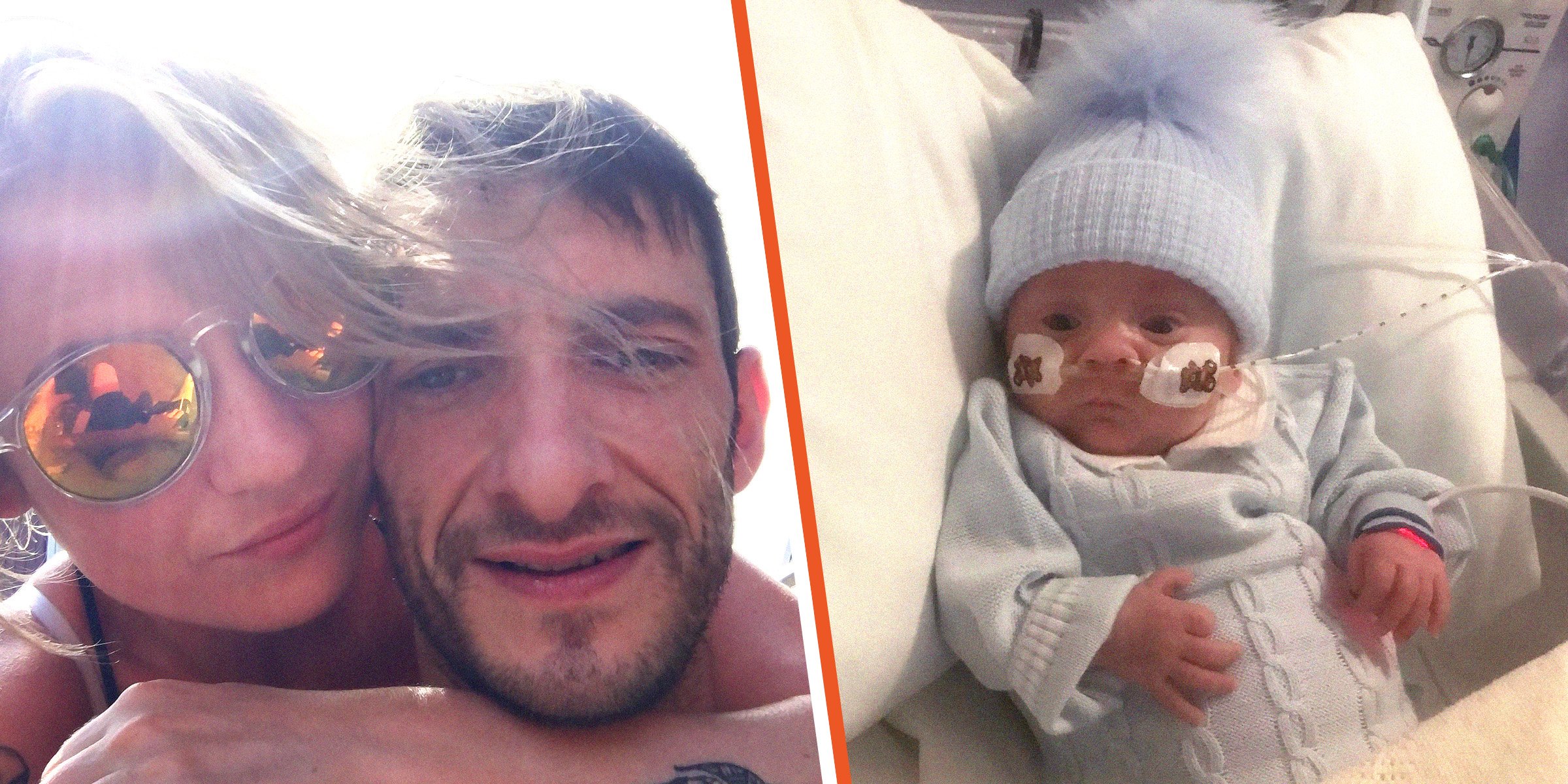 Facebook.com/winter.brown.77312
Dad Is Asked to Choose between Fiancée or Baby's Life – Couple Decides to Proceed with the Birth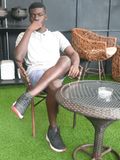 A father-of-five, Michael McConnell, did not fully register the precarious situation of his fiancée in the labor room until he saw the nervous faces of the doctors tending to her. However, his fears heightened when one of the doctors asked a very difficult question.
Apart from the day a couple gets married, the day they add to their family by becoming parents is sometimes what makes their union whole. The moment they say "I do" to each other is as significant as when they hear their baby cry for the first time.
However, as exciting and intriguing as the journey and process of giving birth is, there are also some underlying risks. Most times, the prayer is that nothing goes wrong with mother and child before and during the delivery process.
Sadly, in some cases, some soon-to-be parents are not so lucky, and the journey and process are not as smooth as they would want it to be.
An example of this heartbreaking situation happened in Scotland when a Scottish man was asked to make a decision no husband or father ever hoped to make in their lifetime. Here's what transpired.
SCOTTISH COUPLE FACED WITH PREGNANCY COMPLICATIONS
A 33-year-old man Michael Gerry Fotheringham McConnell, from Falkirk, Scotland, could not hide his joy when his fiancée Stephanie Brown revealed she was pregnant with a child.
The couple, already parents to five children, Keira, Rebecca, Lacey, Winter, and Thomas, were excited to become parents for the sixth time.
The moment was even more special to the couple because they had suffered the heartbreak of a miscarriage earlier in their relationship. The news of another child seemed to ease any pain they might have had. Sadly, their joy was short-lived when, at just 18 weeks, Stephanie started leaking amniotic fluid.
After arriving at the hospital, the couple received further discouraging news. According to the doctors, their unborn baby's heart was too big, and they were immediately referred to a heart specialist.
Upon arriving at the heart specialist, Stephanie was made to undergo further tests, after which the doctors discovered another issue.
The couple was told that further scans revealed their child's lungs were too small for his body and not proportionate to the rest of his organs. Stephanie and Michael were then given the dreaded news that their unborn baby would not make it to full-term.
THE COUPLE TRIES TO SAVE THEIR BABY
Michael and Stephanie were not ready to give up on their baby, and doctors told her to carry her pregnancy for a month and a half more. Afterward, they were transferred to Wishaw General Hospital in Lanarkshire, where Stephanie was expected to give birth.
However, as she was preparing to give birth, another issue occurred. The doctors discovered a grave complication when the umbilical cord collapsed. According to Michael, the severity of the situation hit him when he saw how panicked the doctors looked. He said:
"The doctor that would deliver took me to one side and asked, 'If push comes to shove, who survives? Mom or the baby?'"
Michael was informed that his fiancée's life was in danger, and at that moment, his heart froze. The father-of-five just wanted Stephanie to be okay.
Unfortunately, the news and their present circumstance brought back the painful and traumatic memories of the earlier miscarriage.
MICHAEL AND STEPHANIE FACED WITH A DIFFICULT CHOICE
Despite the precarious situation, Michael and Stephanie remained hopeful and decided to have the baby even after doctors warned their baby might not make it. Everyone was unsure about the baby's survival, which was a very difficult situation for the couple.
The process of Stephanie having to carry the baby for six weeks while she leaked fluid was physically and emotionally exhausting for the couple.
Also, there was the probability that something else could have gone wrong, which would present a c-section as Stephanie's preferred delivery choice.
Nonetheless, despite all the troubles and terrible predictions, Michael and Stephanie stuck to their belief, and the couple welcomed their baby boy Mickey in November 2021. Michael disclosed that the moment he heard his son cry in the operating room felt surreal.
The doting dad stated that everything was quiet for a while until he heard his baby cry out for the first time. The moment felt so awesome because the baby's voice was so clear and loud, and then he felt massively relieved.
Baby Mickey spent the next three months in the neonatal intensive care unit at Wishaw General Hospital, where he gradually improved.
Afterward, baby Mickey was moved to a hospital closer to the couple's home. However, just as the couple was preparing to take their baby home, something tragic happened.
MICHAEL AND STEPHANIE LEFT HEARTBROKEN
Mickey's health had improved for weeks after his birth, but just as he was being prepped to go home with his parents, the baby's health suddenly deteriorated.
According to Michael, doctors in the hospital declared that Mickey was having 'blue turns' and he might not make it. The 'blue baby' syndrome in newborn infants means decreased hemoglobin levels in the baby's blood.
Mickey was fitted with a special breathing apparatus to help his lungs function. However, his organs could not catch up as he continued to grow. Sadly, doctors were forced to declare Mickey as being on 'end-of-life' care when his body became too big for his lungs.
After many painful situations and battles, Mickey peacefully passed away on July 24, 2022, in his mother's arms. Afterward, Michael issued a statement regarding the death of his son, stating that the little boy passed away peacefully and painlessly after fighting a long, complicated battle.
The heartbroken father also lauded his son as a warrior, and he would not forget the impact Mickey made during his short time on earth.
He further stated that his son Mickey was now at peace. The grieving father, however, noted that he was disappointed by the hospital's alleged lack of communication because they did not know why their son's health worsened.
Michael also praised Stephanie for her strength and how she managed to be a mother to their five kids while still looking after Mickey. The couple was exhausted after the ordeal, but Michael confessed he tried to make Stephanie's life easy, and they both had each other's backs.
Michael also praised the support they had both received and announced he was organizing fundraising events to aid families with kids suffering from a disease similar to that of Mickey.
The GoFundMe page set up by the family has received over £3,000 (over $3,600) in donations. Michael disclosed his gratitude to people who supported his family and donated to their cause.
Please fill in your e-mail so we can share with you our top stories!
The information in this article is not intended or implied to be a substitute for professional medical advice, diagnosis or treatment. All content, including text, and images contained on news.AmoMama.com, or available through news.AmoMama.com is for general information purposes only. news.AmoMama.com does not take responsibility for any action taken as a result of reading this article. Before undertaking any course of treatment please consult with your healthcare provider.