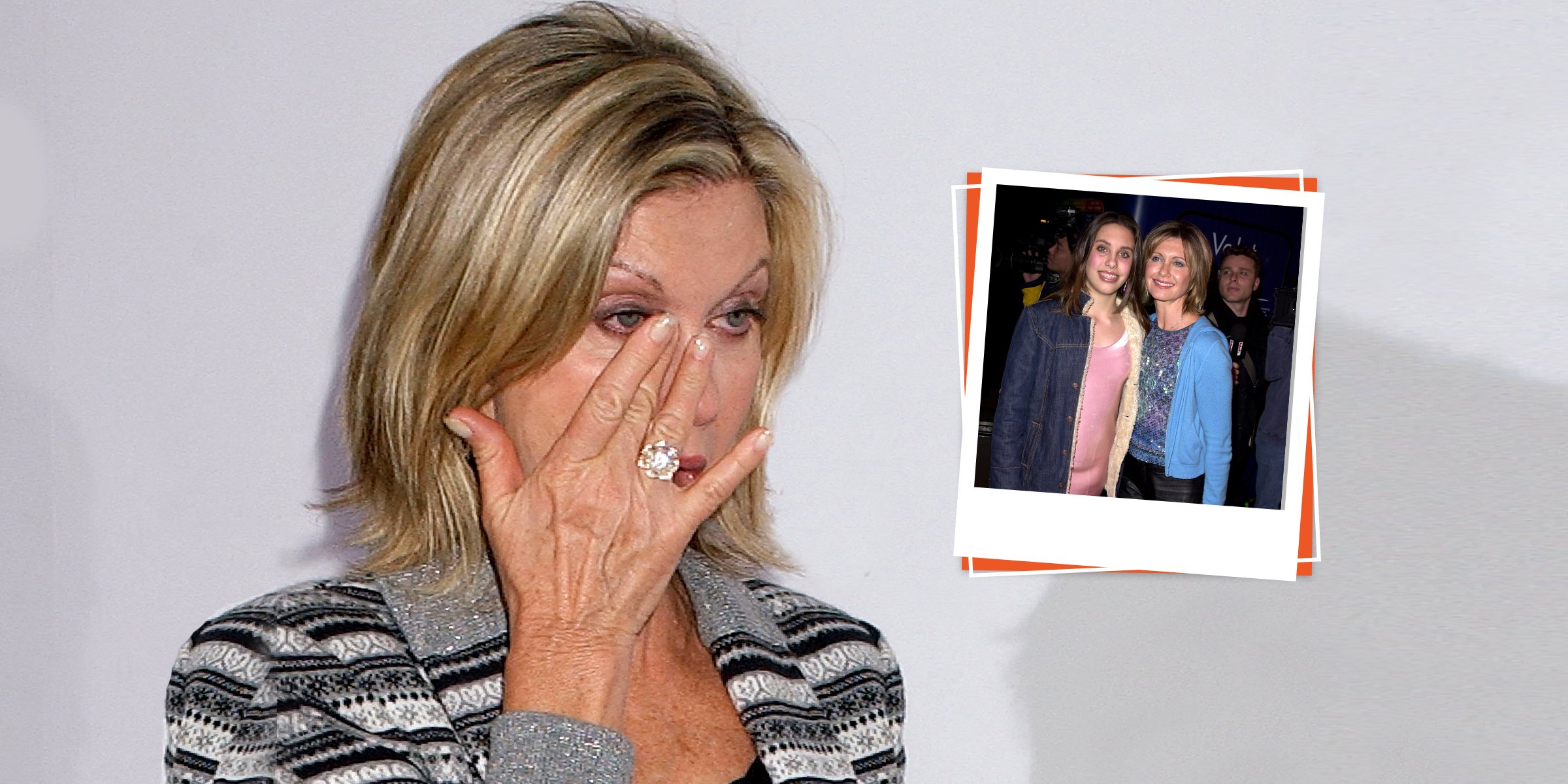 Getty Images
Olivia Newton-John Felt 'Blessed' to Help Plan Daughter's Wedding — She Once Was Close to Losing Her

Despite her grave health conditions, Olivia Newton-John wanted to stay alive long enough to see her only daughter Chloe get married. The actress was close to losing Chloe while she was pregnant, and seeing her grow and get married was her ultimate goal.
The entertainment world was shocked into silence on August 8, 2022, when the news of the death of actress Olivia Newton-John broke on the internet.
The British-born Australian actress/singer was famously known for her immense contribution and performance, playing Sandy in "Grease," which was one of the most successful film musicals ever made.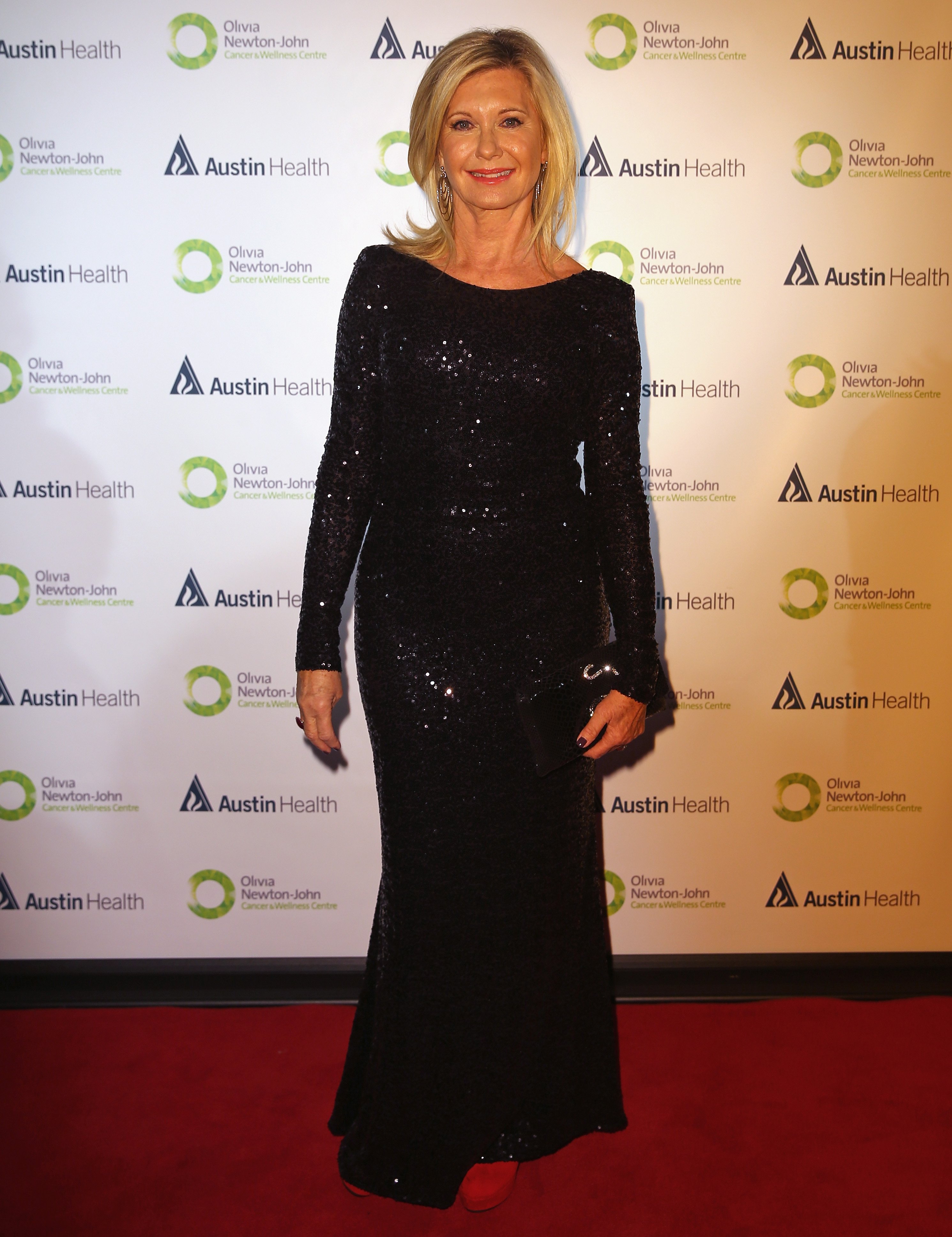 Olivia Newton-John arrives at the inaugural ONJ Gala to raise funds for the Olivia Newton-John Cancer & Wellness Centre at the Regent Plaza Ballroom on September 20, 2013, in Melbourne, Australia. | Source: Getty Images
The news saddened thousands of her colleagues and fans who the late actress and singer entertained during her illustrious career. Olivia died peacefully at her California ranch, surrounded by family and friends.
Olivia achieved enormous success as an actress and a country musician selling millions of records worldwide. However, her role as high school student "Sandy" in the musical film "Grease" was what first brought her into prominence.
The movie was the biggest box-office hit of 1978, featuring three hit songs, including "You're The One That I Want" and "Summer Nights." The songs were performed by Olivia and her co-star, John Travolta, who was one of the first people to pay tribute to the late actress.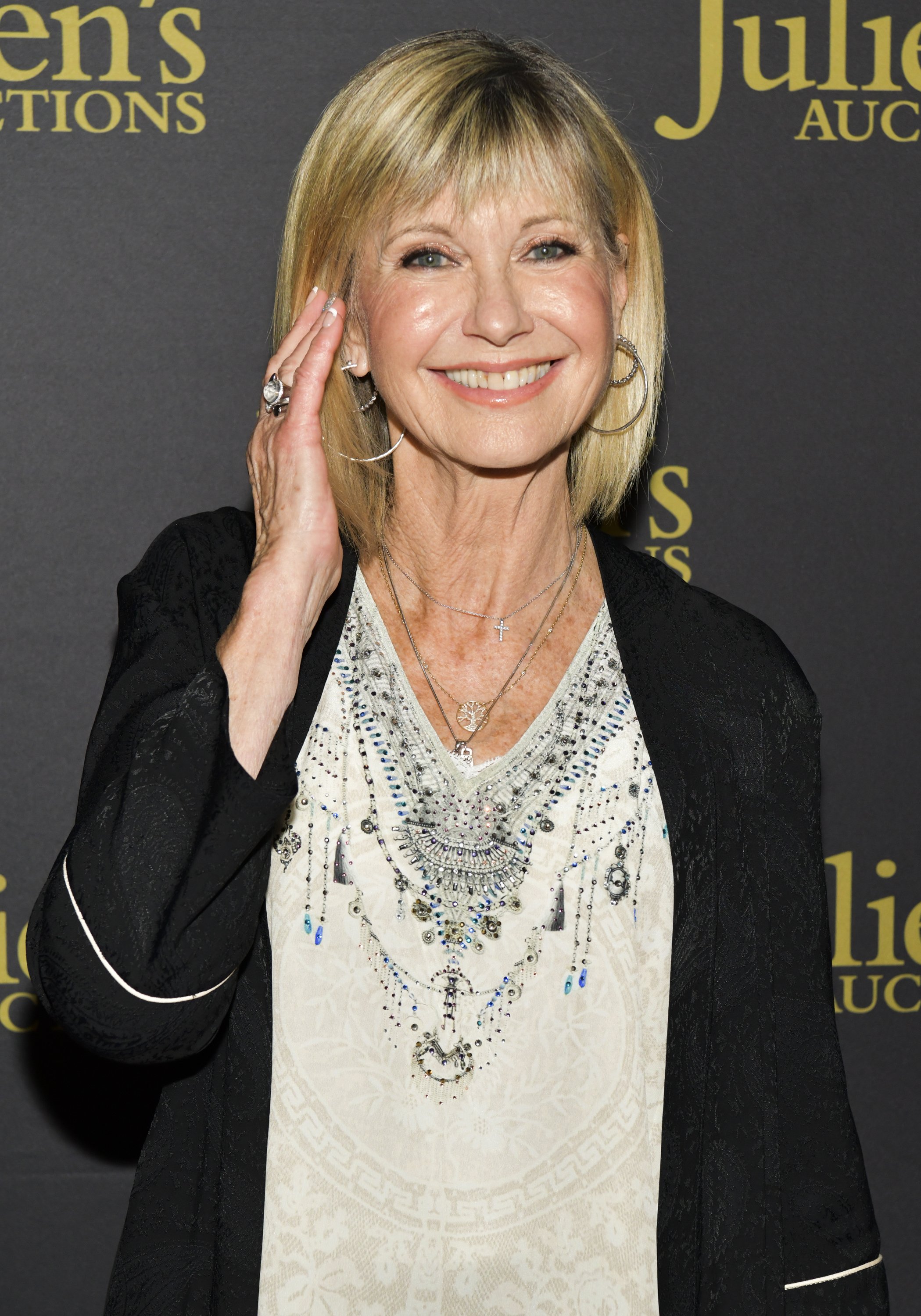 Olivia Newton-John attends the VIP reception for the upcoming "Property of Olivia Newton-John Auction Event at Julien's Auctions on October 29, 2019, in Beverly Hills, California. | Source: Getty Images
John noted that Olivia "made all our lives so much better." Meanwhile, the movie director praised her for being real, stating that what you see is what you get with her.
After her death, the musician's daughter, Chloe, took to her Instagram to pay tribute to her mother by posting a throwback picture of herself as a kid kissing Olivia, who knelt beside her.
Sadly, three days before Olivia's death, Chloe had also posted a picture of the pair noting she worshipped her best friend, who was also her. The actress's death would undoubtedly have hit her daughter the most.
OLIVIA NEWTON JOHN'S TOUGH FIRST MARRIAGE
Olivia met Matt Lattanzi in 1979 on the set of "Xanadu," and the pair connected instantly.
However, people close to them felt their combination was very weird because Olivia was the daughter of a British professor while Matt was the son of a maintenance foreman from Oregon.
Also, Olivia was already a famous actress due to her successful role in "Grease," while Matt was an unrecognized backup dancer. Nevertheless, those differences did not affect their relationship, and they married.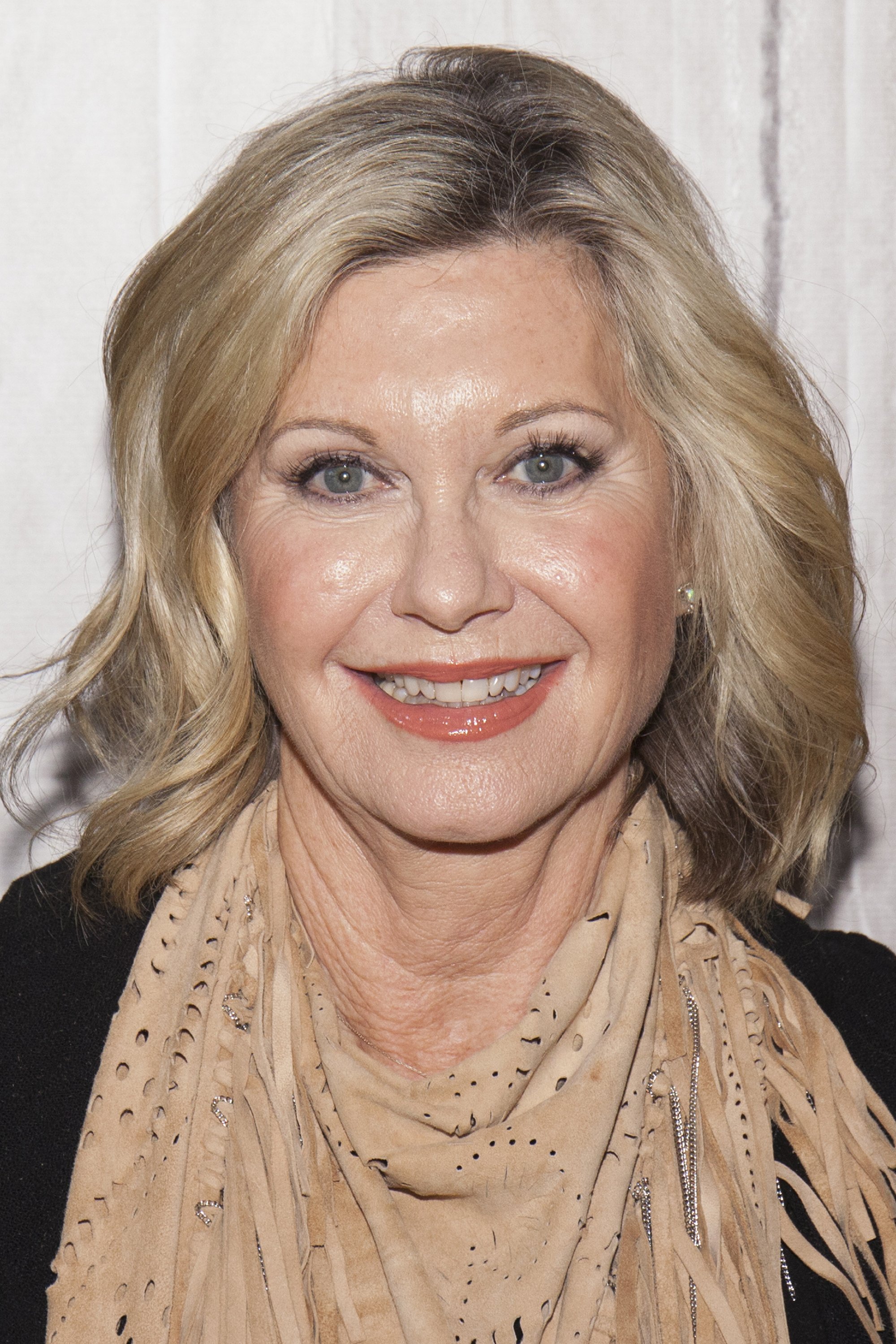 Olivia Newton-John attends The Build Series Presents Olivia Newton-John, Amy Sky, And Beth Nielsen Chapman Discussing The New Project "LIV ON" at AOL HQ on October 3, 2016, in New York City. | Source: Getty Images
However, their marriage was filled with many ups and downs, with Olivia declaring bankruptcy in 1991 after her clothing line "Koala Blue" went under. The actress also had to battle and recover from cancer after she was diagnosed with the disease in 1992.
Olivia and Matt announced their divorce on April 24, 1995, stating they were amicably separating. The only positive of their long-term marriage was the birth of their daughter, Chloe.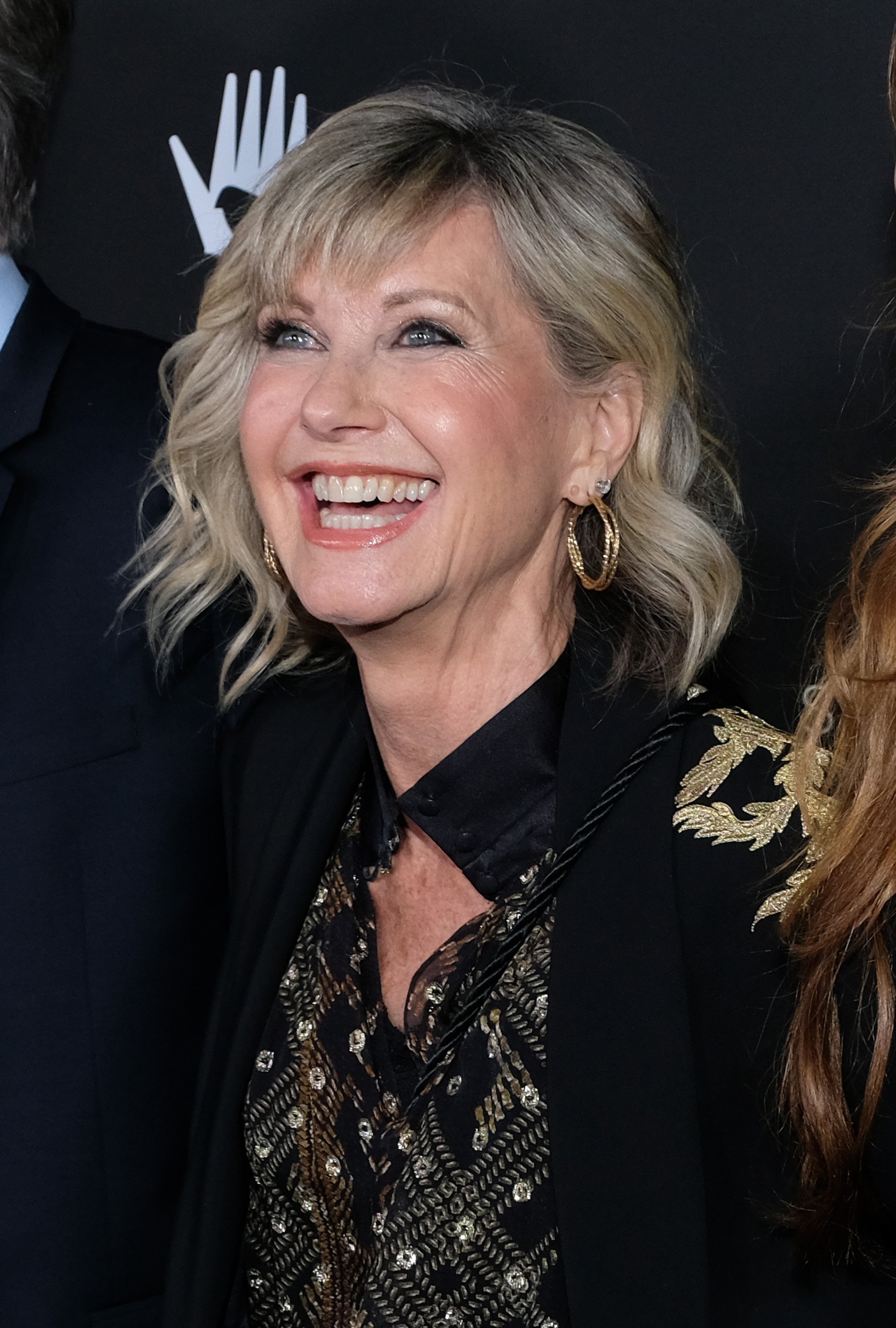 Olivia Newton-John attends G'Day USA 2020 at Beverly Wilshire, A Four Seasons Hotel, on January 25, 2020, in Beverly Hills, California. | Source: Getty Images
During her last interviews before her death, the actress talked about her deep faith and dealing with God while pregnant with Chloe. She said:
"I remember when I was pregnant with Chloe, and I was close to losing her. I went to bed and asked God to save her, and if he did, I would say the Lord's Prayer every night for the rest of my life, and so I have."
After the birth of Chloe, Olivia would wake up before 7 a.m. to feed her cats and dogs before fixing a cup of coffee for herself and taking her daughter's breakfast to her.
The actress also placed her movie career on hold to take good care of her daughter, and speaking about her childhood, Chloe noted she never felt like her mother was a superstar as a kid.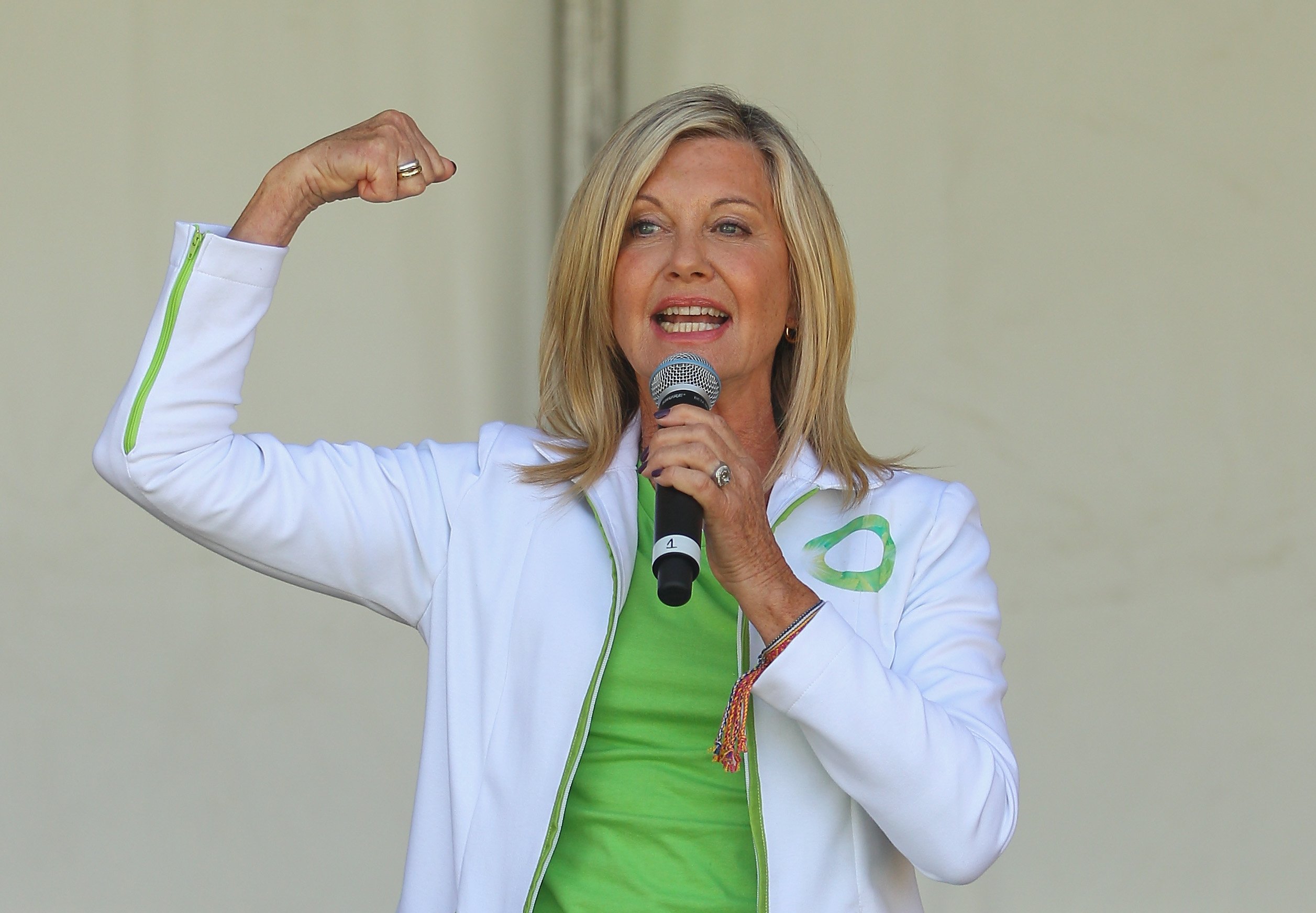 Olivia Newton-John performs her song "Physical" on stage before leading the inaugural Wellness Walk on September 15, 2013, in Melbourne, Australia. | Source: Getty Images
Chloe stated that her mother made sure not to allow her career to affect her parenting, disclosing the actress even drove her to school. The full extent of her mother's fame only hit as she grew older and listened to her music.
Olivia placed her daughter's care and well-being above anything else. The actress also introduced her daughter to acting very early. The mother and daughter duo starred in the 1994 CBS made-for-TV movie "A Christmas Romance."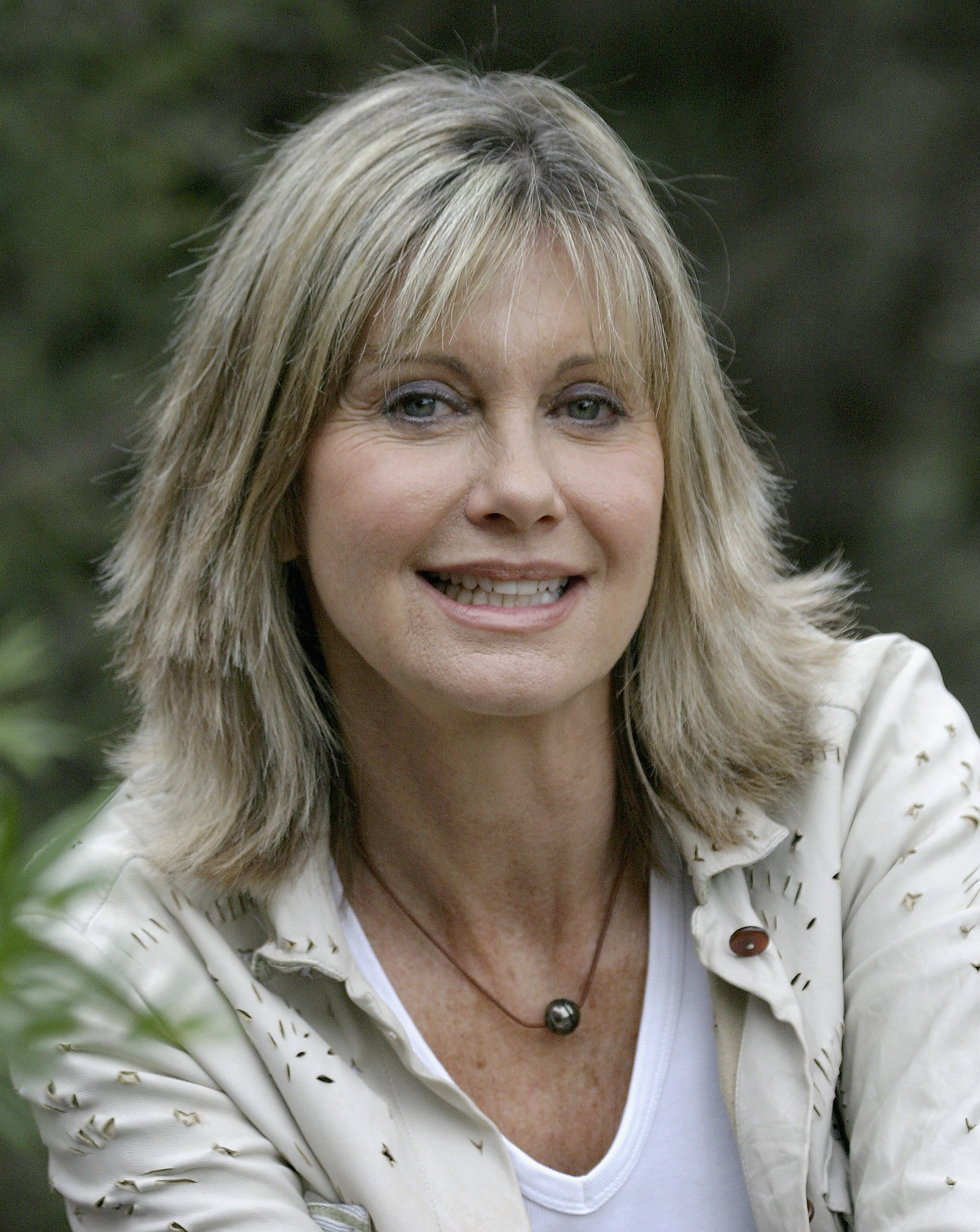 Olivia Newton-John attends the National Tree Day 10th Anniversary Launch at Sydney Park on July 07, 2005, in Sydney, Australia. | Source: Getty Images
Afterward, Olivia revealed her daughter found it hard because she learned acting was not a game and that a lot of hard work goes into it.
She also recognized her daughter's star quality early, watching the little kid sing and perform to songs played on the radio. Afterward, Chloe went through a period where she did not want to sing too much. However, she overcame that phase when she sang "At Last" in a TV movie she and her mother starred in.
From that moment, Chloe's singing talents became evident, and she collaborated with her mother in 2016 when she released her album.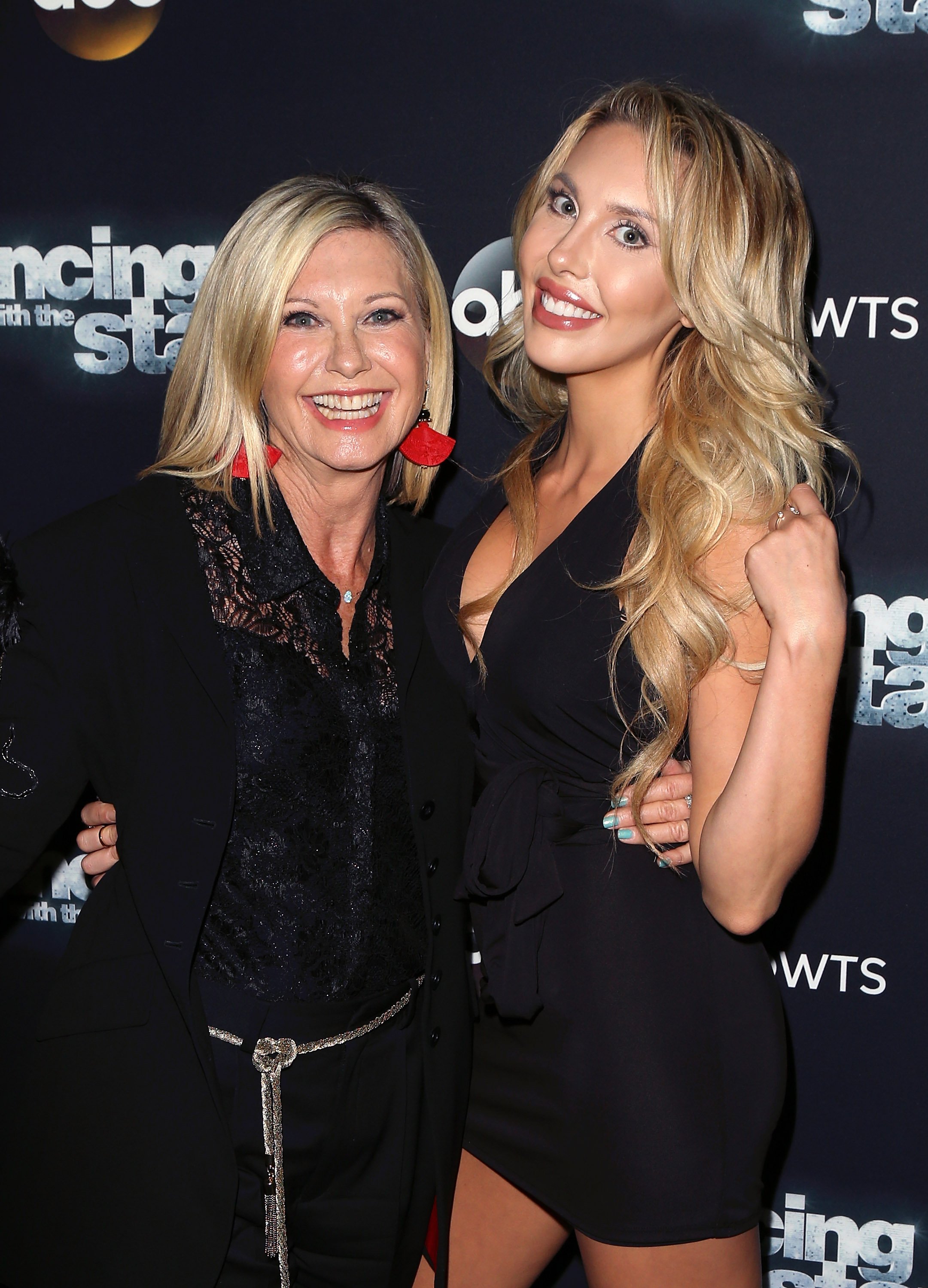 Olivia Newton-John and daughter Chloe Lattanzi attend "Dancing with the Stars" Season 21 at CBS Televison City on October 19, 2015, in Los Angeles, California. | Source: Getty Images
The duo worked together on the song "You Have to Believe," which became the first Billboard number one single on the Dance Club Songs chart. It also became their first collaborative song to reach number one.
CHLOE SUPPORTED OLIVIA THROUGH HER CANCER BATTLE
After Olivia's cancer reoccured, Chloe threw her weight behind her mother, expressing her support and belief the actress would recover.
Chloe took to her Instagram to express her support for her mother after the latter canceled her tour after discovering her breast cancer had metastasized to the sacrum.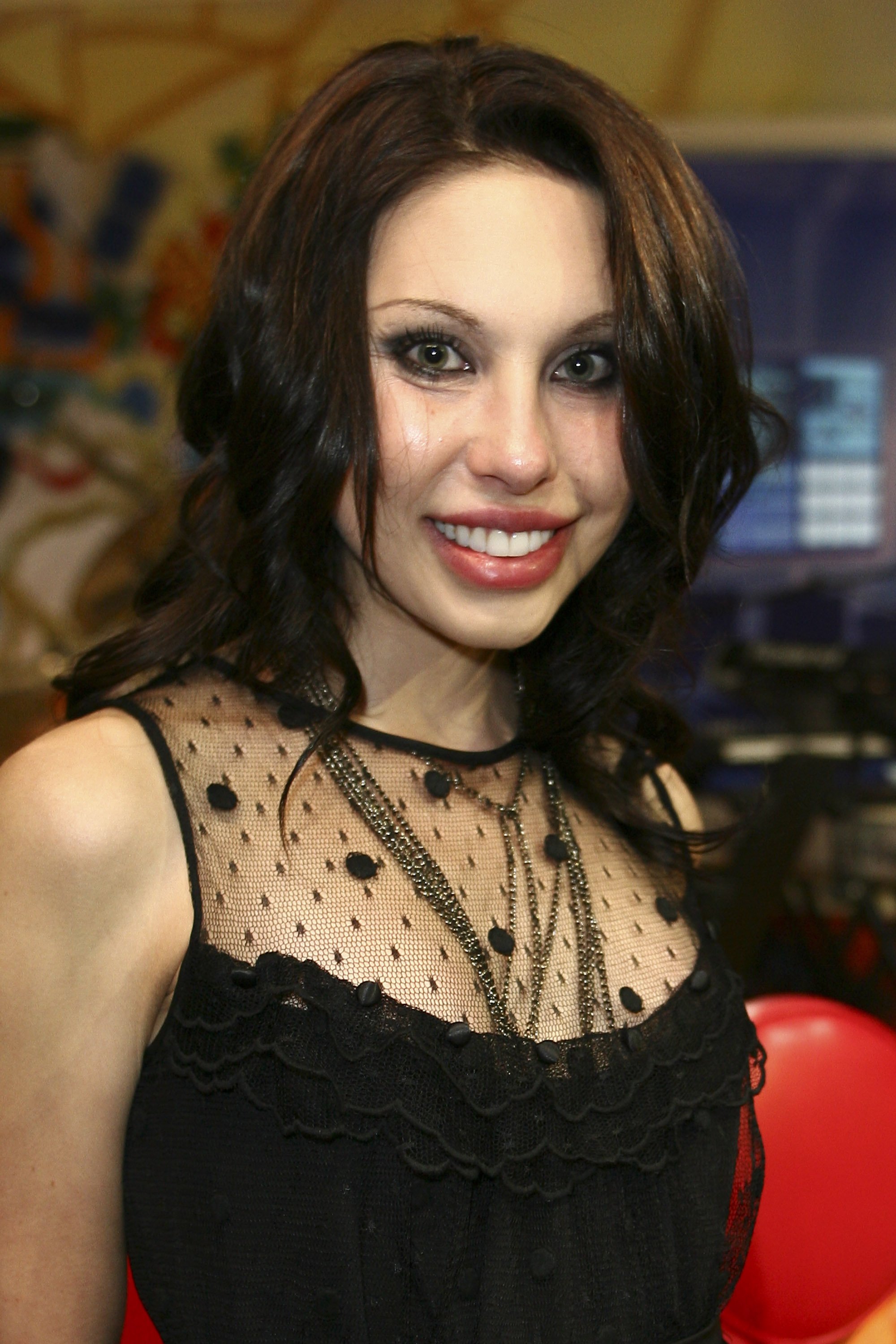 Chloe Lattanzi during the live taping of the premiere episode of "Rock the Cradle" on April 3, 2008, at CBS Studio Center in Studio City, California. | Source: Getty Images
Meanwhile, as she battled cancer, Olivia was just glad that she was still alive and could witness her daughter get married. The actress stated:
"I'm so lucky to be still doing all these things. I don't think I imagined living this long! I feel very blessed."
After a long engagement Chloe and her fiancé, James Driskill, planned to tie the knot in 2021. Speaking about her daughter's wedding plans, Olivia revealed that she and Chloe had already gotten her wedding dress.
The actress also disclosed picking out a dress for her daughter was a wonderful experience, and she was grateful to experience it with Chloe.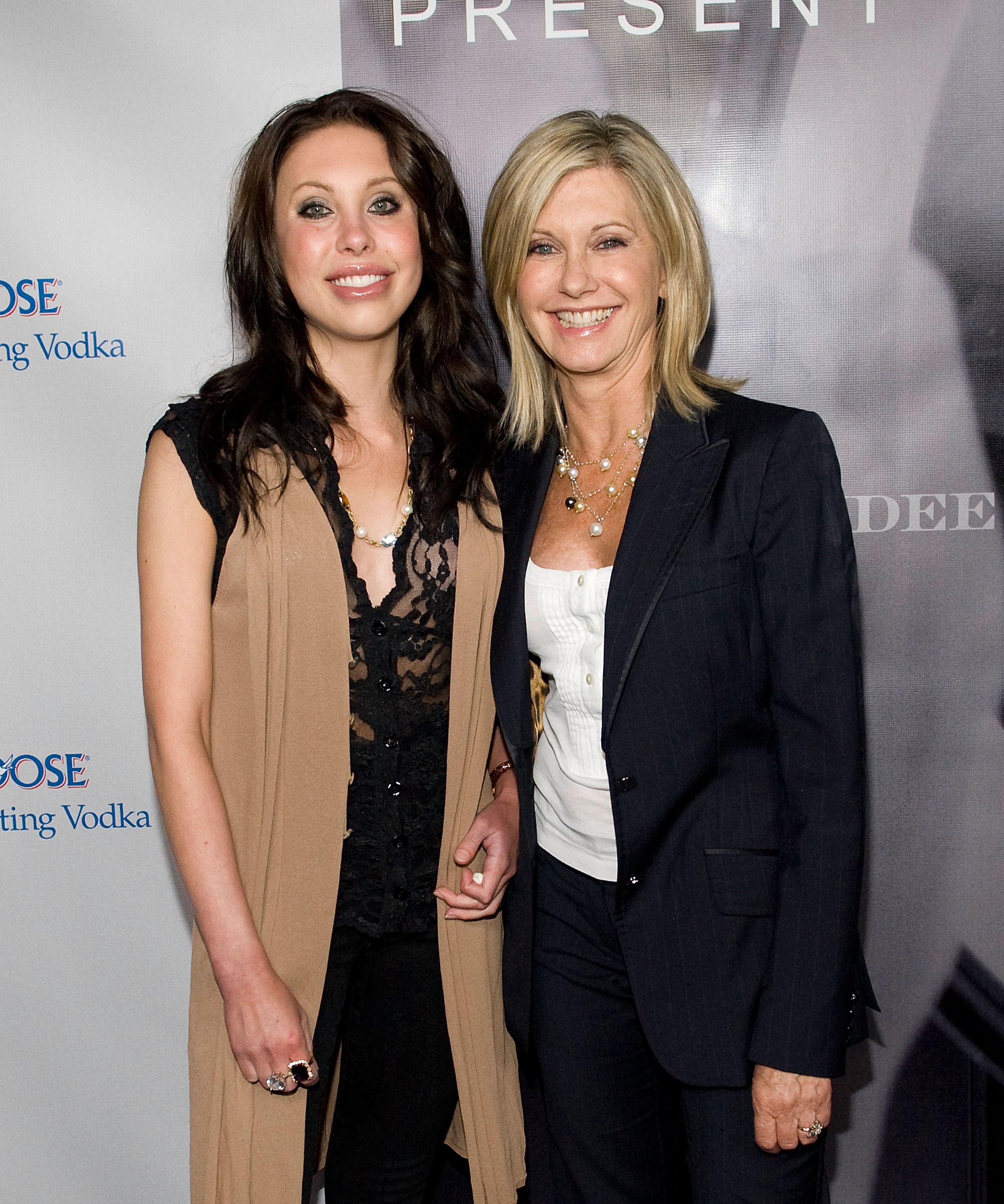 Olivia Newton-John and Chloe Lattanzi arrive at a book party for "21 Nights" by Prince and Randee St. Nicholas held at a private residence on May 30, 2008, in Los Angeles, California. | Source: Getty Images
Olivia stated they had the entire boutique to themselves, which was a very special moment. However, despite the extensive plans, the COVID-19 pandemic scuppered their wedding plans, which did not happen in 2021.
OLIVIA NEVER GOT TO SEE CHLOE GET MARRIED
Although it was one of her dearest wishes, Olivia did not live long enough to see her daughter get married. The iconic actress and musician died on August 8, 2022, at her ranch in Southern California.
Olivia was survived by her husband, John Easterling, her daughter Chloe, her brother and sister, and her nieces and nephews.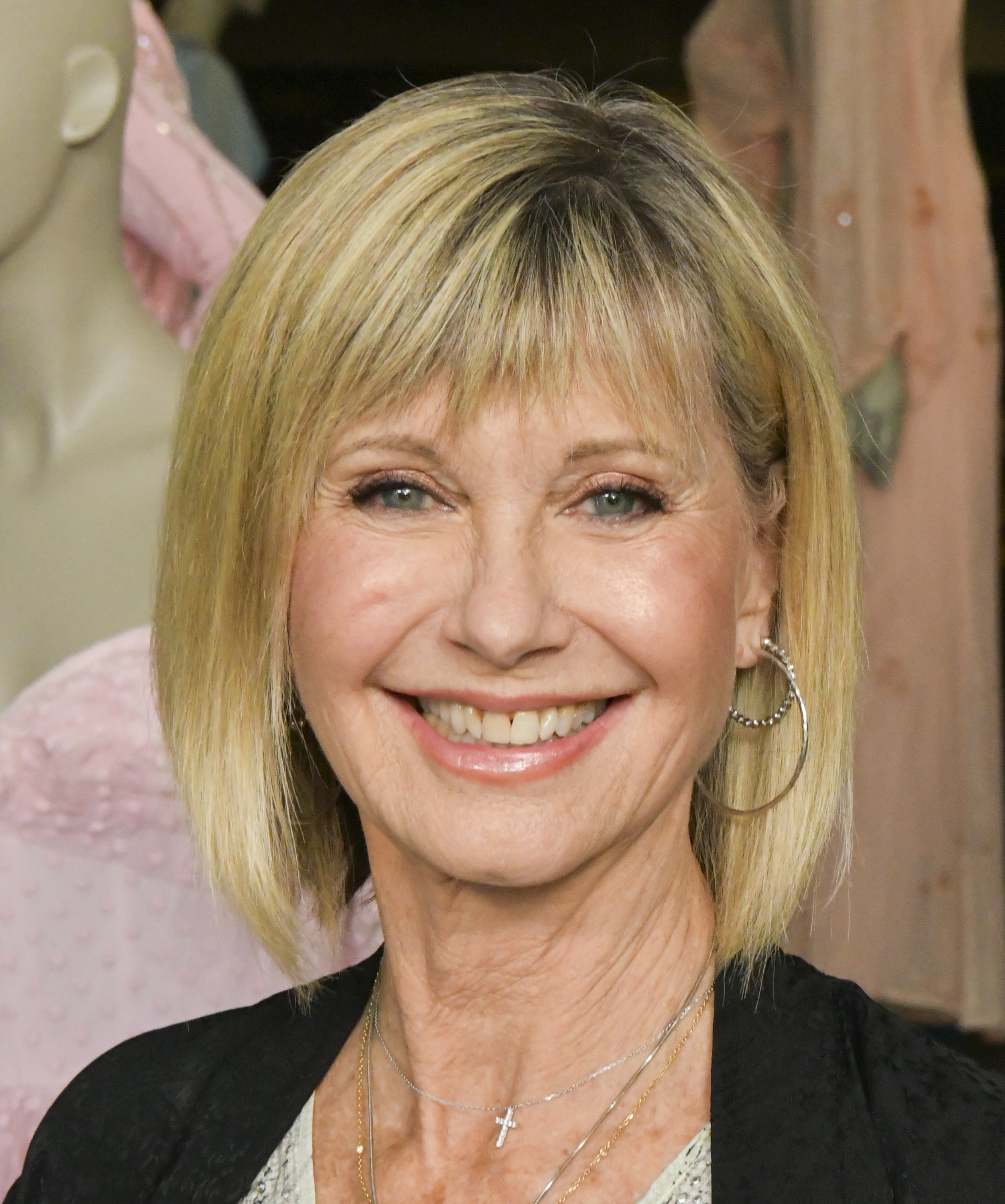 Olivia Newton-John attends the VIP reception for upcoming "Property of Olivia Newton-John Auction Event at Julien's Auctions on October 29, 2019, in Beverly Hills, California. | Source: Getty Images
The actress also left a legacy that only a few entertainers can match, and the entertainment world and her family would sorely miss her.
Please fill in your e-mail so we can share with you our top stories!