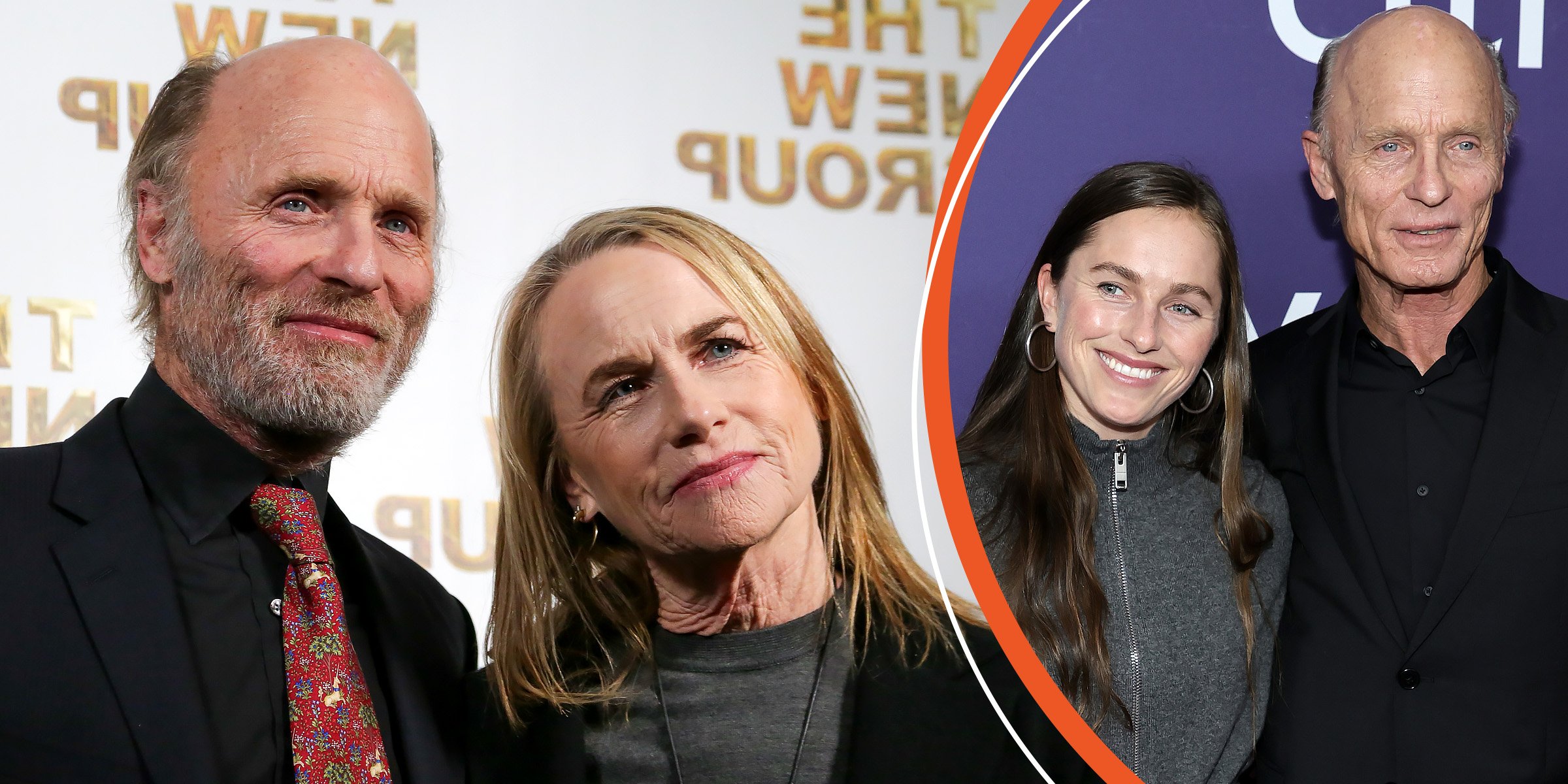 Getty Images
Lily Dolores Harris: Ed Harris' Only Daughter Has Starred in Movies
The only daughter of actor and screenwriter Ed Harris and his wife Amy Madigan, Lily Dolores Harris, is a promising actress and a budding producer and director. We take a look at her career, education, relationship, and other interesting details.
Lily Dolores Harris is an American actress and the only daughter of Hollywood actors Ed Harris and Amy Madigan. She started acting at a young age, appearing in several short films before landing her big break on a popular NBC series in 2010.
In addition to her work on television, the college graduate has starred in several feature films. The up-and-coming actress recently talked about her inspirations, further studies, and her approach to work and acting. Let's get to know this rising star a bit better.
LILY DOLORES HARRIS COMES FROM AN ACTING BACKGROUND
Lily was born in Santa Monica, California on May 3, 1993. She holds a degree in English literature from Reed College and is currently enrolled in the American Conservatory Theater's MFA program. She often credits Shakespeare for igniting her passion for acting.
Despite her parents' success, Harris and Madigan always made time for their family. When asked during a 2007 Q&A session, "When were you happiest?" Harris instantly replied:
"The day our daughter was born, or maybe fishing on the Colorado river with my wife and brother and his buddy Earl."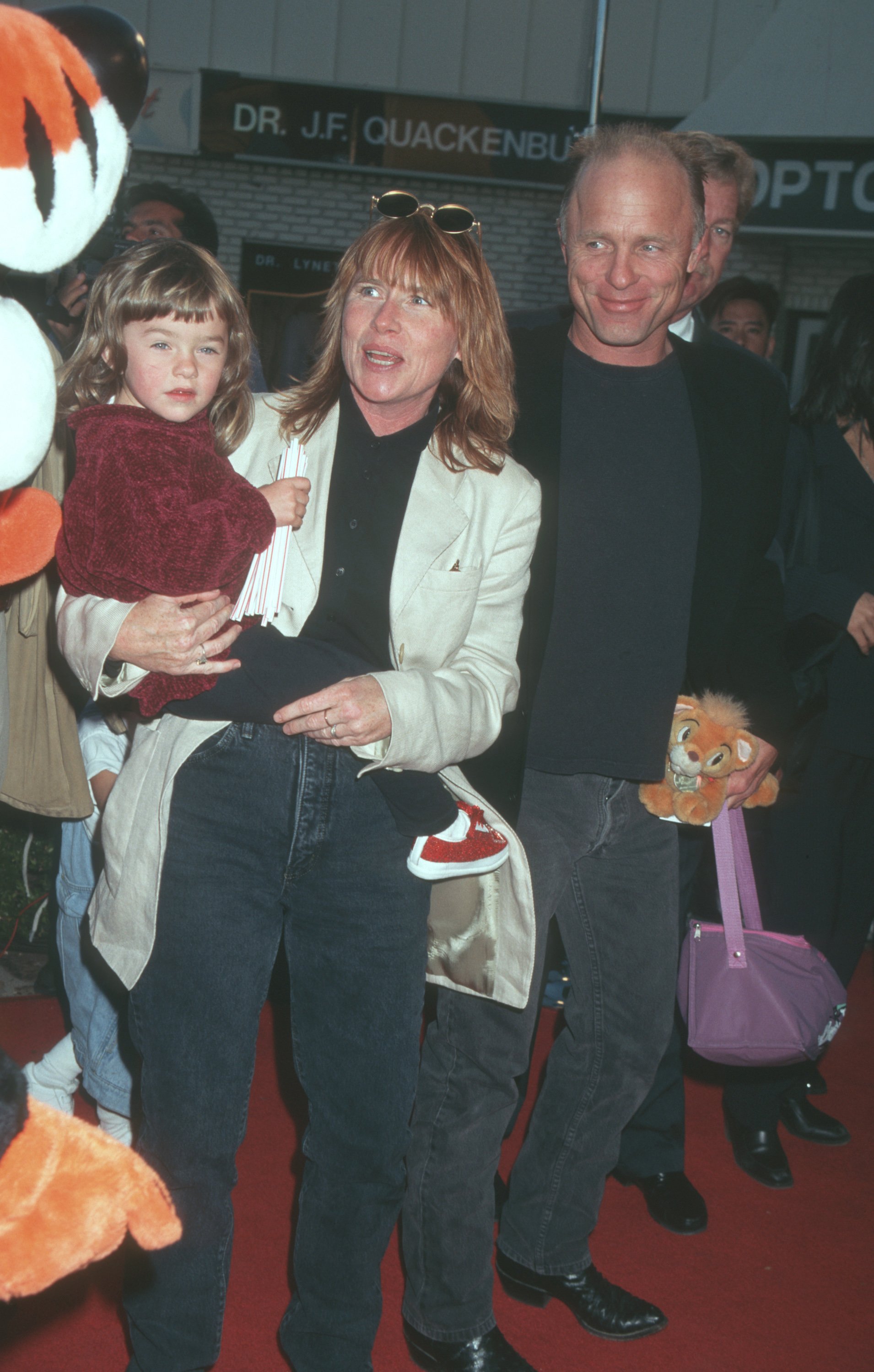 Lily Dolores Harris, Amy Madigan and Ed Harris during "The Aristicats" Video Release at Mann Village Theater - April 18, 1996 | Source: Getty Images
Lily realized early in her career and during her studies that she alone is responsible for her life. She stated that by taking charge of her own life she can now shape her life as she wants to.
The actress disclosed that she struggled in the past to share her true self with her fans.
She refuses to take herself too seriously; she prefers finding the humor, the fun, and the lightheartedness in her life. Given her line of work, the actress actively avoids taking herself too seriously.
In 2021, Lily shared the spotlight with her famous father when she attended the premiere of the Oscar-nominated film "The Lost Daughter," with him. The event was held at the Lincoln Center for the Performing Arts,' Alice Tully Hall.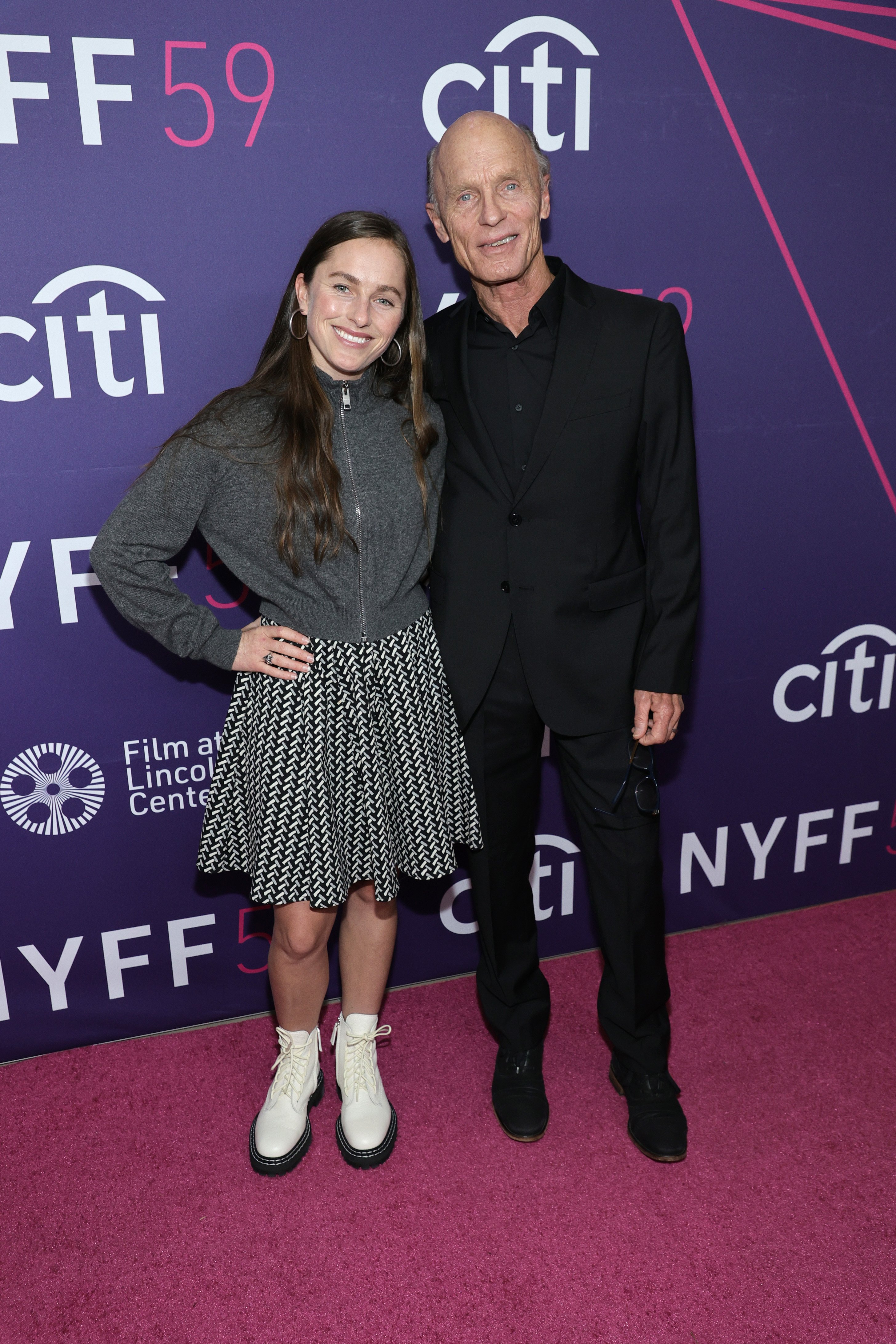 Lily Dolores Harris and Ed Harris attending the premiere of "The Lost Daughter" at Alice Tully Hall, New York City on September 29, 2021 | Source: Getty Images
LILY DOLORES HARRIS'S CAREER IN CINEMA
After graduating, Lily spent time doing theater as she was unsure what career she wanted to pursue. She considered her options carefully: teaching, acting, or becoming an equestrian. With the guidance of her father, she chose acting and enrolled in the MFA program.
The actress disclosed that she struggled in the past to share her true self with her fans. Learning to do so through her love of acting helped her to overcome this challenge. Nowadays, she finds it cathartic to share her personality through her acting.
Lily appeared in a number of television, film, and theatre productions. Her first screen appearance was in "The Three Labors of Oliver," a 2009 short film. She also appeared in the NBC medical drama "Chicago Med" as Astrid Meadows, a patient who suffers from hallucinations.
Moreover, Lily is also a skilled and versatile director and producer having directed the movie "Salty" and producing "The Garden Will Not Crumble."
While she enjoys working alone to create new things, she also enjoys collaborating with others. She explained that collaboration often leads to learning something new and appreciates that everyone around you can teach you something.
LILY DOLORES HARRIS'S PARENTS HAVE BEEN MARRIED FOR ALMOST 40 YEARS
American actor, director, producer, and screenwriter Ed Harris married fellow actress Amy Madigan in 1983. Madigan first saw Harris on stage in the play "Cowboy Mouth." The couple tied the knot two years later while co-starring in "Places in the Heart."
They have also worked together on several other projects, including "Alamo Bay," "Gone Baby Gone", and Harris' directorial debut, "Pollock." Apart from sharing the same career, the couple is also the same age.
The couple has stood the test of time and has a strong and supportive relationship. Over the years they have worked together on several films and stage productions and continue to collaborate on both personal and professional projects.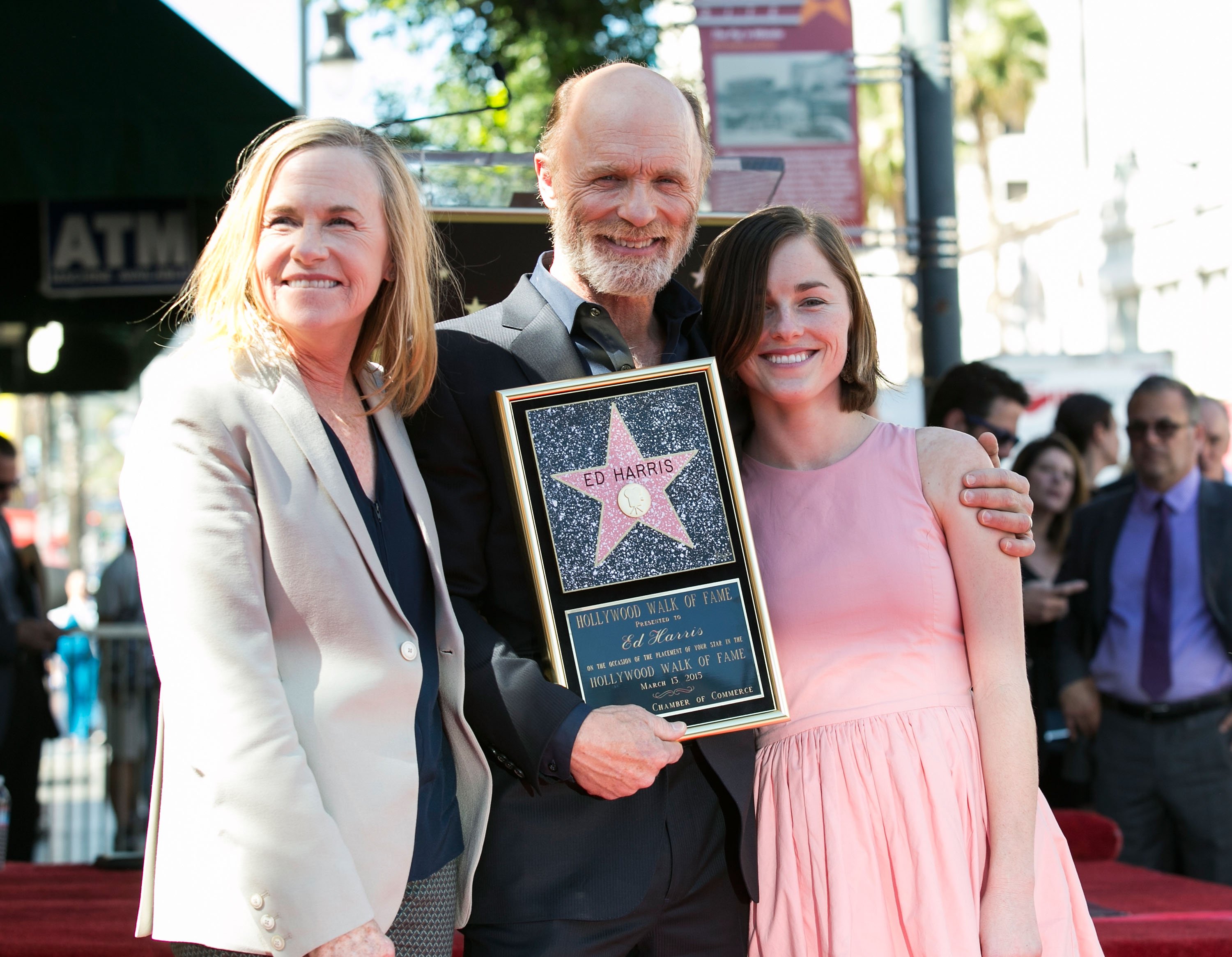 Amy Madigan, Ed Harris and Lily Dolores Harris attend The Hollywood Walk of Fame ceremony honoring Ed Harris on March 13, 2015 in Hollywood | Source: Getty Images
THE PRIVATE LIFE OF LILY DOLORES HARRIS
Lily is taken. And it's serious. The notoriously private actress didn't mention her partner by name but shared that the couple is living together with their dog, Beau.
In her free time, Lily is an avid reader who makes sure she finds time to read. She explained that reading fills her with so much joy and it is her way of relaxing. She relishes books that are rooted in fantasy but also enjoys the magical realism genre.
The "Chicago Med" actress also talked about her love for horses and her intention to purchase a horse in the future. She noted that she enjoys horseback riding although she has less time to pursue this hobby than she did as a child.
Lily Harris is undoubtedly a talented actress who brings intelligence, strength, and compassion to her roles. Mixing acting with behind-the-scenes work, Lily is definitely well on her way to making her mark in Hollywood.
Please fill in your e-mail so we can share with you our top stories!