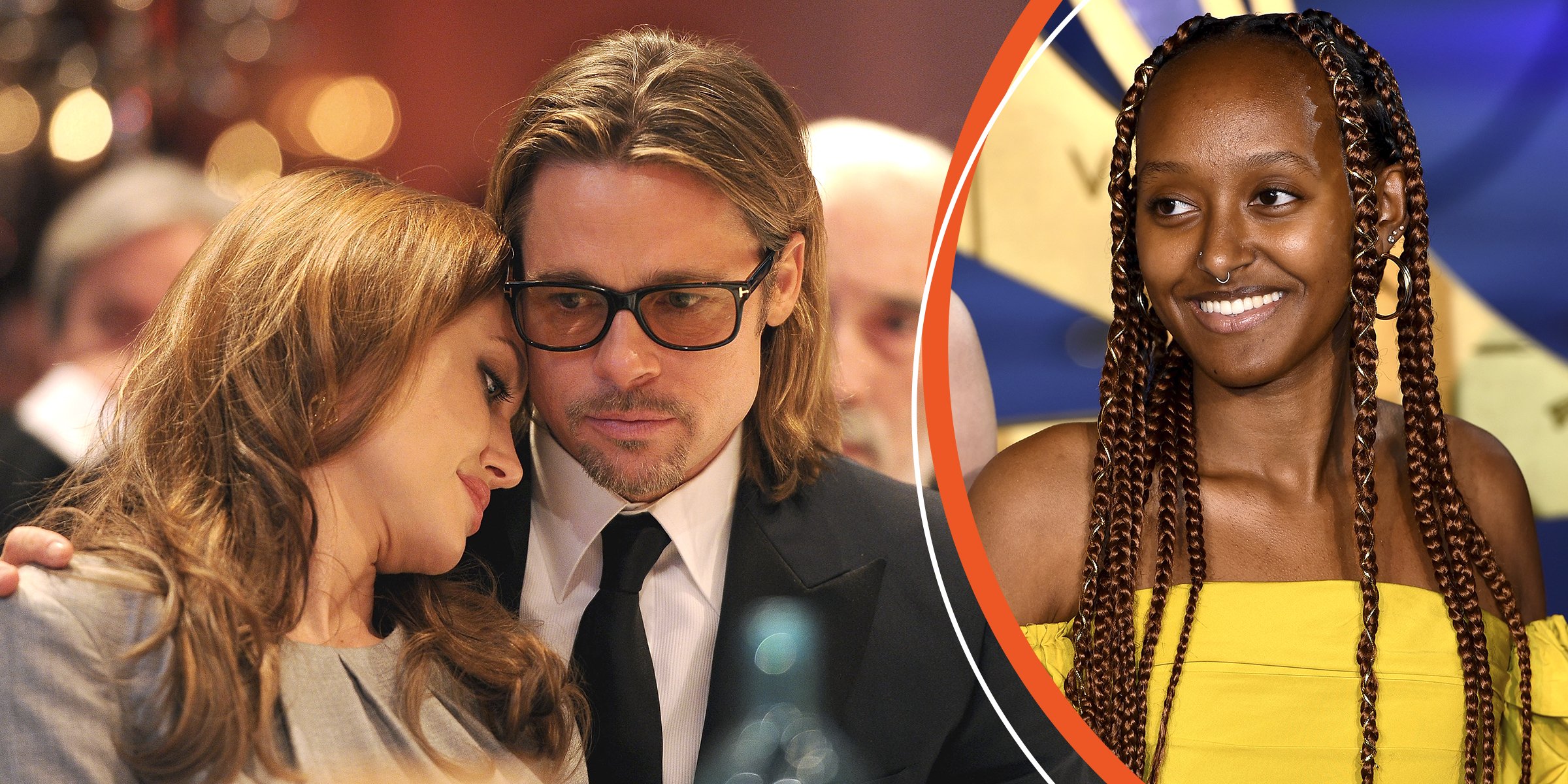 Getty Images
Co-parents Brad Pitt & Angelina Jolie's Reactions after Daughter Finds 'Her Own Way' in life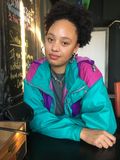 Angelina Jolie and Brad Pitt are parents of six children. Their eldest son has already felt the house to further his education in South Korea, and now their daughter Zahara has chosen to spend the next four years at Spelman University!
Angelina Jolie is an award-winning actress and the queen of powerhouse roles. The actress has a caliber of films where she acts as the tough and independent woman that will fight her way through anything.
In her personal life, Jolie has also proven to be the go-getter she portrays on screen. Jolie always wanted a family, so the actress started building one before she could even find a partner.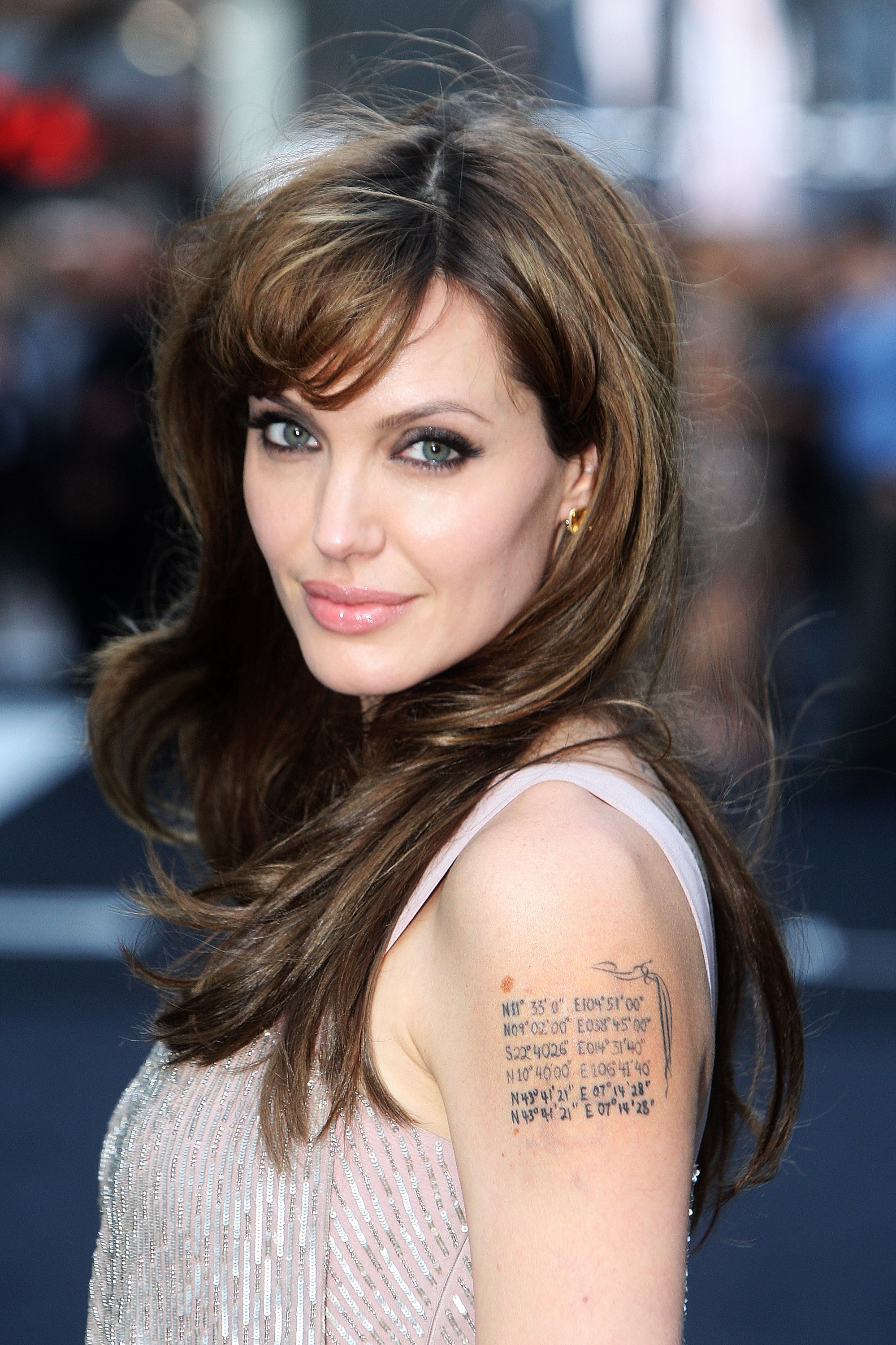 Angelina Jolie in London 2010. | Source: Getty Images
The "Salt" alum adopted her first son Maddox who is now 21, in 2002, from a Cambodian Orphanage. Then a few years later, the U.N activist started talking about adopting a second child.
Jolie said her son Maddox is in love with the African continent and wants to have a sister from there. Therefore, the actress made her trip to Ethiopia and underwent the adaptation process for her daughter, Zahara.
The head of Ethiopia's state-run adoption agency, Hadosh Halefom, confirmed that Jolie's celebrity status did not omit her from undergoing the approval process.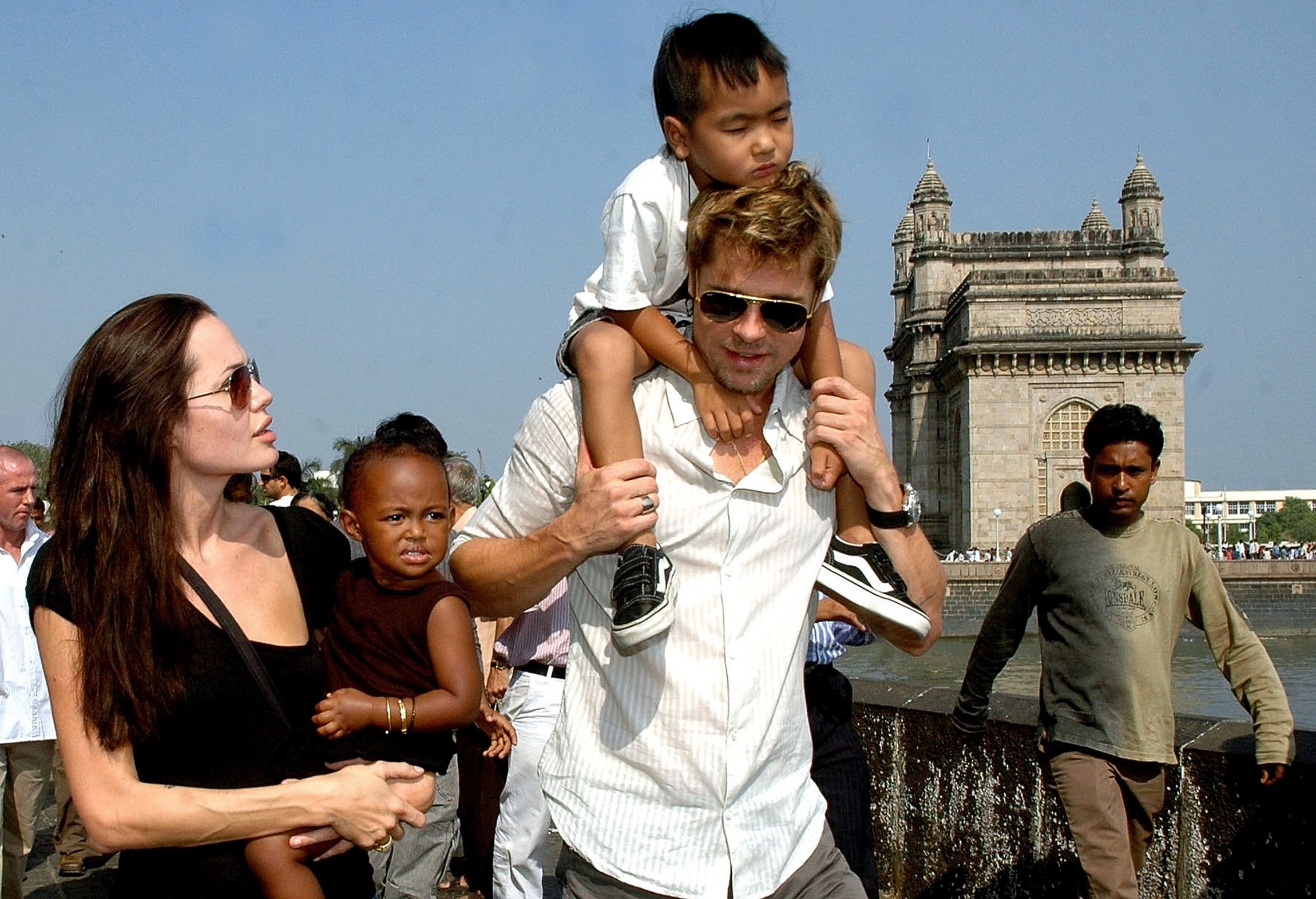 Angelina Jolie and Brad Pitt with their children Maddox and Zahara. | Source: Getty Images
Hadash then told the Association Press that Joli had met all ten conditions of adopting a child from Ethiopia. Jolie was excited about expanding her family and said she and Maddox were happy to have a new addition to the family.
When Jolie was going through the adoption procedure, there were rumors that she and Brad Pitt had started dating, and many speculated the two would welcome Zahara as a family.
However, Jolie quickly cleared the rumors and emphasized that she was adopting her daughter as a single parent, and Pit had nothing to do with it.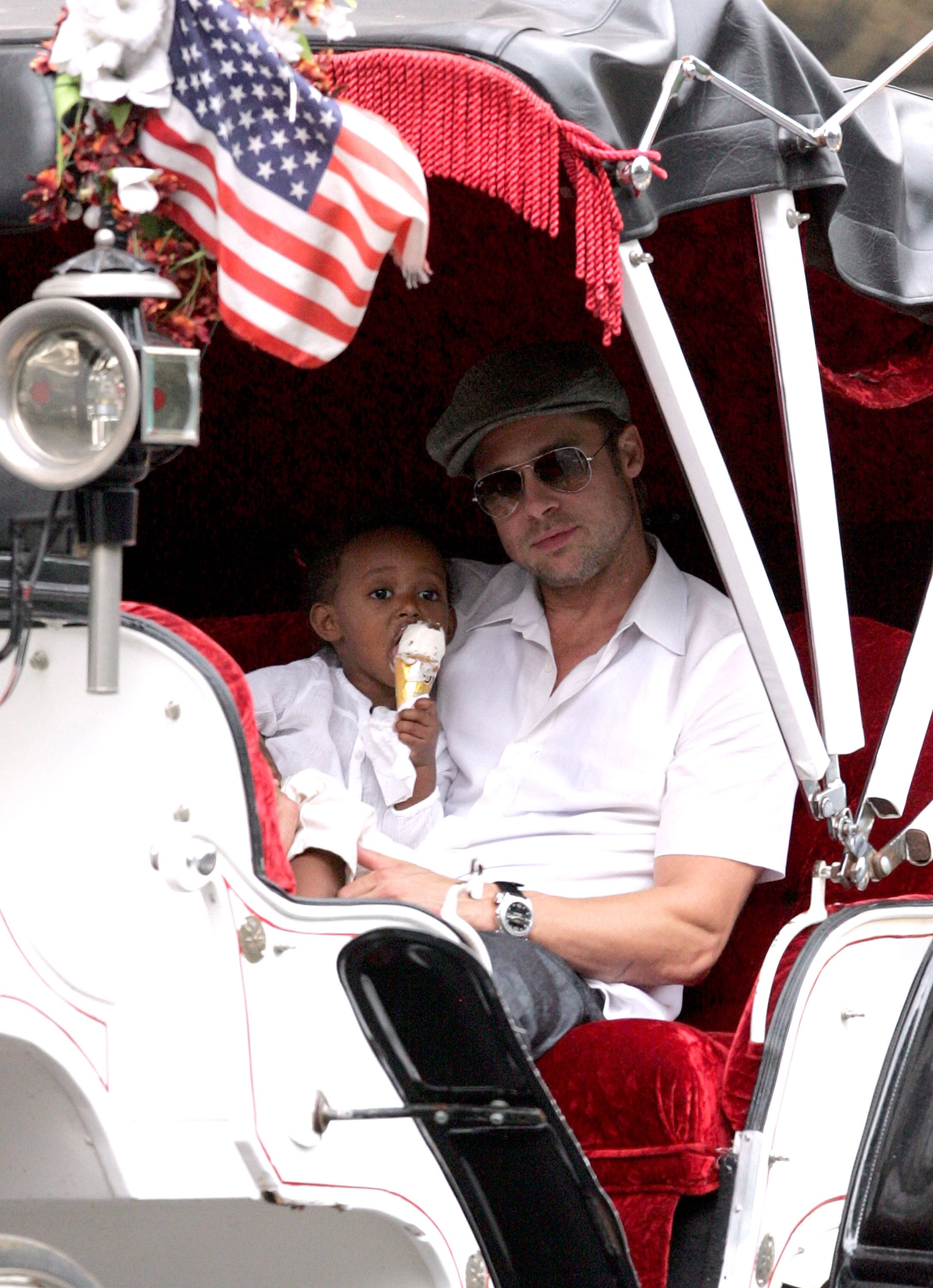 Brad Pitt with his daughter Zahara in New York 2007. | Source: Getty Images
A year later, the dating rumors between Pitt and Jolie turned out to be true. The couple started working on becoming a family, and Pitt legally adopted Zahara and Maddox and changed their last names to Jolie-Pitt.
The couple moved in together and became one big happy family. In May 2006, Jolie and Pitt welcomed their first child together, a daughter named Shiloh.
In 2007 the "Mr. and Mrs. Smith" actors continued to expand their family. The actress traveled to Vietnam to adopt their son Pax Thein and Jolie was there alone due to a scheduling conflict Pitt had with a film.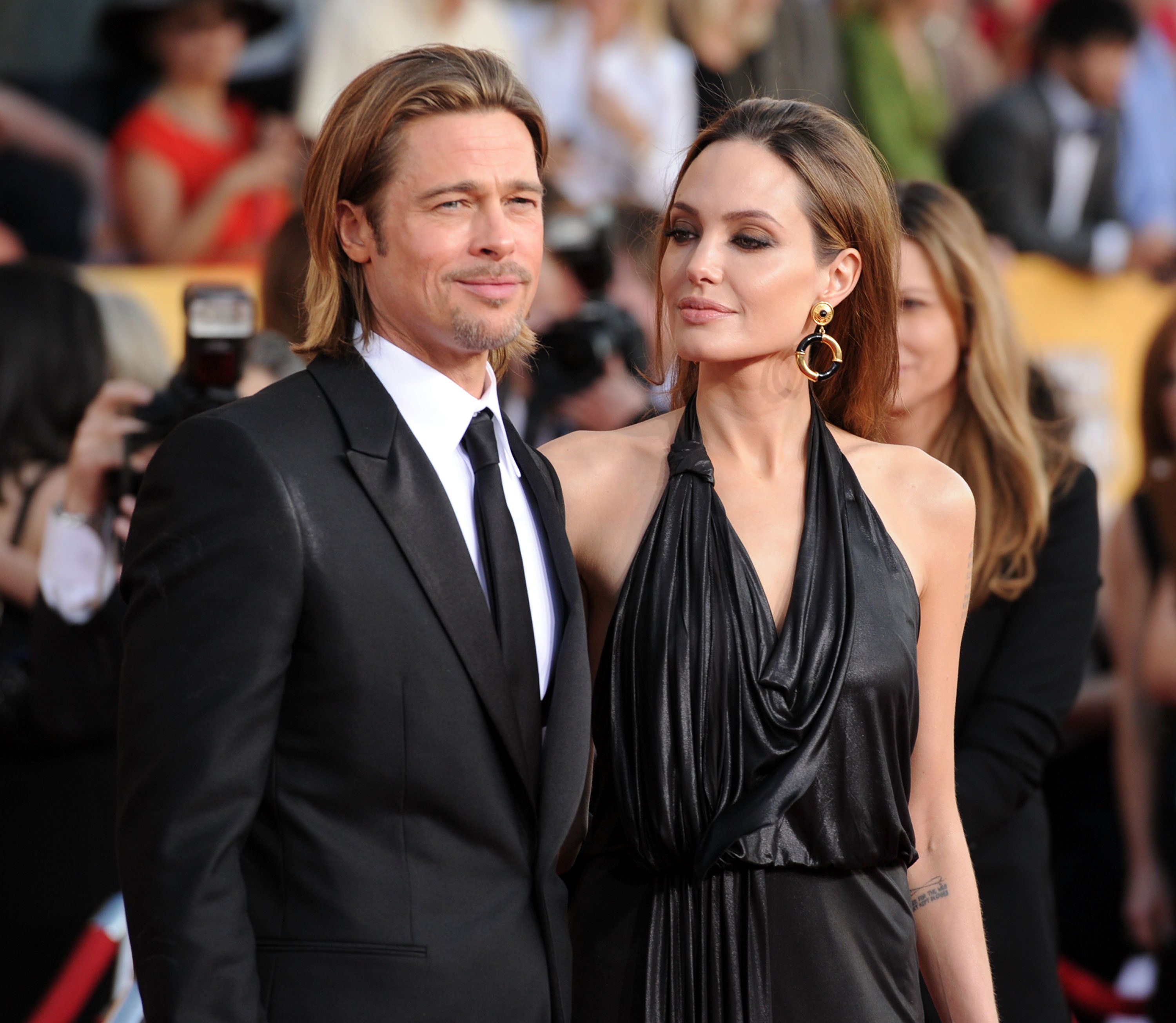 Angelina Jolie and Brad Pitt in Los Angeles 2012. | Source: Getty Images
Nonetheless, the actress had her eldest son Maddox accompany her, but because Jolie and Pitt were not married then, only her name appeared on the adoption papers.
All worked out when they got to America, and Pitt was able to legally adopt Pax and change his name a year later; Jolie and Pitt had more additions to their family.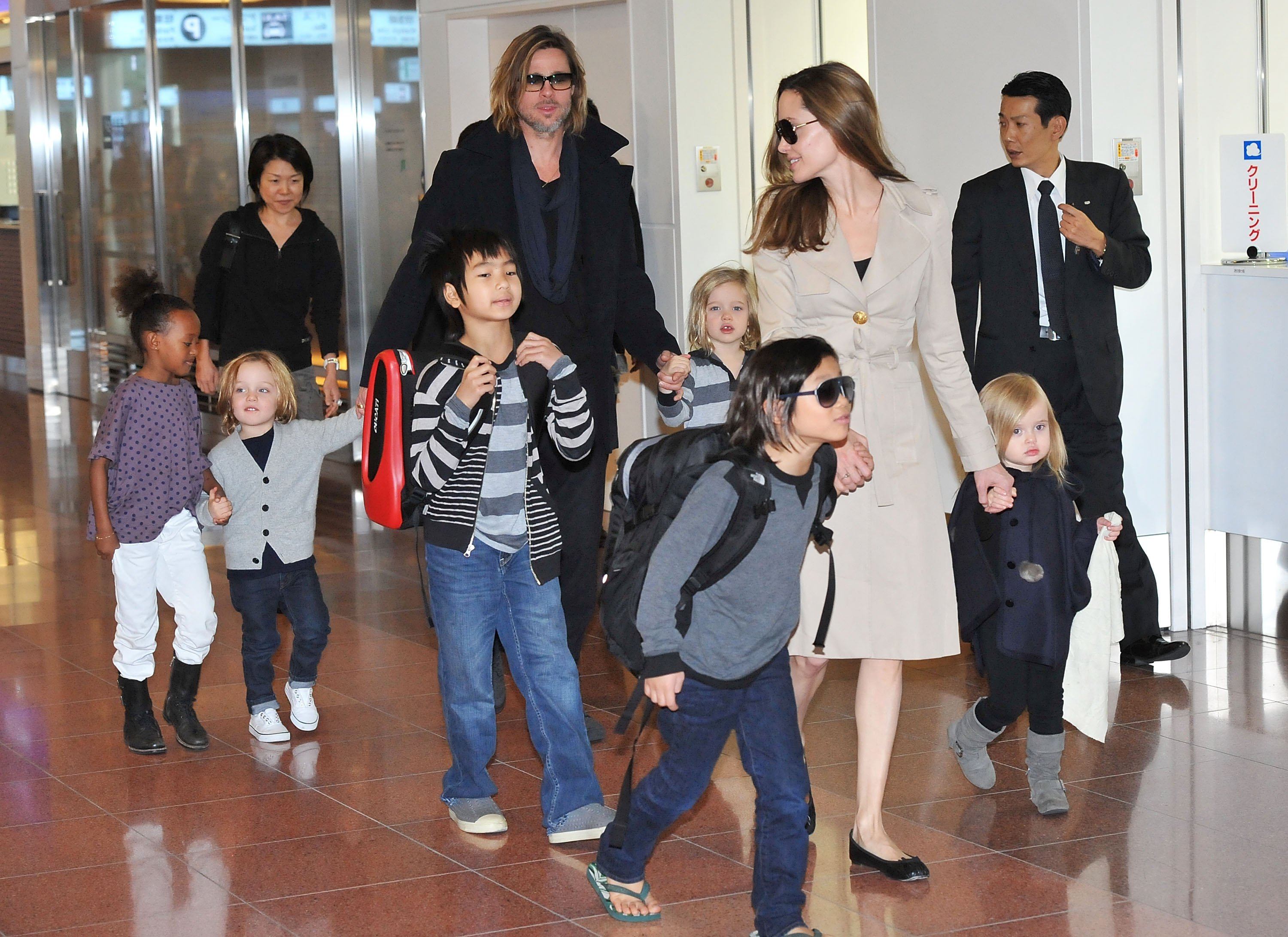 Angelina Jolie and Brad Pitt with their six children in Tokyo Japan | Source: Getty Images
The couple welcomed twins Knox Léon and Vivienne Marcheline, born in Nice, France, just one minute apart.
As their family grew, Pitt and Jolie received a lot of questions about when they would tie the knot, but they were not in a hurry. Even their children were eager for them to get married, and in 2014, the couple finally walked down the aisle.
ANGELINA JOLIE AND BRAD PITT FINALLY REACHED AN AGREEMENT AFTER A MESSY CUSTODY BATTLE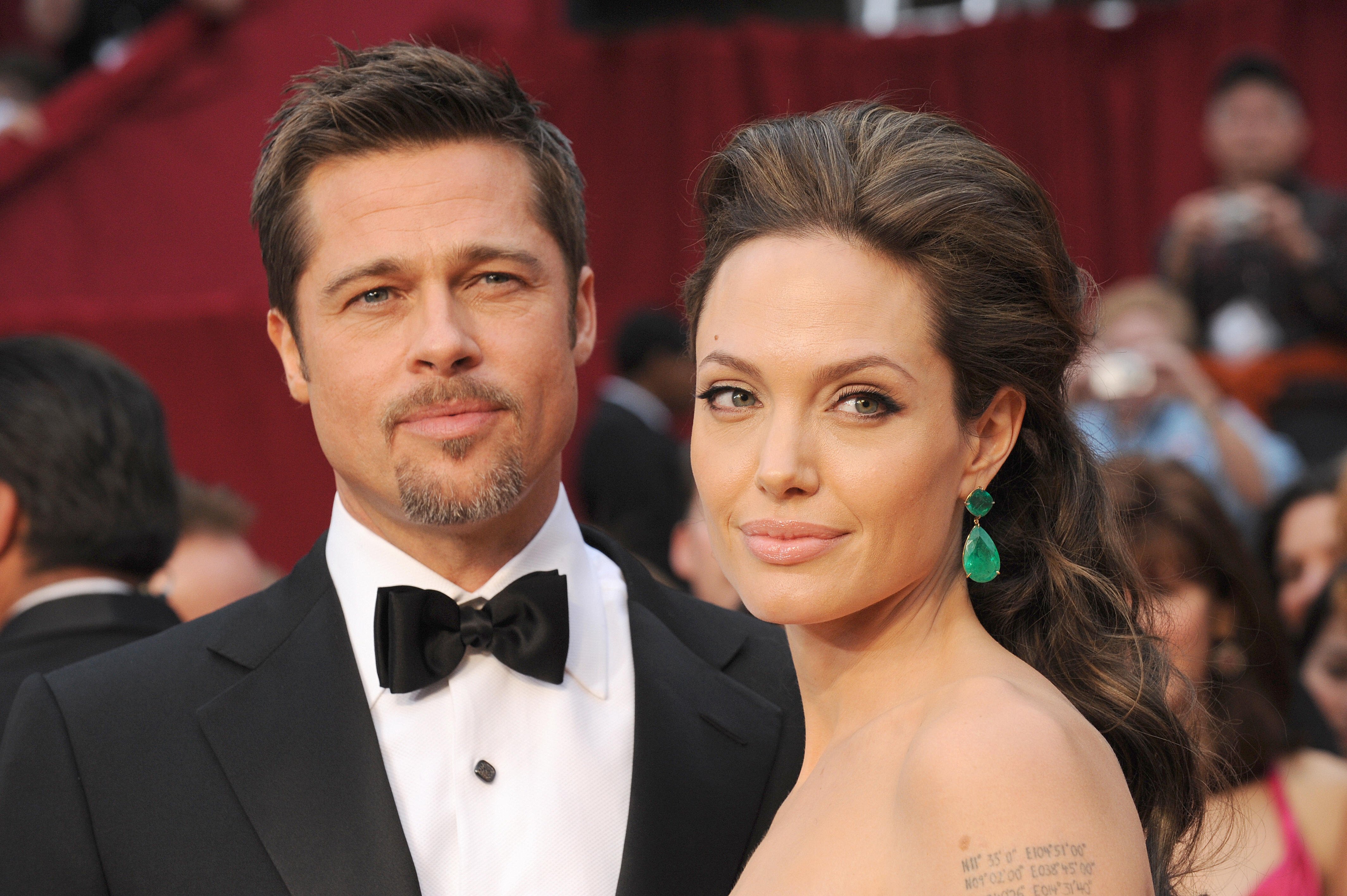 Angelina Jolie and Brad Pitt in Los Angeles 2009. | Source: Getty Images
After two years of marriage, Jolie and Pit decided to separate. In 2016 the award-winning actress filed for divorce, followed by a messy custody battle.
The couple still has not agreed on a custody agreement for their young children, and they are doing what they can to give their children the best support.
One thing the couple has consistently been on the same page about is their children receiving traditional schooling and having the choice to attend any college or university they want.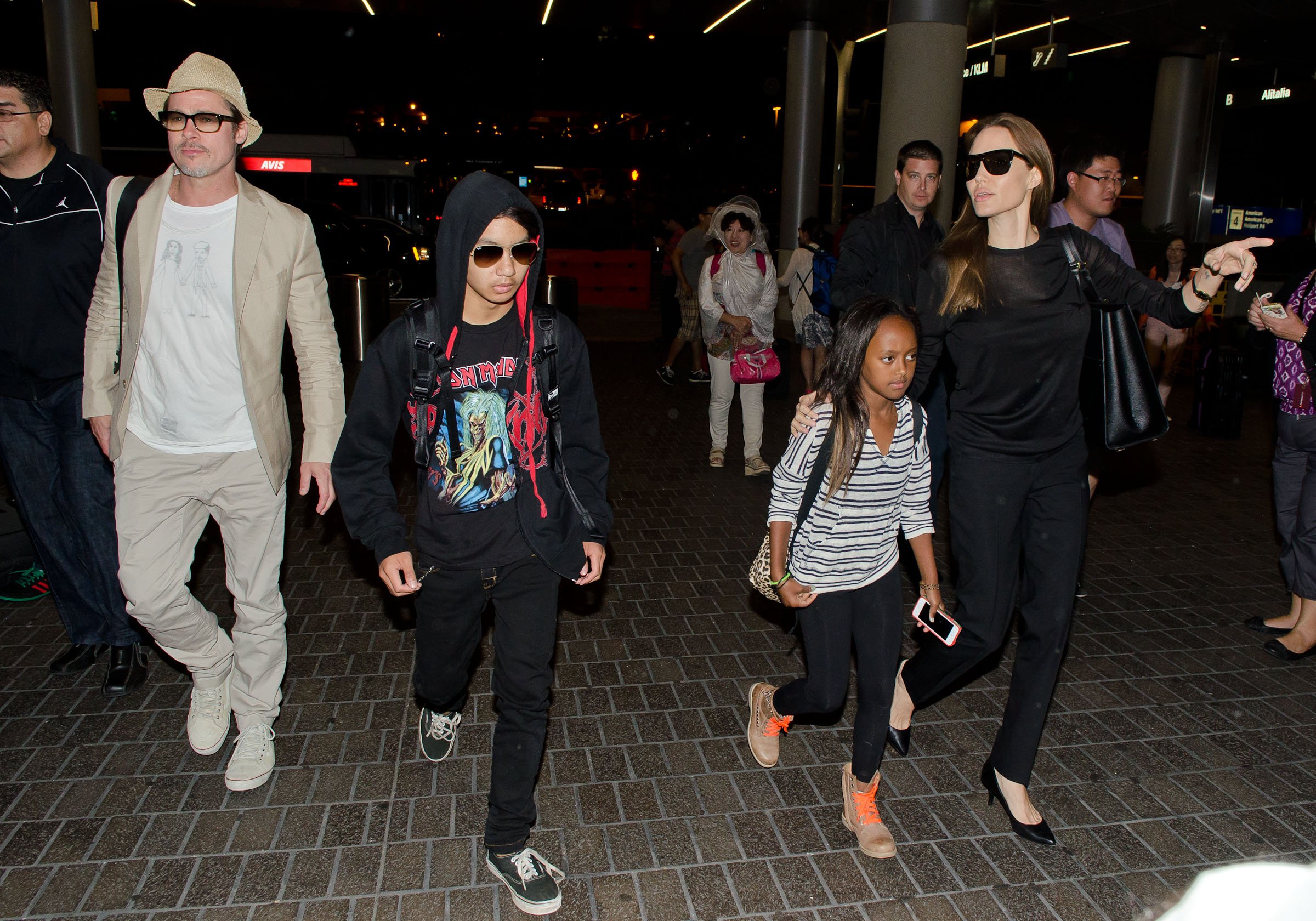 Angelina Jolie and Brad Pitt at LAX in 2014 | Source: Getty Images
The custody agreement soon became real when Jolie had to drop off her eldest son Maddox at the Yonsei University in Seoul, South Korea.
Jolie admitted it was difficult to see her son leave the house, but she was excited and proud of her son. She added, "He's ready, and he's so smart. And I'm so proud of him. And I'm excited. I'm excited about his choices."
ANGELINA JOLIE'S DAUGHTER ZAHARA HAS FOUND HER NEW HOME FOR THE NEXT FOUR YEARS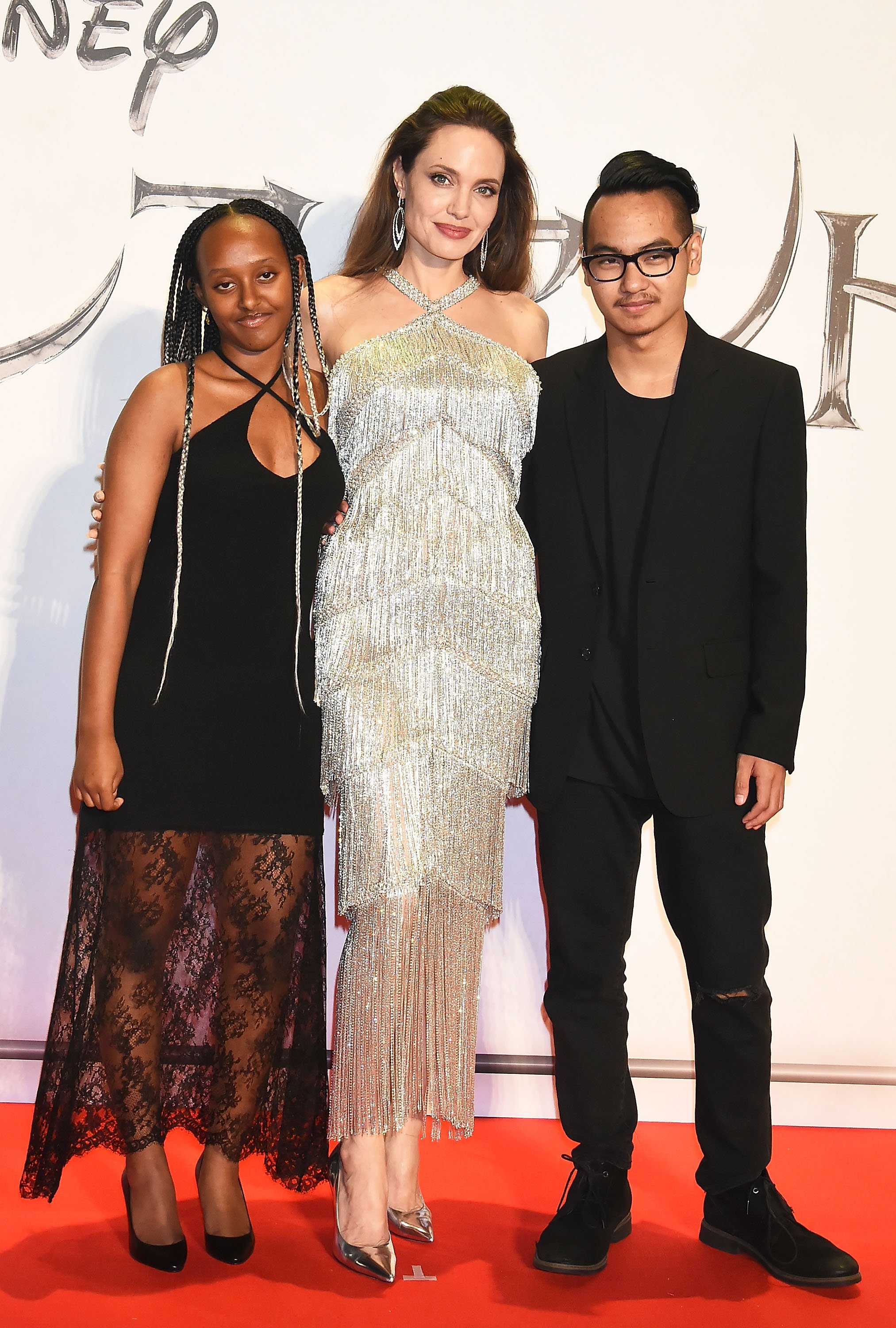 Angelina Jolie with her children Zahara and Maddox in Japan 2019. | Source: Getty Images
The Jolie-Pitt children are slowly leaving the house. First, it was her eldest Maddox who chose to pursue his education in South Korea; now, Zahara has made her choice.
Zahara has decided to go to Spelman University in Atlanta. The Atlanta Baptist Female Seminary specially founded this college.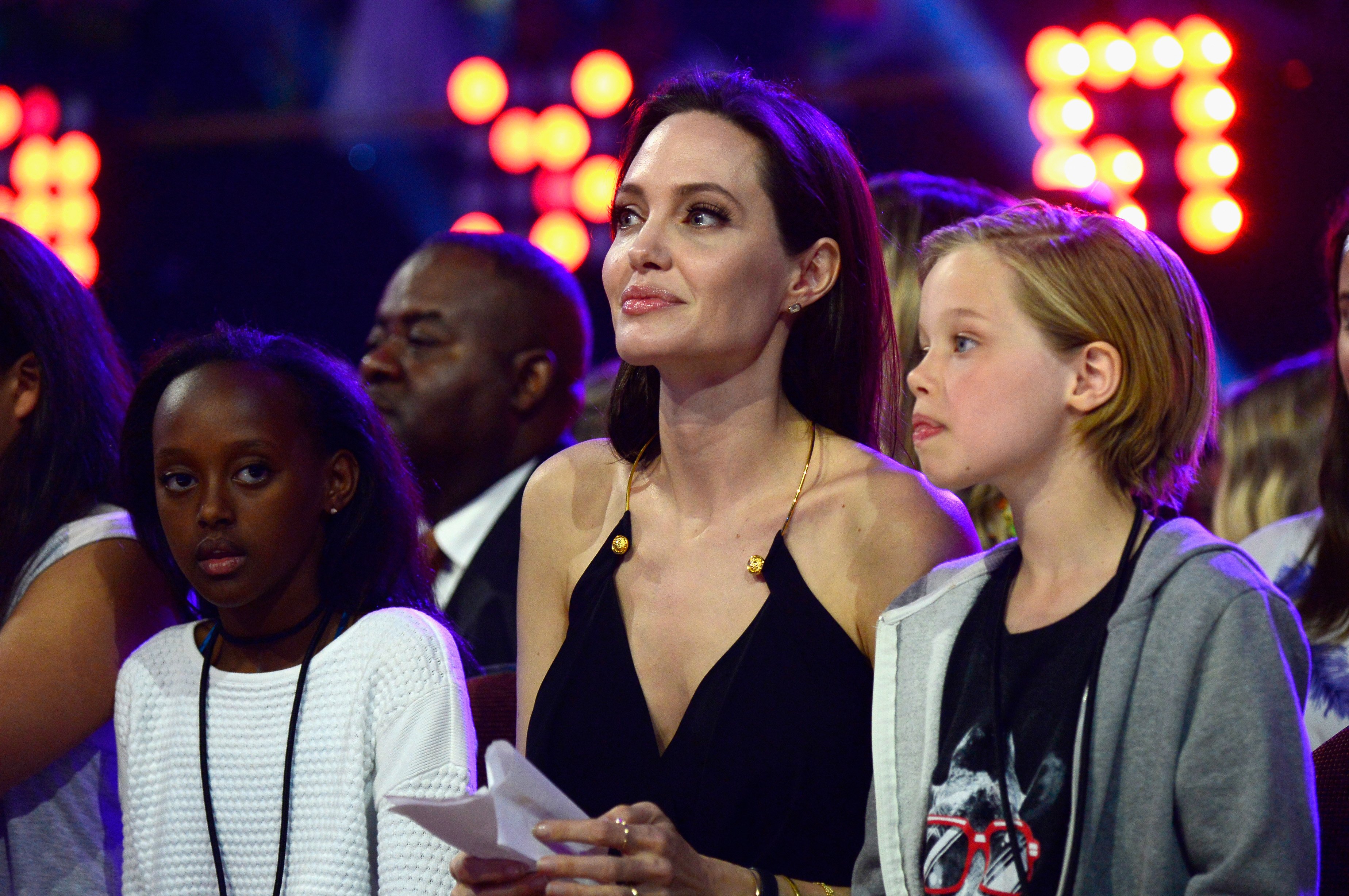 Angelina Jolie with her daughter Zahara and Shiloh in California 2015. | Source: Getty Images
The university has become a place for women of African descent to gain a good education. Spelman's mission is to encourage women to engage with different cultures and partake in social change through service.
Zahara has already shown her interest in social change. She visited Washington DC with her mother to work on strengthening the laws of the #ViolenceAgainstWomenAct and ensure children, people in communities of color, and LGBTI communities are protected and receive good health care.
BRAD PITT AND ANGELINA JOLIE HAD AN EMOTIONAL REACTION TO ZAHARA'S COLLEGE CHOICE
Although it might be difficult for Jolie and Pitt to see another one of their birds leave the nest, the parents could not be more proud of their children.
Jolie started with a congratulatory post of Zahara and her Spelman "sisters." The actress expressed how excited and honored she was to have one of her family members be part of the historically special university.
Jolie was even caught on camera doing the electric slide at Morehouse and Spelman alum event in Los Angeles. The actress shyly showed off her moves as Zahra stood on the side, smiling at her.
Meanwhile, Pitt is on the road promoting his upcoming film "The Bullet Train," but the father of six took time to express how happy he was for his daughter.
Pitt said it's just beautiful seeing his children find their passions, and he is confident Zahara will make him proud at Spelman, the actor said;
"She's so smart. She's going to flourish even more at college…. I'm so proud."
Pitt has been in the spotlight for many years, but the actor is not concerned about his children being in or out of it. He said he wants them to "find their own way."
Pitt and Jolie wanted the best education and life for their children, and as they grow older and embark on their journey, the co-parents' can not help to be proud and a little emotional about them growing up so fast.
Please fill in your e-mail so we can share with you our top stories!