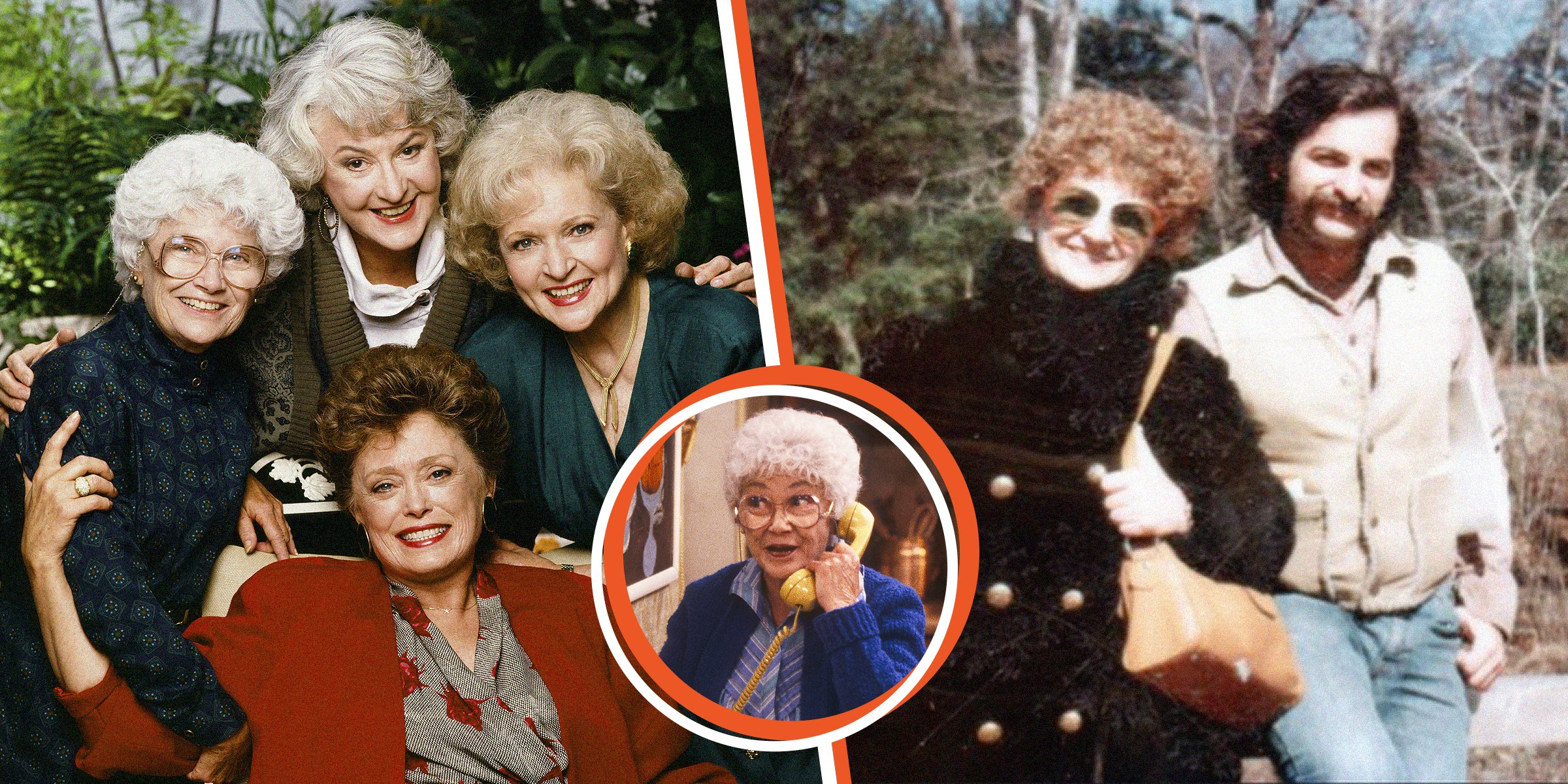 Getty Images - Facebook.com/carl.gettleman
Estelle Getty's Husband Popped the Question at Their 1st Meeting — They Were Married for 57 Years & Had 2 Kids

Hollywood veteran Estelle Getty had a successful acting career, as well as a successful marriage. At first sight, her future spouse knew she was his wife and proposed at a friend's party the day they met.
Acclaimed actress Estelle Getty became a fan-favorite character on NBC's "The Golden Girls." However, Getty only became an "overnight" sensation at age 62 following nearly fifty years of stage acting.
Born Estelle Scher on July 25, 1923, on the Lower East Side of Manhattan, New York City, to Polish Jewish parents, Sarah Lacher and Charles Scher, Getty knew early on what she wanted to do when she grew up.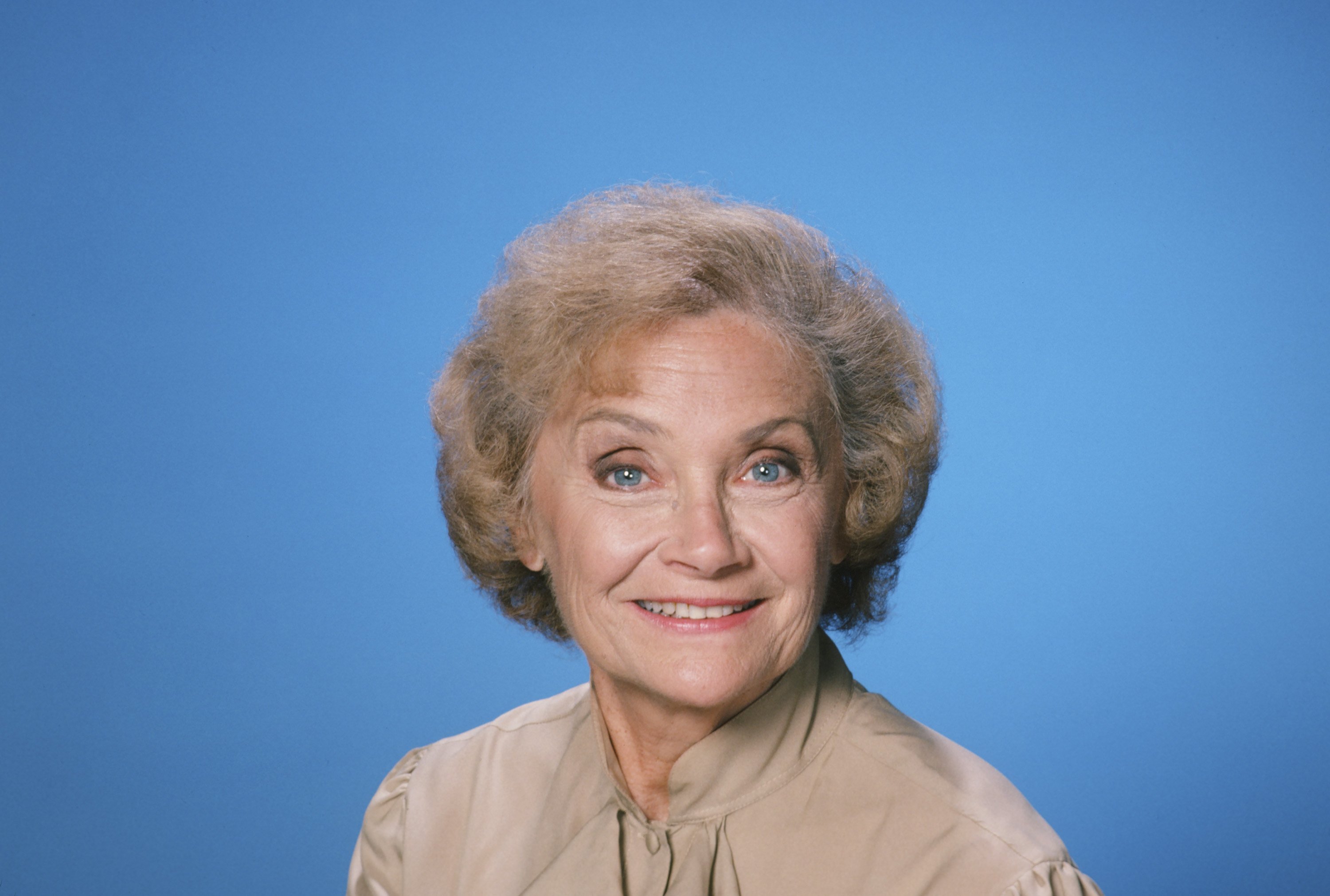 Actress Estelle Getty as Sophia Petrillo during Season 1 of the TV sitcom "The Golden Girls." | Source: Getty Images
She caught a glimpse of her future when her father first took her to watch a vaudeville show at the New York Academy of Music. After seeing all the acts, Getty said that was when she realized that she wanted to do stage work:
"I saw all these wonderful people coming up singing and dancing and doing all these things, and I thought, 'That's it. That's where I belong.'"
Following her graduation from Seward Park High School, the future TV star began building up experience in the Yiddish theater.
Getty always wanted to be an actress, but she believed she was not pretty enough. She then attempted stand-up comedy.
Her parents thought that her desire to be an actress was merely a phase that would eventually pass. In the meantime, Getty continued to live with her parents after high school, and she had to find a job.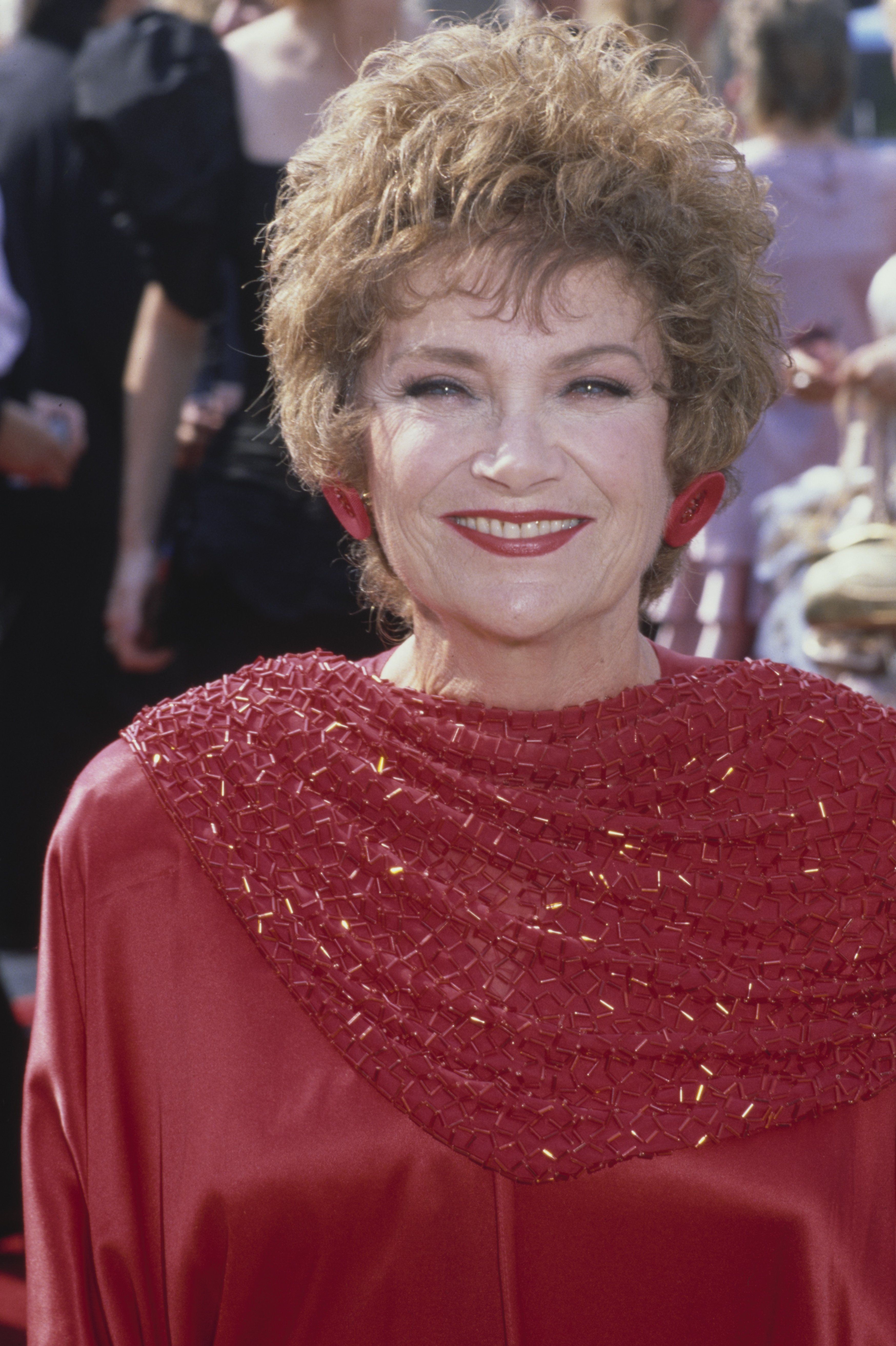 Comedian Estelle Getty attending the 40th Annual Primetime Emmy Awards at the Pasadena Civic Auditorium on 28 August 1988 in Pasadena, California. | Source: Getty Images
She ultimately found secretarial work, which made it convenient for her to knock off early to attend auditions for plays. During her twenties, the comedian appeared in small plays throughout New York City.
In 1949, while pursuing her dream of becoming an actor, Getty met the love of her life at a friend's party. His name was Arthur Gettleman.
GETTY'S FATEFUL MEETING WITH HER HUSBAND OF 57 YEARS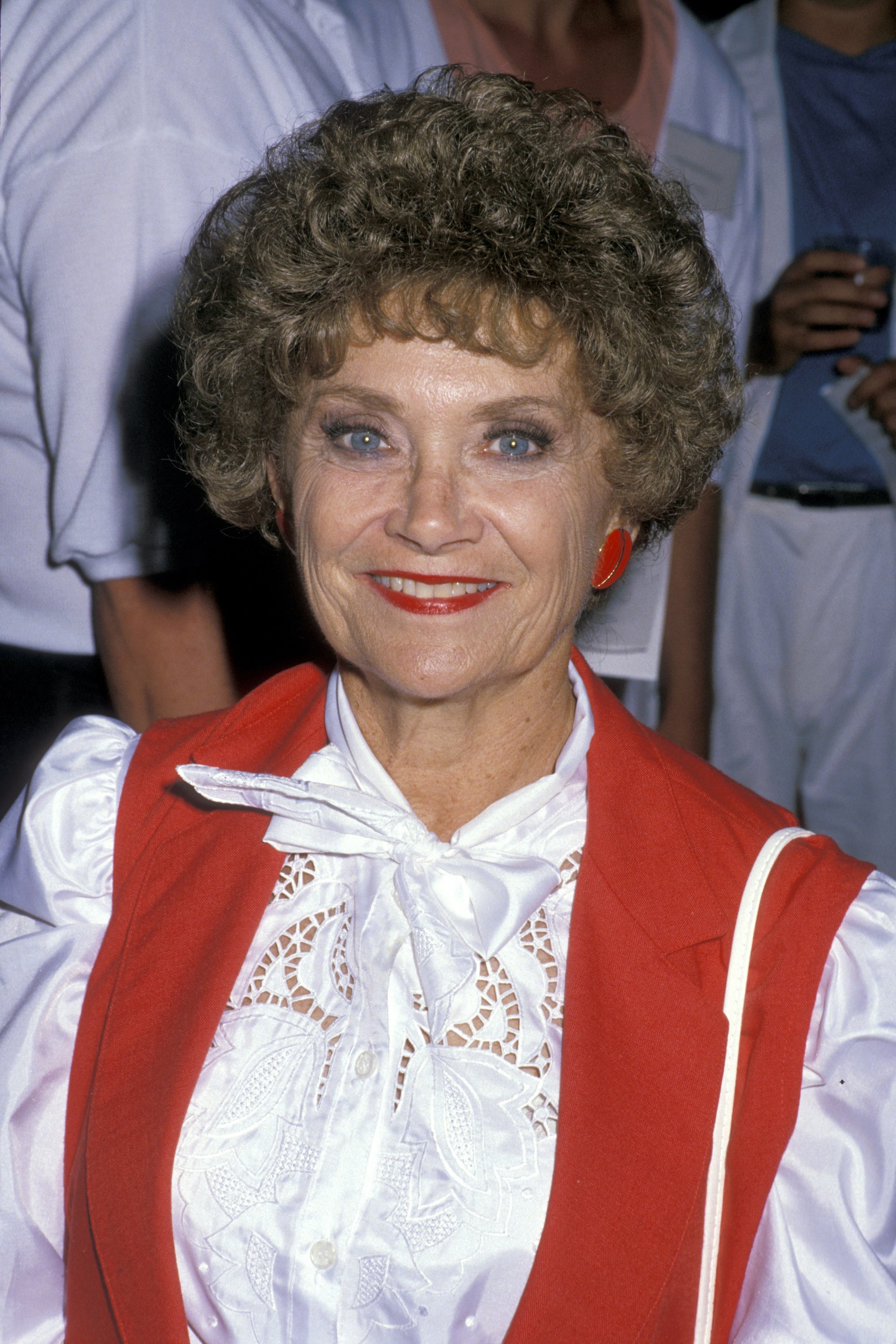 Estelle Getty during AIDS Project Fund Garden Party at One Institute in Los Angeles, California. | Source: Getty Images
Gettleman impressed his future spouse by keeping up with her quick wit and boldly proposed after greeting her. The "Empty Nest" star recalled the couple's initial exchange the day they crossed paths:
"I walked over to him when I was introduced, and he said, 'Hello, would you marry me?' And I said I'll call my beautician, and I'll be right out, and we laughed, and actually, we got married nine months later."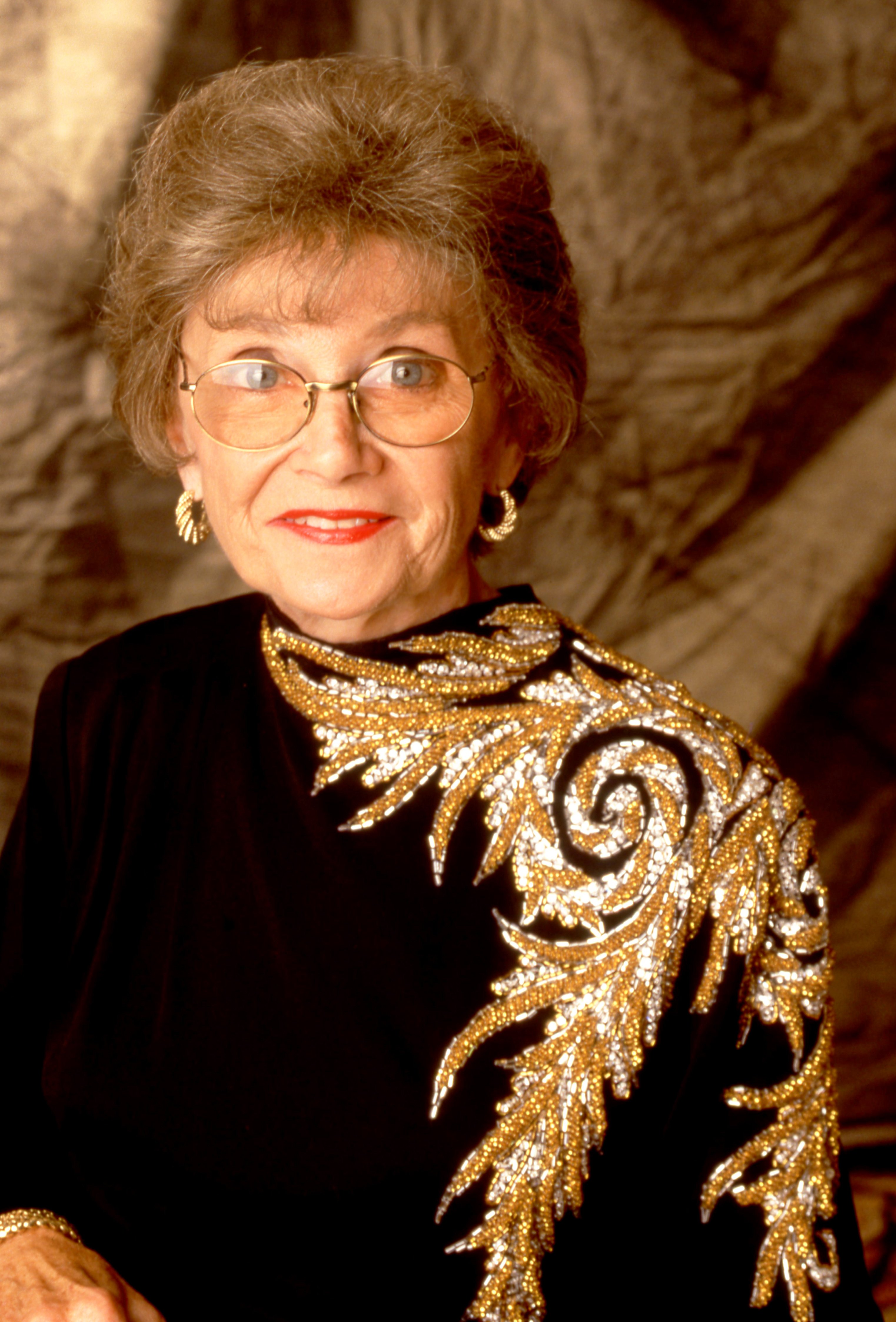 Estelle Getty attending the Second Annual Comedy Hall of Fame Awards at the Beverly Hilton Hotel on August 28, 1994 in Beverly Hills, California. | Source: Getty Images
Getty's son, Barry, revealed that his father was a reserved individual and told him that he intended to wed someone who was an extrovert, and his mother was the perfect choice for him:
"As my father tells it, he was a shy fellow, and it was in his interest to marry somebody who was very outgoing and very social, and my mother fit the bill."
The lovebirds settled in the Bronx, New York, and Gettleman went into business with his father-in-law at his glass shop. Soon after, Getty and her husband welcomed their first child together, a son named Carl.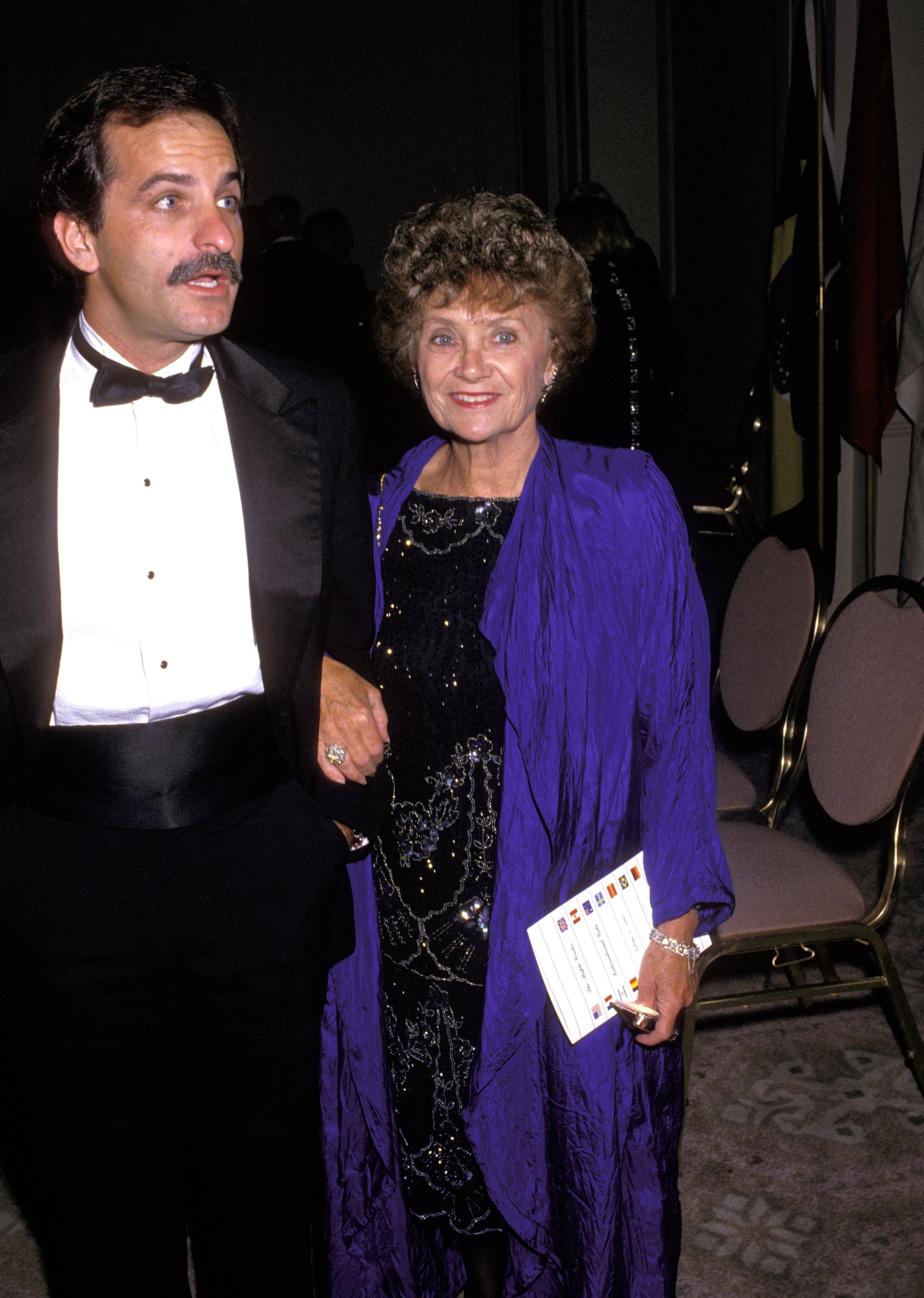 Estelle Getty and her son Carl Gettleman at Maple Center. | Source: Getty Images
Two years later, the couple had their second son, Barry. Because their Bronx apartment was becoming crowded for the family of four, they moved to Queens.
While raising her children and being a wife simultaneously, Getty kept up with her hectic work schedule as she was still determined to become an actress.
She got her kids ready for school every morning and transported them to school. She would go to auditions during her lunch hour and return to work.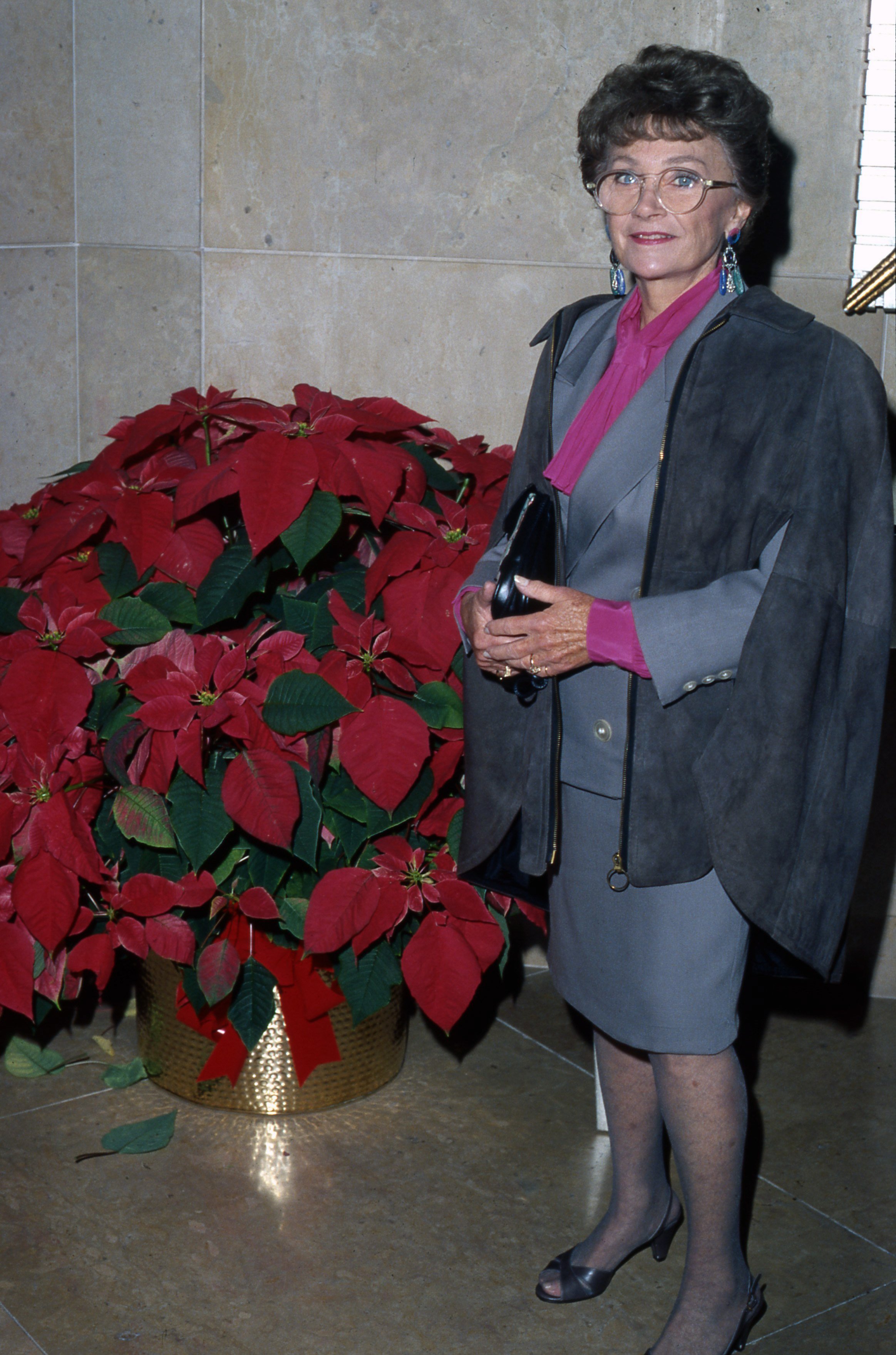 Estelle Getty attending the 51st Annual Golden Apple Awards on December 8, 1991 in Los Angeles, California. | Source: Getty Images
The mother of two came home at three in the afternoon, prepared dinner, and served it at six in the evening. Afterward, she put her boys to bed. Getty once recounted someone telling her that she was working four jobs:
"Somebody said, 'Do you realize you were working four jobs?' But I didn't notice it all, and it was worth it."
As an adult, Barry admitted that he and his older brother had no idea how much effort their mother made in raising them: "In retrospect, it was incredible what she was doing," he said.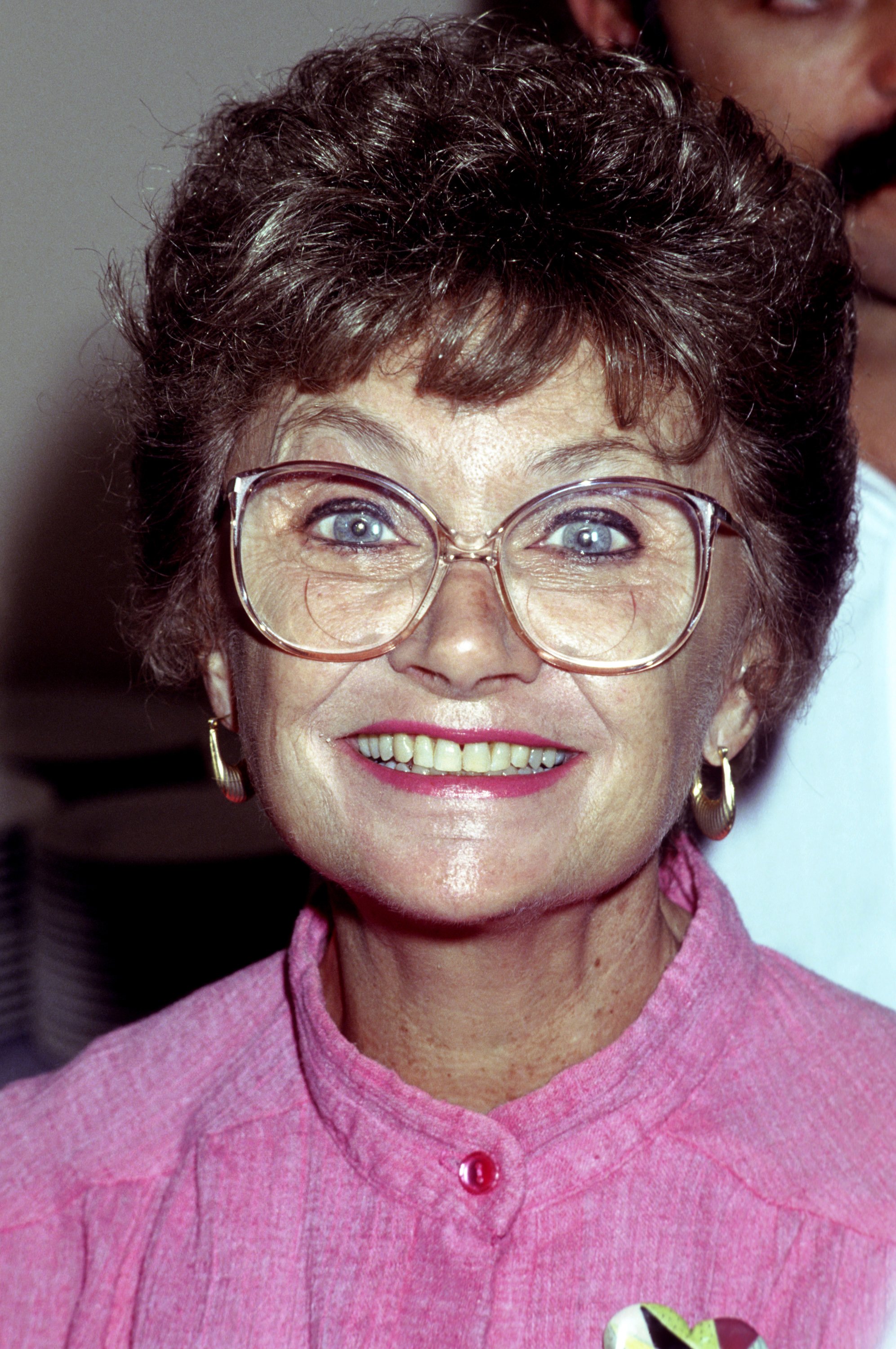 Estelle Getty during "Childrens Bill Of Rights Press Conference" at Hollywood Roosevelt Hotel in Hollywood, California. | Source: Getty Images
Barry said although people loved his mother, who would always be Estelle Getty to them, she was his mom first because he "always related to her that way." He explained that regardless of her achievements, he made her down-earth:
"No matter what a success, I was also somebody who grounded her in the fact that, 'You're my mom.' All of a sudden, she will smile and say, 'Of course I am. You're my baby.'"
Getty managed to become a star after she raised her kids. She befriended playwright and actor Harvey Fierstein in the late 70s.
One of the shows he wrote, "Torch Song Trilogy," wherein Getty played his mother, became a Broadway success. She won the Helen Hayes Award for her performance and played the role it for five years.
Meanwhile, both her sons appeared in the documentary "Intimate Portrait" in 1990, while Carl appeared in the TV series "Golden Girls: Ageless" in 2021.
GETTY'S RELATIONSHIP AFTER SHE FOUND SUCCESS
Getty's big break came when she was on tour in Los Angeles, secured an audition, and bagged the role of Sophia Petrillo on the American sitcom "The Golden Girls" (1985). She scooped several awards for the memorable role, including Best Supporting Actress Award.
Her role became so popular that she starred in spin-offs such as "The Golden Palace" and "Empty Nest." Getty's role became a fan-favorite character, and her popularity brought attention to critical societal issues such as raising funds for AIDS.
Her main focus was raising funds because she was popular within the gay community, which stemmed from her work in "Torch Song Trilogy." Seeing that she had lost many gay friends from the virus, she made it her mission to raise funds.
Meanwhile, Getty's long-time husband never adjusted to her worldwide fame and the media attention she received. Instead, he decided to support her from the background while he continued to run her parents' glass business away from the prying eyes of Hollywood in Florida.
Gettleman always encouraged his wife to pursue her dream, and when she finally succeeded, she supported her 100 percent. Notably, the couple lived in different cities but remained married for 67 years until he passed away in September 2004. When speaking of their marriage, Getty touched on them living in separate homes:
"Well, I mean, just because people live together doesn't make it a good marriage. Just because they don't doesn't make it a bad marriage."
Sadly, four years after his passing, Getty departed on July 22, 2008, at age 84. She died from Lewy body dementia, a type of Alzheimer's disease.
Getty was surrounded by her family and friends when she took her last breath at her Hollywood Hills home. According to People, the Emmy Award winner died "peacefully in her sleep of natural causes."
Getty also starred in films such as "Mask" and "Stop! Or My Mom Will Shoot," but she will always be remembered for her brilliant performance in "The Golden Girls."
Please fill in your e-mail so we can share with you our top stories!
The information in this article is not intended or implied to be a substitute for professional medical advice, diagnosis or treatment. All content, including text, and images contained on news.AmoMama.com, or available through news.AmoMama.com is for general information purposes only. news.AmoMama.com does not take responsibility for any action taken as a result of reading this article. Before undertaking any course of treatment please consult with your healthcare provider.