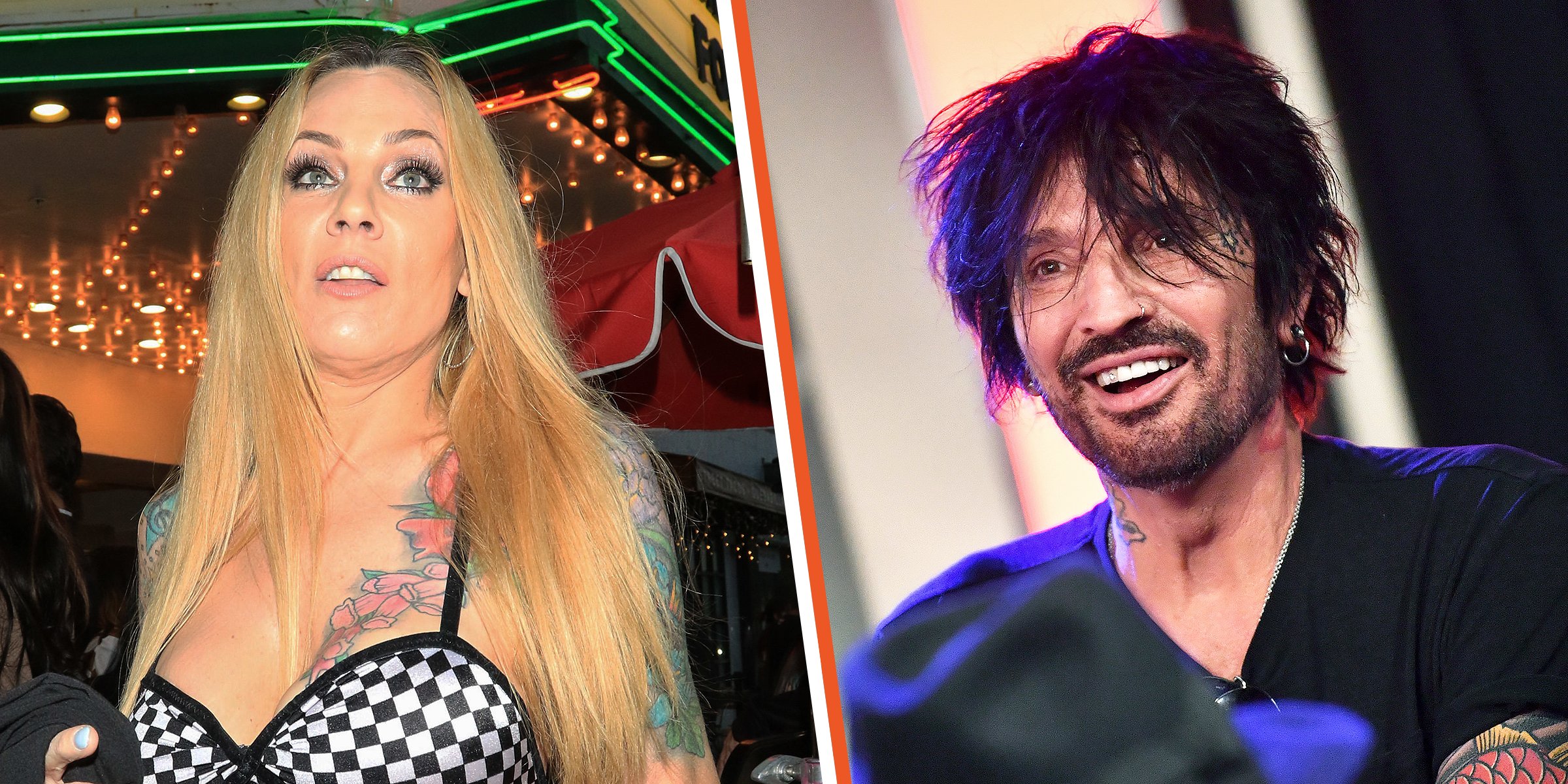 Getty Images
Tommy Lee's Sister Athena Lee Is a Drummer & James Kottak's Ex-wife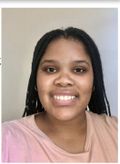 Tommy Lee was not the only talent in his family. His younger sister, Athena Lee, also pursued a career as a drummer and was in the rock band Krunk amongst others, where she had a successful career.
She was born on December 8, 1964, in Los Angeles, a year before her family moved from Greece to America. Her mother, Vassiliki "Voula" Papadimitriou, won Miss Greece in 1960 in the Miss World event. Her father, David Oliver Bass, was an American army sergeant.
Tommy was widely known as a rock legend; however, Athena, too, became a rock superstar after performing with multiple bands and winning various awards.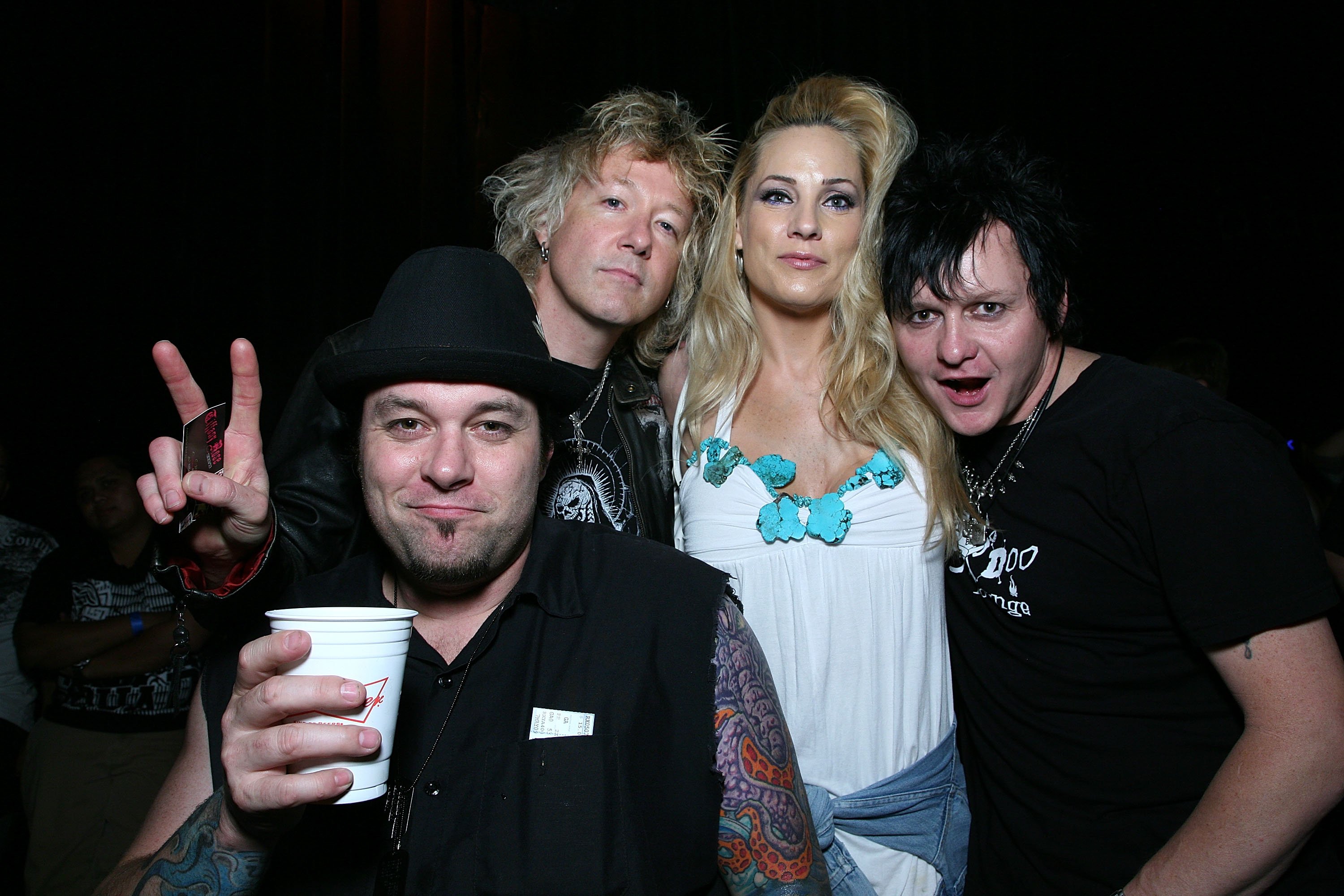 Athena Lee and other members of "Krunk" pose for a picture at the Chelsea Girls in California in 2009 | Source: Getty Images
TOMMY LEE SISTER IS A TALENTED DRUMMER
Athena's love for drumming was unplanned; what started as an anger outlet turned into a successful career. She remembered being fifteen or sixteen and upset about something when her brother took her to his soundproof studio - per the request of neighbors- and handed her drum sticks.
She began hitting the drum kit and soon felt better; Tommy taught her a beat, and she was hooked. He left for tour, and she couldn't wait to play the drums again; she spent her whole life as a dancer, and beats spoke to her.
Whenever asked to teach her drumming skills, she says, "you either have it, or you don't." Chewing gum while playing the drums became her signature touch; she needed every part of her to be doing something to be relaxed- something she shared in common with Dennis Chambers, her favorite drummer.
During an interview, she shared that despite being surrounded by noise all the time, she felt utterly focused whenever she played the drums.
Athena's brother was away on tour most of her high school years when her passion for drumming began and thus was not an influence on her.
She grew up watching MTV and saw Terry Bozzio perform in a video where he "rocked" her world. She also admired Vinnie Appice, calling him 'bomb.' Growing up, she never took drumming lessons, but later in life, she met a teacher who taught her techniques.
Guitar player Lisa Rae Black founded Hardly Dangerous in 1986 with Tomi Rae Hynie. The rock band comprised Athena at the time, and they made a name for themselves in California before Sheri Kaplan joined the group to replace Athena.
The original all-female lineup parted ways over the years, yet the band never officially broke up. Tomi Rae has kept the band alive, and an E.P. was released in 2008, giving fans something to remember of the somewhat forgotten group.
Athena was also a member of Butt Trumpet, the band influenced by American punk and formed in 1993 in Los Angeles. They became infamous for their explicit lyrics, and Massachusetts considered banning the group after a mother complained that she caught her 12-year-old daughter listening to "audio porn."
In 1996, Athena formed Krunk with her ex-husband James Kottak aka Jimmy Ratchitt. Athena did not know who James was or what he did for a living when they first met.
She pointed to him and said, "I'm going to marry you," Later, the two wed. When she found out he was a drummer, she couldn't believe it, calling him amazing.
In 1997, Krunk won two awards at the 2nd Annual Rock City News Awards for bands in Los Angeles. The band won Best Punk Bans, and Athena won Best Female Drummer.
In the 7th Annual L.A. Music Awards, Athena was nominated for Best Drummer (Males & Females). She was the first female to be selected in the history of the L.A. Music Awards. At the 2nd Annual Rock City Awards Show, Athena won Best Female Drummer.
After their band name became a popularised word, they changed it to Kottak, hoping to maintain originality. Athena and James were contacted by multiple recording labels shortly after, ultimately signing with Escapi Music in January of 2006.
ATHENA LEE HAS ALWAYS BEEN SURROUNDED BY TALENTED MUSICIANS
Although influenced by the likes of Dennis Chambers and Vinnie Appice, Athena was surrounded by great drummers in her life as well.
Athena's brother Tommy was born in Athens, Greece, on October 3, 1963. He was an actor and a composer and married Britnay Furlan on February 14, 2019.
Before that, he married Pamela Anderson, Heather Locklear, and Elaine Starchuk. Tommy Lee was a founding member of the heavy metal band Mötley Crüe.
Athena's famous ex-husband, James, was born in 1962 and began his career with his first recording with the group Kingdom Come as a drummer. On his self-titled album, he played with numerous artists, including Michael Lee Firkins.
He also performed with the Michael Schenker Group, and in 1997, he was a member of the band Cage. In 1999, he joined Black Sheep, recording music with them.
Athena had three children; her eldest son, Matthew Kottak, joined the army and currently serves. Her middle son, Miles Morris, inherited the family's musical gene, became a musician, and played in the band Bad Suns, and her youngest child was her daughter, Tobi Tyler.
Things between James and Athen ended bitterly, the drummer calling his ex-wife a "drunk" and an "unfit mother." In July 2011, courts granted Athena primary custody of their teenager, Mattew, and James was ordered to pay $1,466 in child support and another $1,738 monthly in spousal support.
James later filed legal documents in L.A. County Superior Court, claiming their son had been living with him full time after fighting with his mother. He added that Athena had been in and out of rehab for alcohol abuse.
James requested primary physical custody of their son, with Athena getting visitation rights. He added that the court reduced his legal payments as his contract with Scorpions had not been renewed.
Athena denounced his claims, accusing James of trying to "knock" her down, solely concerned about money. Athena didn't let the cloud of fame surrounding her brother's name stop her from achieving her dreams as a drummer.
Despite having hardship in her personal life, she had three children she loved and broke records for being the first female drummer nominated for an award.
Please fill in your e-mail so we can share with you our top stories!