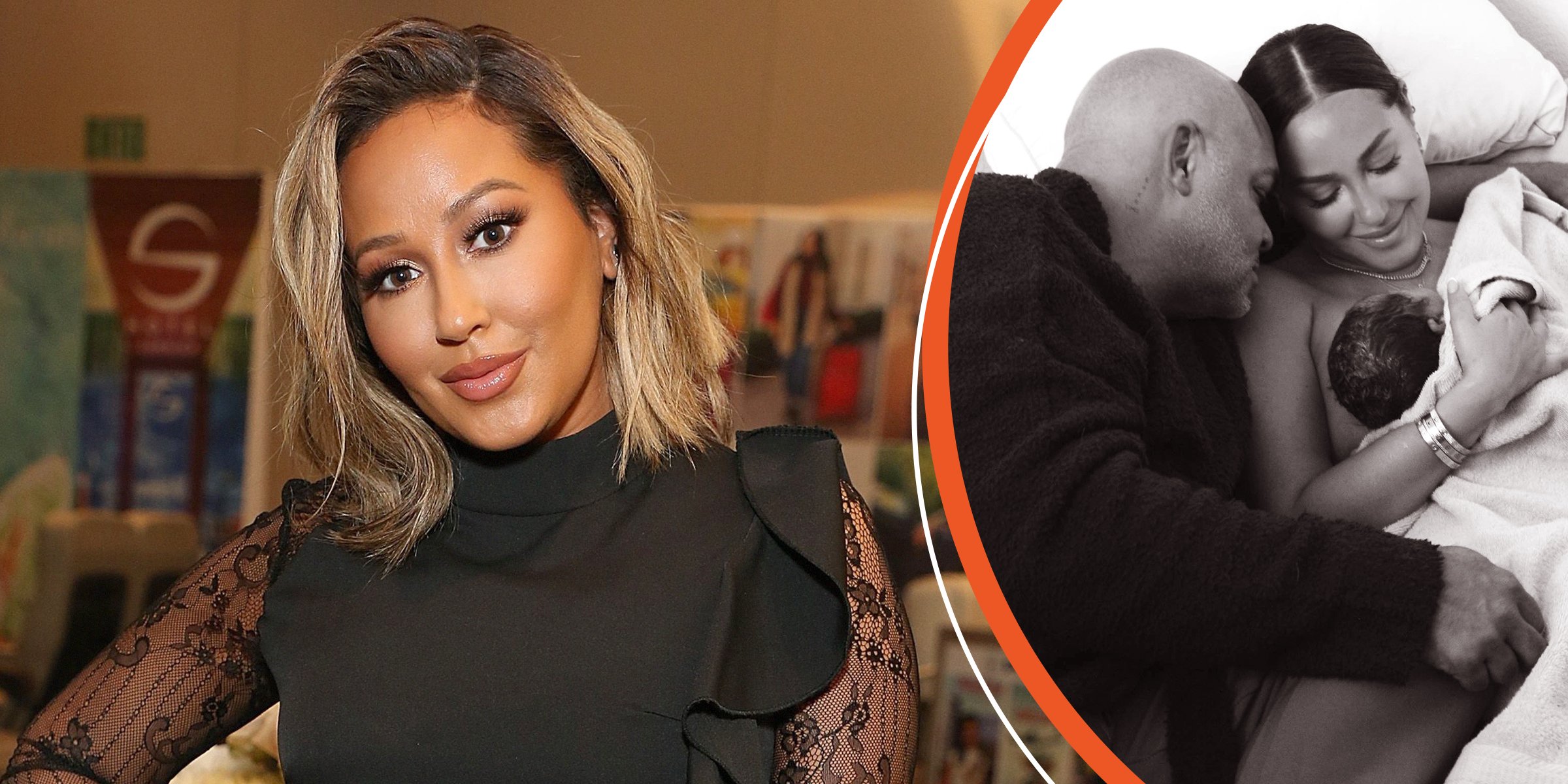 Instagram/Adrienne Eliza Houghton
Adrienne Bailon Welcomes Long-Awaited 1st Child after Years of 'Delayed Prayer' & Infertility Struggles

The journey to motherhood has not been easy for singer-actress Adrienne Bailon, but finally, she can hold the title of mother dearly after welcoming her first child with her husband of six years, Israel Houghton.
Longtime "The Real" cohost Adrienne Bailon has always been outspoken about her dream to one day become a mother. Her journey began after she wed the love of her life, gospel singer Israel Houghton in Paris in 2016.
The wedding, attended by 70 guests, included her cohosts on "The Real," Tamera Mowry-Housley, Jeannie Mai, Loni Love, and radio personality Angie Martinez.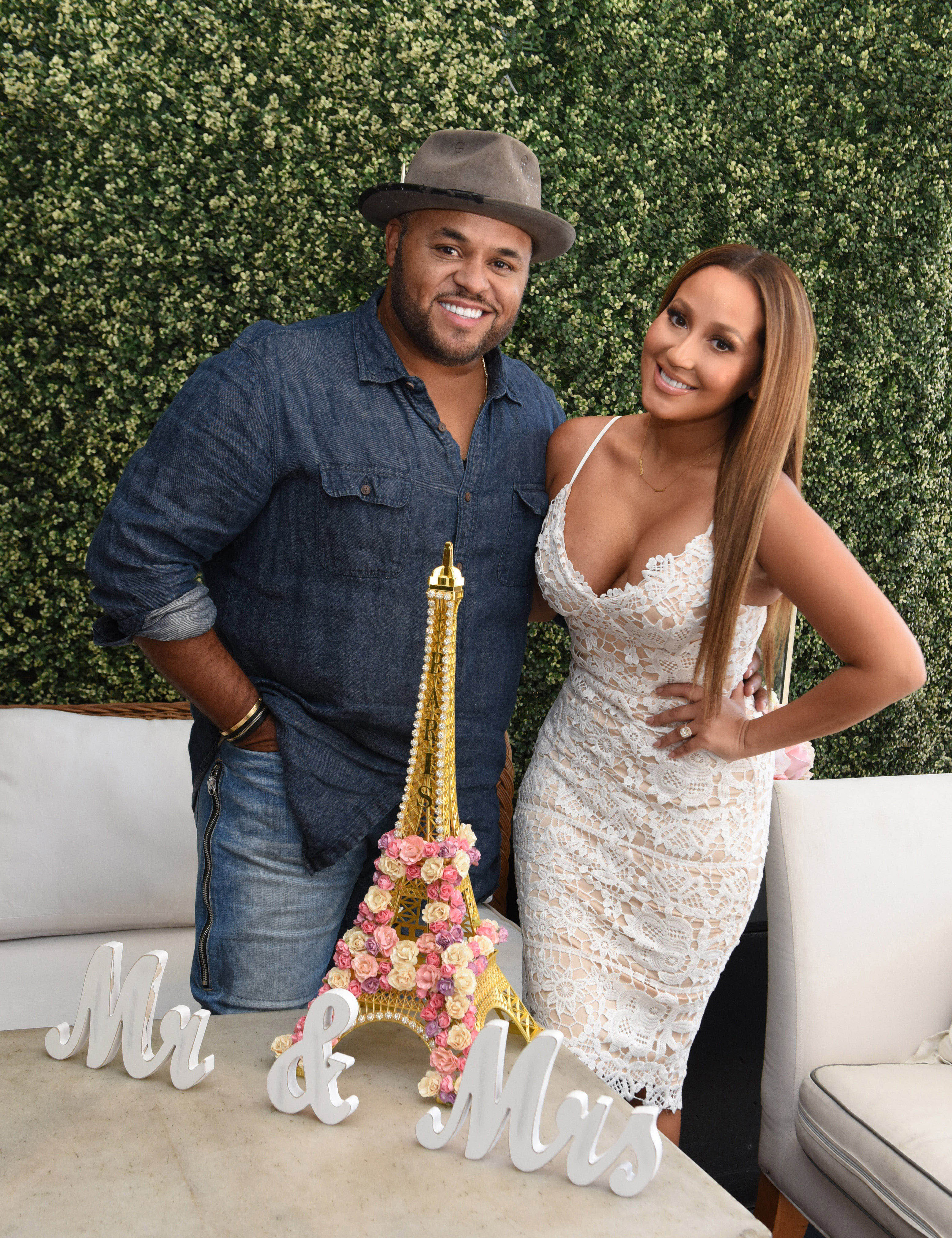 Adrienne Bailon and Israel Houghton attend their Wedding Shower at Fig and Olive on October 08, 2016 in Los Angeles, California. | Source: Getty Images
The pair exchanged vows at the Hotel Plaza Athénée in Paris, and Bailon could not contain her excitement at the colossal milestone she had achieved. She revealed how blessed and grateful she felt, adding:
"I've honestly never been happier in my entire life. I've never felt what I feel right now. I can't even describe what it is, but it's such a peace mixed with total excitement."
After their gorgeous wedding, the pair began trying for a baby, a journey that would take them years. On the show, Bailon would often admit that she'd always imagined getting pregnant was easy. She shared that there had always been preconceived notions that being Latina and having wide hips would make getting pregnant easier.
However, after trying for a while, she discovered that conceiving was not always as easy as she'd perceived. Her dream to have a child she would call her own was further out of reach than she had anticipated.
While it was difficult to accept that reality, what made it even more unbearable was people's speculation about what was happening in her body. She disclosed that many people would often assume she was pregnant because she had a fuller face.
She asked the audience on her show always to be sensitive about everyone's journey and accept that it does not happen in the timeline one had always imagined. She continued:
"I think for myself, I thought it would happen so easily for me, and it just hasn't happened that way."
Even as the years passed and no positive result was forthcoming, Bailon did not lose hope. She kept her optimism up even as the disappointments kept streaming in. She shared that one day, she would cry her eyes out from frustrations then the next, she would come up with three more baby names.
She and Houghton kept praying to God for a miracle and, for years, stayed hopeful that they would one day receive it. For the "Feels Like Love" singer, it was not a question of "if" but "when." Finally, after years of keeping hope alive, the "when" arrived.
WELCOMING THEIR LITTLE BABY BOY
After five years of unending frustrations and numerous cycles of IVF, Bailon, and Houghton finally welcomed home their bundle of joy via surrogate.
The excited pair shared the exciting news on their Instagram, welcoming their baby boy, Ever James, with a black-and-white photo. They wrote that God had finally answered the prayer they had made many times before. "Our baby boy is here, and we are so in love!" began the post.

A comment congratulating the new parents | Source: Instagram/Adrienne Eliza Houghton
The post retold how difficult the couple's journey had been, but they thanked God for being true to His word and promises. They shared that for the last nine months, they had prayed quietly and sat on the magnificent miracle, and now, all they felt was overwhelming joy, love, and gratitude. They wrote of their baby:
"He is worth every tear, every disappointment, every delayed prayer, every IVF cycle, every miscarriage."
They then thanked God for the miracle and their friends and family who had stood with them during their journey, concluding the post with: "He's here, and we have never been happier to lose sleep!"

TV personality La La Anthony congratulates Adrienne and Israel | Source: Instagram/Adrienne Eliza Houghton
Friends of the "Cheetah Girls" star were equally excited for her and took to the comment section to congratulate her and her husband on their milestone. Actress Garcelle complimented Houghton and Bailon in a message accompanied by a prayer and halo emoji:
"I couldn't be happier for Ade!!! Your prayers came true. Lucky little boy."
TV personality La La Anthony shared her message with a simple: "Congratulations...what a blessing!!" accompanied by a love eyes emoji.

Jeannie Mai, who's dealt with fertility issues herself congratulates the new parents | Source: Instagram/Adrienne Eliza Houghton
Bailon's cohost on "The Real," Jeannie Mae, who also had a difficult fertility journey before welcoming her daughter Monaco with her husband Jeezy in January, was among the first to share their congratulatory message.
"HE IS HERE!!!! Lord, thank you for this gift you spent quality time making for Israel and Ade. Every second of perfection." She wrote.
ADRIENNE IS ALREADY A WONDERFUL STEPMOTHER
Even though she longed to have a child of her own for the longest time, Bailon was already a doting stepmother to her husband's children from former relationships.
Houghton shares one child Jordan with a former girlfriend and three with his ex-wife Meleassa — Sonny, a singer-songwriter and director of marketing at Beat Bank; Lillie, a content director at Beat Bank; and Mariah, a model and a creative.
Since she started dating Houghton, Bailon has always been close to his children. Once during an interview with Latina Magazine in 2016, she shared that her stepkids were phenomenal little human beings, and it is easy to see why they are so well-adjusted to each other.
Bailon also expressed how honored she was to be a permanent fixture in her stepchildren's lives because, as she would say: "When you love somebody, you love all the parts of them and their extensions."
The diva shared that instead of calling her "stepmom," her stepkids nicknamed her "lit mom" to allude to their "lit" relationship with one another.
While she is close to all her stepkids, Bailon shares an incredibly close bond with Mariah, who has often appeared on the singer's Youtube channel "All Things Adrienne."
Bailon disclosed that besides their familial bond, she and Mariah work together at the singer's jewelry brand company XIXI, where Mariah is the genius behind the company's social media platforms.
Mariah does not take their bond for granted and is forever grateful that Bailon includes her in decision-making, makes her feel like family, and never once makes her feel left out.
Please fill in your e-mail so we can share with you our top stories!