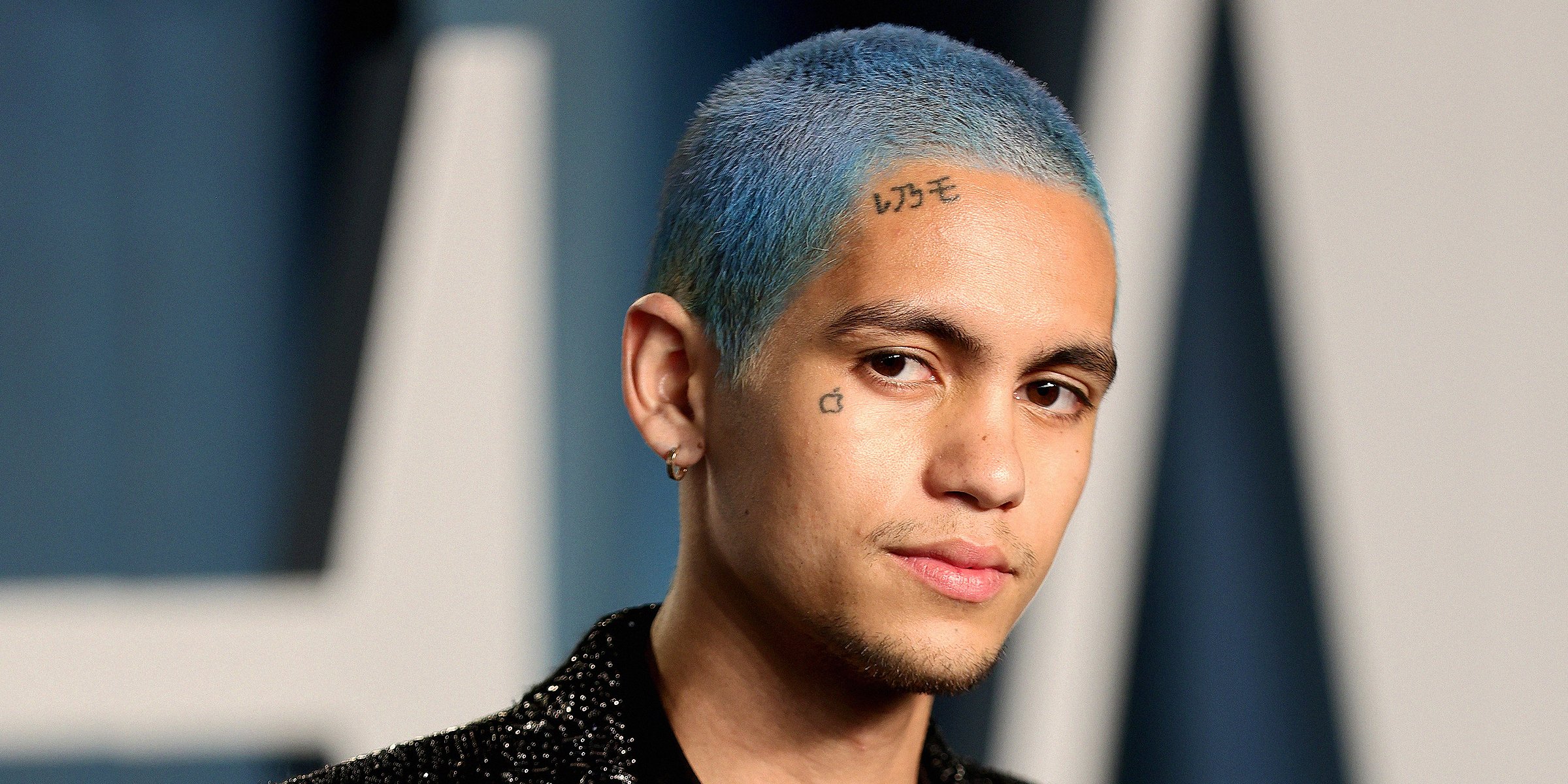 Getty Images
The Meaning of Dominic Fike's Apple Tattoo on His Face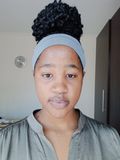 Dominic Fike is an actor and musician paving his way through the entertainment industry, but not without an air of mystery around how the artist carries himself and makes his presence known.
Dominic Fike garnered fame for his role as "Elliot" in the HBO hit series "Euphoria," alongside stars such as Zendaya and Hunter Schafer. One of the most notable details of his character was the apple tattoo under his eye.
As it turns out, the apple tattoo wasn't just part of his costume, but it bears significance to the artist. Fike sports eight tattoos known to the public, including the apple tattoo. What do they all mean?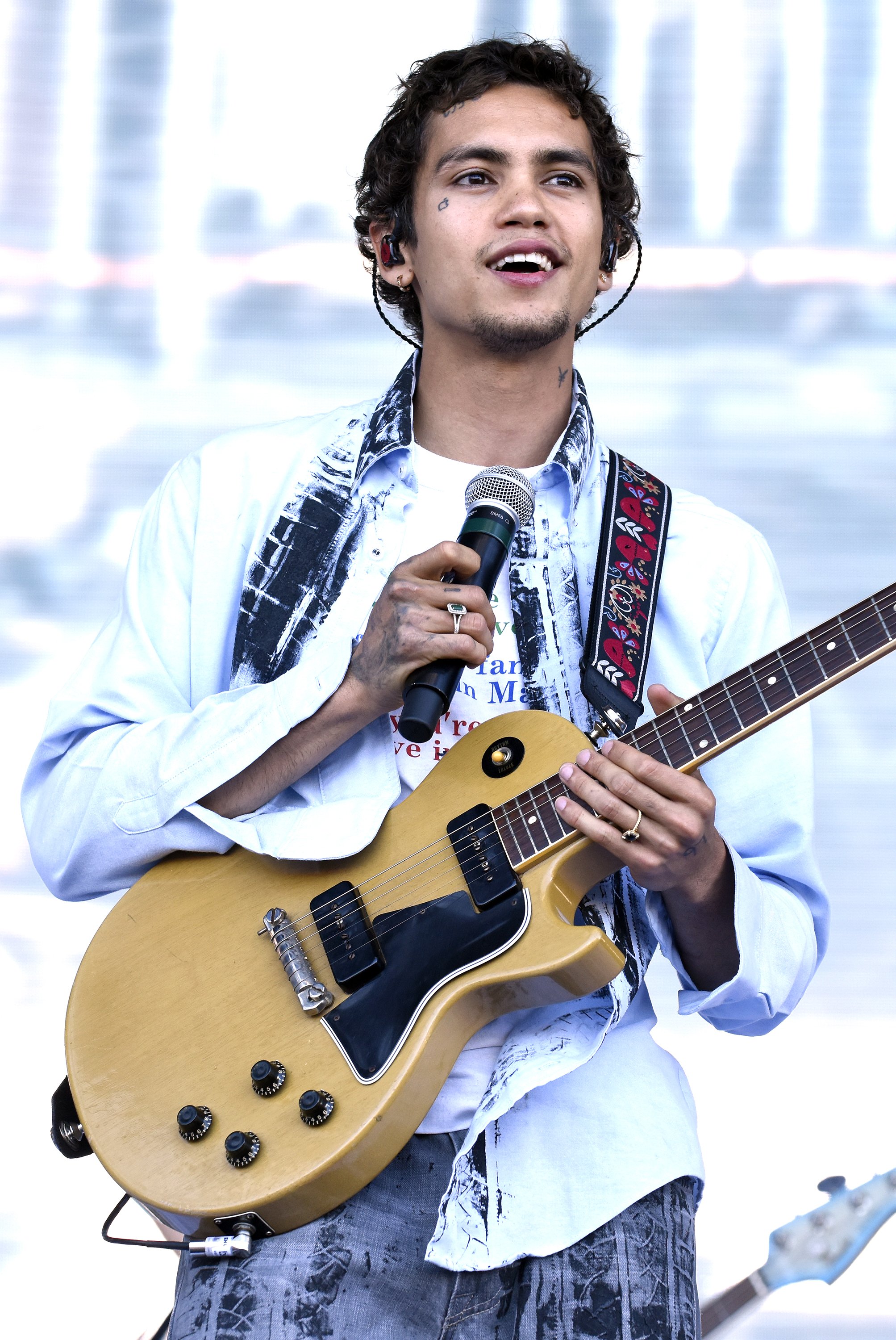 Dominic Fike performing at the 2022 Outside Lands Music and Arts Festival in San Francisco | Source: Getty Images
APPLE TATTOO
On his cheekbone, just under the corner of his right eye, Dominic Fike has a simple line apple tattoo that resembles the tech company "Apple's" logo.
In an interview with i-D Vice, Dominic shared the meaning of fruit etched on his face. He expressed that it was a tribute to his younger sister Apple, and it served as a reminder of what the artist felt he was working for.
Dominic also pointed out that Apple sent him one of their latest iPhone devices to indicate they knew about his tattoo. His brother, Alex, was surprised by this, saying:
"What!? We used to dream about iPhones because we were so poor."
From Alex's response, it seems their childhood wasn't all too kind. In the Instagram post above, Dominic's apple tattoo is visible as he poses for a black and white picture, wearing a white "Calvin Klein" hoodie, dyed blonde hair, and earrings.
When he and his brother Alex were interviewed, they shared the story of the day Dominic decided he would get the tattoo. The actor shared:
"It was so random. Not thought out at all. Same day, I was like, 'I'm going to get this.'"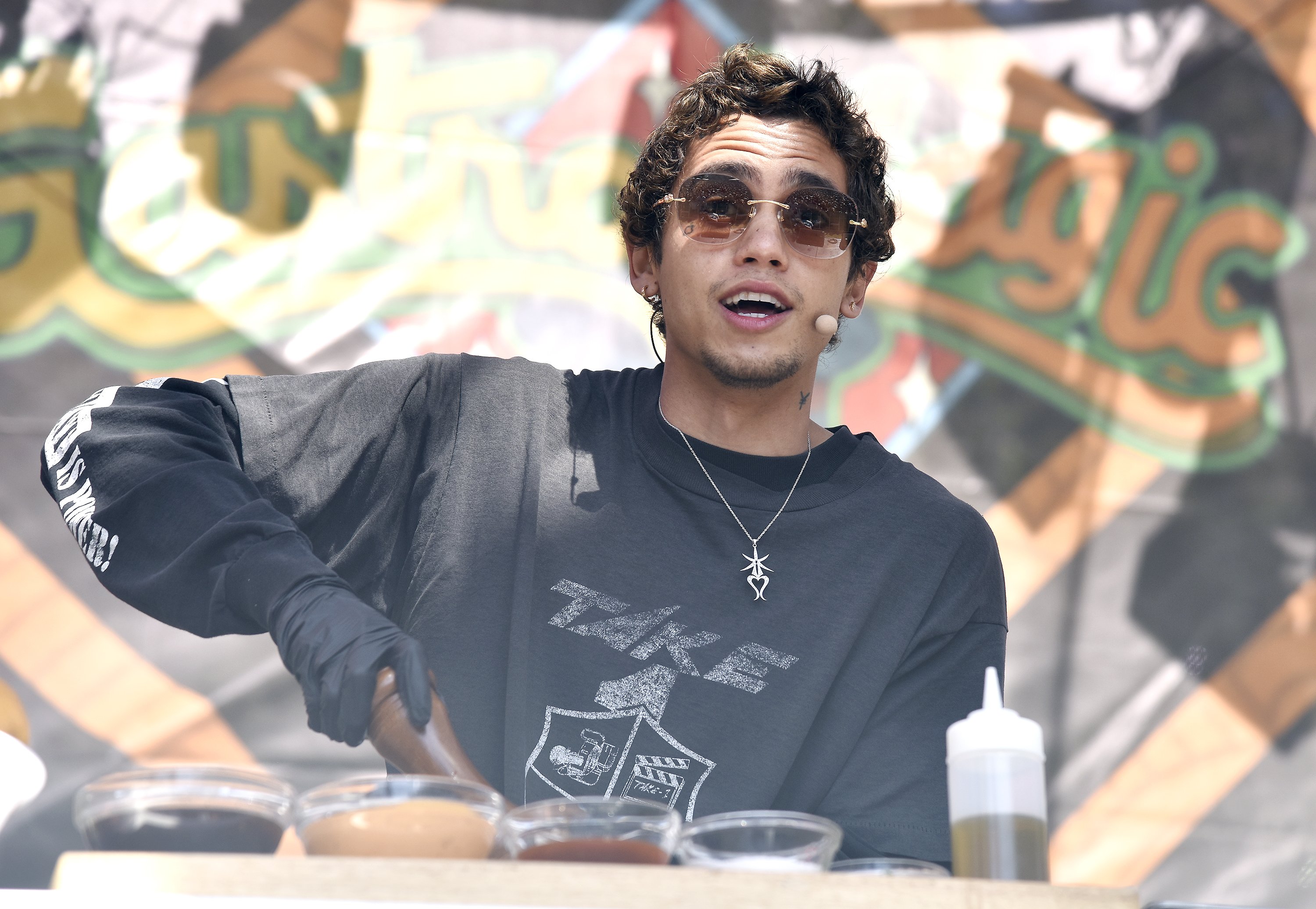 Dominic Fike at a culinary demonstration during the 2022 Outside Lands Music and Arts Festival in San Francisco | Source: Getty Images
His brother interjected, saying:
"I said it first! I said I was going to get it first and then he went, 'Oh yeah dude?' I was so glad I wasn't the one to do it. But it looks good"
YEN AND YUAN TATTOO
Fike has never revealed the story behind his Yen and Yuan tattoo on the left side of his neck, which is about the size of a small coin. According to Pop Sugar, the piece symbolizes the Japanese and Chinese currencies when written in Latin script.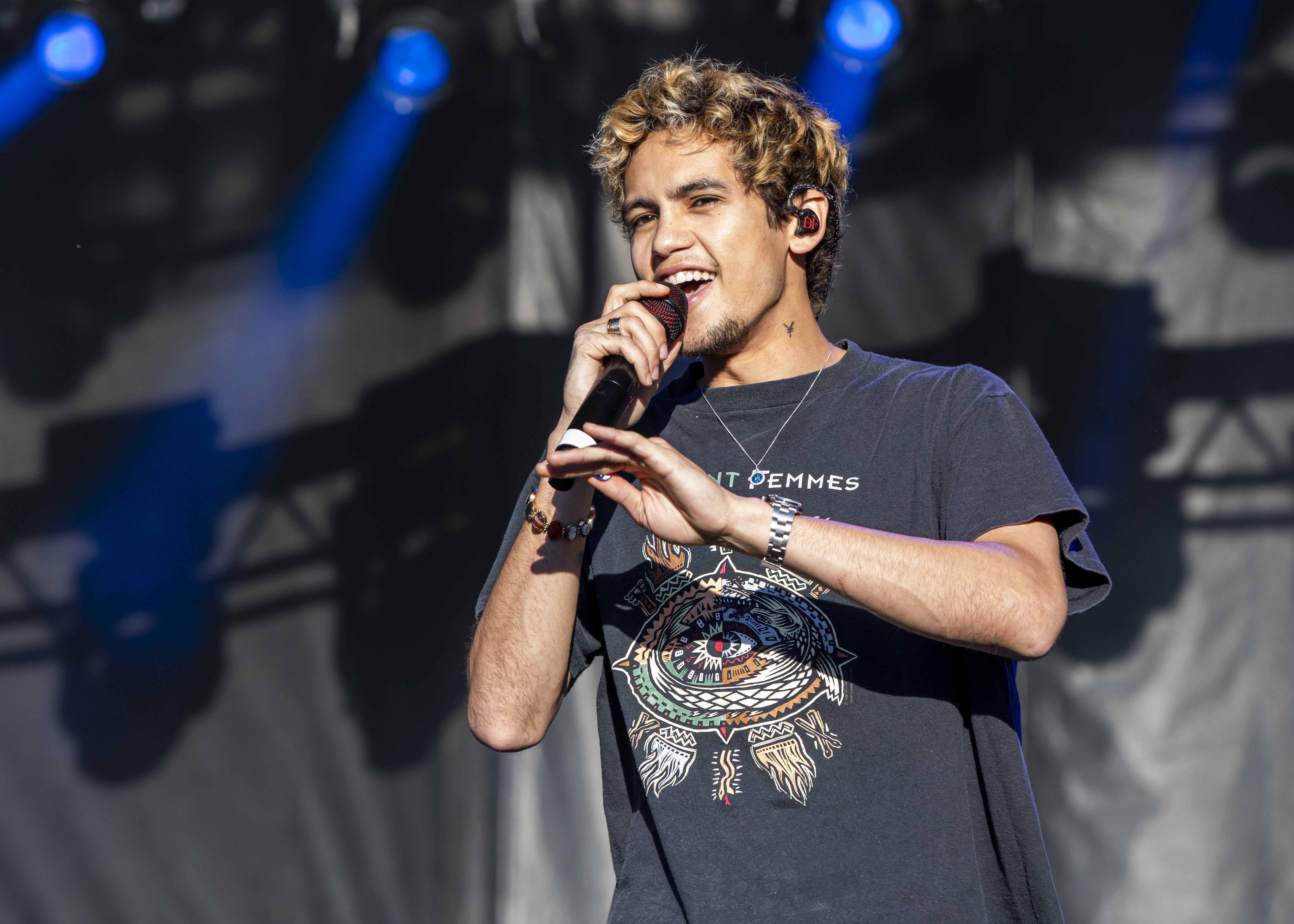 Dominic Fike performing at Day 1 of the "Shaky Knees Festival" at Atlanta Central Park | Source: Getty Images
LBE TATTOO
On the upper right corner of his forehead, Dominic has embroidered the initials "L.B.E." As reported by Complex, Dominic had an older brother named Sean, with whom he hung out at a place called "The Backhouse." It was Fike's friend Stefan's home, where underage partying occurred.
During those parties, there would be impromptu freestyle rap battles, and he decided to join one day. It became a frequent activity among the Backhouse mates. Fike recalled:
"They were all really young, too, and they were all allowed to drink. [Stefan] would always have all these people over, all these kids I knew, they freestyled a lot. And then I jumped in, and we were all freestyling."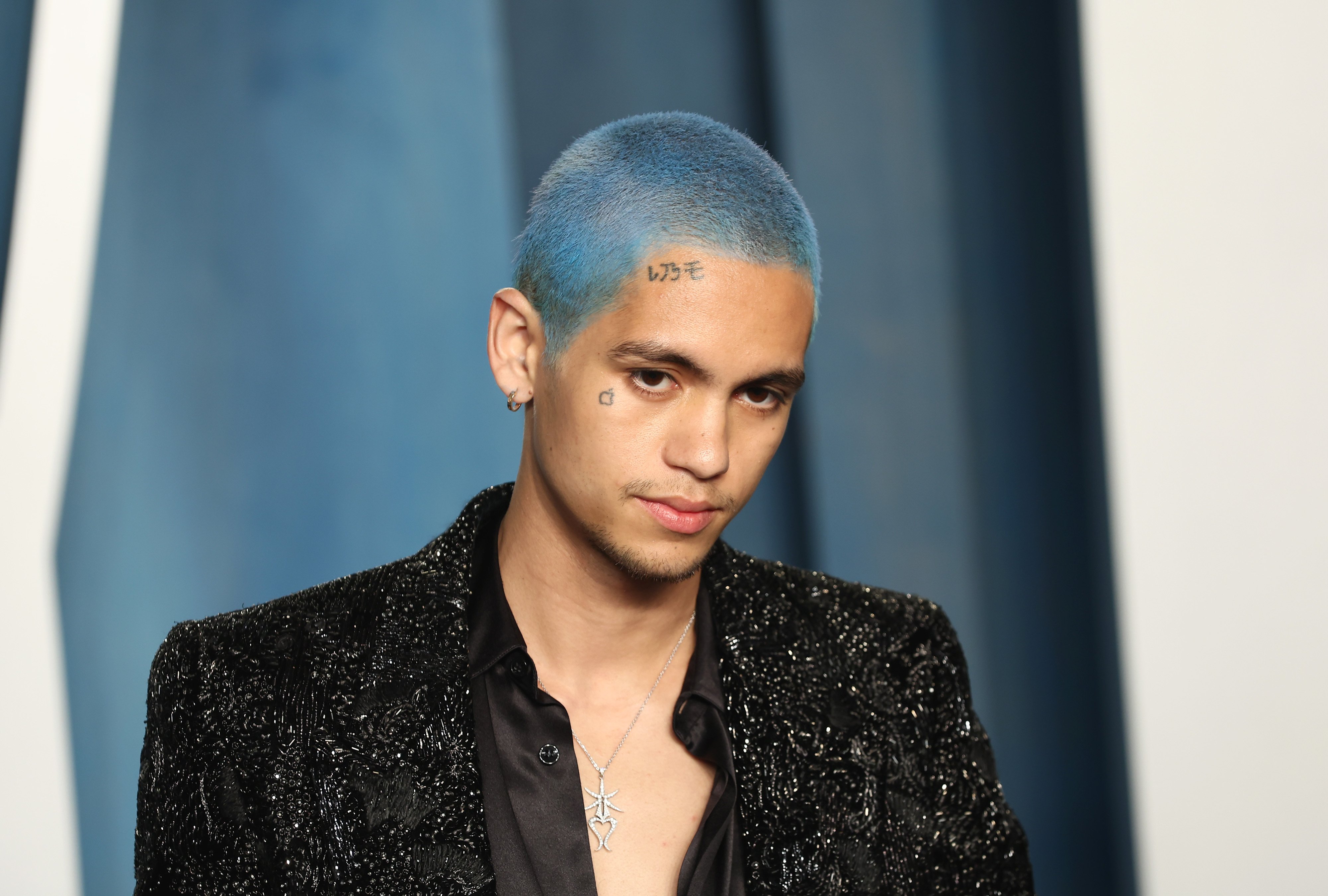 Dominic Fike attending the 2022 Vanity Fair Oscars Party in Beverly Hills | Source: Getty Images
Through the connections that he made in his Backhouse days and the fanbase they amassed in those parties, Dominic formed the group "Lame Boys Entertainment," the initials of which he has tattooed.
DEER TATTOO
Dominic has a black and white tattoo of a deer on his inner left forearm. It is simple and cartoon-like and about the size of a playing card. The significance of this particular piece remains unknown.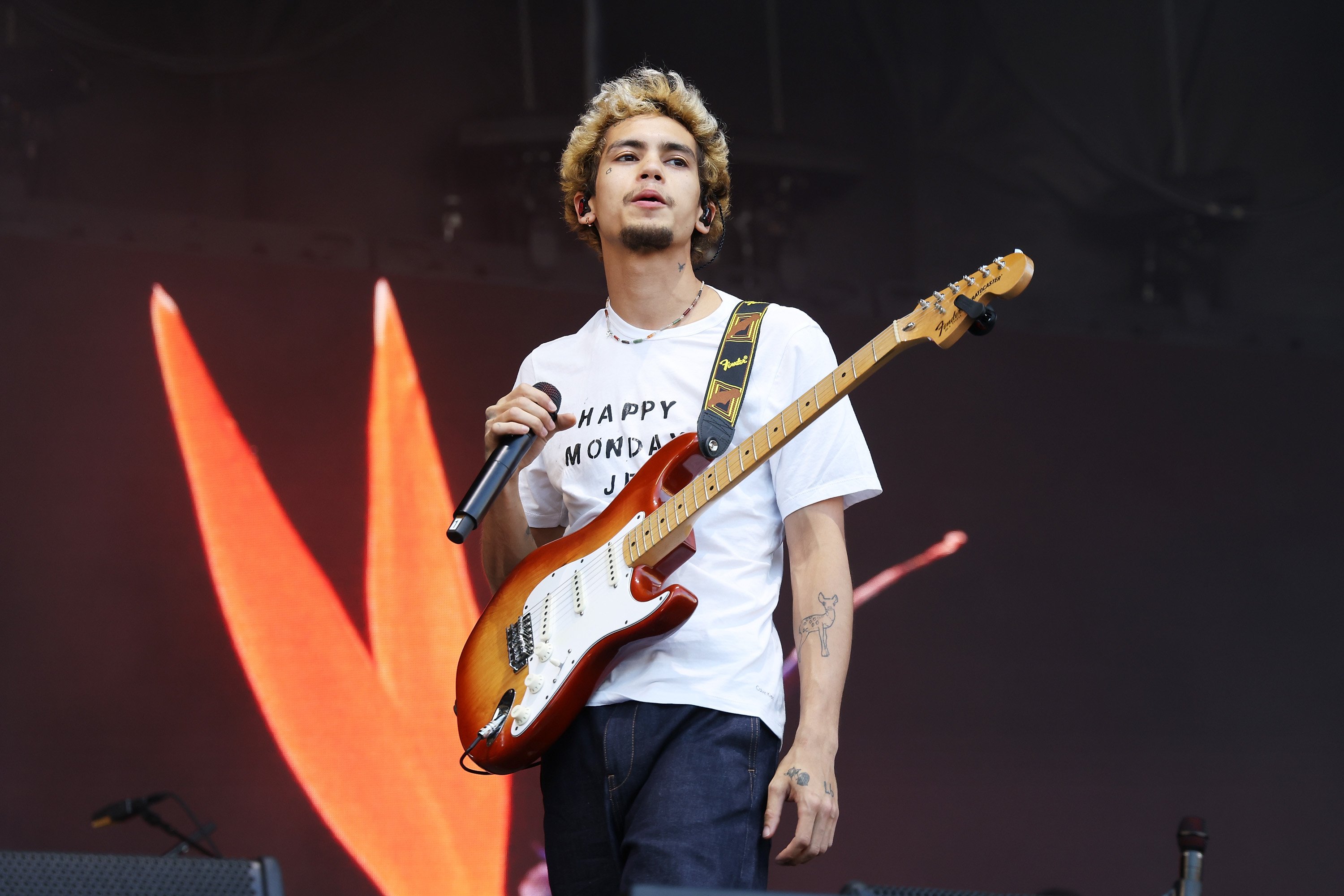 Dominic Fike performing at the 2021 Governor's Ball Music Festival in New York City | Source: Getty Images
BUTTERFLY TATTOO
On the back of his left hand, Dominic has a black and white tattoo of a butterfly landing on a bird cage. It's about the size of a guitar pick and rests between his thumb and index finger.
JOHN FRUSCIANTE TATTOO
On the back of his right hand, Fike has a portrait of John Frusciante, a guitarist for the rock band "Red Hot Chilli Peppers," which he became a huge fan of as a kid.
Although Fike also loved artists such as singer and songwriter Jack Johnson - not the boxer Jack Johnson - and the rock band "Blink-182, he favored music by the "Red Hot Chilli Peppers" to the point where he embroidered Frusciante on his body.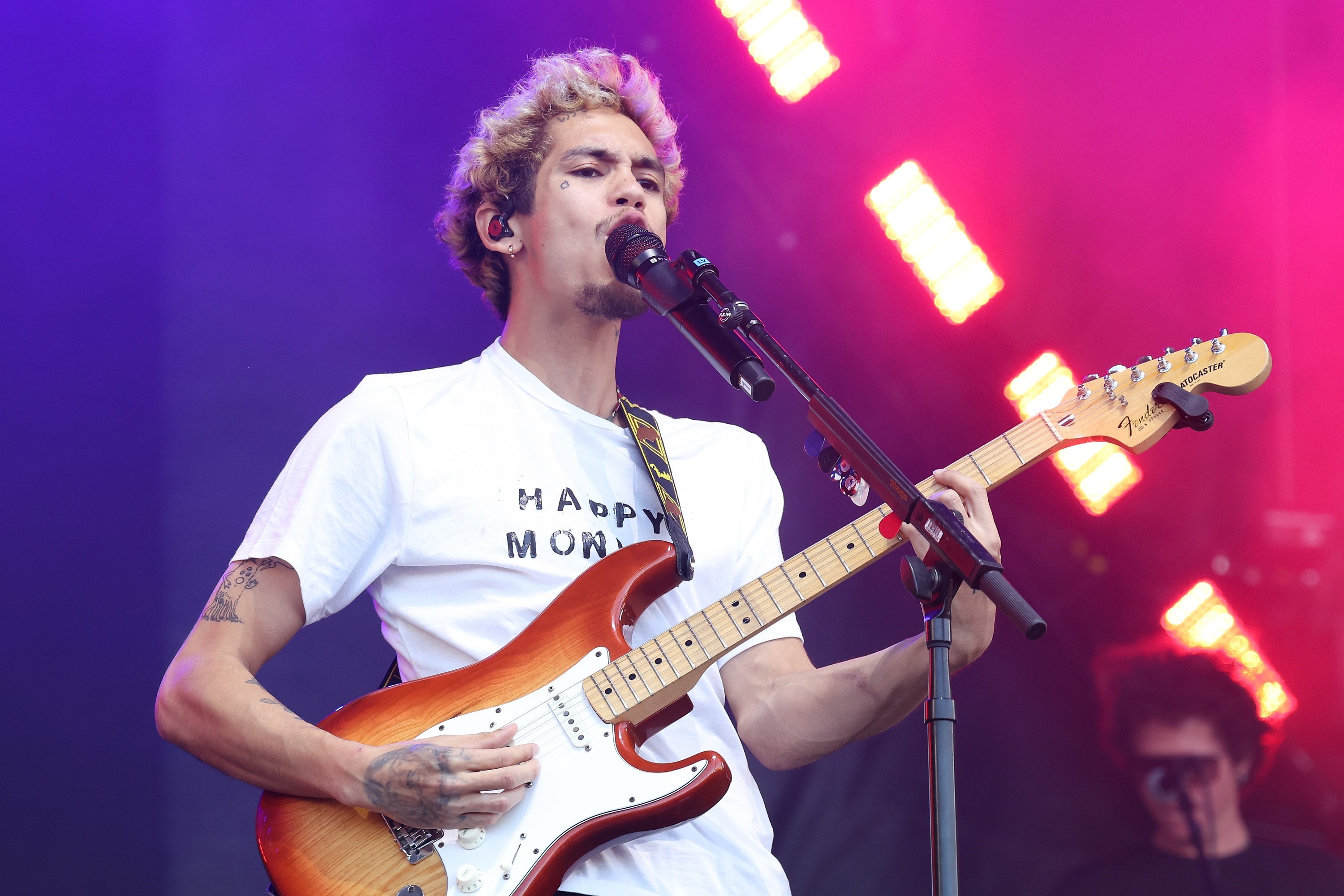 Dominic Fike performing at the 2021 Governor's Ball Music Festival in New York City | Source: Getty Images
Fike picked up a guitar at ten and began learning how to play. As Frusciante was the guitarist for the "Red Hot Chilli Peppers" music, Fike inspired him to learn how to play their riffs. As an indication of appreciation for the artist, he tattooed his face on his hand.
CARTOON TATTOO
Fike sports a detailed tattoo of a cartoon character on his inner right forearm. The actor hasn't revealed what this piece means to him. However, Pop Sugar suggests that it may be reminiscent of the 1990s tattoo trends, where colorful tattoos of cartoons were sported. Fike's cartoon character is black and white with shades of grey.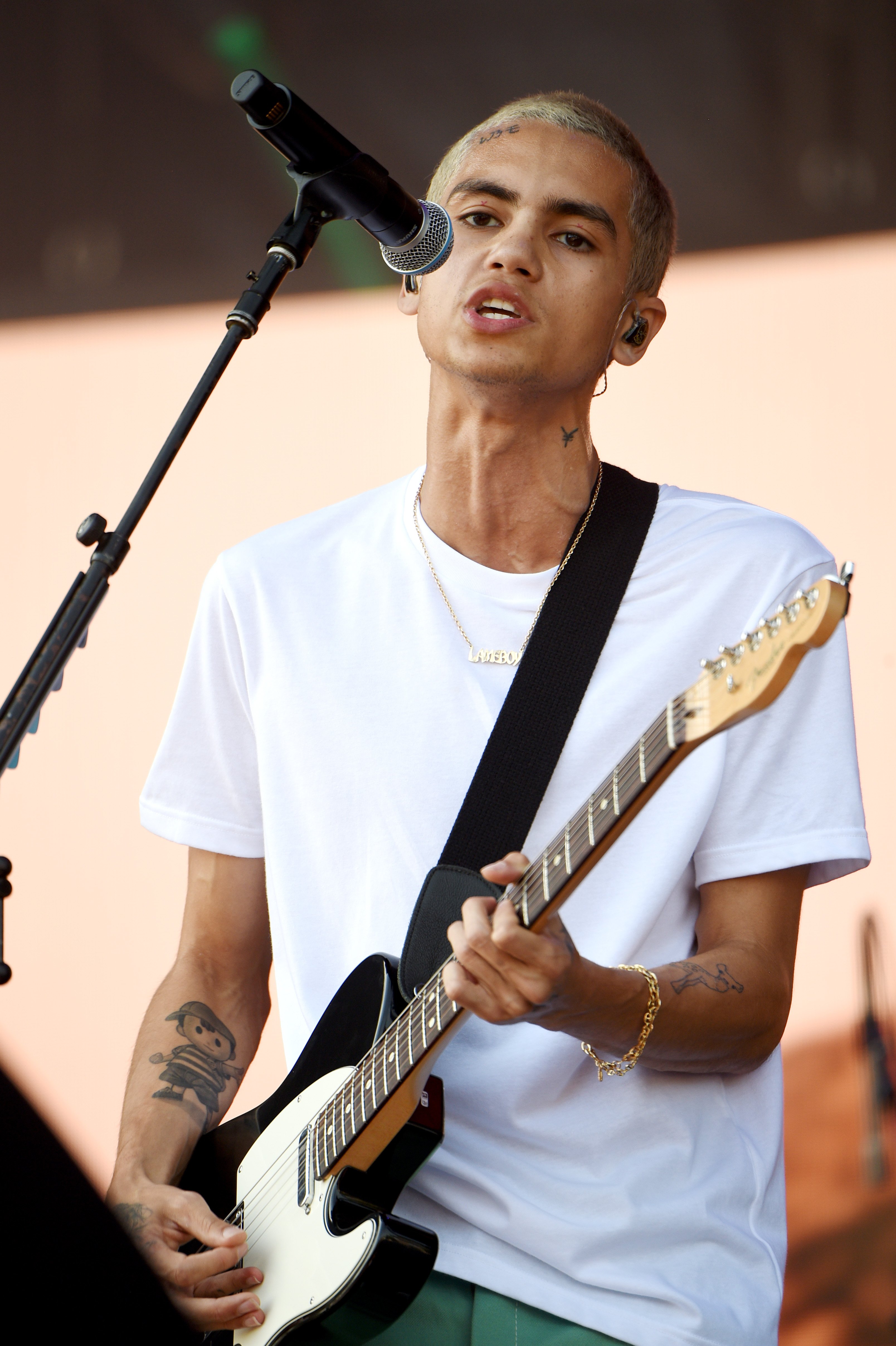 Dominic Fike performing onstage on Day 1 of Made in America in Philadelphia | Source: Getty Images
Some of Dominic's fans have contemplated the origins of his cartoon tattoo. In 2019, a Redditor suggested that the character depicted may be Ness from a Nintendo game called "Earthbound."
Others commented, wondering if there was something personal to the tattoo or if the actor simply enjoyed "Earthbound" that much.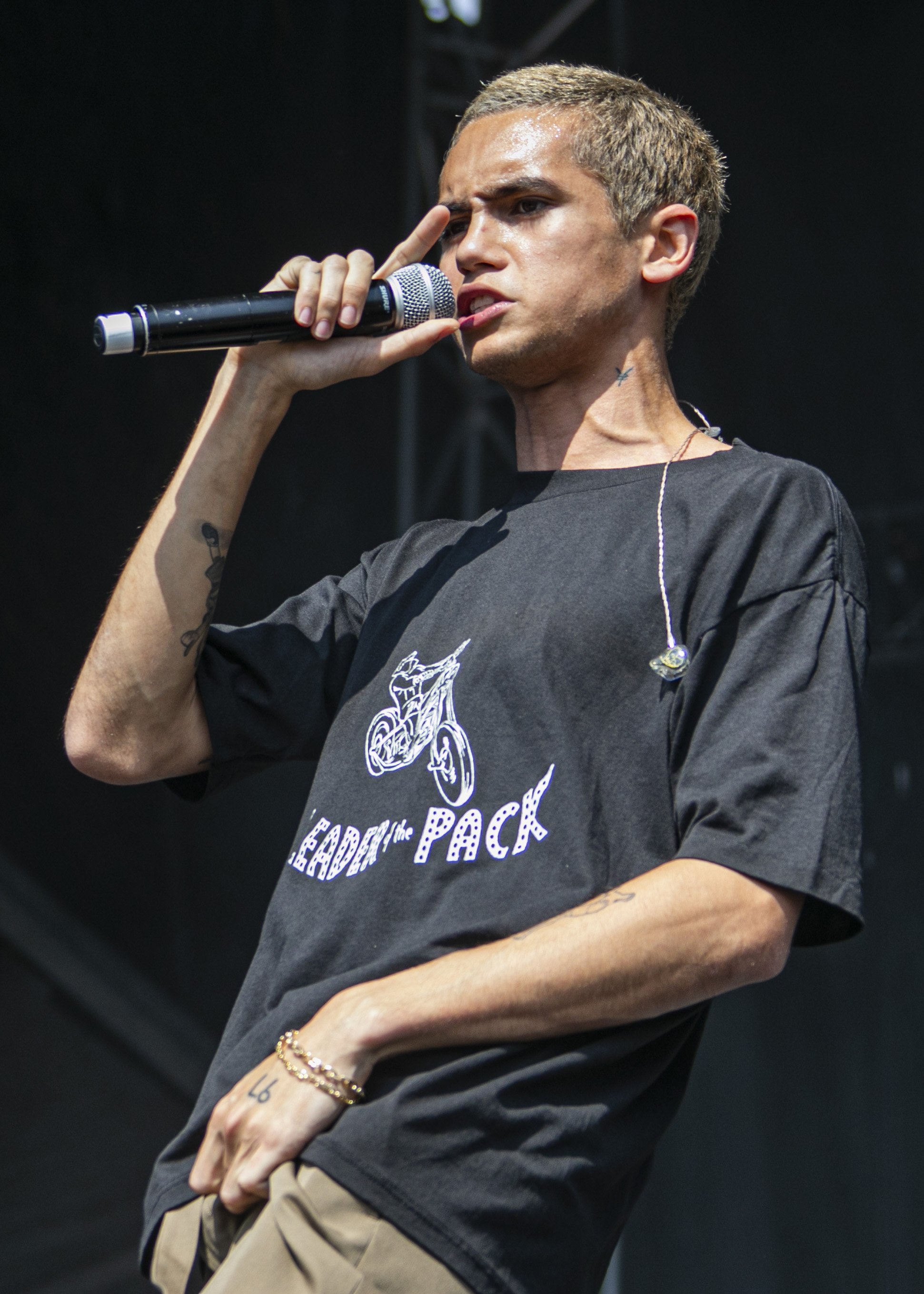 Dominic Fike performing on Day 2 of Music Midtown in Atlanta | Source: Getty Images
97 TATTOO
Fike has the number "97" etched on the back of his left hand. However, like some of his other tattoos, the story and meaning behind this piece have not been publicly disclosed.
Rumors around Fike's dating life also gained momentum earlier this year when he was sited holding hands with one of his co-stars Hunter Schafer. The couple finally put the rumors to rest and confirmed their romantic relationship when they shared an Instagram snap of themselves kissing while enjoying their time together at a restaurant.
Please fill in your e-mail so we can share with you our top stories!