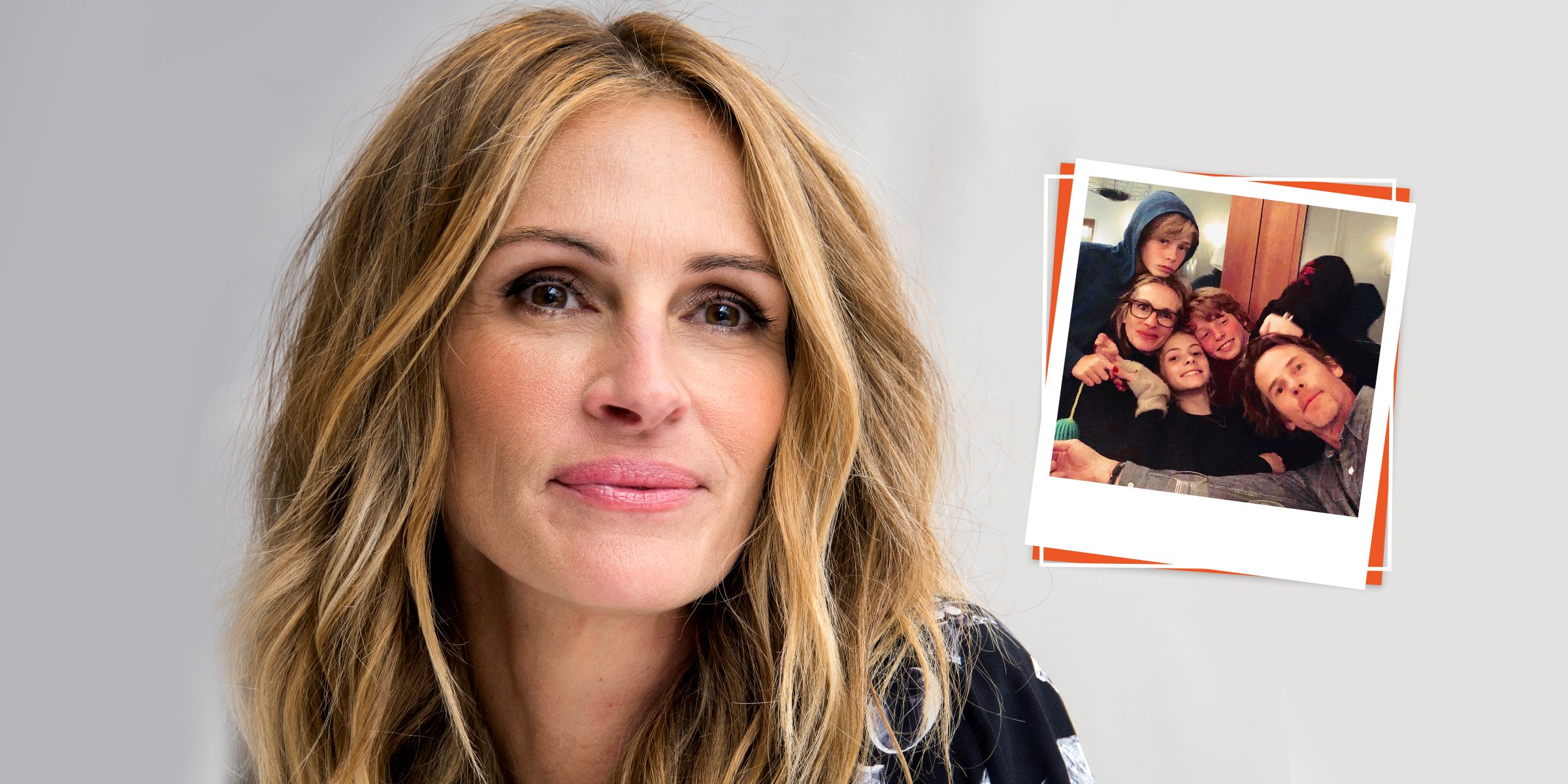 Getty images - Instagram/modermoder
Julia Roberts Chose Family over Fame after Birth of Her Kids – They Don't Fully Grasp That She's Famous

Despite a prolific Hollywood career, "America's Sweethearts" actress Julia Roberts put her family first. Her kids grew up so shielded from the spotlight that they did not realize their mother was a celebrity.
One of Hollywood's most bankable stars, Julia Roberts is mainly recognized for her leading roles in films ranging from thrillers and action to drama and romantic comedies.
With some of her films ranking among the highest grossing and many more earning over $100 million worldwide, the "Pretty Woman" actress has known nothing but success in her career.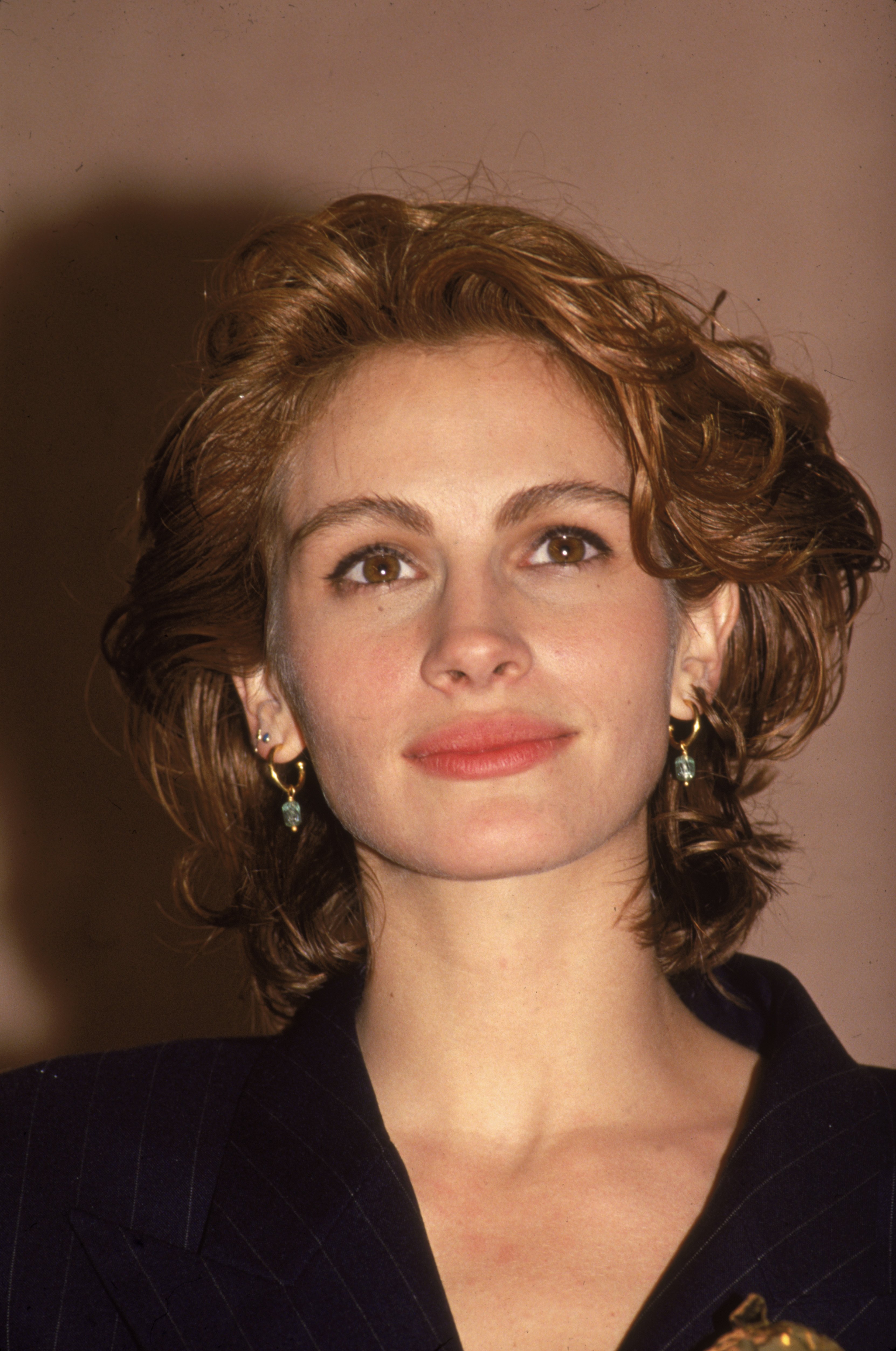 American actress Julia Roberts at the 48th Annual Golden Globe Awards, held at the Beverly Hilton Hotel, Beverly Hills, California, January 19, 1991. | Source: Getty Images
Unfortunately, she wasn't always so lucky in her personal life. Before finally finding love with her husband Danny Moder, "The Runaway Bride" star was involved in high-profile romances with Dylan McDermott, Liam Neeson, Kiefer Sutherland, and Jason Patric.
Amid her romantic rendezvous, she gave marriage a shot and walked down the aisle with her first husband, Lyle Lovett, in 1993. Unfortunately, the union only lasted two years, and the couple parted ways in 1995.
After several failed romances, Roberts finally found love with her current husband, Moder. The actress and the cameraman met on the set of her film "The Mexican" in 2000.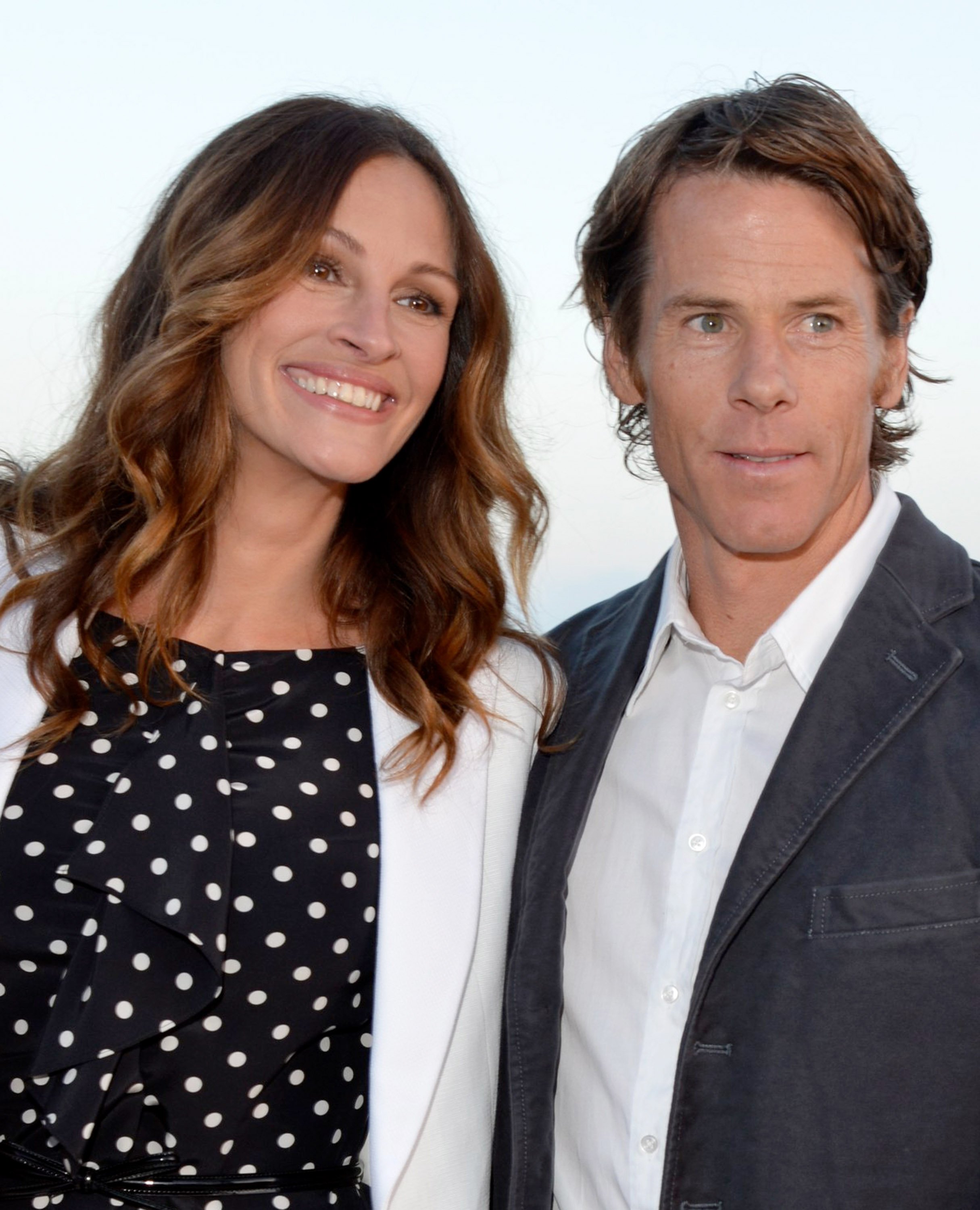 Actress Julia Roberts and Daniel Moder attend Heal The Bay's "Bring Back The Beach" Annual Awards Presentation & Dinner held at The Jonathan Club on May 17, 2012 in Santa Monica, California | Source: Getty Images
Though they remain one of Hollywood's power couples, with a union lasting over two decades, their romance began with a minor scandal. When they met, they were both in serious relationships. Roberts was dating Benjamin Bratt while Moder was married to Vera Steimberg.
A little over a year after they met, Moder divorced his wife and married Roberts. While Roberts denies the rumors, many claimed she was the cause of Moder's failed marriage to Steimberg.
Julia Roberts and Daniel Moder attend CORE Gala: A Gala Dinner to Benefit CORE and 10 Years of Life-Saving Work Across Haiti & Around the World at Wiltern Theatre on January 15, 2020 in Los Angeles, California. | Source: Getty Images
She would say in 2003 that she and Moder sorted their issues separately, which was the only reason they fell in love and built a life together. Regarding her romance with Moder, Roberts disclosed that no earlier relationships ever shook her as much as getting together with Moder did:
"I think that first kind of real 'seismic shift' was meeting Danny, getting married to Danny."
She shared that her life was beautiful in the most incredible, indescribable way because of Moder. The pair tied the knot in 2002 at her ranch in Taos, New Mexico.
Roberts described Moder as her favorite human being and explained that his opinions were a priority to her. Even so, their union was not exactly a walk in the park.
The actress shared that, like other married couples, they had challenges. However, that fades in comparison to the positive aspects of her marriage. She opened up to Gwyneth Paltrow during an episode of the "Goop" podcast, as ET reports:
"He's the best decision I've ever made."
ROBERTS THOUGHTS ON MOTHERHOOD
Following their 2002 wedding, Roberts and Moder welcomed their kids, twins Phinnaeus and Hazel, in November 2004 and another son Henry in 2007.
The actress admitted that motherhood was one of the most significant accomplishments of her life. She is proud of her children and their accomplishments but confesses that parenting is hard work. Even harder, however, is trying to raise her children away from the spotlight.
Being a renowned actress, she cherishes her private life and strives to provide the same for children. All their life, their mother has shielded them from the glamour of the celebrity life she's lived.
To maintain a private life for her family, the actress uprooted her family from Los Angeles and moved them to San Francisco's Presidio Heights neighborhood for a quieter life. A friend of the family revealed:
"She wanted her children, who are growing up fast, to have an experience of a city with different energy and vibe. Her kids are not movie star kids in San Francisco where no one cares who your mom is."
Throughout her motherhood journey, the actress has strived to separate her Julia Robert persona from her as a mom. Over the years, she has done such an excellent job at it that her children grew up unaware she was a celebrity.
They always knew she was someone important but never could tell what she did for a living. Whenever she went out with her kids, she would always be in anonymous outfits, donning baseball hats, sunglasses, and clothes that helped her blend in with the crowds.
Even when fans would approach her for photographs and autographs, she would politely decline and kindly explain her request for privacy. Roberts would prefer more secluded areas even when they would go out for family outings.
Roberts and Moder recalled how during one of their outings in a crowded street in Toronto, a fan said: "That's Julia Roberts." However, the actress and her kids just kept moving along until her son Phinnaeus said:
"Yeah, my mom's Julia Robinson."
"That's what gives you perspective. It could be Robinson. It could be Johnson because it has nothing to do with me." She continued. When her twins and other son were 10 and 7, respectively, Roberts shared their interest in soccer, saying, as Extra TV reports:
"I've been a soccer mom for a while, but it's soccer basketball aerial yoga."
Whenever she would land demanding roles, Roberts would only accept them based on the flexibility of her children's schedules. And when that didn't work, she would bring her kids to movie locations.
She disclosed that she turned down some intense roles and would only pick such parts up again after her children were safely off to college.
Roberts figured she would keep them shielded until they were older, and by then, they would have far more important things to do besides worry about what their parents did for a living.
In the current day of parenting, it is easy to see a child grow up through their parent's social media. However, Roberts has also steered clear of posting things that are too personal, which has worked to her advantage. She disclosed that in 2013, she successfully took her entire brood to Disneyland without generating headlines.
While she worries about raising her children right, Roberts admits that she and her husband are lucky for the chance to give their children a harmonious life.
Even after so long, and three kids later, Roberts and her husband still dote on each other, evident from Moder's Instagram, where he posted a photo of the family and referred to Roberts as "pretty mama."
Please fill in your e-mail so we can share with you our top stories!