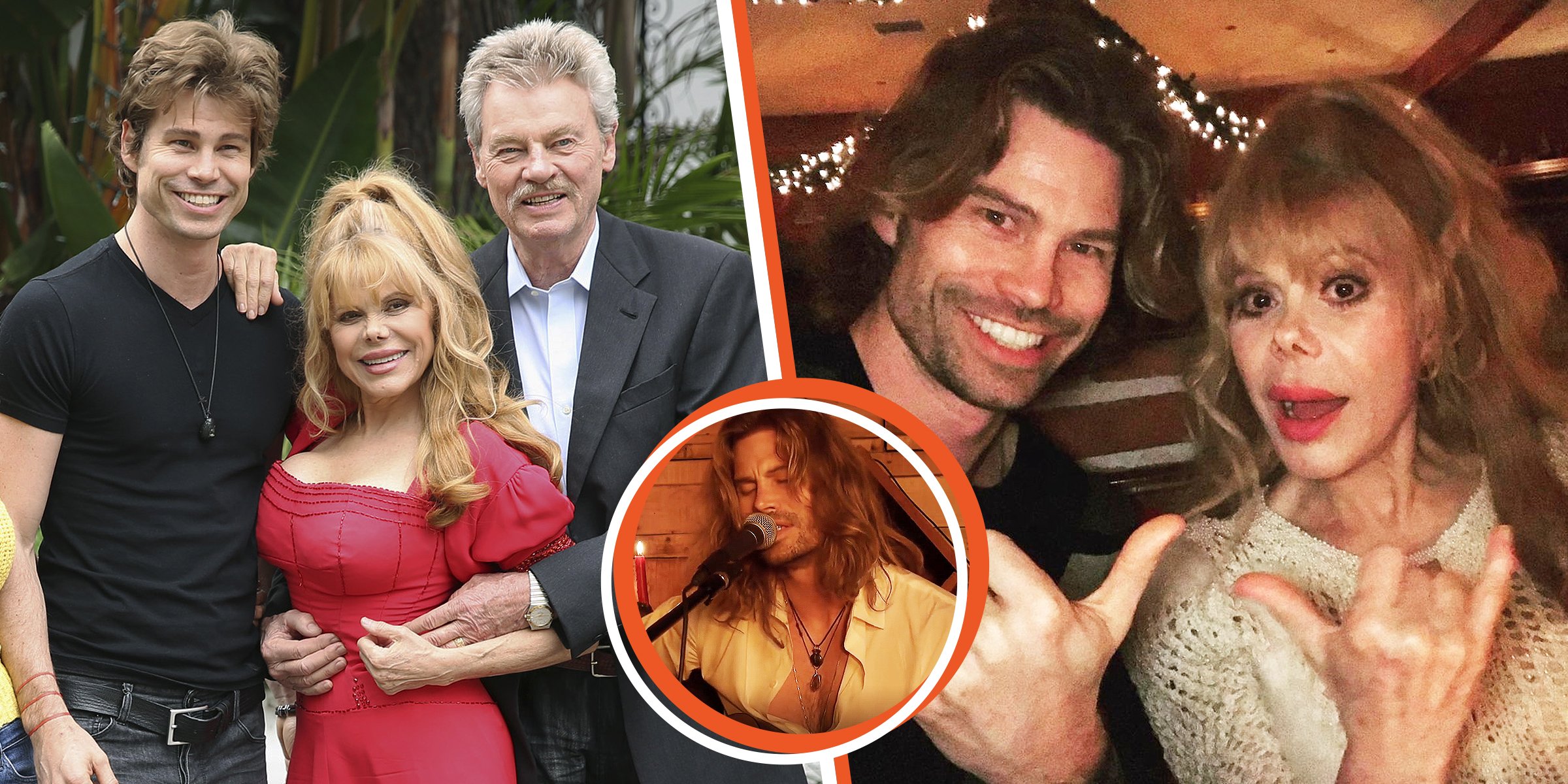 Getty Images - Instagram.com/telendril
Charo's Handsome Son Calls Singer 'The Best' & 'Fierce' Mom Yet Was 'Not Cool' in High School Because of Her

Charo has accomplished a lot in her career, but motherhood will always be one of her greatest accomplishments. The actress has only one child, who has only amazing things to say about his mother. Inside their relationship.
Spanish-American Actress, Singer, Comedian, and Guitarist Charo is undoubtedly one of the most inspiring women in show business. She has a stellar career in entertainment and has managed to balance it with her life as a family woman.
Amongst her numerous titles is one she cherishes now more than ever — mother. The singer is a doting mother to her only son, Shel Rasten, whom she shares with her late longtime husband, Kjell Rasten.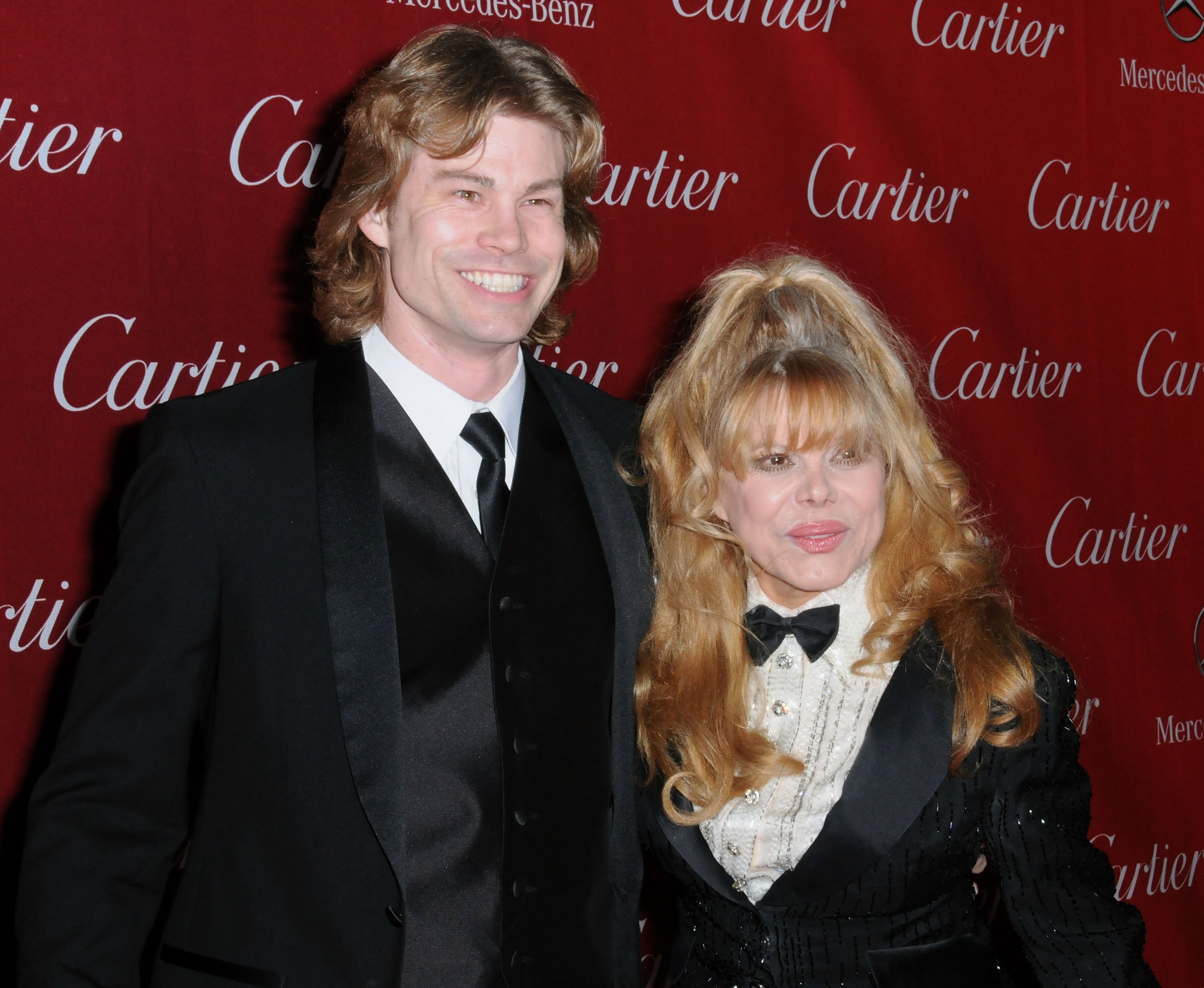 Charo and her son, actor Shel Rasten arrive at the 24th Annual Palm Springs International Film Festival Awards Gala at Palm Springs Convention Center on January 5, 2013, in Palm Springs, California. | Source: Getty Images
Like his talented mother, Shel is well known for his good looks. However, he has also inherited Charo's performer talent. The star follows in his mother's footsteps by acting, singing, and playing the guitar.
Over the years, Shel has appeared in productions such as "Anger Management," "Parks and Recreation," "CSI: Miami," "Workaholics," "Celebrity Wife Swap," and "Baskets," amongst others.
Meanwhile, the musician also has some song credits to his name. In 2015, Shel released his album "Happy Tuesday," which was still streaming on iTunes in 2017.
Since his album release, the singer has dropped other soothing music such as "A Shadow In the Dark," "Maybe I'm lost," "The Man You Made Me," "I'm Gonna Live My Life," and many others. Here are more details about Shel Rasten, including his bond with his celebrity mother.
Charo also revealed that immediately she learned her husband had put a bullet in his head, she had a bullet in her heart.
SHEL'S RELATIONSHIP WITH HIS MOM, CHARO
Charo and her talented son share a fantastic relationship, which is not surprising, seeing as the latter is an only child.
Time and again, Shel has been candid about how close he and the actress are and how much of an amazing mother she is. He did so again during an interview with Oprah Winfrey Network. According to the comedian's son:
"She's the best mom I can imagine. She's my mom. She's what she is. She is honest and fierce and very protective and supportive to an incredible extent. I couldn't imagine being more fortunate than having this mother."
Although Shel had terrific things to say about his mother, he also revealed that she could be embarrassing sometimes. The actor recalled an awkward moment on his first day of high school.
According to Shel, Charo dropped him off at school, and before she left, the actress made quite a funny and embarrassing exclamation. Shel jokingly made it known that, as a result, he was not cool for the next five to six years.
Nevertheless, the singer has nothing but love for his mother. He supports her as much as she supports him.
Shel proved this when he shared a post on social media, showing pride in Charo for her stint in Season 24 of "Dancing With The Stars." The talented man could not be prouder of being his mother's son.
Indeed, Shel and Charo's relationship is nothing short of beautiful. The pair seem to be constantly in each other's lives, which is worthy of emulation.
Over the years, netizens have been privileged to witness the close bond the mother and son share. In one of the May 2021 clips shared on Shel's Instagram page, Charo could be seen joyfully trimming her son's hair.
The video garnered over seven thousand views, and fans could not get over how lovable the mother and son looked.
In another post, Charo shared a clip of her and Shel during the holidays, singing traditional Spanish Villancicos. While at it, Charo played the guitar while Shel held onto a tambourine with joy.
Other videos plastered on Instagram have seen Shel and Charo do fun activities like go shopping, do Pilates, and give interviews.
Overall, it is safe to say that the mother and child enjoy spending time together. They have shared pictures of themselves on special holidays like Christmas, Thanksgiving, and even Father's Day.On the 2022 Father's Day celebration, Charo took to Instagram to commemorate the occasion.
She shared a video of her and Shel holding a wine glass while the former told her son the importance of being a good father, just like her late husband. The post garnered over forty thousand views, with many fans trooping to the comments section to share their thoughts. To accompany the beautiful video, Charo added the caption:
"Hola Amigos, Happy Father's Day! I love you all, Besos."
SHEL BECAME HIS MOM'S GREATEST SUPPORT AFTER HIS FATHER'S DEATH
Like many people, Charo has been through many difficult experiences, one of which is the death of her longtime husband, Kjell Rasten. The latter passed away on February 18, 2019, in one of the most unfortunate ways.
During an interview, the comedian recalled how she walked into their Beverly Hills home, only to find Kjell's unconscious body after he had shot himself. According to Charo, her husband still had a pulse when she found him but sadly, he died five hours later in surgery.
Following his demise, the singer would reveal that Kjell suffered from a rare and horrible skin disease that made him very depressed. Unfortunately, the depression got to him, and he could not bare it anymore, eventually taking his life.
Charo also revealed that immediately she learned her husband had put a bullet in his head, she had a bullet in her heart. It was a tough time for Charo, but thankfully, she had her only son, who was her greatest support system.
Shel's support and the fond memories of her late husband helped the singer cope with the grief. About two months later, Charo and Shel would preserve Kjell's memory by planting a tree in his honor.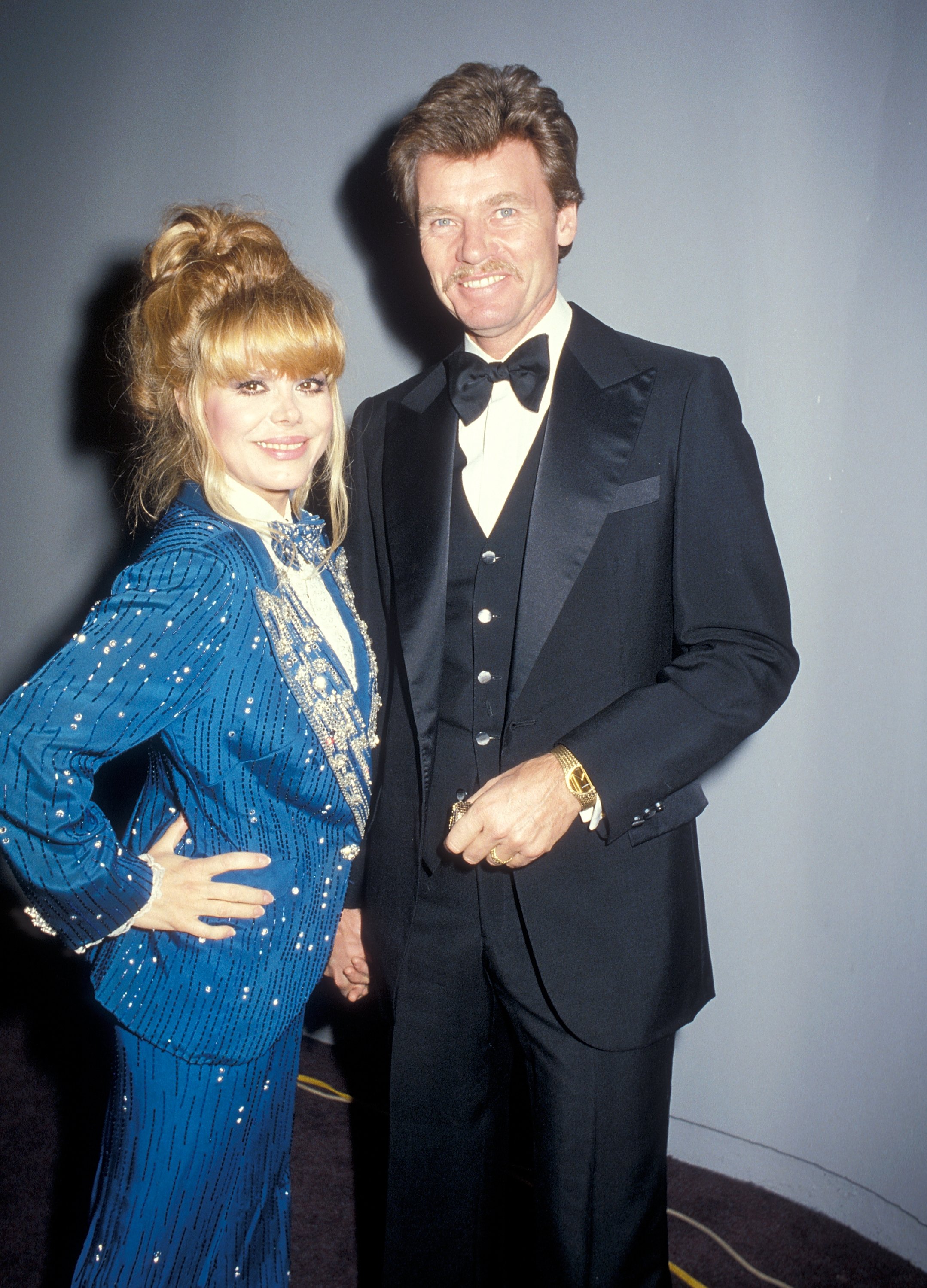 Charo and husband Kjell Rasten attend the Plumstead Theatre Society Presents "Henry FondaA Celebration of Life" Tribute Gala on February 10, 1985, at Henry Fonda Theatre in Hollywood, California. | Source: Getty Images
After the unforgettable act was concluded, Charo took to Instagram with a video of her and her son standing in front of the tree. The actress explained that planting the tree had overwhelmed her heart with peace and love. The caption said:
"He will always be with us and will be forever loved,"
It has been more than two years since Kjell passed, and the mother and son seem to be doing well. Although Kjell will always be missed, his memories continue to live on in the hearts of his loved ones.
Please fill in your e-mail so we can share with you our top stories!