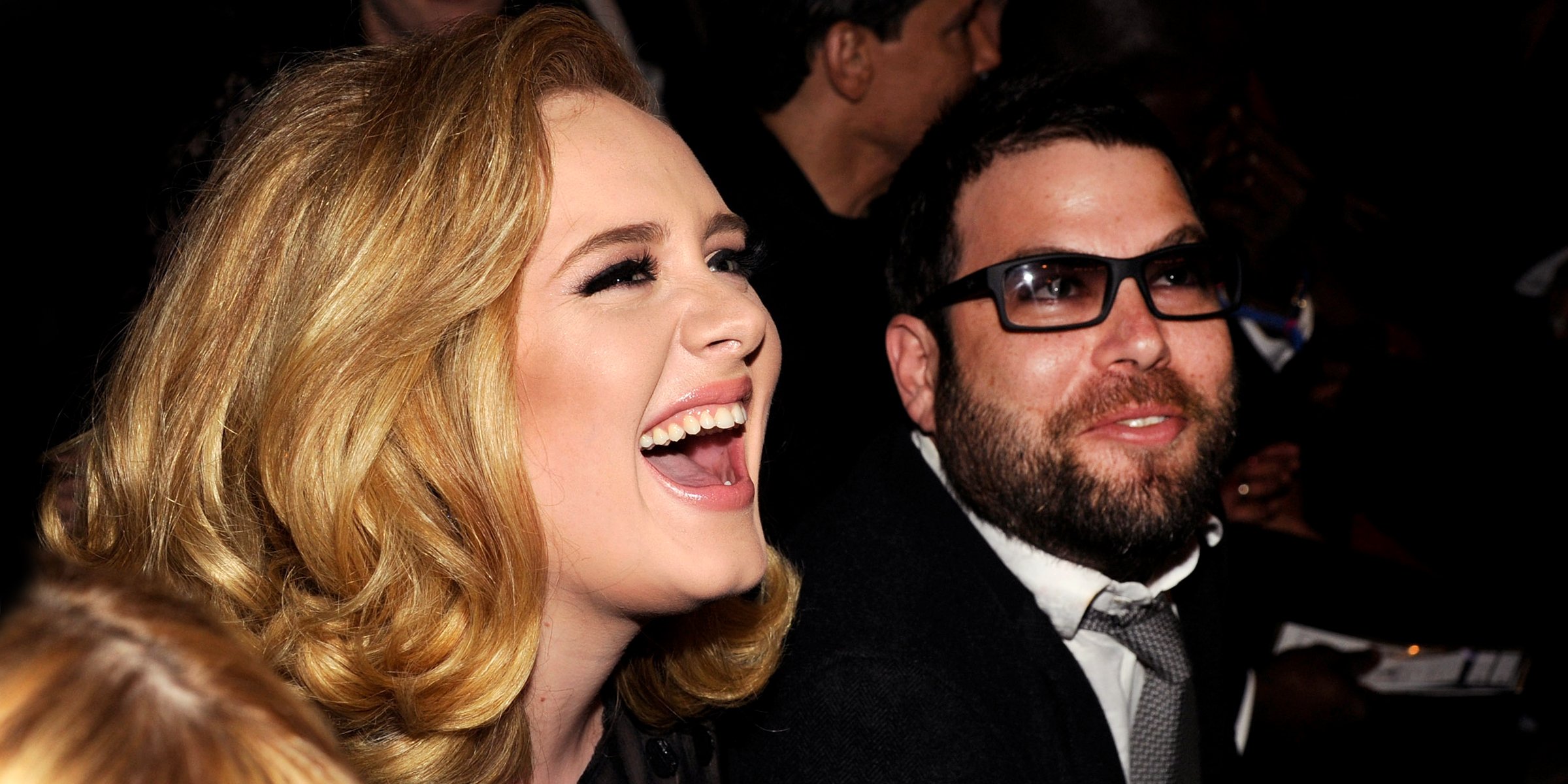 Getty Images
Facts about Angelo Adkins - Adele's Son's Voice Can Be Heard in One of Her Songs

Over the years, award-winning singer Adele has shared her story through her songs, but there is a part she prefers to keep private—her son, Angelo Adkins, whose voice is featured in one of her songs. Here are facts about him.
Maintaining a low profile while fans crave to know about their favorite celebrity might be challenging but never impossible for someone like Adele.
The "Someone Like You" singer is mom to Angelo Adkins. Adkin's dad is Simon Konecki, co-founder of a bottled water company in the UK. His parents dated for about a year before welcoming him—their only son.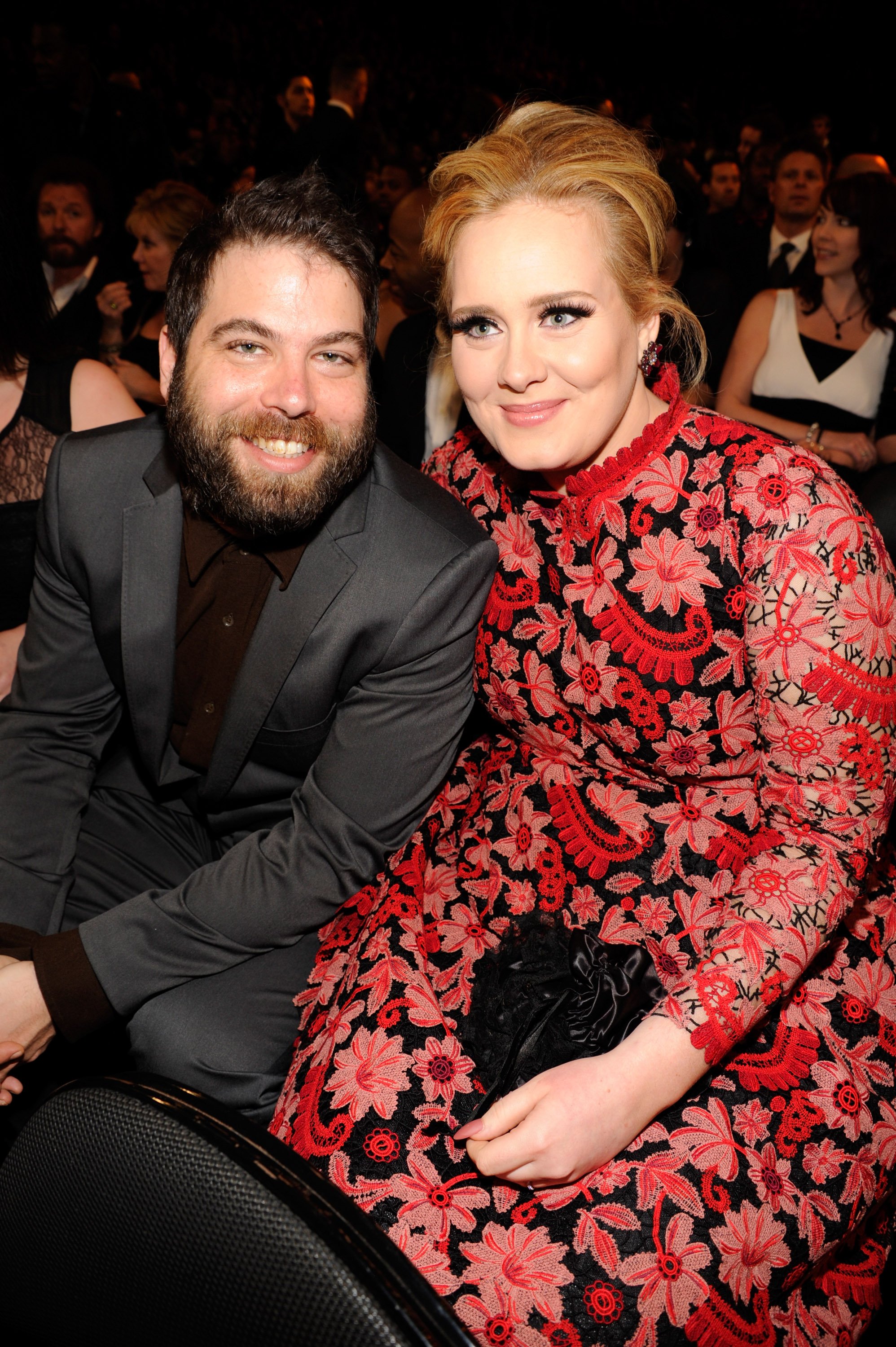 Adele and Simon Konecki during the 55th Annual GRAMMY Awards at STAPLES Center on February 10, 2013, in Los Angeles, California. | Source: Getty Images
While the world was aware of Adele's romance with Konecki since its inception, fans did not know that she had become a mother at the time. The following year, during a speech on stage at the Golden Globes Awards, the singer shared the news following a tribute to her mini-me.
Expectedly for someone who chose to keep her son's birth announcement private, Adele has also refused to share images of her child. However, after her divorce from Adkins's father, she recently spilled a few secrets about how their son is coping with the change.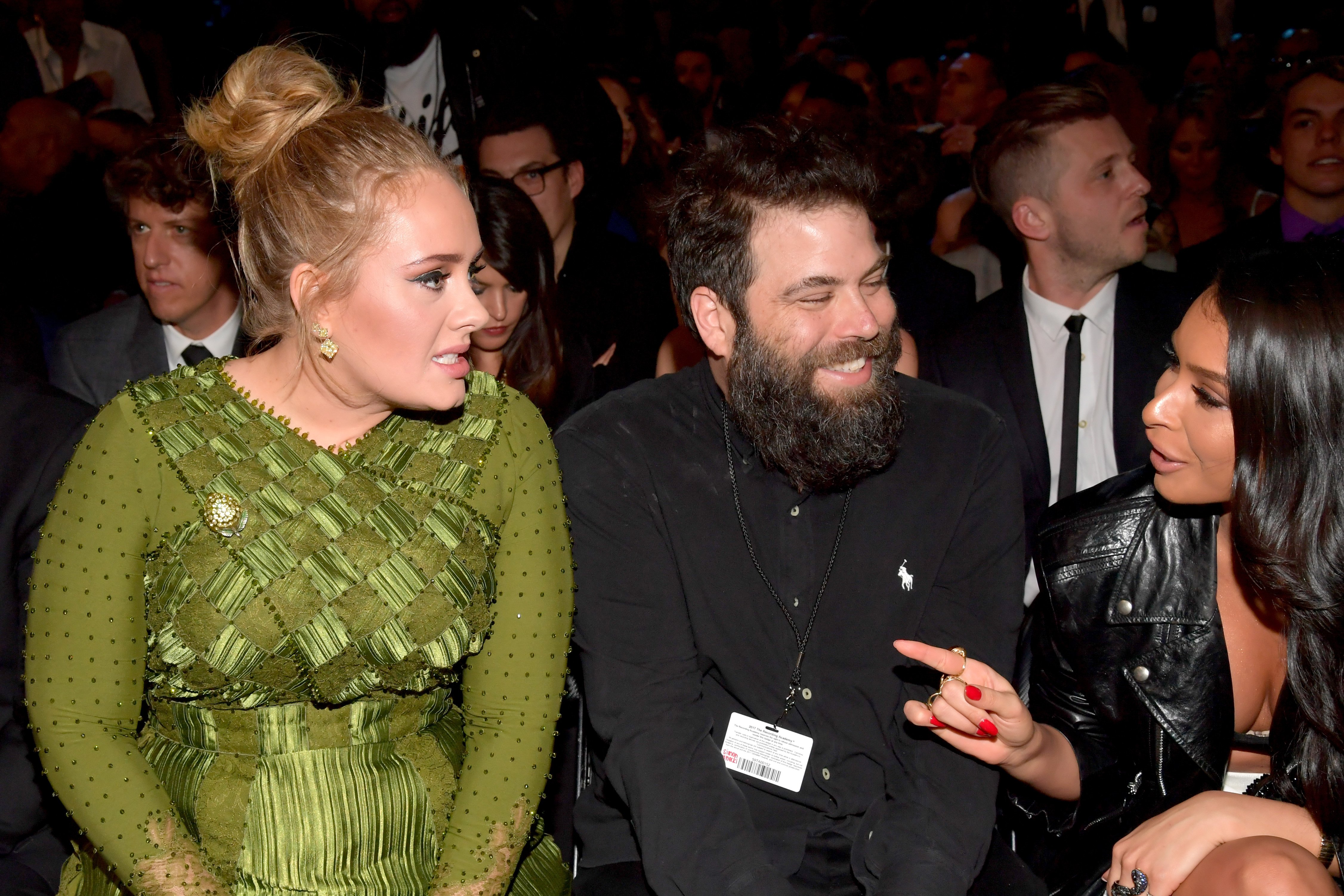 Adele and Simon Konecki at The 59th GRAMMY Awards at STAPLES Center on February 12, 2017, in Los Angeles, California. | Source: Getty Images
During a heart-to-heart talk with Zane Lowe of Apple Music, the "Hello" singer admitted that she feared that Adkins would detest her for life. What initiated such thoughts was a conversation she had with him.
Additionally, Adele explained that the "My Little Love" song from her fourth album encompassed how she felt at the time." I was just so consumed… by so many things, to be honest with you, so many different feelings," she said. Adkins's mom added:
"And [Angelo] plucked up the courage to very articulately say to me, 'You're basically a ghost. You might as well not be here.'"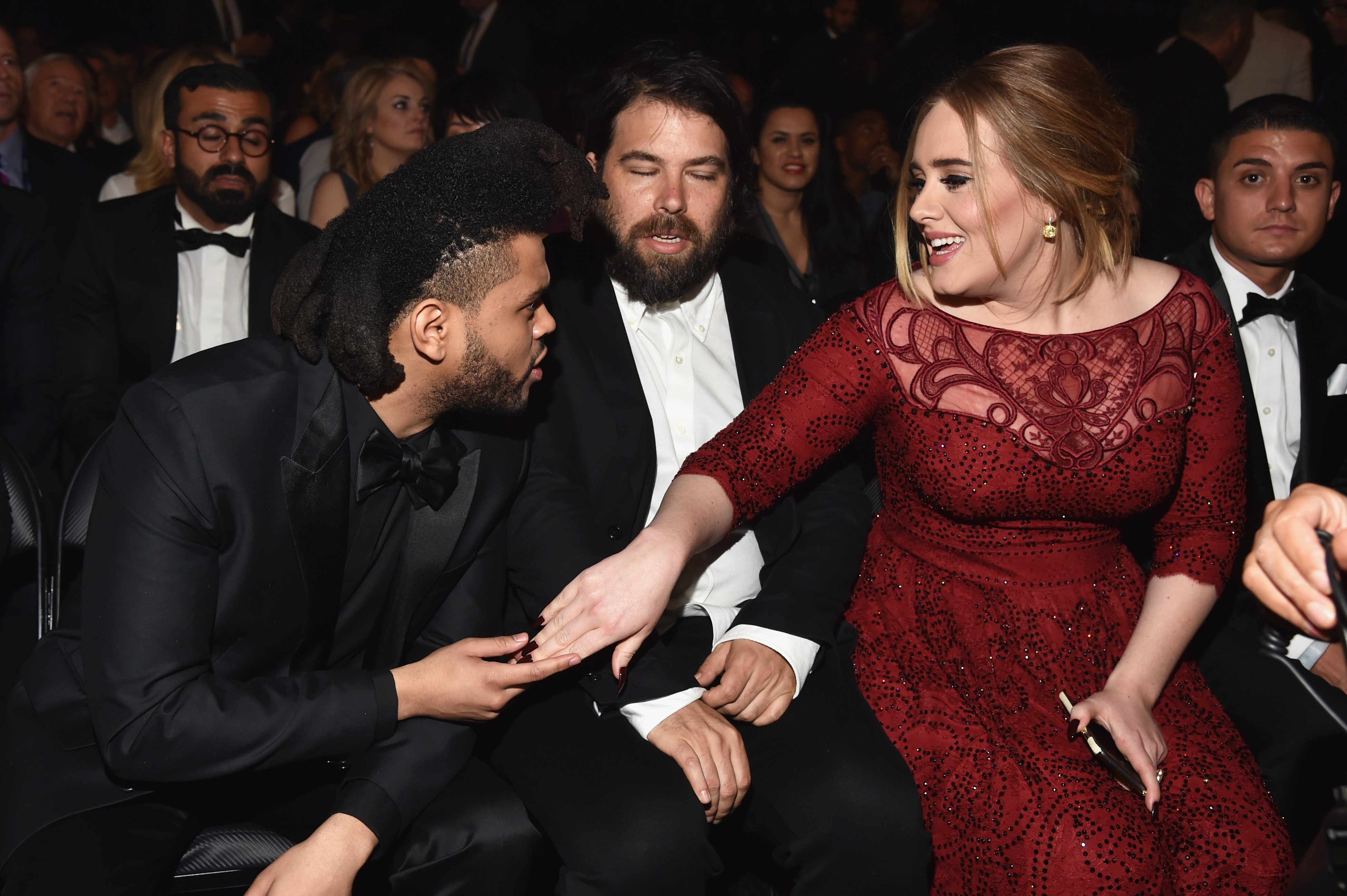 Singer The Weeknd, Simon Konecki and singer-songwriter Adele during The 58th GRAMMY Awards at Staples Center on February 15, 2016, in Los Angeles, California. | Source: Getty Images
Adele may not share everything there is to know about her son, but with the tiny details from their conversation, he appears to be an honest young man who is not scared to air his feelings.
So let's delve into what we can find about Angelo Adkins's exciting personality, the youngster whose famous mom has given him a normal childhood by sheltering him under her approach to motherhood.
ANGELO ADKINS LOOKS LIKE HIS MOTHER
Angelo Adkins was born to Adele and Konecki on October 19, 2012. It was the first time Adele became a mother, but her ex-husband already had a daughter from a previous relationship, so Adkins is his second child.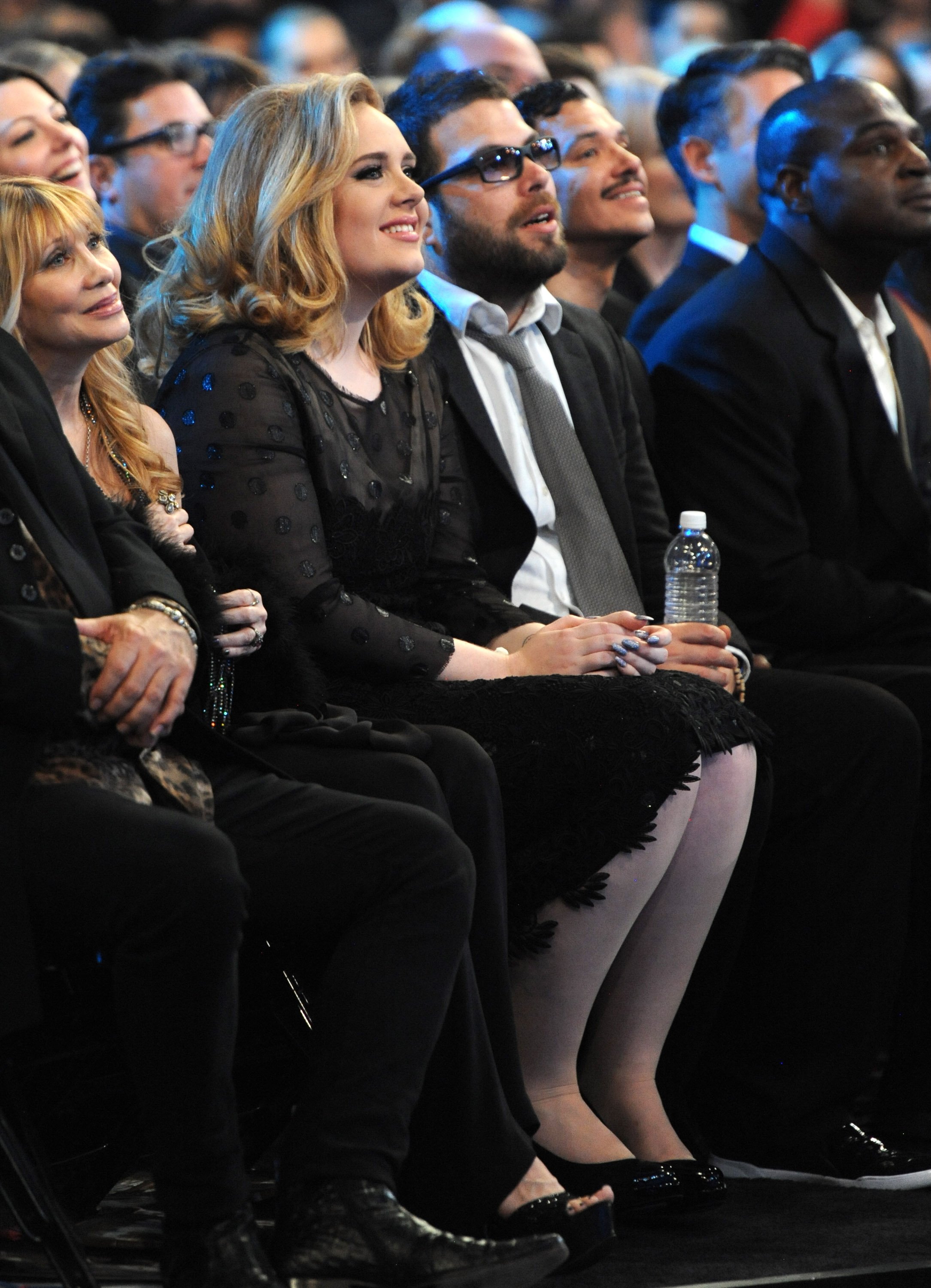 Adele and Simon Konecki at The 54th Annual GRAMMY Awards at Staples Center on February 12, 2012, in Los Angeles, California. | Source: Getty Images
Even though Adele refrained from sharing details about Adkins after his birth, the paparazzi were able to get a picture of him. In 2016, Gem Radio shared an image of Adkins as a toddler, held by his mother, on Facebook.
Morgan noted that the singer has called for her son's privacy over the years but that she went against the code by sharing his heartache with the world.
It was placed beside a throwback image of the singer as a three or four-year-old. Shockingly, it had fans seeing double as the babies in both images looked like twins. The accompanying caption read:
"Wow, how much does Adele's son look like her as a kid?!"
ANGELO WON THE PRIVACY CASE
Even though Adkins's photo shared in 2016 caused fans to gush about the striking resemblance between mother and son, Adele is not interested in having her son's face online.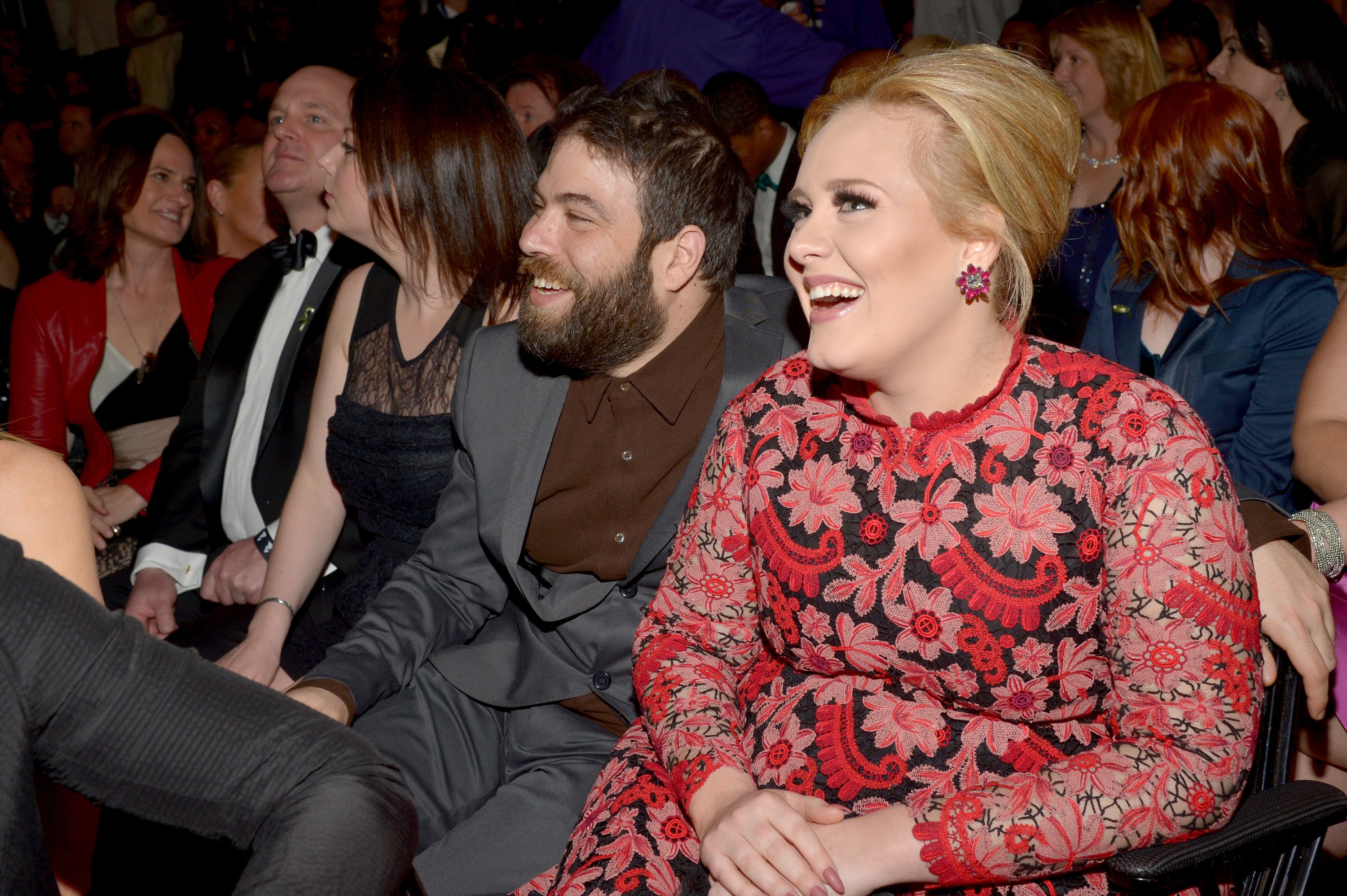 Adele and Simon Konecki during the 55th Annual GRAMMY Awards at STAPLES Center on February 10, 2013, in Los Angeles, California.| Source: Getty Images
The "Hello" singer does not share photos of Adkins via her social media, nor does she want magazines or newspapers to publish his images.
Fans would recall that in 2014, two years after Adkins's birth, his parents sued Corbis Images UK for intruding on their privacy. The photo agency had photographed some of Adkins's milestones, including his visit to playgroup and first family images.
These were later published worldwide. Eventually, the agency awarded Adkins a five-figure sum as settlement, and according to Jenny Afia, the family's solicitor:
"Adele and Simon are pleased this matter has been resolved. They continue to do all they can to protect Angelo's rights concerning the paparazzi, including taking legal action where necessary."
ANGELO ADKINS PARENTS ARE DIVORCED BUT CO-PARENTING
Adkins's parents separated in 2019, and his mother filed for divorce a few weeks after their split. Last year, the process was finalized, with the former couple agreeing amicably.
The duo gave up their rights to request spousal support, and they agreed to have shared custody of their only child. The documents also hinted that they would resolve future problems without litigation.
ANGELO'S VOICE CAN BE HEARD IN ONE OF ADELE'S SONGS
As mentioned earlier, Adele's "My Little Love" centers on her divorce and Adkins's emotions about it. It featured her 9-year-old son listening to his mom's "big feelings."
Adkins had bluntly confessed to his mom that he does not feel loved by her, and she sweetly corrected the notion by saying, "why do you feel like that? You know Mommy doesn't like anyone else as I like you, right?"
Despite his initial disposition, Adkins was open to learning how his mother felt, so he asked her. In response, Adele quipped:
"I feel a bit confused. I feel like I don't know what I'm doing." She added reassuringly, "I love your dad because he gave you to me. You're half me, and you're half Daddy."
Following the song's release, many fans bought into her story; however, Adele was criticized by Piers Morgan. Morgan noted that the singer called for her son's privacy over the years, but she went against the code by sharing his heartache with the world via their conversations.
HE LIKES BILLIE EILISH SONGS
Despite having racked up awards, and millions of fans worldwide, Adele mentioned that her son is not bothered by her status. When he was 8, Adkins was engrossed in online games and loved the Flamingos. She said:
"He isn't bothered by me at all!"
However, a year later, he found a new obsession, Adele's son came to love award-winning singer Billie Eilish. The mother-of-one revealed that her son frequently writes down Eilish's lyrics and loves to discuss them.
ANGELO'S MOM WANTS HIM TO STAY GROUNDED
Amid her busy schedule, Adele is very involved with her son. She admitted that fame could be consuming, but she never let it get to her or her son. Also, the singer does not intend to have a spoiled brat, so she keeps him grounded by teaching him some core values.
ANGELO LIVES IN A BEVERLY MANSION WITH HIS MOTHER
While learning to stay grounded, Adkins also enjoys a comfortable lifestyle in his mom's Beverly mansion, purchased a few months ago.
The singer bought the home from Sylvester Stallone for $53 million. The Italian Riviera-style residence has been home to Stallone since 1994 when he purchased it for $2.35 million.
Adele's new home sits on 3.5 acres of land. The property has twelve bathrooms, a family room, office space, a formal living room and dining room, and a motor court. Other amenities include a gym, screening room, art studios, perfectly mowed lawns, and infinity pools.
Please fill in your e-mail so we can share with you our top stories!