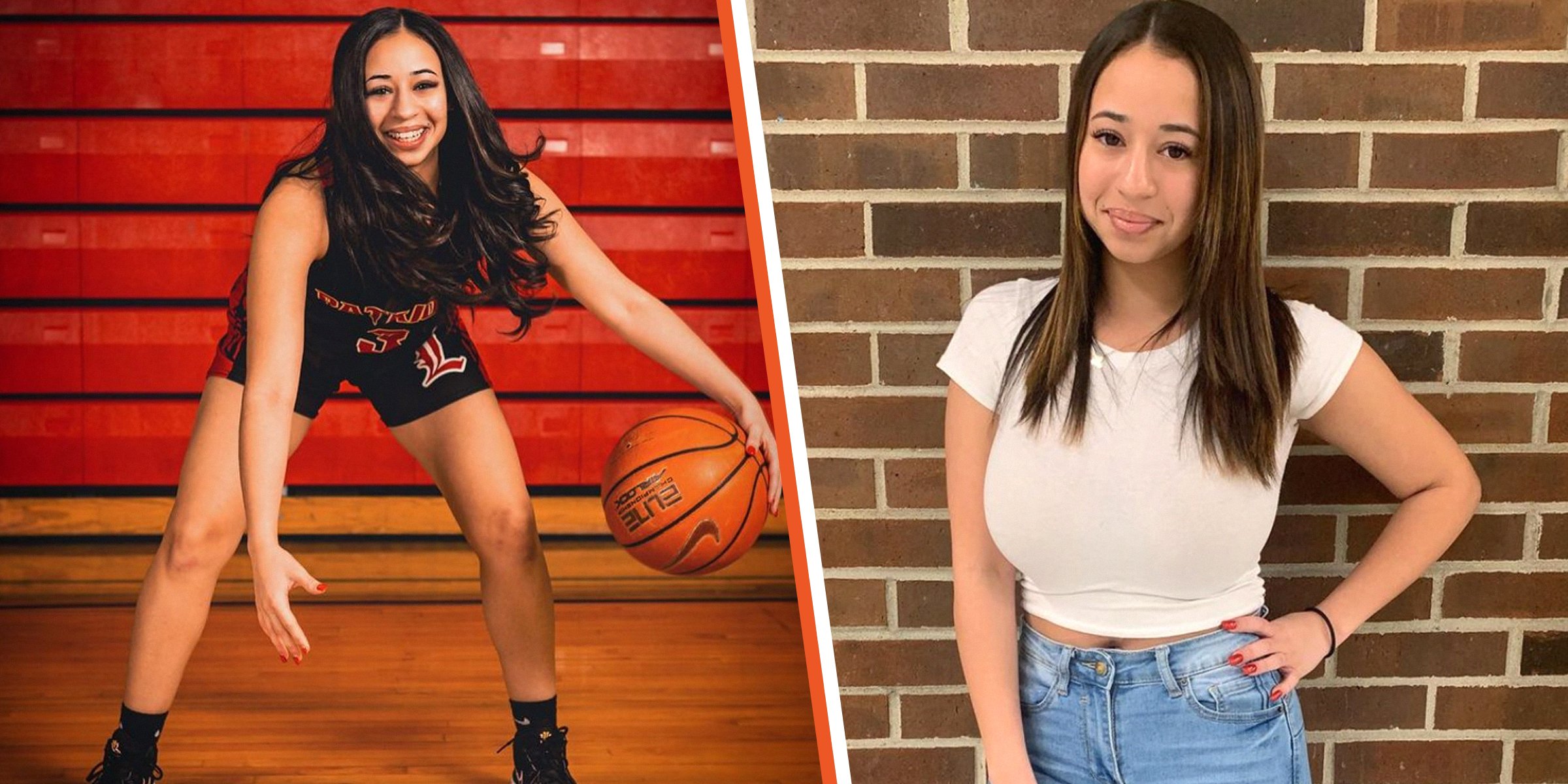 Instagram/jadennewman1
Jaden Newman Once Beat Stephen Curry in 3-Point Shots - Everything about the Basketball Prodigy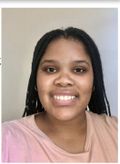 Jaden Newman was one of the youngest basketball prodigies and even beat NBA giant Steph Curry. Learn more about the female basketball star and her family of ball players.
Some might know her as Julian Newman's little sister. Still, Jaden Newman did an impressive job at stepping out of her older brother's shadow and becoming a star basketball player in her own right.
Jaden started playing high school basketball in the third grade; while her brother averaged 31.4 points per game, she put those stats to shame with her average of 41.4 points per game.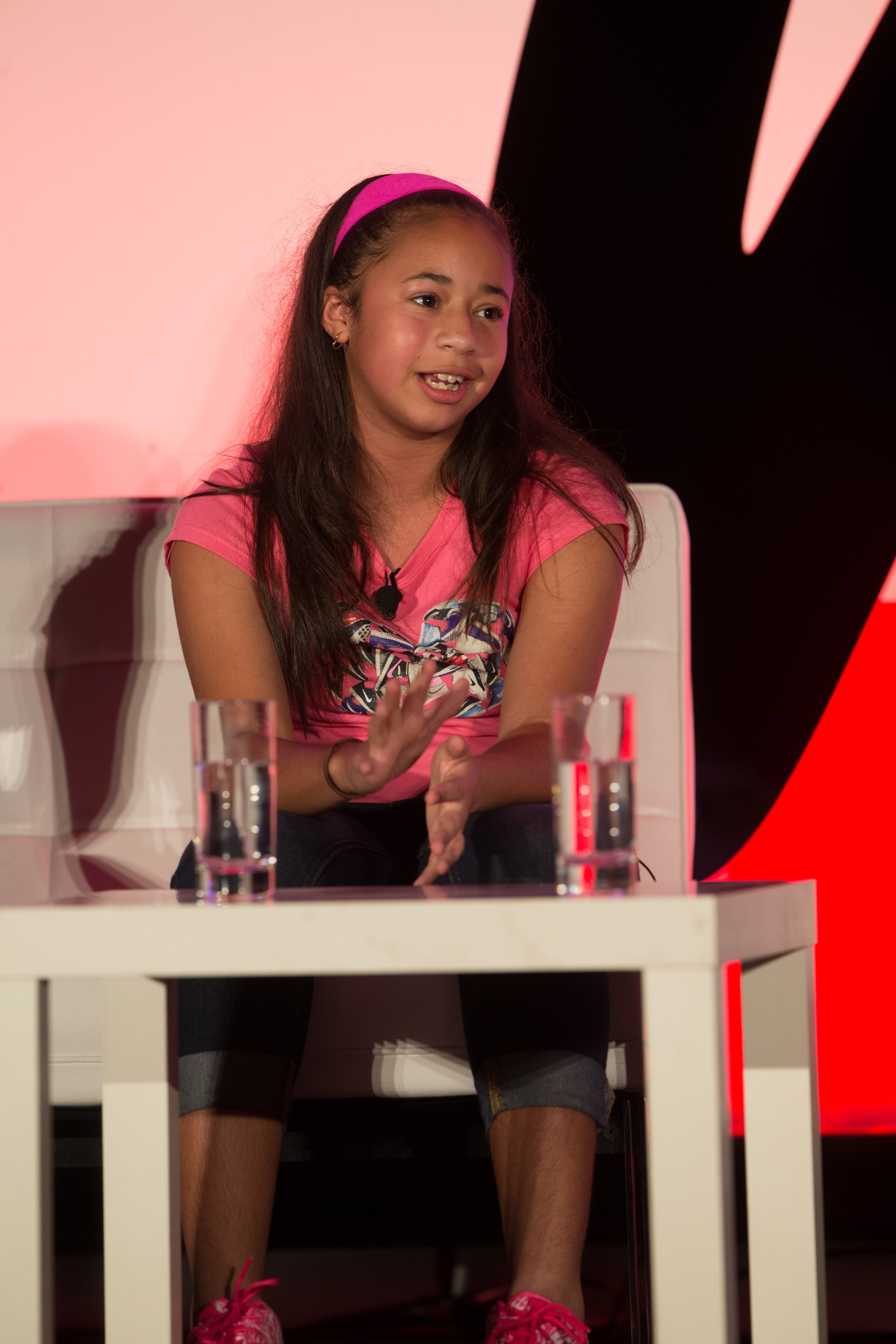 Jaden Newman at the espnW Summit in California on October 14, 2015 | Source: Getty Images
"I'm only 10," she said, sharing honestly that she still had a long way to go and so much to learn. Anthony Blakes, known as 'Bucket,'' was speechless when he visited one of Jaden's games.
He watched a gym full of students chant her name as she made shot after shot- she was in the fifth grade. In the fourth grade, she was invited as a guest to "The Queen Latifah Show."
By 13, she was not new to hearing her name in the news. But it was still impressive when she made national news for scoring 70 points and equaling a U.S. high school record with 17 made 3-point shots in a game.
Videos of her dazzling ball skills often circulated on the internet, garnering thousands of views and nationwide reactions to her effortless style of playing the game so many love.
She's always been ahead of her age regarding her basketball gifts; at two years old, she had the hand-eye coordination to start taping balls. But the time she was three, she could dribble!
Barely five feet tall, when her opponents would underestimate her, little Jaden would use it to her advantage- she thanked her competitive streak for that.
Not yet in high school, Jaden could add playing and beating NBA star Steph Curry to her already-stellar resume when Under Amour invited her to participate in one of Curry's ad campaigns.
He took part in a 3-point shooting contest, beating all challengers easily- then came little Jaden. She took twenty-five shots and bagged sixteen, leaving Curry with only fifteen. "He was kind of sad," Jaden humorously said.
WHO IS JADEN NEWMAN
Jaden was born on June 13, 2006. She grew up in Orlando, and at only 9, she and her brother were ambassadors for AMPLIFI Sports. She attended Downey Christian School, where she played for the Varsity team, and at 17, she had a T.V. show.
"All About Jaden" had eight episodes and chronicled her attempts at balancing independence, freedom, and new opportunities. Her family frequents the show, including her older brother.
Jaden also became a Fashion Nova ambassador, her Instagram filled with pictures of herself in colorful fits that she shared with her one million followers.
JADEN NEWMAN'S FAMILY HAS BASKETBALL IN THEIR VEINS
Jaden and Julian came from a multi-cultural background with Jewish, Hispanic, and Black roots, and a love for basketball seemed to have run in the Newman family.
Their father, Jamie Newman, and their mother, Vivian Gonzalez, were basketball players when they were younger and began dating.
They played as point guards for rival high schools in East Orland when they met before choosing to hang up their basketball shoes and pursue other career paths.
Vivian served four years in the Navy before her time with the U.S Postal Service. Jamie didn't stray too far from basketball and became a high school coach at Downey Christian School.
He was a History teacher at Downey Christian, a relatively small school with just over 300 students in the entire school. The student population was so thin that the Patriots- the basketball team- would sometimes play six-player games.
With their parents barely six feet, it was no surprise Jaden and her brother have always been smaller than the average basketball player. However, they never let it phase them.
Jaden's brother was also a basketball prodigy. He played Varsity basketball at just 11 and scored more points than any basketball player in Florida high school history.
He became a YouTube sensation and played in games with bigger crowds than his sister, and he had to learn young to block out the harmful noise.
He liked the competitive edge to a certain extent, hearing the away fans boo his name or sing "overreacted" every time he played.
Fortunately, he had his dad as his number one fan; Jamie believed his children's basketball talents were good for Orlando. The basketball world laid eyes on the city because of Julian, "I think he's more famous than some of the Magic players," he said.
As an experienced player, their father trained the young athletes, requiring them to do 500 practice shots daily- 200 static shots from the 3-point line, 100 threes off the dribble, 100 floaters, and 100 mid-range shots.
Their days began at 5:30 a.m.; they trained as a family in the mornings and did strength conditioning. They spent less than an hour doing their daily shot practice, which they usually did during gym at school,
That was followed by basketball practice after school, then home, dinner, and a final gym session where they improved their ball-handling skills. They were committed to making it big.
JADEN NEWMAN HAS BIG WNBA DREAMS
As young as nine, Jaden was touring university campuses as potential schools for her college decision. Basketball recruiters already had their eyes on her, and the University of Miami was at the forefront.
Miami had actively recruited the nine-year-old, and she was believed to be the youngest female player to be recruited by a Division I program.
Her father admitted to being a little shocked by the news; when Derrick Gibbs- the Miami assistant coach- called him, he assumed they were interested in Julian.
But understood why they would be interested in Jaden, even at such a young age; she had "amazing skill" and paramount potential.
But Jaden had other plans: to go to the University of Connecticut- where she said all girls wanted to go- and play in the WNBA for the L.A. Sparks. She also had dreams of being the first female player in the NBA.
Please fill in your e-mail so we can share with you our top stories!