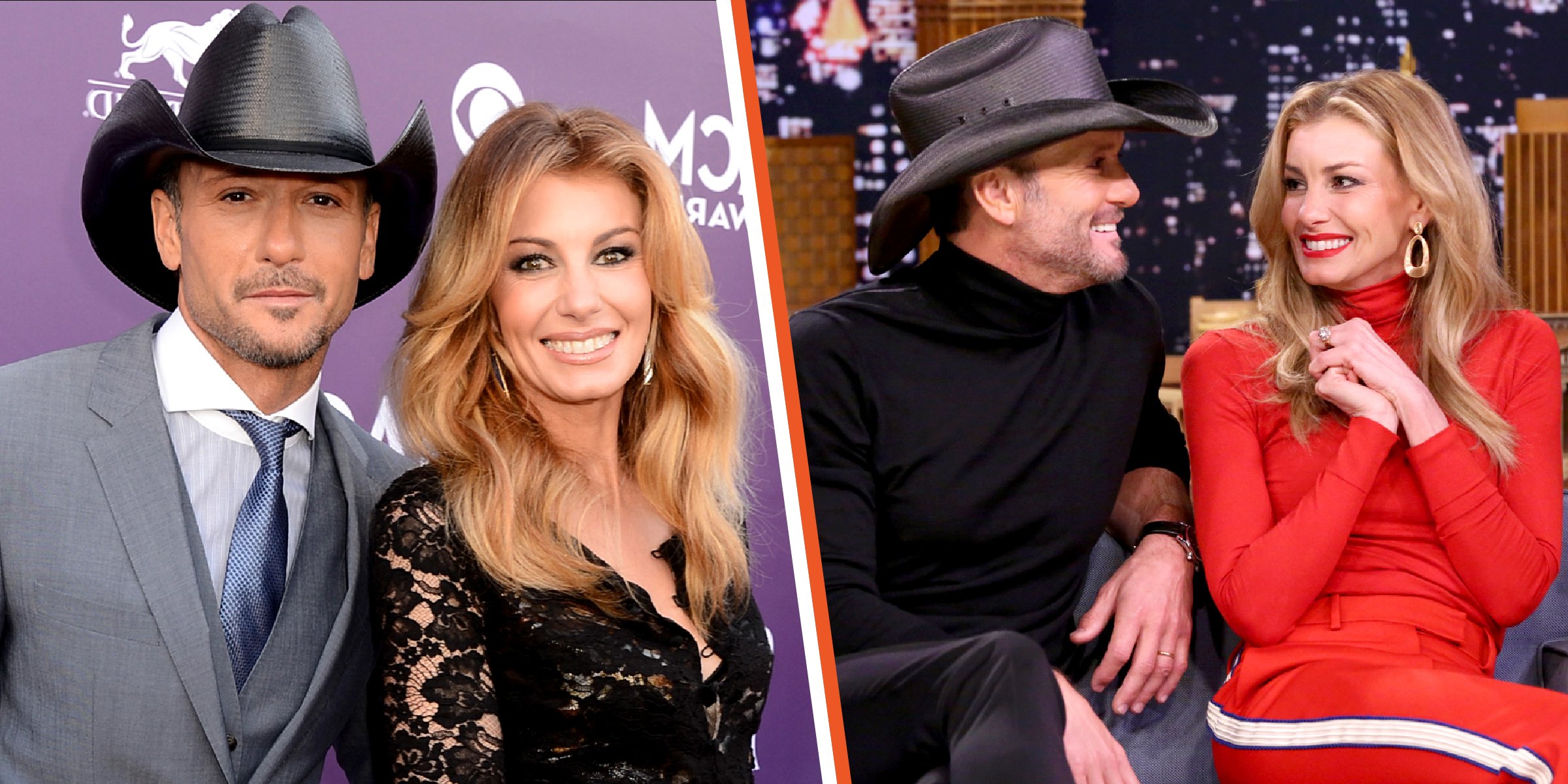 Getty images
Tim McGraw Fell for 'Very Simple' Mississippi Girl Faith Hill at 1st Sight Yet Was Forced to Wait for Her

Country music legend Tim McGraw fell in love with Faith Hill at first sight, but she rejected his proposal several times before finally agreeing to marry him. Decades later, they have raised a beautiful family and are almost empty nesters.
Despite being in a relationship with someone else, country musician Tim McGraw fell instantaneously in love with Faith Hill when he set his eyes on her. The two met in 1994 at a Country Radio Seminar showcase.
At the time, Hill, who'd just come out of her six-year marriage with music publishing executive Daniel Hill, was not looking for love.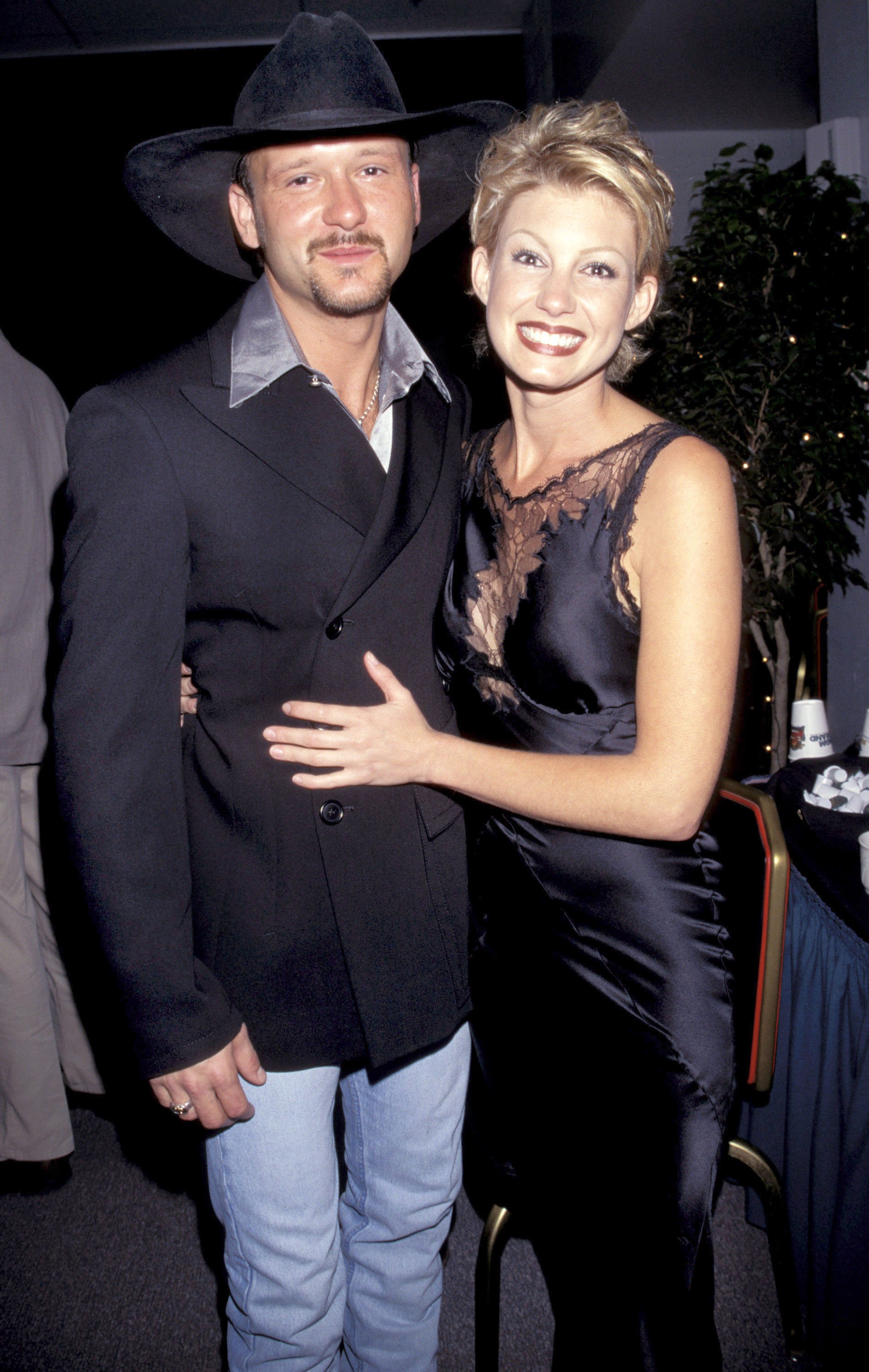 Faith Hill & Tim McGraw in 1996 | Source: Getty Images
Hill described herself as an approachable, pleasant, and very simple Mississippi girl — a reference to her "Mississippi Girl" song — who just happened to have a successful career.
Two years after meeting, they had their second encounter on McGraw's Spontaneous Combustion Tour, and sparks flew. It would have been a perfect time to get together, seeing as they shared a mutual attraction, and McGraw was newly single, but as fate would have it, Hill was engaged to her former producer Scott Hendricks.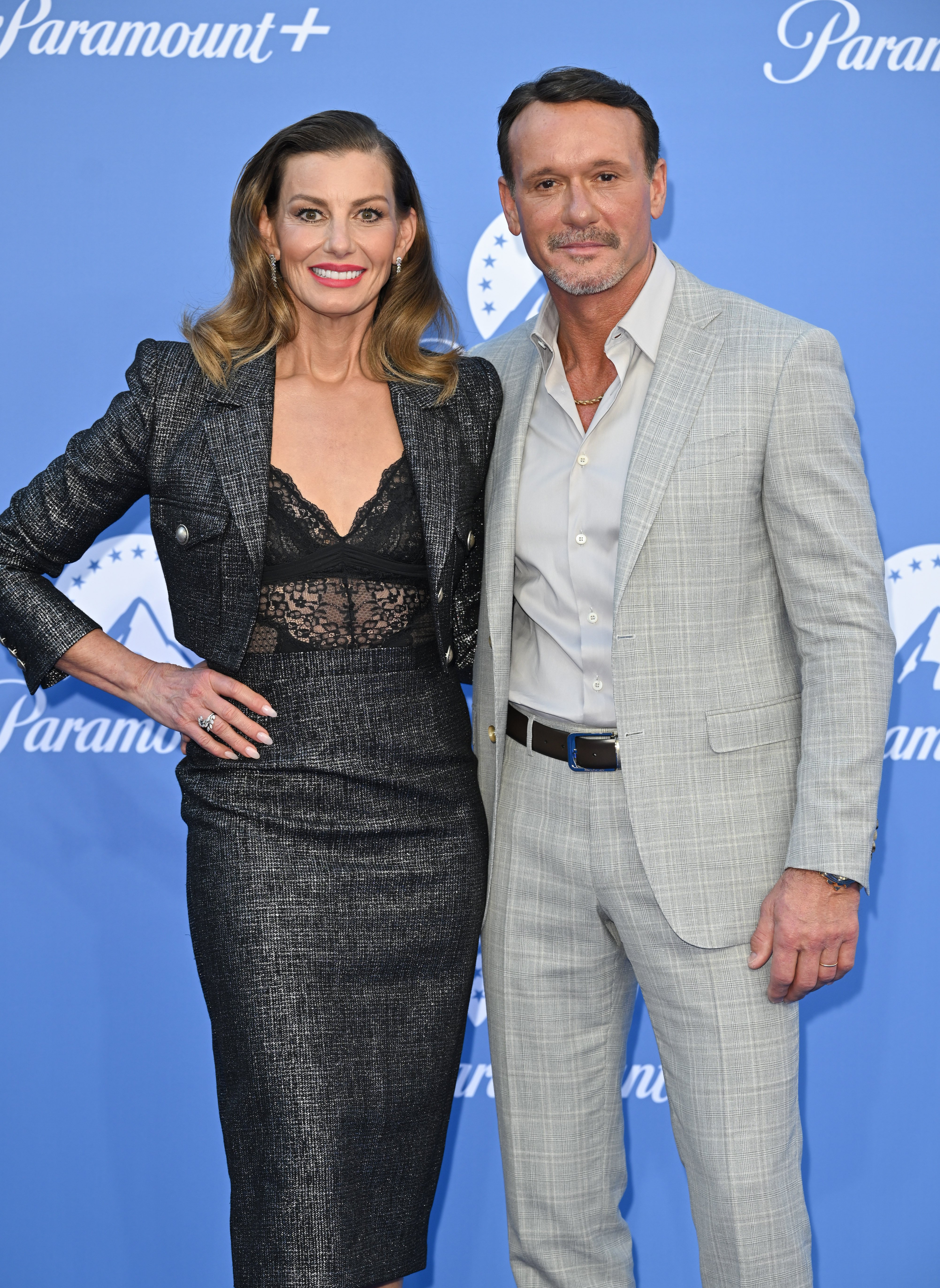 Faith Hill and Tim McGraw attend the Paramount+ UK Launch on June 20, 2022 in London, England. | Source: Getty Images
However, she was not about to waste another chance at having a relationship with McGraw. She decided to follow her heart and broke off her engagement to be with him. However, it wouldn't be easy for the "I Need You" hitmaker to entice Hill into marriage.
FAITH TURNED MCGRAW DOWN SEVERAL TIMES
The pair had dated for a while when McGraw figured it was time to take their relationship to the next level. He proposed to the "Let's Make Love" songstress, but she turned him down severally. He would share:
"I actually asked her to marry me quite a few times, but she kept saying no."
She did not want to get involved with another country singer because she felt the relationship would fail as her previous ones had. Even so, McGraw did not give up. He retold how Hill finally agreed to marry him on his Instagram.
The pair had been on tour for months, and on this day, they were at a big outdoor music festival and stayed in a trailer house. McGraw had a case with a long mirror on it, and on this particular day, Hill was standing in front of the mirror as they talked when suddenly McGraw said:
"Look, let's get married."
Hill asked him if he was serious about proposing to her in a trailer house, and McGraw said he was. Before Hill could answer, McGraw ran off to the stage to perform.
And when he returned, he did not quite expect the surprise that awaited him. While Hill was not in the dressing room, she had left him a lipstick message on the mirror that read:
"Yes, I'm gonna be your wife."
McGraw was ecstatic! He declares that it was the best day of his life for sure. The lovebirds married on October 6, 1996, in a private wedding in McGraw's hometown of Rayville, Louisiana.
Shortly after their wedding, the pair became parents to their three beautiful daughters. They welcomed their first daughter Gracie Katherine in May 1997, their second Maggie Elizabeth in August 1998, and their youngest, Audrey Caroline, in December 2001. McGraw told Billboard, as Country Living reports:
"I had a very dysfunctional childhood. So I wanted what I didn't have: a stable family."
And now that he had one, he did not want to leave them behind whenever he went. With his and Hill's busy music careers, they took their daughters with them everywhere.
They would bring their babies along whenever they traveled for work or pleasure. That desire for stability also led McGraw to drop some long-lasting habits such as taking alcohol and eating carbs and sugars.
McGraw was proud of his family and often kept a close eye on his daughters, even during interviews. He disclosed how happy he was with where his life was headed and even declared that he would love to have more children.
MCGRAW AND HILL ARE COUNTRY MUSIC ROYALTY
Today, the couple has had fulfilling careers and prosperous family life over two decades after they got together. They have one of Hollywood's longest marriages and are still as in love as they were when they first started dating. It is easy to see how much they appreciate each other from Hill's Instagram page.
"The Way You Love Me" singer often commemorates the couple's anniversaries by posting throwback photos of them, and also never forgets to wish her beau well on his birthdays. The passionate tributes show that the couple will remain in love for a long time.
The two have been in the music industry for decades and are considered the King and Queen of country music. With McGraw's top charting music and his production, songwriting, instrumental and vocal talents, and Hill's prowess in the art, it is no wonder they bagged the titles.
The love between the two is mutual, and McGraw equally appreciates his wife. Besides her singing, McGraw is still enamored with his wife's talents. In August, he took to Instagram to appreciate his wife's vocals with a video of Hill singing, accompanied by the caption:
"Man, my wife can sing!"
Besides their numerous collaborations in music, the two have also undertaken other projects, such as appearing in the "Yellowstone" spinoff "1883" as James and Margaret Dutton, where they share some steamy scenes.
They appeared to love their roles, and Hill shared that she would not mind doing another Taylor Sheridan project if it ever came up. McGraw, on the other hand, said of his time on the drama television series with his wife:
"It's been incredible to do scenes together and to watch her work."
Hill and McGraw look forward to spending many more years together and enjoying some time to themselves. They are now almost empty nesters as their daughter Maggie just turned 24. Mother and daughter celebrated the milestone by sharing a video of the pair dancing at home.
Please fill in your e-mail so we can share with you our top stories!