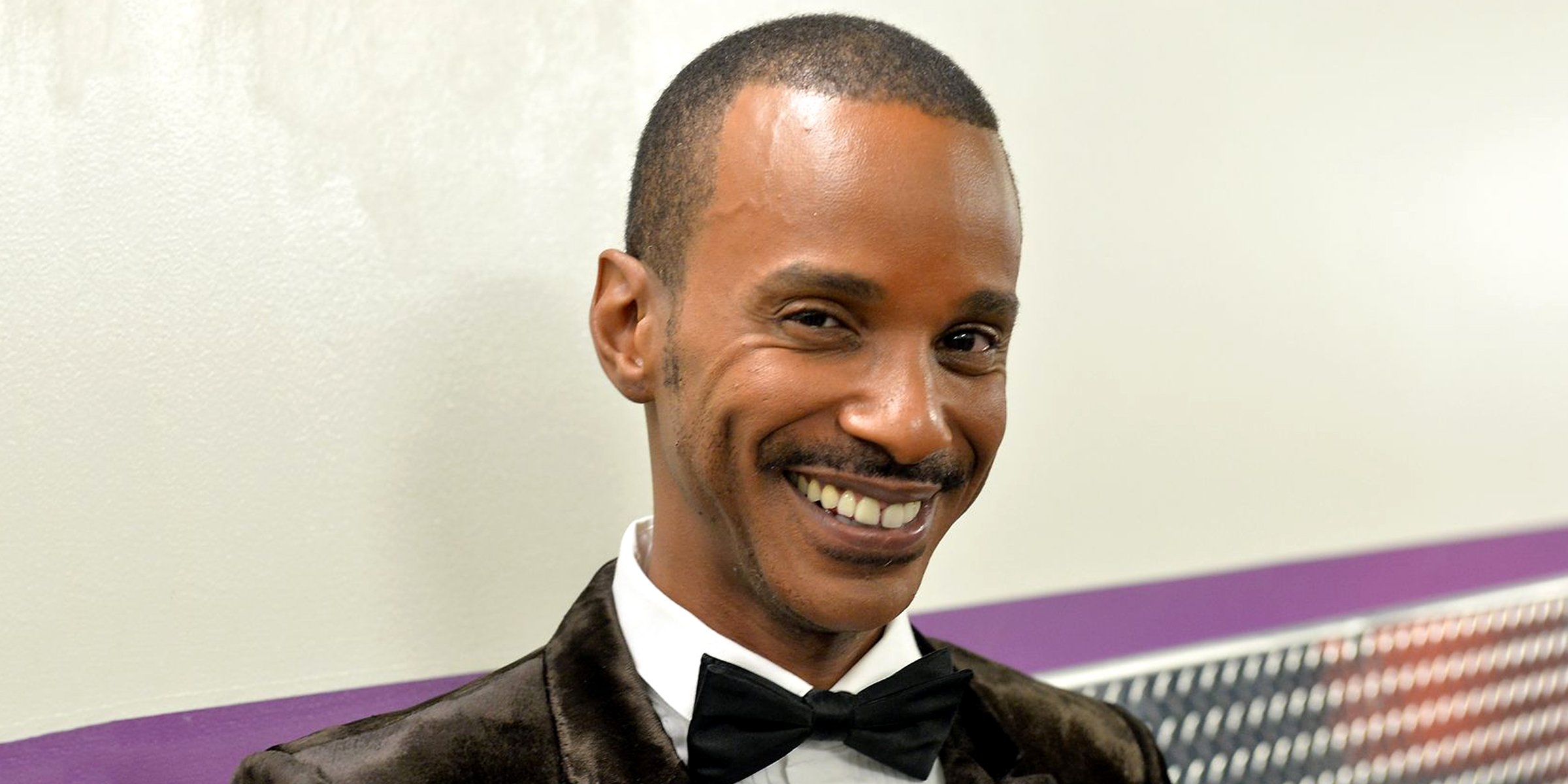 Getty Images
Is Tevin Campbell Gay? Everything the Singer Has Said about His Sexuality

Five-time Grammy Award nominee, Tevin Campbell, has spoken about his sexuality since there have been speculations that he is gay. Here is everything the R&B star said about his journey to self-discovery.
By the time Tevin Campbell was 12, he had already made a name for himself with his voice. People compared his voice to Michael Jackson's and signed with Warner Bros. Music in no time.
The singer and songwriter soon became a promising young star in the 1990s. He started working with fellow musician Prince, and the duo released several hit tracks like "I'm Ready," "Shhh," "Round and Round," and more, with Prince being his producer on "Round and Round."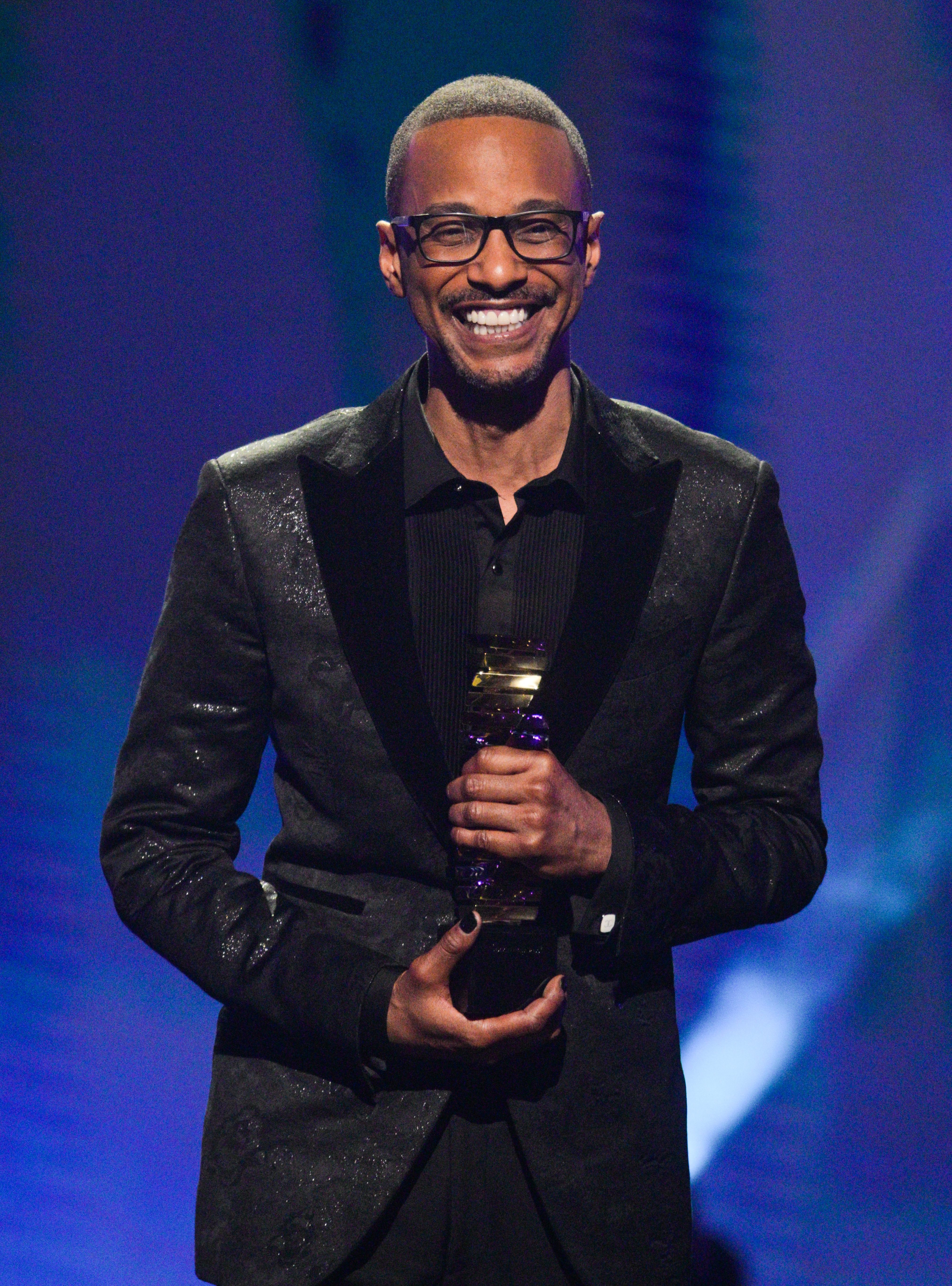 Tevin Campbell at the 7th Annual Black Music Honors on May 19, 2022 | Source: Getty Images
Campbell has collaborated with several renowned musicians, including singer, songwriter, record producer, actress, and model Brandy. The media labeled him a young, heterosexual sweetheart with his early start.
However, the singer said he just wanted to be himself and not a sex symbol. He also knew that in the era when he became famous, no one could be seen as gay. In the mid-1990s, his journey to discovering himself began.
PEOPLE HAVE BEEN SPECULATING ABOUT TEVIN CAMPBELL'S SEXUALITY FOR YEARS
Over the years, there have been speculations about the singer's sexuality, with many fans believing that Campbell is gay. However, the "Can We Talk" singer has been able to keep his personal life out of the media.
In March 2022, fans alleged that the singer who uses a rainbow flag in his Twitter bio confirmed that he is gay in a now-deleted tweet. As the tweet went viral, fans showed their love and support for the singer.
TEVIN CAMPBELL FINALLY EMBRACED HIS IDENTITY AS A GAY MAN
In August 2022, the singer had an interview with the PEOPLE "Every Day" podcast and discussed his life and other exciting subjects, including his experiences as a gay man in the music industry. He said:
"When I came out to my family and friends [at] about 19 or 20, that was it for me. And then I went on the road of discovering myself. I didn't know who I was."
The former child star said he knew his sexuality but was naive because all he knew was going to the studio to sing. That was who he was, and people loved the love songs he released.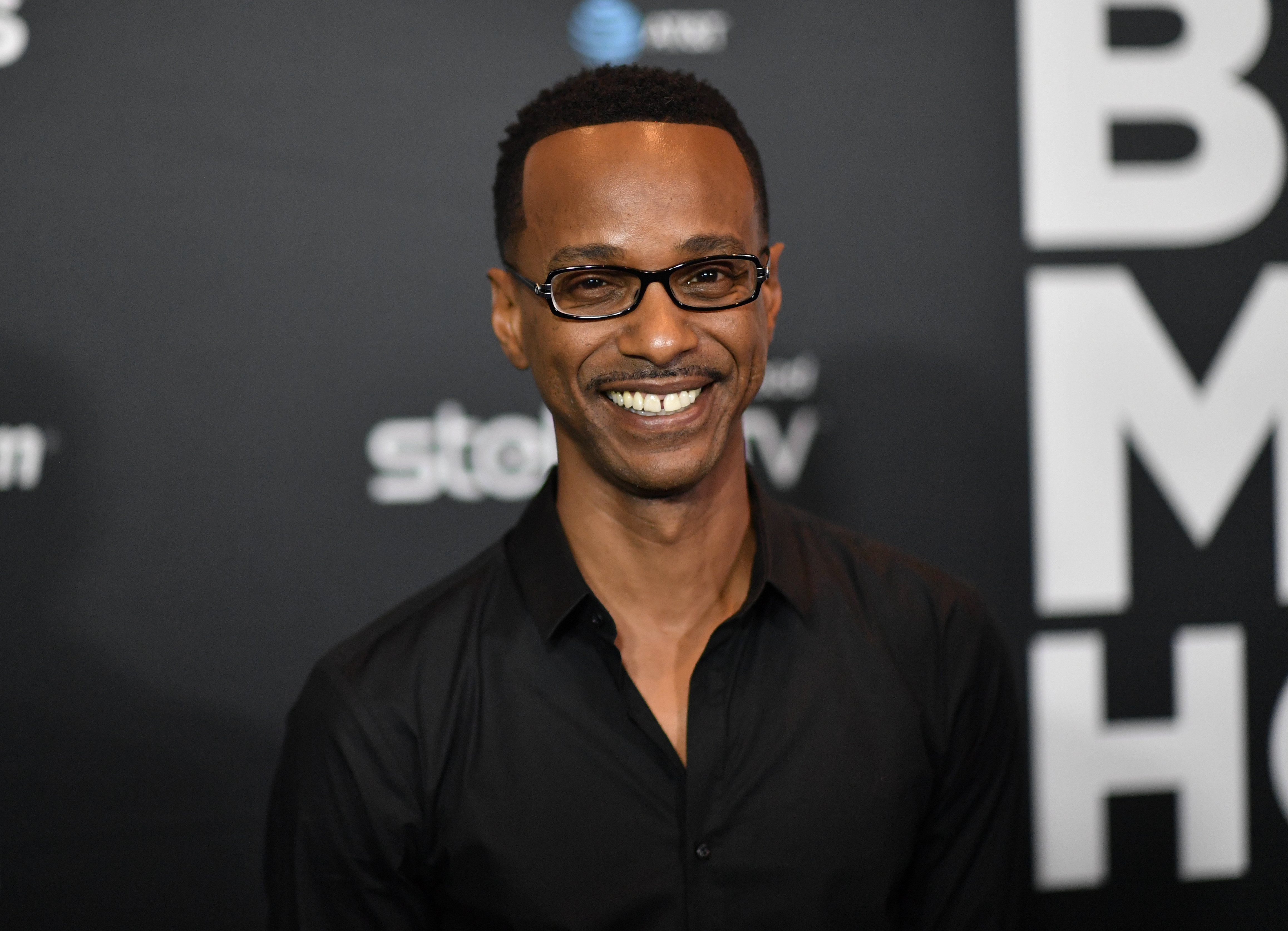 Tevin Campbell at the 2019 Annual Black Music Honors on September 5, 2019 | Source: Getty Images
After his third album, he had a lot of things going on around him, and there were a lot of changes in his life as well. In 2004, he had more changes, as Campbell said:
"Being around people who were like me, LGBTQ+ people that were living normal lives and had partners. I had never seen that. That was a great time in my life."
The early to mid-2000s was the first time the singer had to live alone. His experiences with LGBTQ+ people were pleasing, and he felt great. These experiences also gave him a new outlook on the world.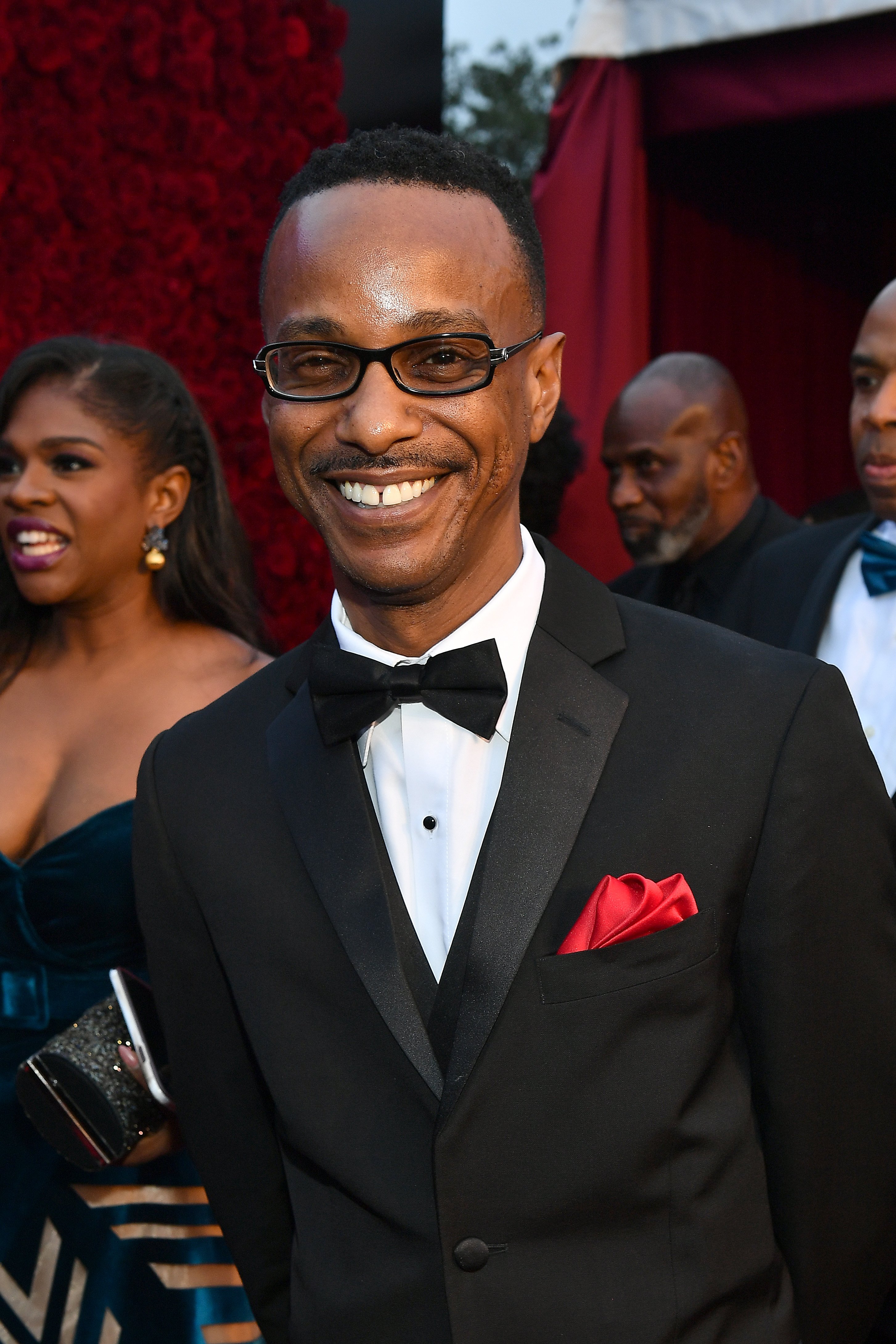 Tevin Campbell at the Tyler Perry Studios grand opening gala on October 5, 2019 | Source: Getty Images
In the podcast with Janine Rubenstein, Campbell also confirmed that he tweeted the rainbow emoji. However, he was casual about his sexuality, and even though he loved his fans, he was not concerned what his fans thought about his sexuality.
The singer is excited that things are changing and LGBTQ+ people have more representation, especially young Black boys. Campbell recently performed at the National Museum of African American Music in Nashville and is grateful for the opportunity to love himself.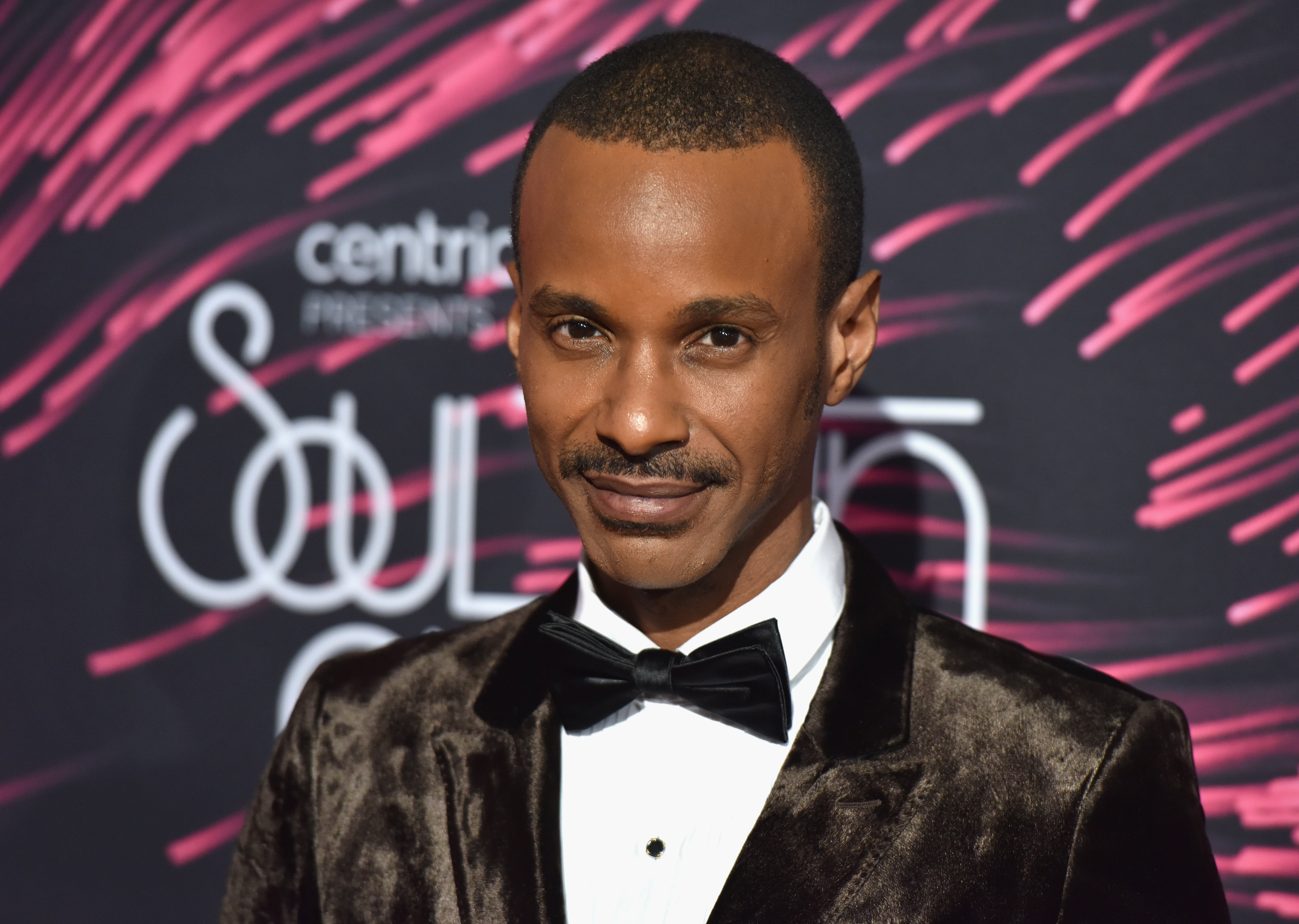 Tevin Campbell at the 2015 Soul Train Music Awards on November 6, 2015 | Source: Getty Images
As the podcast ended, Rubenstein asked Campbell what has made him happy in recent times. He said:
"What makes me happiest right now is how far I've come in life."
The singer is happy he can look back on things and laugh at them. He revealed that despite the ups and downs, he has been able to embrace himself, and now he loves himself more.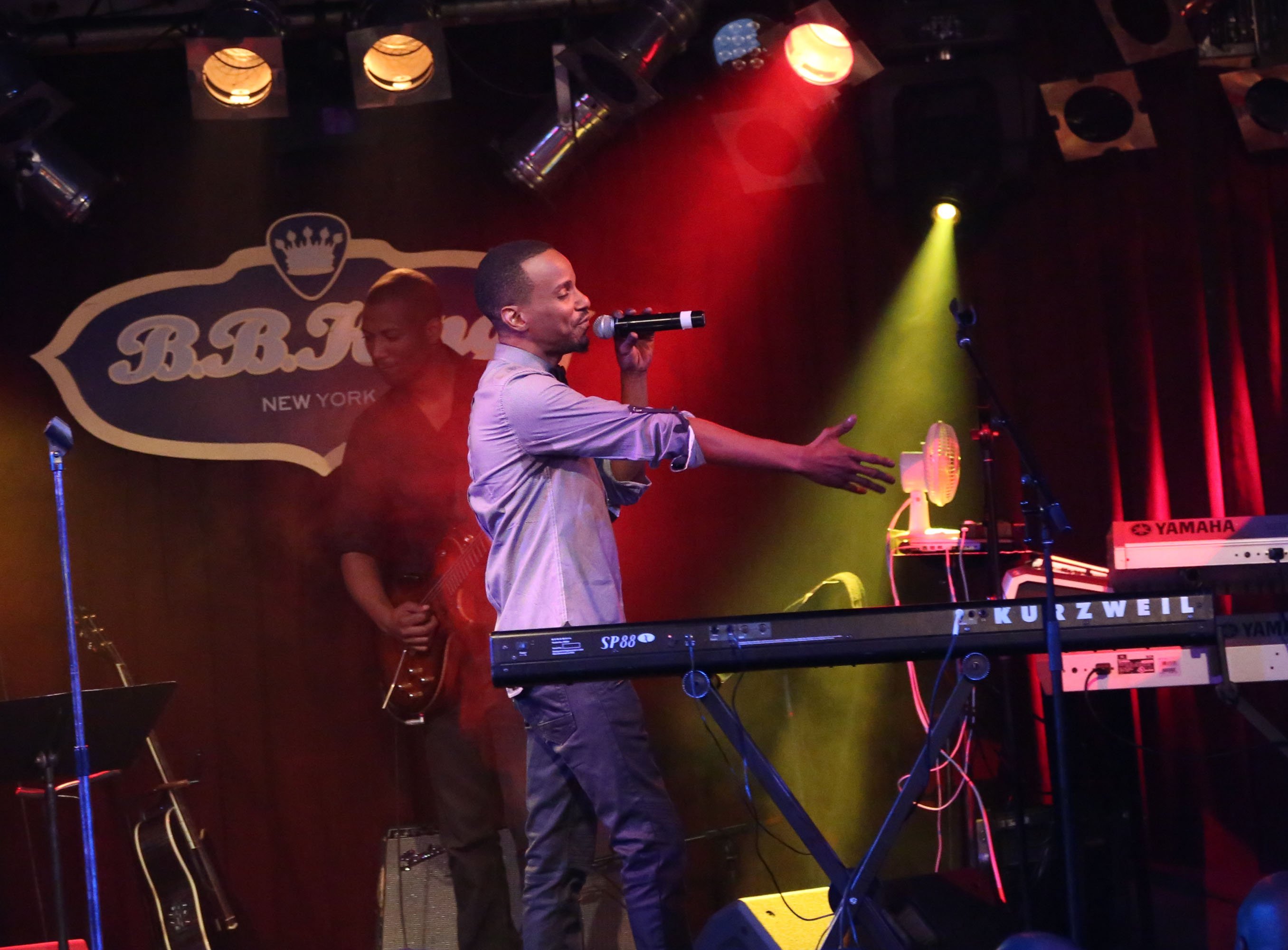 Tevin Campbell performing at the B.B. King Blues Club & Grill on June 14, 2014 | Source: Getty Images
IS TEVIN CAMPBELL STILL PERFORMING?
Even though Tevin Campbell has not recorded any new album since 1999, he continues to perform. He revealed that he was working on music and there was nothing wrong with his voice. The singer said:
"My main concern about coming back is being able to financially support it on my own."
He does not want to depend on any record company for his comeback. With his devoted fan base still streaming his songs, Campbell has lined up eight tour dates for his upcoming concert throughout October.
Please fill in your e-mail so we can share with you our top stories!