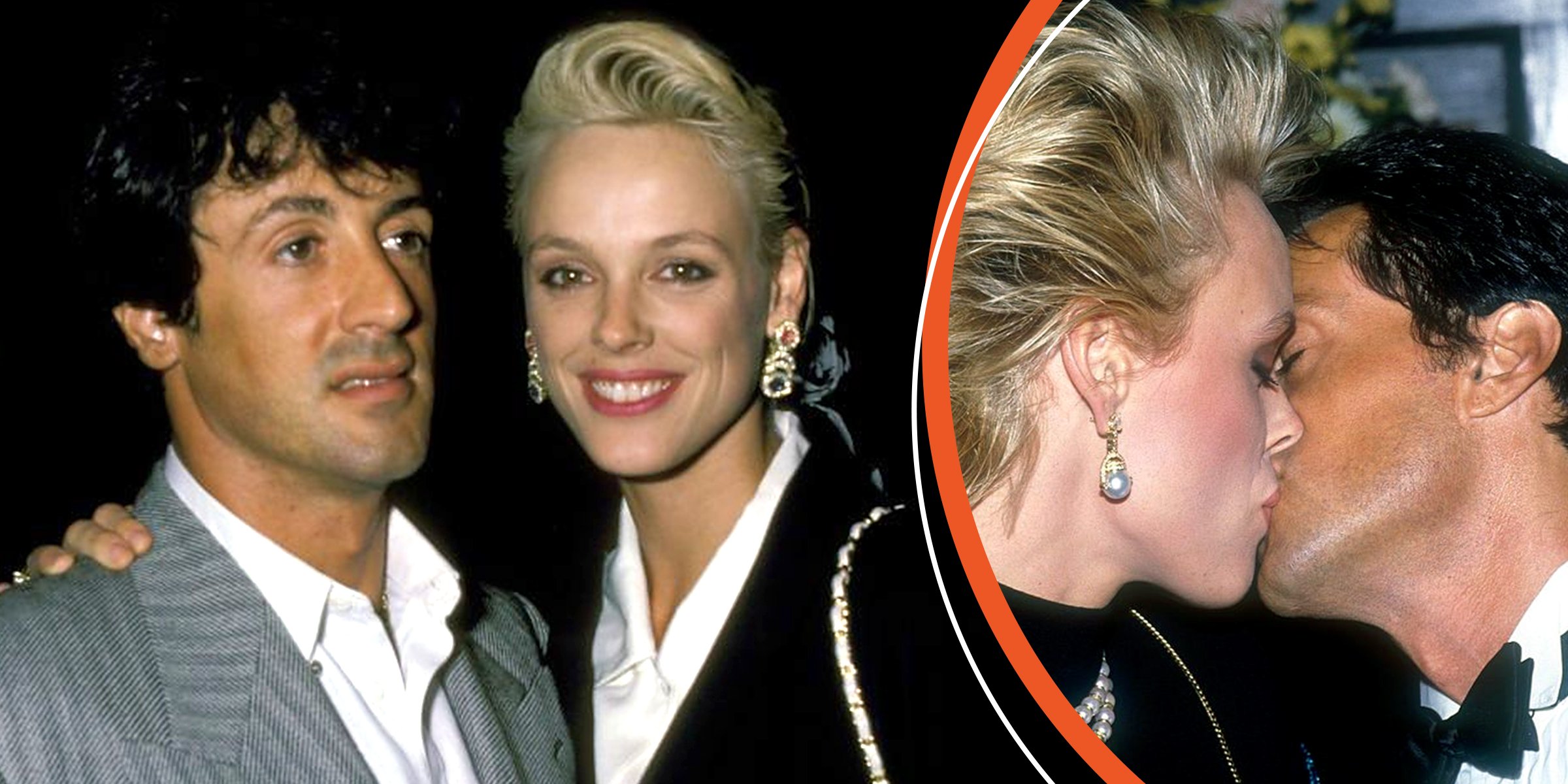 Getty Images
Brigitte Nielsen Said Marrying Sylvester Stallone Was Worst Advice She Got — She Later Defended Him amid Scandal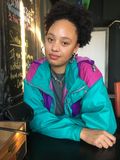 Sylvester Stallone is famous for his iconic action movies, but he also had one of the most gossiped-about relationships with actress Brigitte Nielson. Their relationship ended badly, but Nielsen still regrets marrying Stallon decades later.
Action star Sylvester Stallone found himself in a whirlwind of romance with the young upcoming actress Brigitte Nielsen.
The actor was still married to his wife, Sasha Czack, but everything changed when Nielsen boldly made the first move by slipping a note at his Manhatten hotel door that read," My name is Brigitte Nielsen…. I'd really like to meet you. Here's my number."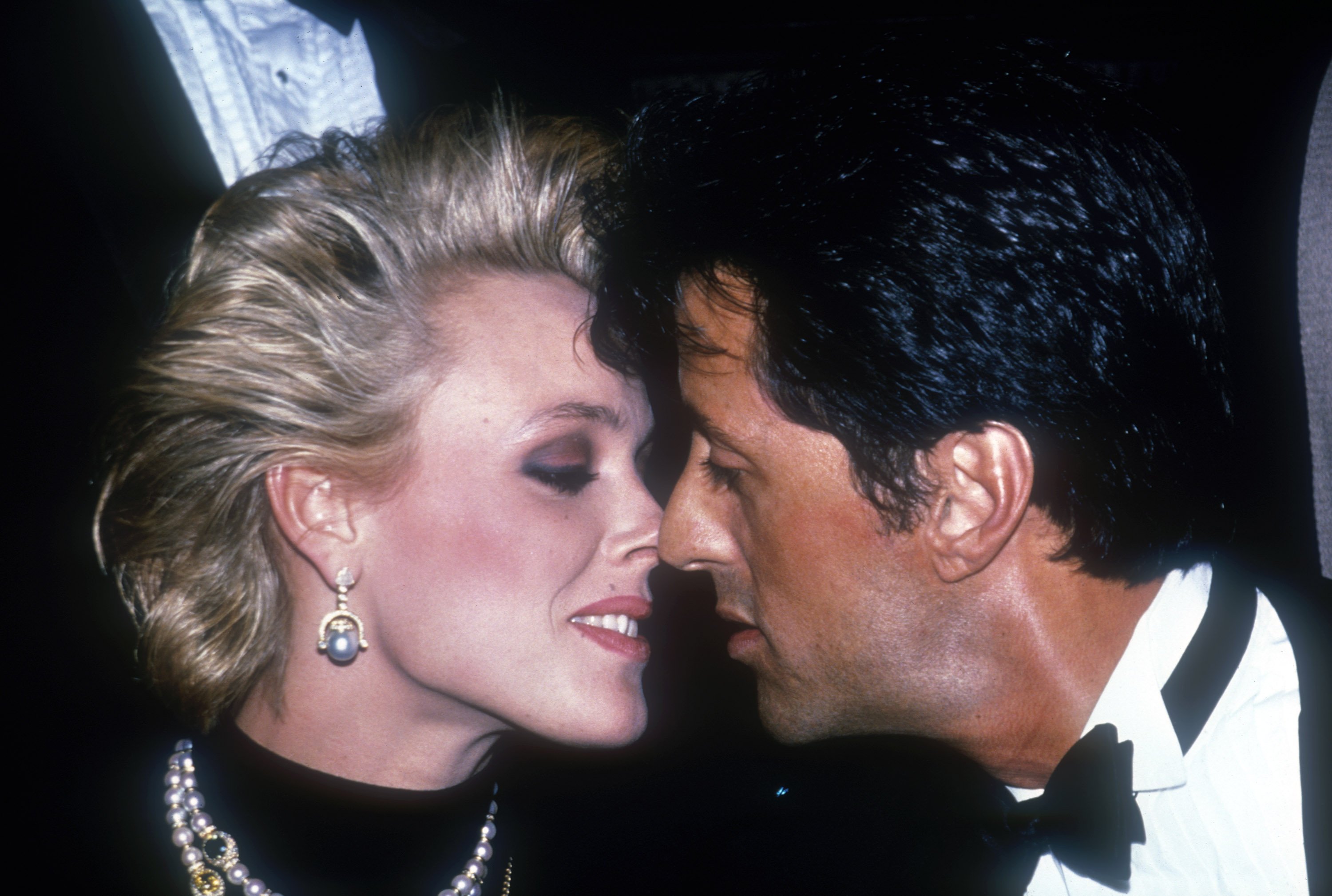 Brigitte Nielsen and Sylvester Stallone in Massachusetts 1986. | Source: Getty Images
A promo picture of Nielsen also followed the note. Stallone was so intrigued by the actress' courageous move that he replied," I've got to get to know you better."
Stallone and Nielsen's relationship started moving fast; the then 22-year-old actress and 39-year-old actor married in December 1985.
The wedding was held in Beverly Hills at the house of producer and friend of Stallone, Irwin Winkler. The producer said the night was filled with a lot of dancing, and the couple was "very in love love."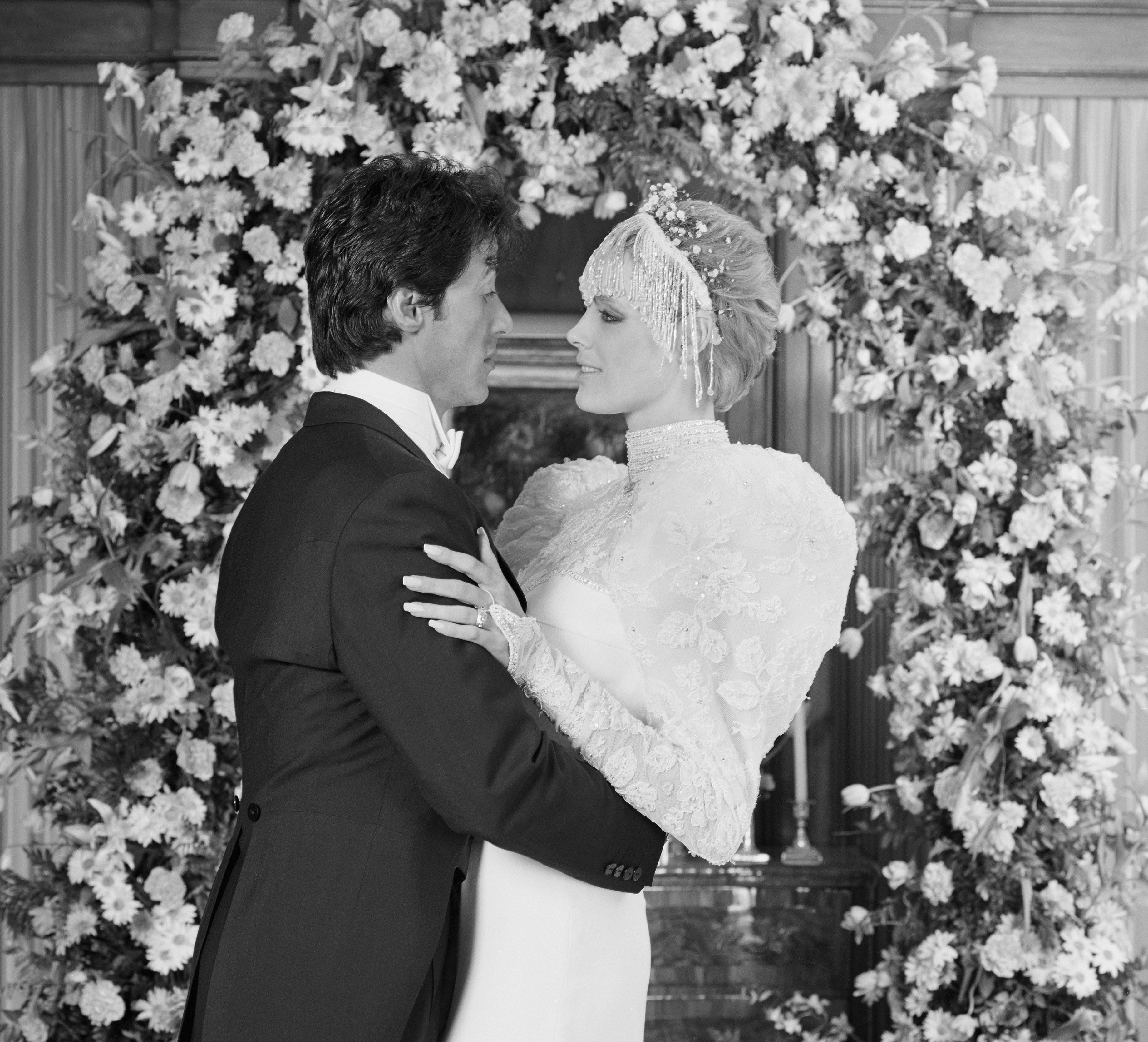 Sylvester Stallone and Brigitte Nielsen on their wedding day in Beverly Hills 1985. | Source: Getty Images
The 17-year age gap between Stallone and Nielson caught the media's attention. With Stallone being one the biggest movie stars, tabloids and other publications painted Nielsen as an opportunist and accused her of infidelity.
However, the actress denied ever using Stallone for his money and said he was the one adamant about getting married. Nielsen declared, "They didn't understand that he begged me to marry. He begged me!"
MARRYING STALLONE WAS THE WORST ADVICE SHE RECEIVED
The romantic spark between Stallone and Nielson died out fast. After only 19 months of marriage, the couple filed for divorce.
Brigitte Nielsen in Bottrop, Germany 2015. | Source: Getty Images
Their relationship was one of the most written about in the tabloids. However, the separation followed Nielson with rumors of her cheating with another woman and using Stallone as a stepping stone for her career.
However, the actress denied all the allegations but admitted that being a target of tabloids stained her career. Nielsen said doors closed for her after leaving Stallone, but her ability to speak multiple languages saved her and gained her job in Europe.
Looking back at her time with Stallone, Nielsen could not fault her ex-husband for creating some of the most iconic films that felt relatable to people.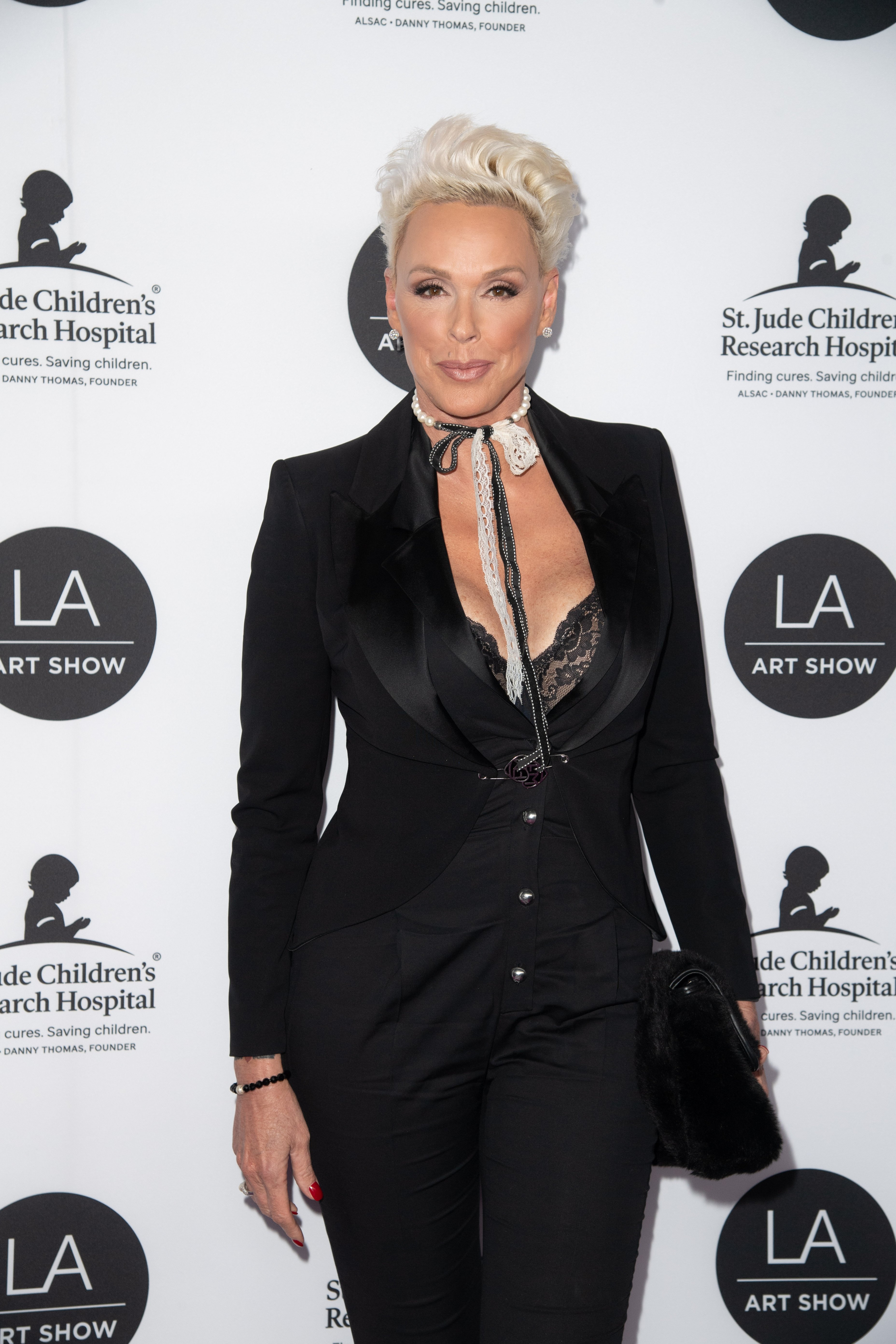 Brigitte Nielsen in Los Angeles 2019. | Source: Getty Images
The Rocky franchise was big for many years, and Nielsen respected Stallone for his writing and producing, but she made it clear that he was a "horrible husband."
Nielsen recalled how uncertain she was about marrying the "Creed" star, but everyone around her did not understand why she would not want to marry the famous Rocky.
The actress remembered the different thoughts that flooded her head and said, "I remember thinking, 'This is too early. This is not right,'" she recalled "At the same time, everybody was going, 'Who wouldn't want to marry Rocky?'"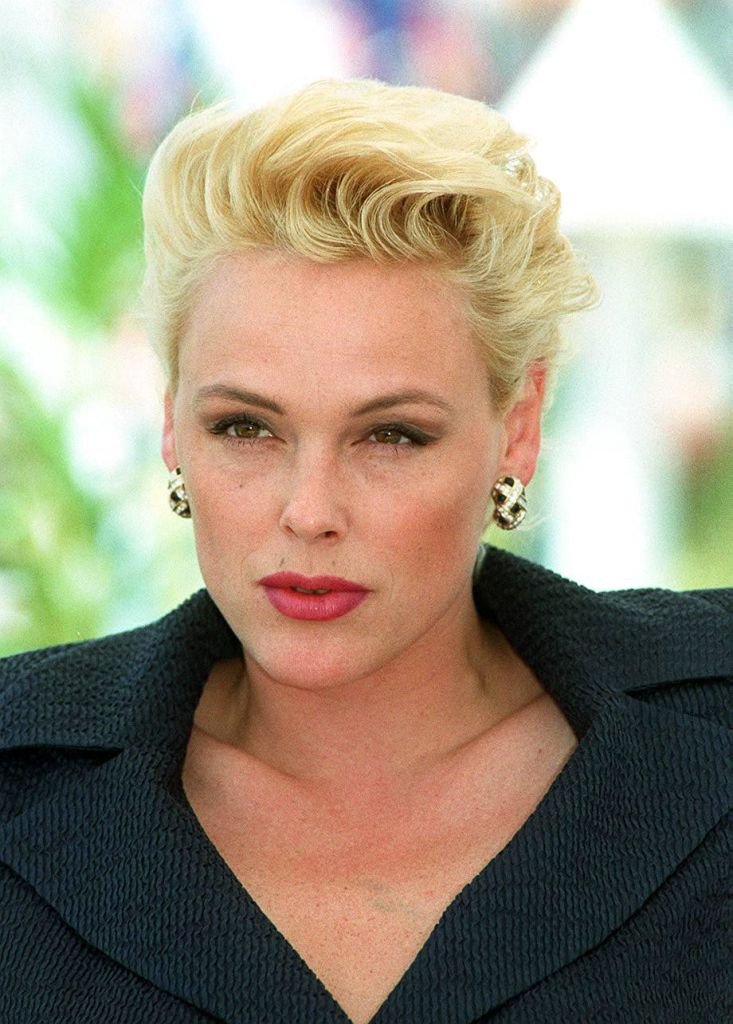 Brigitte Nielson at the Cannes festival in 1994. | Source: Getty Images
Nielsen regretted her marriage with Stallone and thought they should not have allowed the wedding to happen.
The actress felt they were not suitable for each other, and for her, tying the knot with the "Rocky" star was the worst advice she had ever received.
BRIGITTE HAD SYLVESTER BACK AMID TOUGH TIMES
Despite their turbulent marriage, Nielsen stood up for Stallone when he was accused of assaulting a 16-year-old in Las Vegas during the shoot of "Over the top."
When the news broke in 2017, Nielsen told TMZ that during their time in Las Vegas, she and Stallone were newlyweds and could not get enough of each other.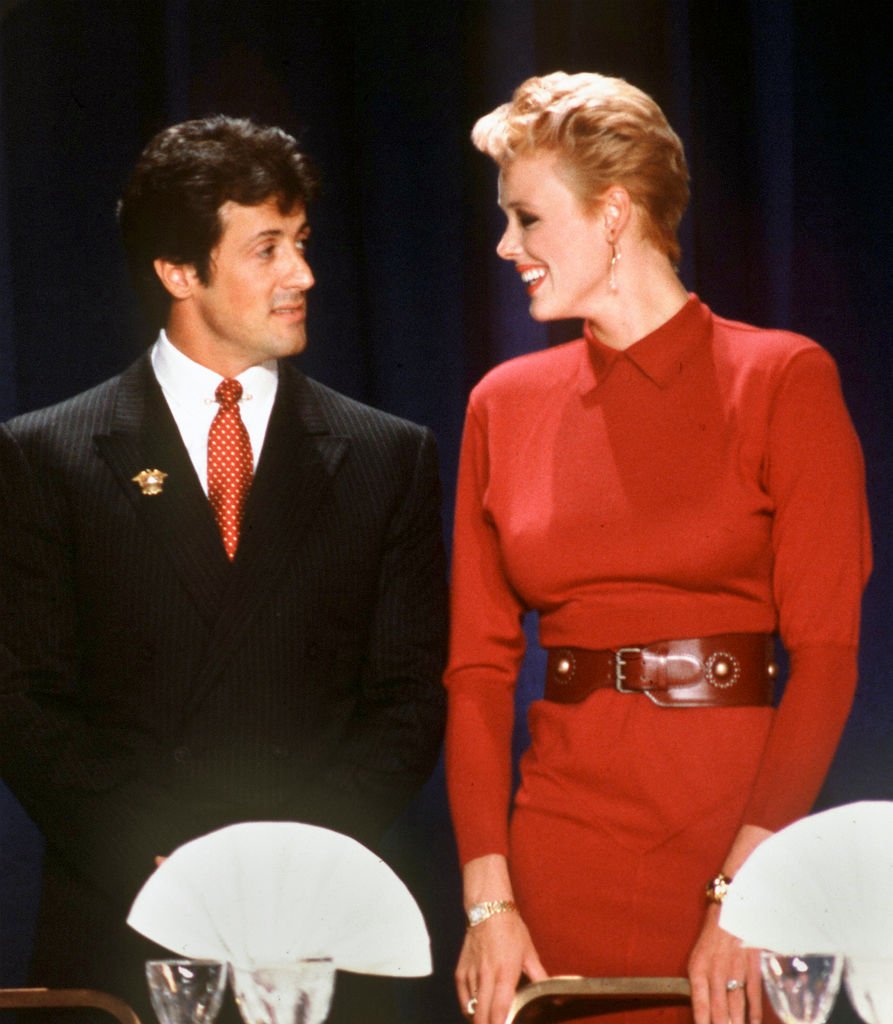 Brigitte Nielsen and Sylvester Stallone photographed in circa 1986. | Source: Getty Images
The actress said she watched her husband on set during the day, and in the evening, they had dinner together; therefore, she would have known of any incident that would have occurred.
Nielson and Stallone had not spoken in 30 years when the allegations surfaced, but she protected her ex-husband because she knew the impact it would have on Stallon's family.
The Danish actress said, "It's unbelievable that Sylvester and his family have to suffer through this over something that never happened."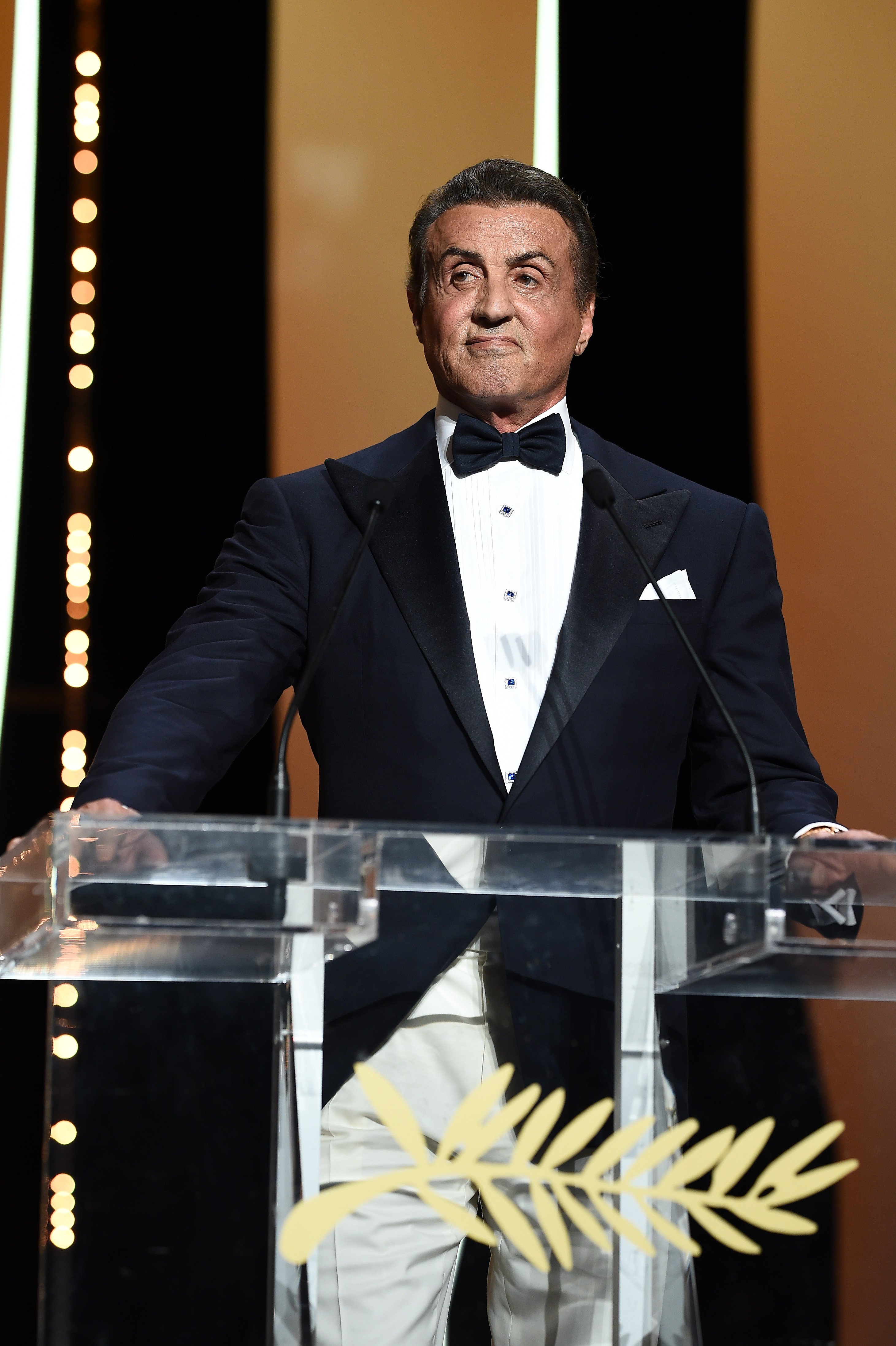 Sylvester Stallone at the Cannes festival in 2019. | Source: Getty Images
In 2018, the former couple reunited for "Creed 2," but they made sure not to bring the past into the present. Nielsen said there was no drama and thought it was a fantastic opportunity to work together again.
After being vocal about how horrible her marriage with Stallone was, time healed her wounds, and Nielsen explained why she and Stallone got along after decades of not communicating.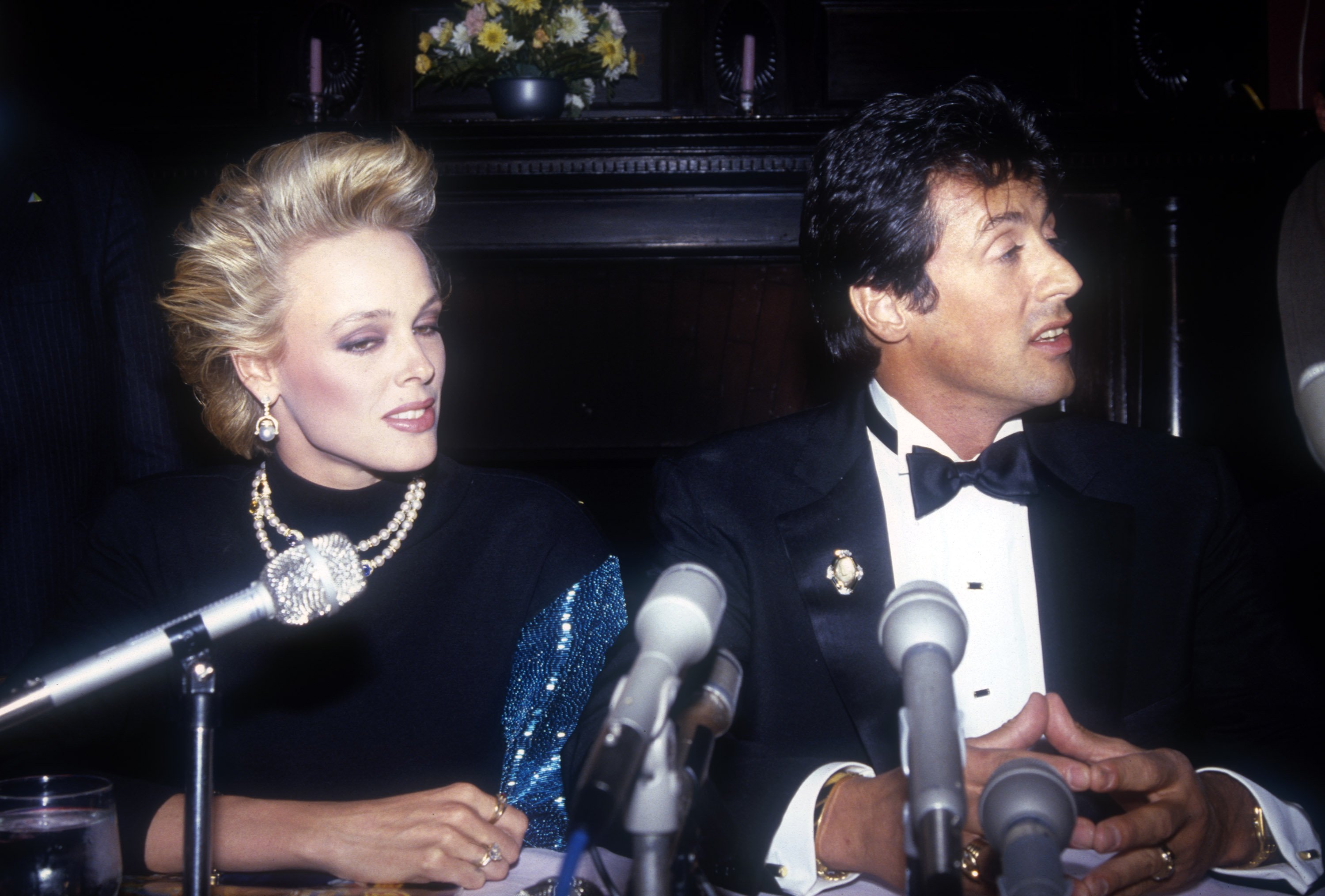 Brigitte Nielsen and Sylvester Stallone in Massachusetts 1986. | Source: Getty Images
She said, "First of all, it was a long time ago, and you know, with time, everything kind of smooths out. And because he's a pro, I'm a pro," she added. "We buried the hatchet; we moved on, which is great".
Although Stallone and Nielsen ended up in an ugly divorce, they both respected their passion for acting, and their differences did not get in between their ability to produce intriguing films.
Please fill in your e-mail so we can share with you our top stories!