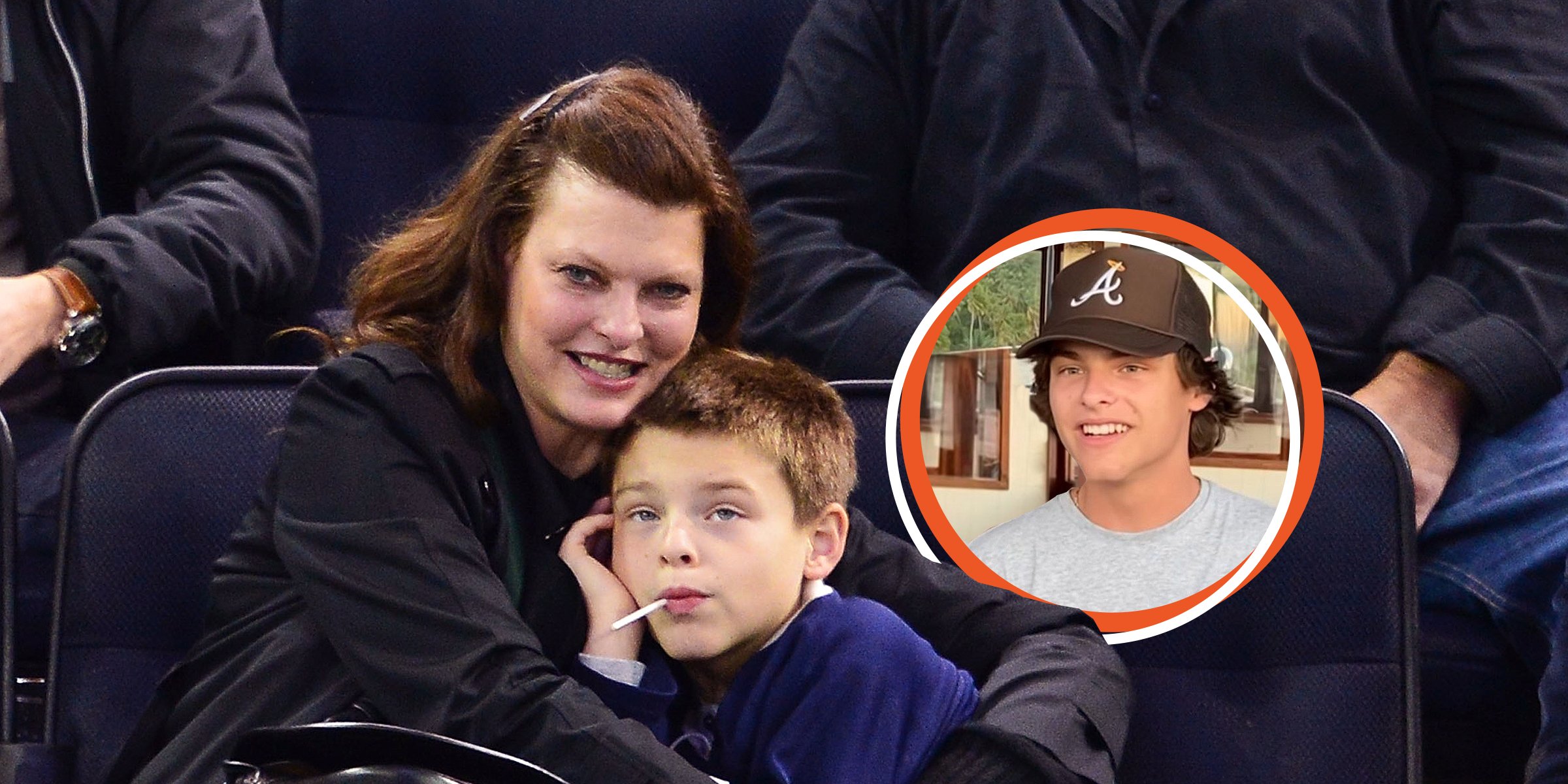 Getty Images | Instagram/salmahayek
Augustin James Evangelista's Father's Identity Was Kept Secret for Years – Meet Linda Evangelista's Son

Augustin James Evangelista was born to model Linda Evangelista. After his birth, his mother kept the identity of his father secret for years before she filed court documents that revealed the man's identity.
Former Canadian model Linda Evangelista was one of the most accomplished and influential models who began her career in 1984. She was one of the five supermodels in the 1990s, alongside Naomi Campbell, Cindy Crawford, Claudia Schiffer, and Christy Turlington.
In 2006, the model became pregnant, and everyone wondered who his father was when she welcomed her son in late 2006. However, she did not reveal the identity of her son's father for years.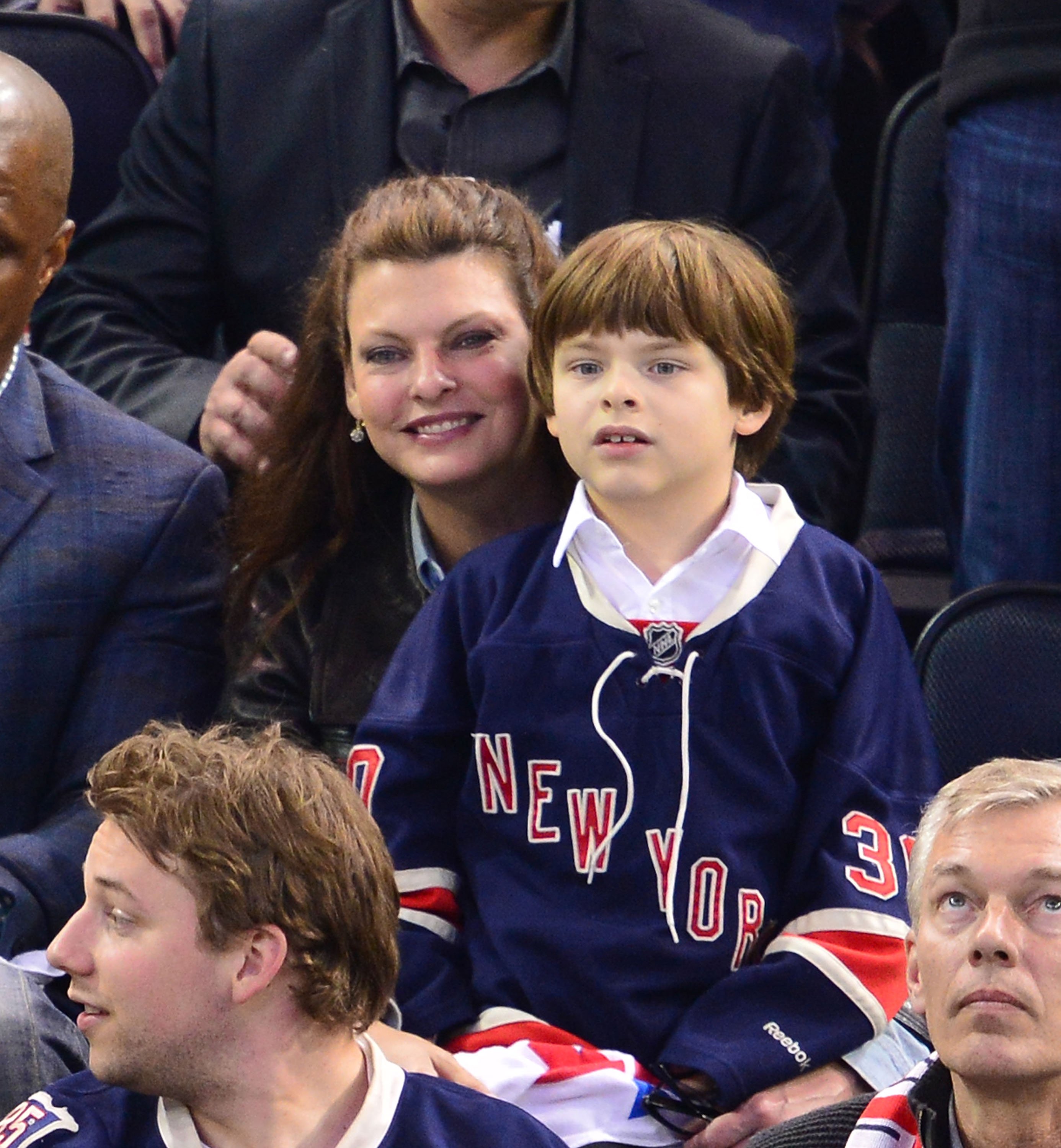 Linda Evangelista and Augustin James Evangelista at the Montreal Canadiens vs. New York Rangers playoff game on May 29, 2014 | Source: Getty Images
In 2011, Linda filed a petition against her son's father, revealing his identity. She accused him of having not paid child support, and at the time, Augustin was four and a half years old.
In her petition filed at a New York court, she named French businessman François-Henri Pinault as her son's father. Here's everything you need to know about her son, Augustin.
WHO IS AUGUSTIN JAMES EVANGELISTA?
On October 11, 2006, Augustin was born to the Canadian supermodel Linda in New York. He is her only son and the only child she had with his father, Pinault.
During her pregnancy, she revealed that she had embraced the journey to motherhood, and it did not freak her out. The model told reporters that she exercised or did yoga daily to go through the pregnancy as smoothly as possible.
Augustin's mother prepared for the arrival of her son and even stopped using Botox. Before she became pregnant with Augustin, she had been pregnant in 1999.
At the time, she was dating her then-boyfriend French soccer player and goalkeeper Fabian Barthez, and after she took in, she suffered a miscarriage.
Despite her fame and the wealth of Augustin's father, whom she had never talked about for years, once the model became a mother, she raised her son out of the spotlight.
While Augustin was growing up, his mother barely talked about him in the press. However, she once said he was the opposite of her as he did not like fashion but would rather watch sports and go to games.
Augustin's mother had no choice but to do boy things, and she would go to games with him to support their favorite American football team, the Carolina Panthers.
Even though he had a beautiful relationship with his mother, Augustin's relationship with his father was almost non-existent for three years.
While his father knew about him in January 2007, the businessman did not acknowledge Augustin as his son until 2009. That same year, his father almost did not want to attend his birthday party.
AUGUSTIN JAMES EVANGELISTA'S PARENTS WERE ONLY TOGETHER FOR DAYS
Augustin's parents started dating in 2006 and were together for three or four months. However, during their court hearing, his father revealed that he and Linda had only been together for seven days throughout their relationship as they lived on different continents.
After his mother found out she was pregnant in January, she told his father the news in March, but the world found out in 2011 when she dragged him to court.
In her petition against his father, Augustin's mother reportedly asked for $46,000 per month, but she denied it. Her attorney revealed that Augustin's father mentioned the figure as part of his PR campaign.
However, the model believed her son deserved that much money and compared him with his step-sister, Valentina, whom his father had after he married Mexican and American actress and producer Salma Hayek.
According to Augustin's mother, while Valentina enjoyed vacations and would have a $12 million Los Angeles home when she came of age, her son would have nothing and did not have such luxurious experiences.
After a few days of court appointments, they settled on May 7, 2012. However, the court never disclosed the details of the settlement to the media.
AUGUSTIN JAMES EVANGELISTA WAS THE LIGHT ON HIS MOTHER'S LIFE
After years of taking it slow with her career, Augustin's mother revealed that it was because she was disfigured. In an Instagram post in 2021, she revealed that she underwent a CoolSculpting fat-reduction procedure in 2006.
She said the procedure left her "permanently deformed," so she filed a $50 million lawsuit against Zeltiq Aesthetics, the marketer who also licenses CoolSculpting devices.
The procedure caused her to develop Paradoxical Adipose Hyperplasia, a side effect they never mentioned earlier, which made her go into hiding.
Augustin initially did not know what had happened to his mother because she did not want to be a burden to him. However, as she hid, she almost ruined their relationship as he noticed that she was no longer fun.
The model quickly realized that even though she had taught her son that beauty did not come from outward appearances, she was taking her advice.
After she told him what had happened and also told the world, she warned Augustin that people might say things. However, he told her he would be there for her and did not care what they might say.
Three days after she revealed her plight to the world, the model took to Instagram to pay tributes to her son for National Son day. In the caption, she wrote:
"Light of my life."
AUGUSTIN JAMES EVANGELISTA'S RELATIONSHIP WITH HIS FATHER AND HIS FAMILY
While Augustin's father reportedly acknowledged him in 2009, the businessman said he had recognized his son since 2007. He revealed that Augustin was integrated within his family.
In 2021, while on vacation, Augustin's stepmother, Hayek, shared a rare photo of him on Instagram. Immediately fans took note of how he is the spitting image of his mother.
Please fill in your e-mail so we can share with you our top stories!