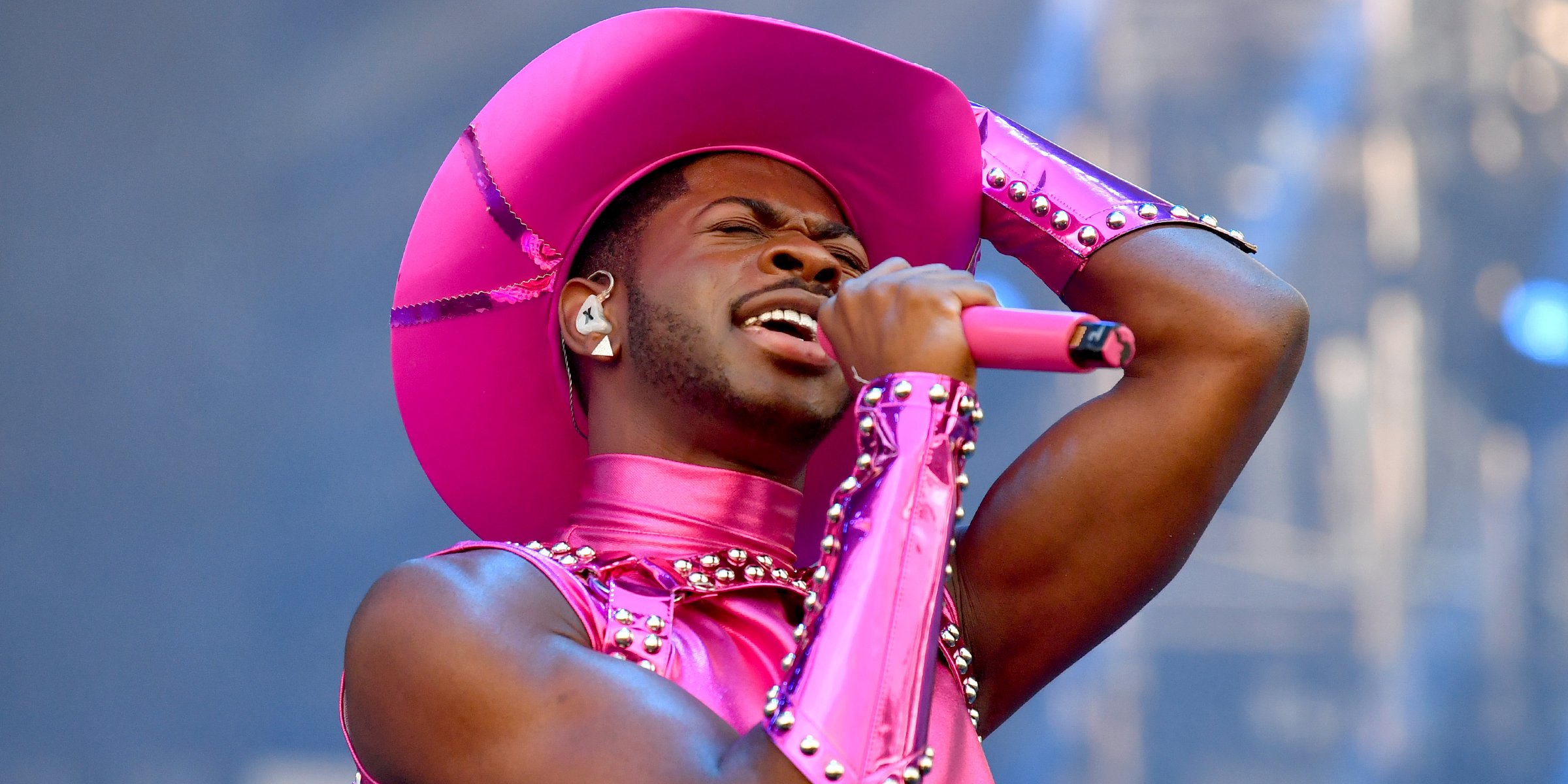 Getty Images
Lil Nas X's Height Spark Fans' Curiosity as He Tops Most Rappers - How Tall Is He?

Lil Nas X is a rapper and singer known for his signature looks that always capture people's attention. Lil Nas X's height recently sparked questions after his appearance at the MTV VMA's. So, how tall is Lil Nas X?
On August 28, Lil Nas X attended the 2022 MTV VMA's, wearing another one of his unique outfits that were instantly noticed and got people talking. This time, the artist stepped out in an all-black ensemble that featured a lot of feathers.
Lil Nas X wore an eye-catching look that included a black feather ballgown skirt frame with black wide-leg pants underneath and was topless. His huge headdress is what instantly captured most people's attention and also featured black feathers.
Wearing platform shoes with his outfit made the rapper look taller than he was. The rapper appeared onstage alongside other musicians. It sparked questions as people started to wonder how tall he was because even despite wearing platforms, he towered over all other artists around him.
PEOPLE'S REACTIONS ON TWITTER
There have been many reactions to the rapper's height on Twitter, with most people expressing shock at how tall the 23-year-old is. One tweet said, "How tall is Lil Nas X?! DJ Khaled looks so small next to him." Another user said they didn't know Lil Nas X was so tall, with another asking why the musician is so tall.
In another tweet, a user noted how the rapper towered over Offset and wondered how tall the musicians were. One tweet also said the platforms Lil Nas X was wearing made him a "sky scrapper" as the musician is already soaring. With so much interest around Lil Nas X's height, let's find out how tall the musician is.
HOW TALL IS LIL NAS X?
It's not the first time many people have wondered about Lil Nas X's height. Some have even joked that the part 'Lil' of his nickname doesn't suit him because he's not little at all.
Twitter users reacted to the rapper's height, with one tweep comparing Lil Nas X's height with the average American male and stating that his name is misspelled.
Another tweet hilariously said, "Lil Nas X is over 6 feet tall; that's not Lil at all. I feel betrayed," and another asked how tall he is. One more tweet was by a user who expressed his disappointment at Lil Nas X's height.
According to various sites such as IMDb, Lil Nas X is 6 feet, one and three-quarter inches tall. Multiple sources have also reported that the Georgia native's height is between 6 feet, 1 inch, and 6 feet, 2 inches.
However, the musician has never revealed the actual number himself. When his reported height is compared to other artists, Lil Nas X is allegedly taller than most rappers.
According to The Sun, rappers such as Lil Wayne, Doja Cat, and Nas are shorter than Lil Nas X. Lil Wayne is reportedly about 5 feet, 5 inches, with female rapper Doja Cat also having the same height as Lil Wayne. Legendary rapper and songwriter Nas is about 5 feet, 8 inches.
LIL NAS X IS MORE THAN JUST A MUSICIAN
Lil Nas X may be known by many as a rapper and singer, but he continues to prove that he's way more than that. The 23-year-old has been described by many as a fashion icon.
The musician is making his mark in fashion, and his name is now synonymous with the industry. It is all thanks to his unique fashion dress sense and love for most beauty-related things.
The musician is also becoming well-known in the beauty industry. Recently, he became an ambassador for YSL Beauty after the brand announced on August 26, 2022, that Lil Nas X had joined them as an ambassador.
Lil Nas X is featured in YSL Beauty's campaign for their new The Bold lipstick range, available in different shades of pink and red.
Please fill in your e-mail so we can share with you our top stories!