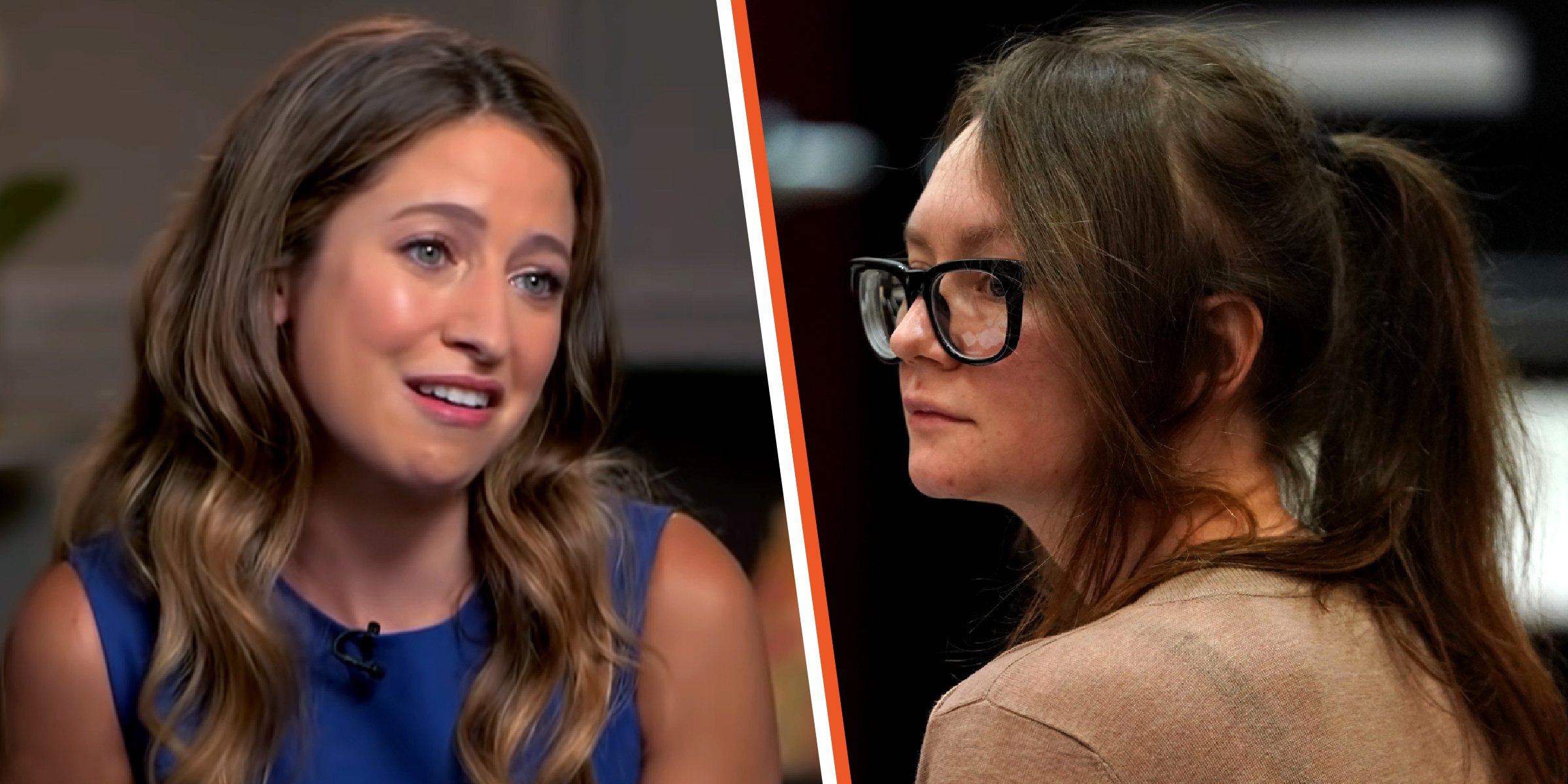 YouTube/ABCNews | Getty Images
Rachel Deloache Williams: The Life of Anna Sorokin's Former Friend after 'Inventing Anna'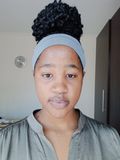 The Netflix true crime docu-series "Inventing Anna" is based on the ordeal of a former Vanity Fair photo editor Rachel DeLouche Williams and convicted con-woman Anna Sorokin.
The series follows the events that transpired in 2017 after Rachel DeLouche Williams met the German native Anna Sorokin, who then went by Anna Delvey, at a nightclub in New York.
The faux heiress is infamous for conning several wealthy New Yorkers, institutions, and friends. Williams was the first to come out with her story of how Sorokin feigned their friendship, only to leave her drowning in debt and anxiety.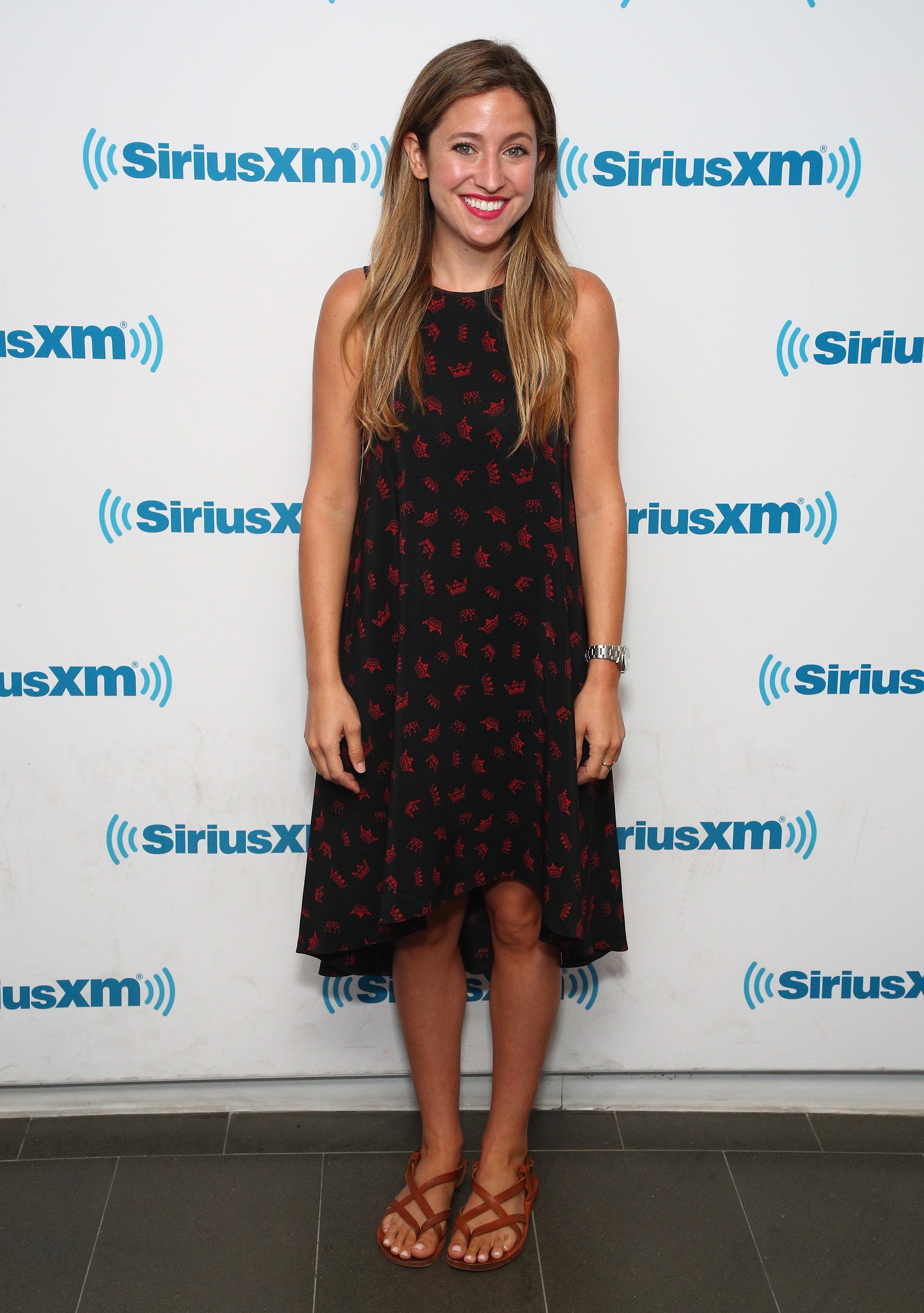 Rachel DeLoache Williams photographed during her visit at the SiriusXM Studios on in New York City | Source: Getty Images
Who Is Rachel DeLoache Williams?
Rachel DeLoache Williams is a photographer, writer, producer, and creative consultant who grew up in Knoxville, Tennessee. After finishing high school, she pursued and graduated with her tertiary education at Kenyon College.
In 2010, Williams relocated to New York City, where she was hired as a photo editor for Vanity Fair Magazine. However, following the events of her debacle with Sorokin, and after being employed by the outlet for nearly a decade, she was dismissed in 2019.
Williams opened up about her former friendship with German-native Anna Sorokin in a 2019 interview with ABC News. The then 31-year-old recalled how being in her late twenties signaled major changes for herself and her friends.
Williams shared that her friends were getting into lifetime commitments, such as marriage, relocation, and parenthood. However, the former photo editor was not ready to jump on that bandwagon, which left her feeling isolated. That's when Sorokin arrived in her life.
Williams recalled Sorokin's peculiar and quirky demeanor, saying she was captivated by her. She added that:
"I was sort of fascinated by her willingness to just...challenge boundaries."
Anna Sorokin is pictured in the courtroom during her trial at New York State Supreme Court | Source: Getty Images
When the pair became acquainted, Sorokin told Williams she was an heiress entitled to a trust fund worth over $60 million. Sorokin invited Williams to luxurious restaurants, private gym sessions, and sauna treatments to solidify her affluent profile.
Eventually, Sorokin invited the photographer to an all-expenses-paid trip to Morroco in May 2017, where the faux heiress would handle all the payments for herself, Williams, and two more unnamed friends.
Williams shared that she felt she needed the diversion due to her isolation, so she agreed. According to the New York Post, their stay at the hotel racked up to $62 000 when all of Sorokin's credit cards declined, putting them in a dangerously and financially awkward position.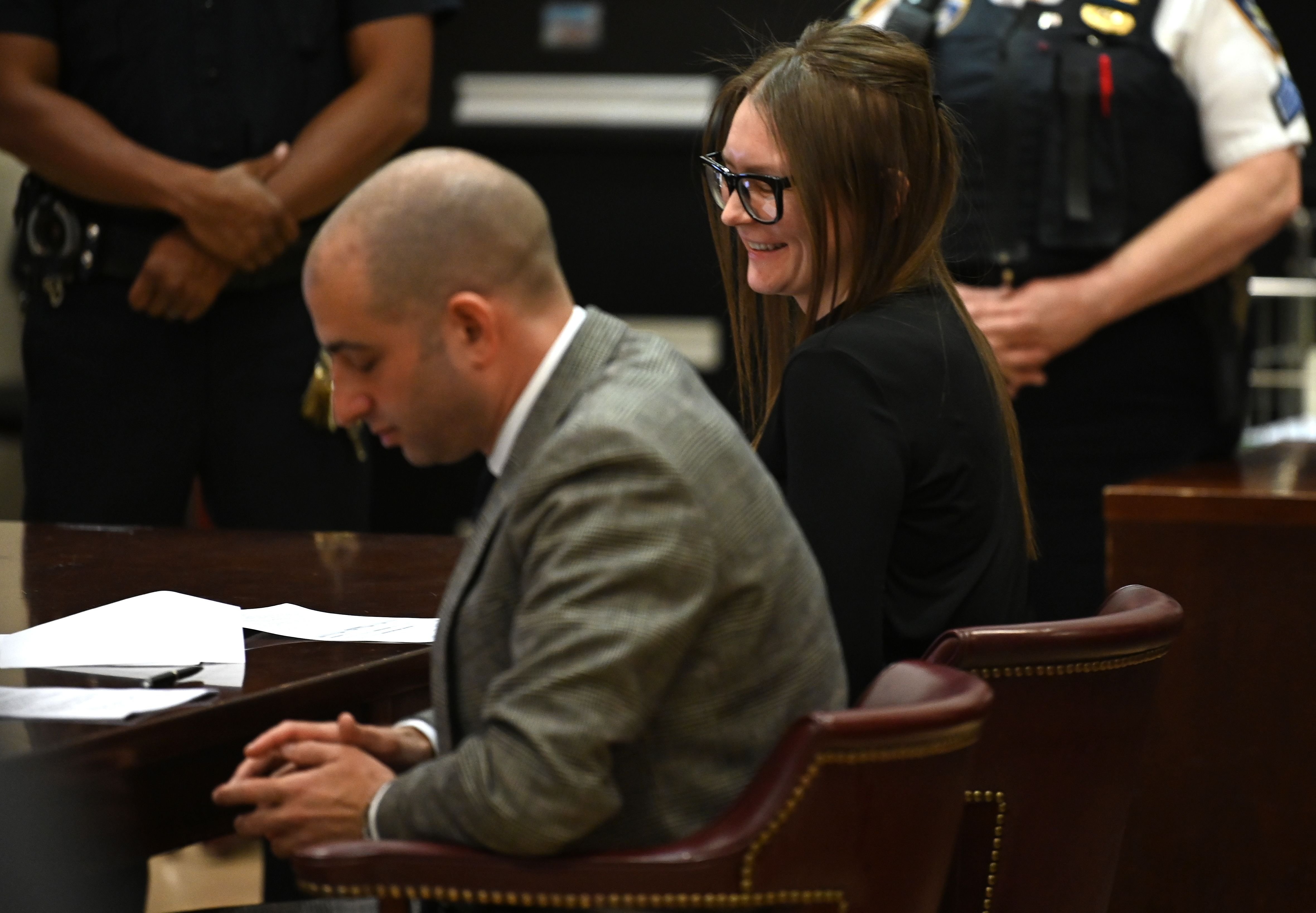 Anna Sorokin is pictured smiling next to her attorney Todd Spodek during her sentencing at Manhattan Supreme Court | Source: Getty Images
After insisting that she was waiting for the banks and lawyers to return to her, Sorokin asked Williams to handle the bill.
This debt garnered two different reactions from both women; as a panicked Williams felt the world drop at her feet when she saw the message that notified her of the amount debited from her account, Sorokin remained calm. During her testimony, she described how:
"Anna was just sitting on the couch; she wasn't making calls, her phone was just sitting on the table."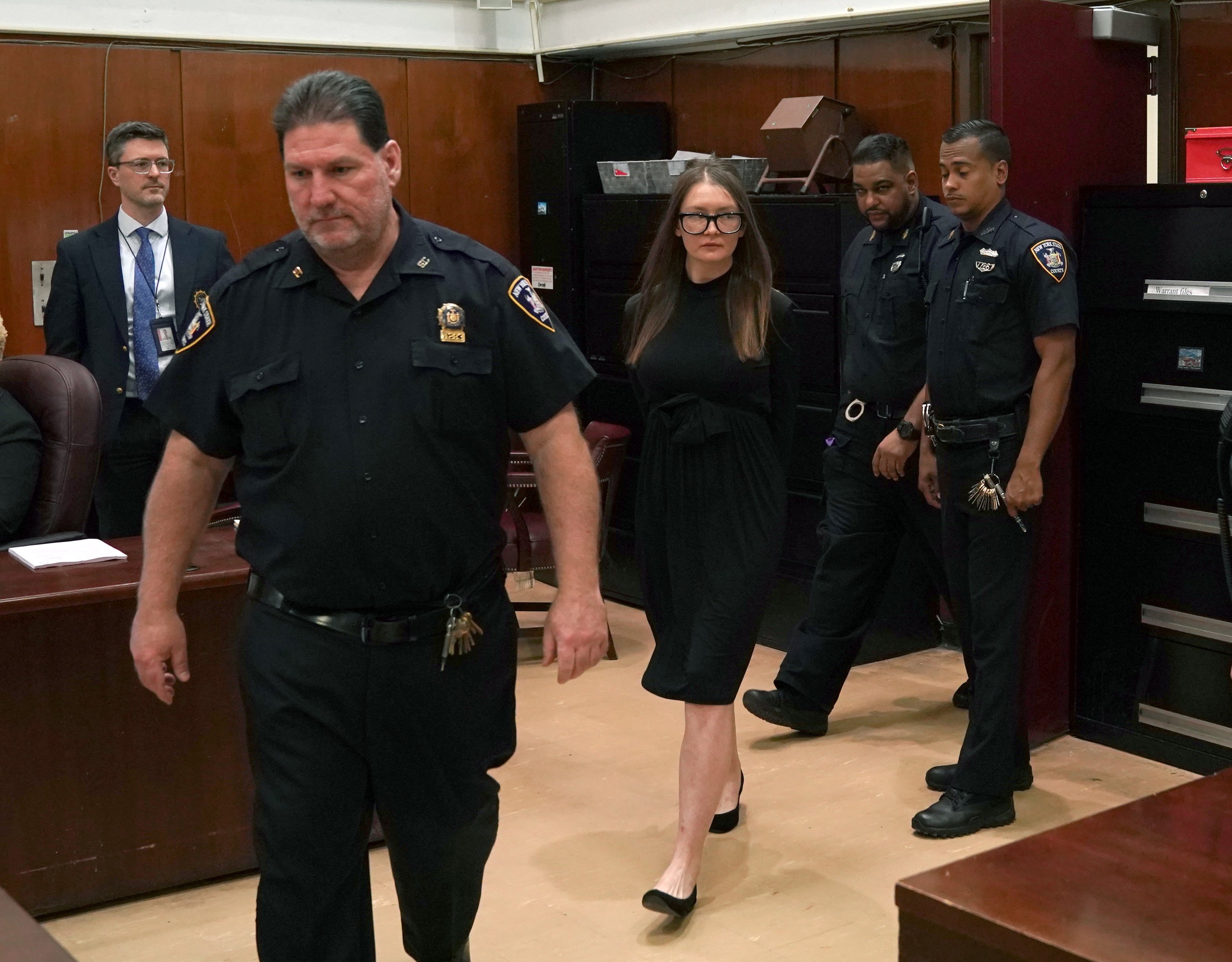 Anna Sorokin is photographed as she arrives in court for her sentencing at Manhattan Supreme Court | Source: Getty Images
Although Williams was overwhelmed by Sorokin's request, she was assured she would be compensated. Sadly, six months passed as the money she paid in Morocco devastated her financial stability and her mental health.
When Williams realized that she wouldn't be reimbursed, as Sorokin went unresponsive, she sought the authorities and social media to help her track down the con-woman.
Furthermore, she assisted the police in a sting operation that succeeded in Sorokin's arrest when she was found in Malibu, California, in the summer of 2017.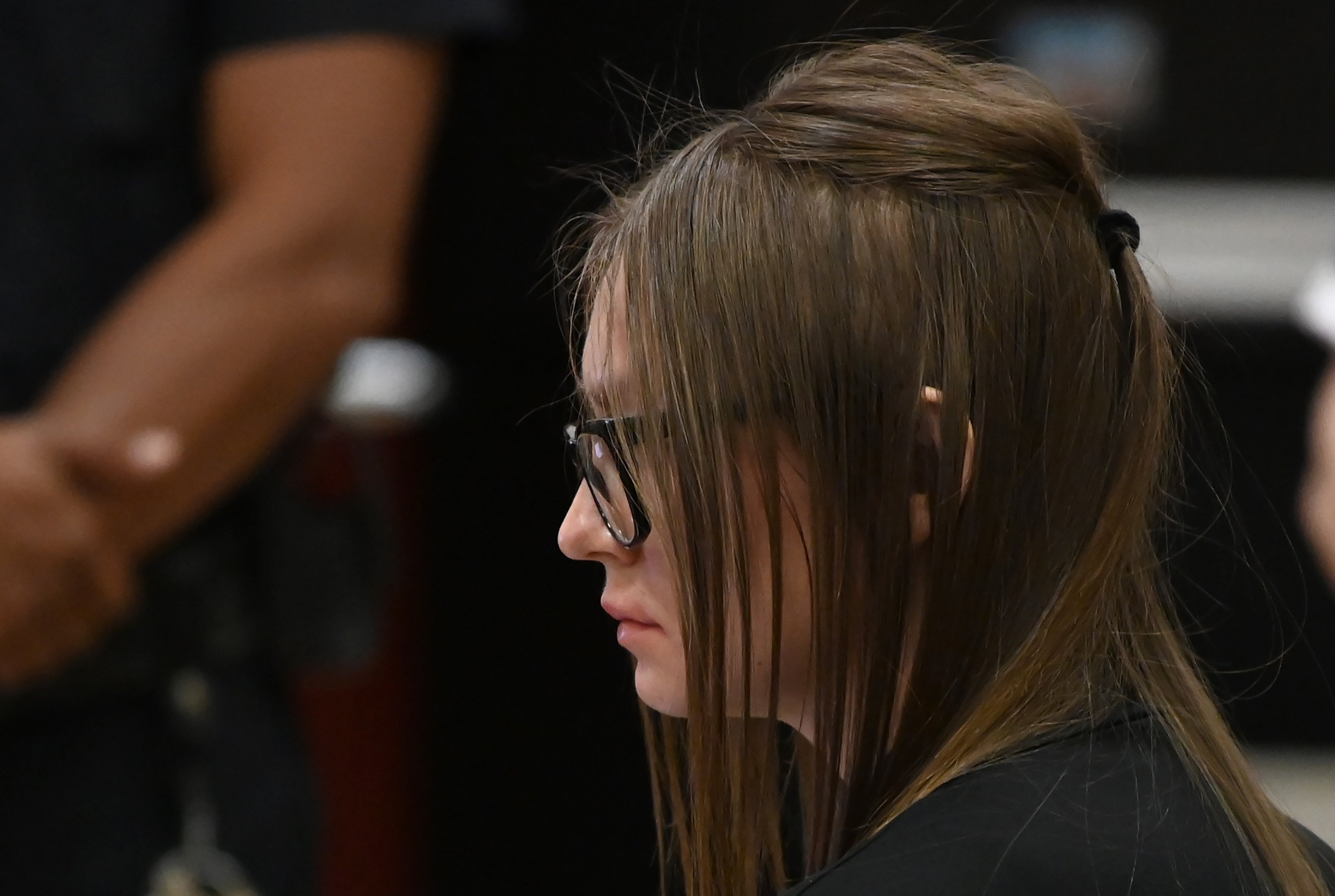 Anna Sorokin pictured as she sat during her sentencing at Manhattan Supreme Court | Source: Getty Images
Before losing her job, Williams published a story on her experience as a con victim in Vanity Fair magazine. She then began writing her 2019 book "My Friend Anna: The True Story of a Fake Heiress," published by Simon and Schuster.
The writer detailed the events that transpired during her ill-fated friendship with the woman she spent almost every day before it all went downhill.
Per Women's Health magazine, The Times announced Williams's book as one of their Bestsellers and listed it in the Top 100 Must-Reads of the time, bringing her some fame and fortune to get her life back on track.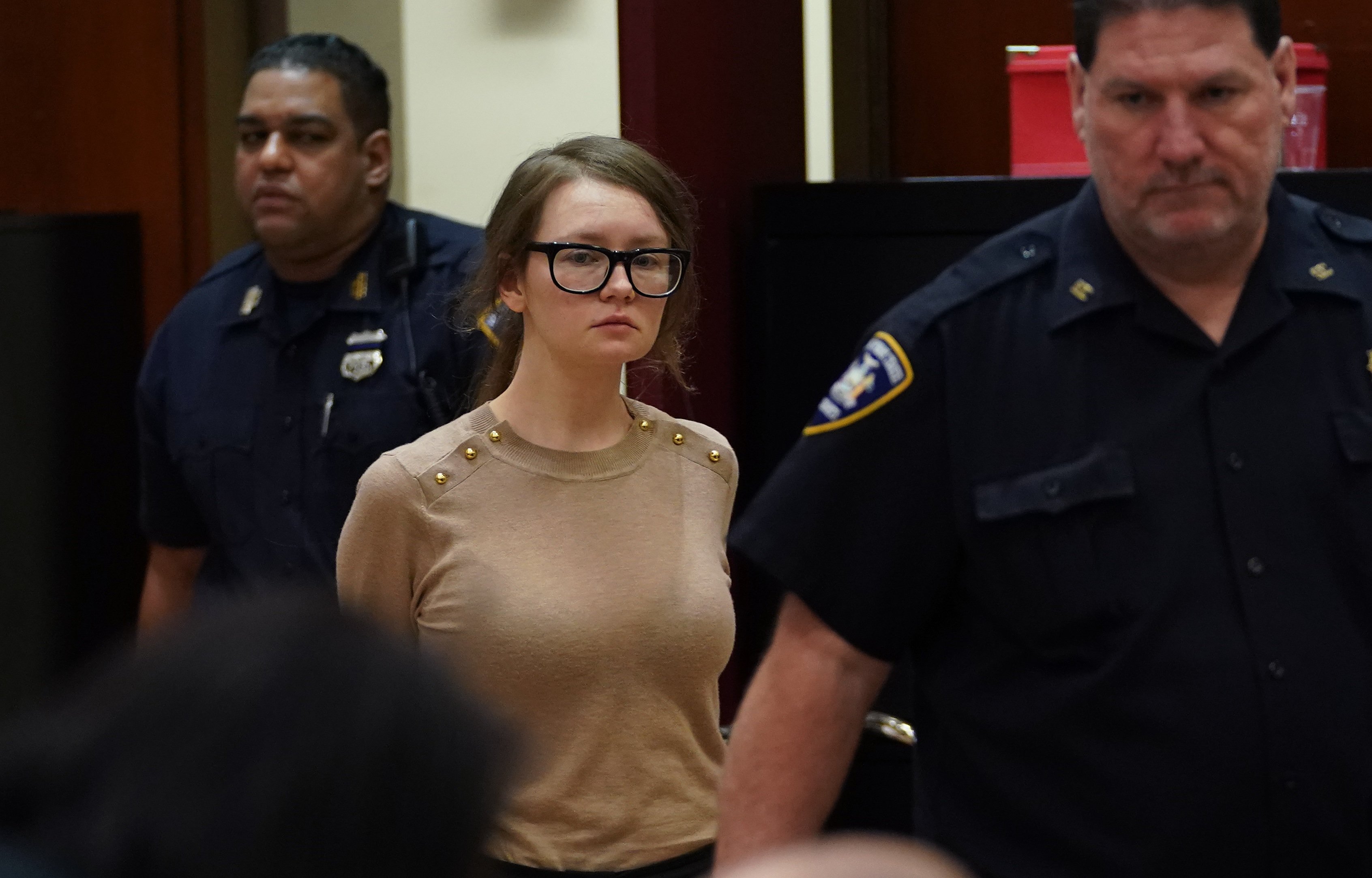 Anna Sorokin is seen in the courtroom during her trial at New York State Supreme Court | Source: Getty Images
What Is Rachel DeLoache Williams up to Now?
On February 11 this year, Netflix premiered the mini-series "Inventing Anna," based on Williams and Sorokin's story. When Williams saw how they depicted her, she awarded the streaming company a defamation lawsuit and shared her reasons why
Williams worried that to dramatize the story, Netflix twisted the story's true nature to garner more viewers, as this kind of content is popular nowadays. She stated that:
"[...] Netflix moved so quickly that their involvement influenced the nature of the very story they intended to dramatize."
People obtained the legal documents that detailed Williams's argument for the case, which stated that although most of the characters on the show received fictional character profiles, Williams's identity was not afforded that protection.
Williams's "fictional" character was defamed in real life, leading to a barrage of unsolicited hateful online abuse and in-person interactions.
Moreover, the legal argument states that Netflix had ulterior motives when the company Williams's details as they were in the show since the creative consultant had sold her story to HBO.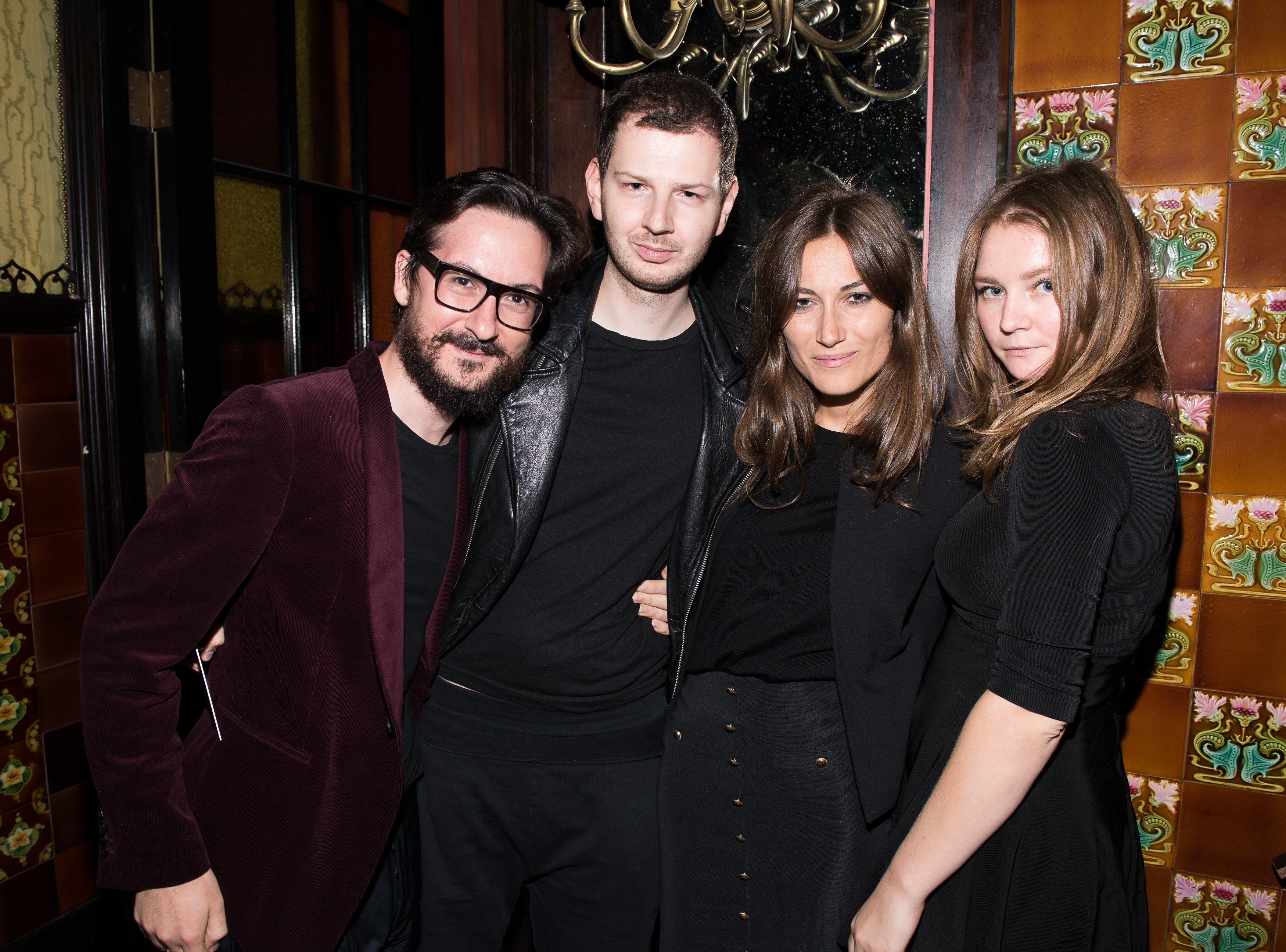 From left-right, Giudo Cacciatori, Gro Curtis, Giorgia Tordini, and Anna Delvey pictured at the first Tumblr Fashion Honor in 2014, in New York | Source: Getty Images
HBO was set to create a film about Williams's story; however, no announcements have been made regarding production. Regardless, Williams won't benefit from it financially since the company went through proper channels to obtain the rights to her story.
Per The Sun, Williams is currently residing in Brooklyn, New York. Anna Sorokin's former friend continues working as a freelancer in photography and creative consultation and expanding her career as an author. Her services, contact details, and social media handles are advertised on her website.
Please fill in your e-mail so we can share with you our top stories!