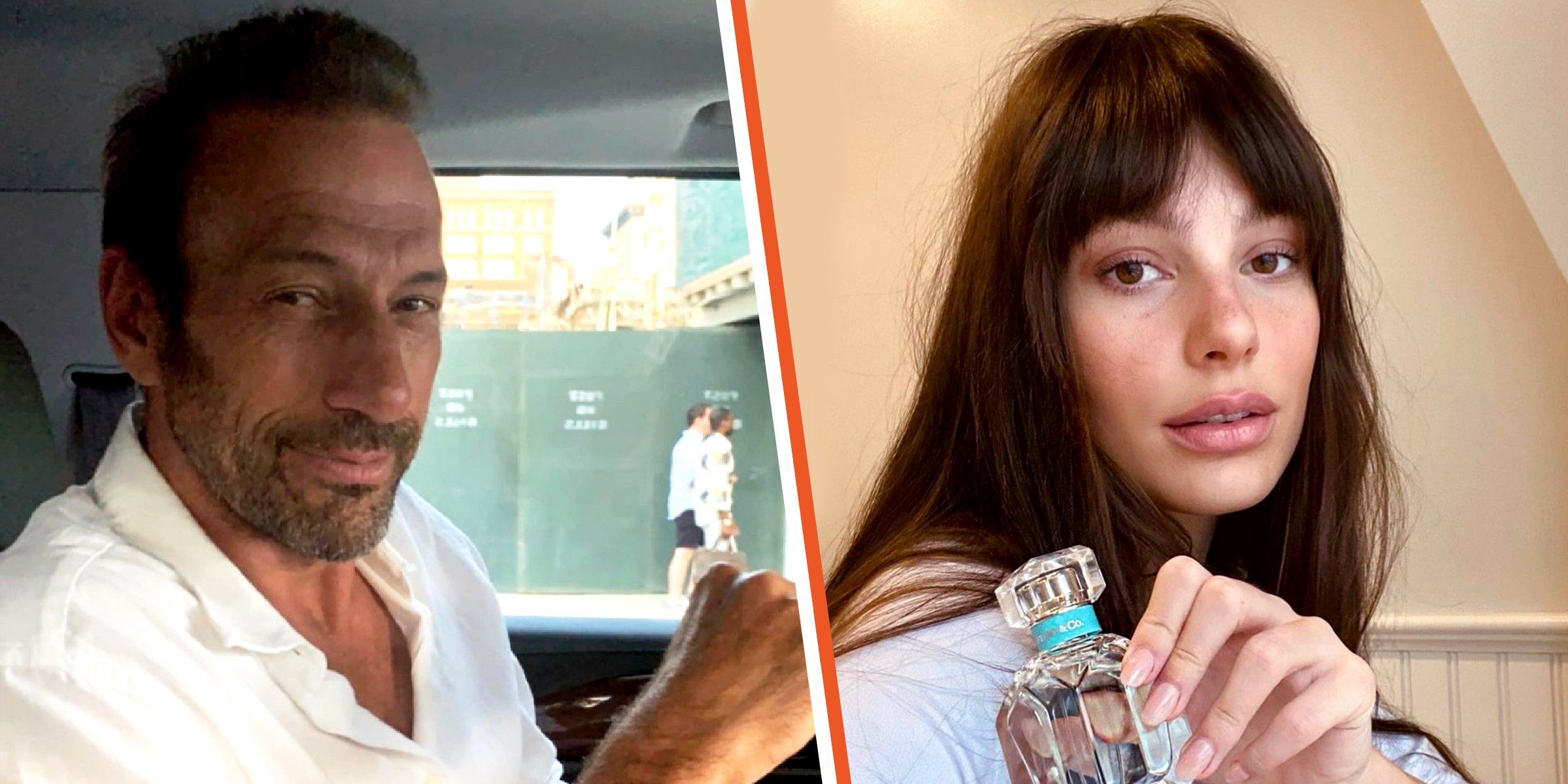 Instagram/camilamorrone
Maximo Morrone Modeled for Big Designers and Is His Daughter Camila Morrone's Best Friend

Maximo Morrone was a supermodel in the '90s, posing for several luxury brands. Nowadays, he is more famously known for his photography and being the father of Leonardo DiCaprio's ex-girlfriend, Camila Morrone.
Maximo Morrone built his career in the entertainment industry as an on-screen actor, supermodel, and photographer. However, he is more famously known as the loving father of Camila Morrone, Leonardo DiCaprio's ex-girlfriend of four years.
The "Titanic" star and Maximo seem to get along quite well. The duo was even spotted bonding during a drive to Malibu in 2020. Here's more about the Argentinian father of Camila.
Maximo Morrone Was Born in Mendoza
Born in Mendoza in 1960, Maximo is of Italian, Romanian, and Spanish descent. He grew up in Argentina before moving to Los Angeles, USA, for his wife, Lucila Sola, to pursue an acting career in Hollywood.
With a fit body and six-foot-two height, it wasn't surprising that a model representative found potential in him while strolling the California coast. Maximo landed a contract and modeled for the likes of Dolce & Gabanna and Valentino.
As he gained more popularity amongst the younger crowd, Maximo became less active on social media platforms. He hasn't posted on his Facebook page for some time and keeps his Instagram profile private.
Maximo Morrone Was a Successful Model
Maximo became a supermodel in the '90s, collaborating with Kate Moss and Naomi Campbell in Valentino and Versace ads. His income funded his family's lifestyle, while his wife couldn't find an acting gig.
"I saw them struggle their whole lives to be financially independent actors, and seeing them go through that, I was kind of turned off to it," he recalled. Little did he know that he would end up like them one day.
Maximo was a familiar face on commercials and catalogs of Diesel, Dolce & Gabbana, Versace, and Valentino.
He has modeled for magazines such as Arena UK (autumn 1991), Mademoiselle USA (12/1991), Vogue Homme International (3/1992), Elle Spain (12/1992), Elle France (2/1993), and Cosmopolitan Germany (1/1994).
After years in front of the camera, he tried his hand behind it as a photographer and took portraits, now featured on his website. He focuses on this craft nowadays.
In 1994, Maximo started acting and built his career in film. He appeared in one episode of "CSI: Miami," where he played Paul Tomassi, and 16 episodes of "Los Luchadores," where he played Lobo Fuerte, from 2000 to 2001. However, his last role was in 2008.
Maximo Morrone Is the Father of Three Children
Maximo married Sola in 1997 and stayed together until 2006. Together, they have one daughter, Camila. Following their divorce, Sola entered a relationship with Al Pacino from 2009 to 2015, while their daughter dated another star, DiCaprio, in 2018.
Camila Morrone, born on June 16, 1997, is Maximo's firstborn who followed in his footsteps in the fashion industry. Although separated from her mother, Maximo remains on good terms with his daughter and ex-wife. Camila even calls him her best friend and sometimes posts photos with him on her social media accounts.
Maximo later had two more children, Sky and Adriana, with his second wife, Jennifer Bolden, whom he married in 2011. Bolden is an interior renovator, brand architect, and activist for mother earth.
Unfortunately, the couple's marriage ended in divorce. Reports show Maximo dating Barbara Guillaume, a celebrity men's groomer. However, his real relationship status is not yet confirmed.
It seems that Maximo, despite focusing on his career, was able to raise a wonderful daughter with whom he shares a close relationship.
Please fill in your e-mail so we can share with you our top stories!