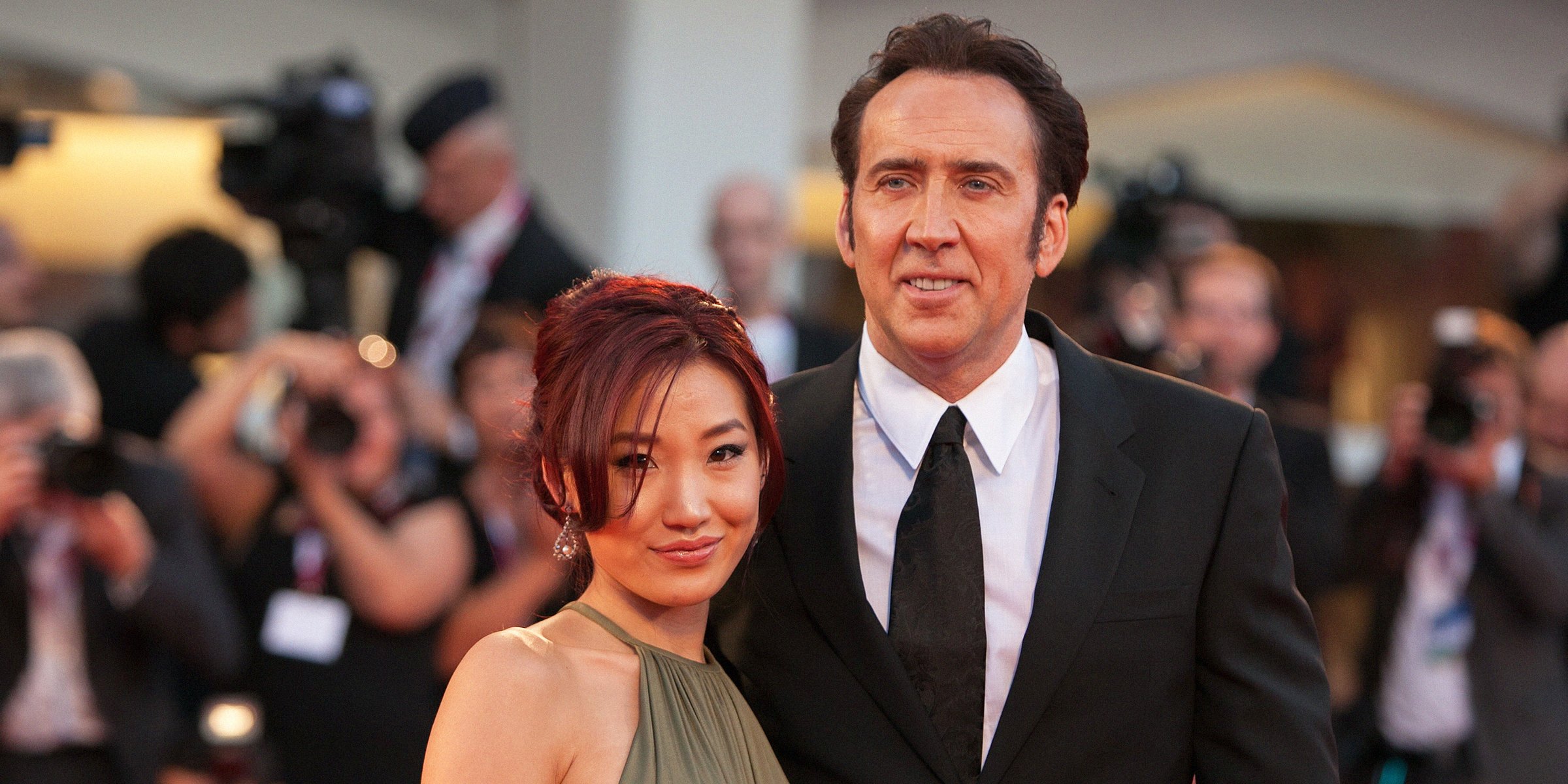 Nicolas Cage and Alice Kim | Source: Getty Images
Alice Kim Is Nicolas Cage's 3rd Ex-wife and the Mother of His Son - Get To Know Her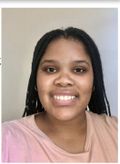 Nicolas Cage has been married a few times, but his longest marriage was to his third wife, Alice Kim. Nicolas Cage and Alice Kim's love story began when they met at a restaurant when she was 19.
The "Face/Off" actor had a bevy of love interests over the years, with some lasting years and others only days. However, his longest relationship was with Alice Kim.
After the couple met in Los Angeles, they had a shotgun wedding. Cage knew their age gap and quick marriage would cause a media frenzy, but he insisted they were in love. The exes shared a son before they decided to call it quits.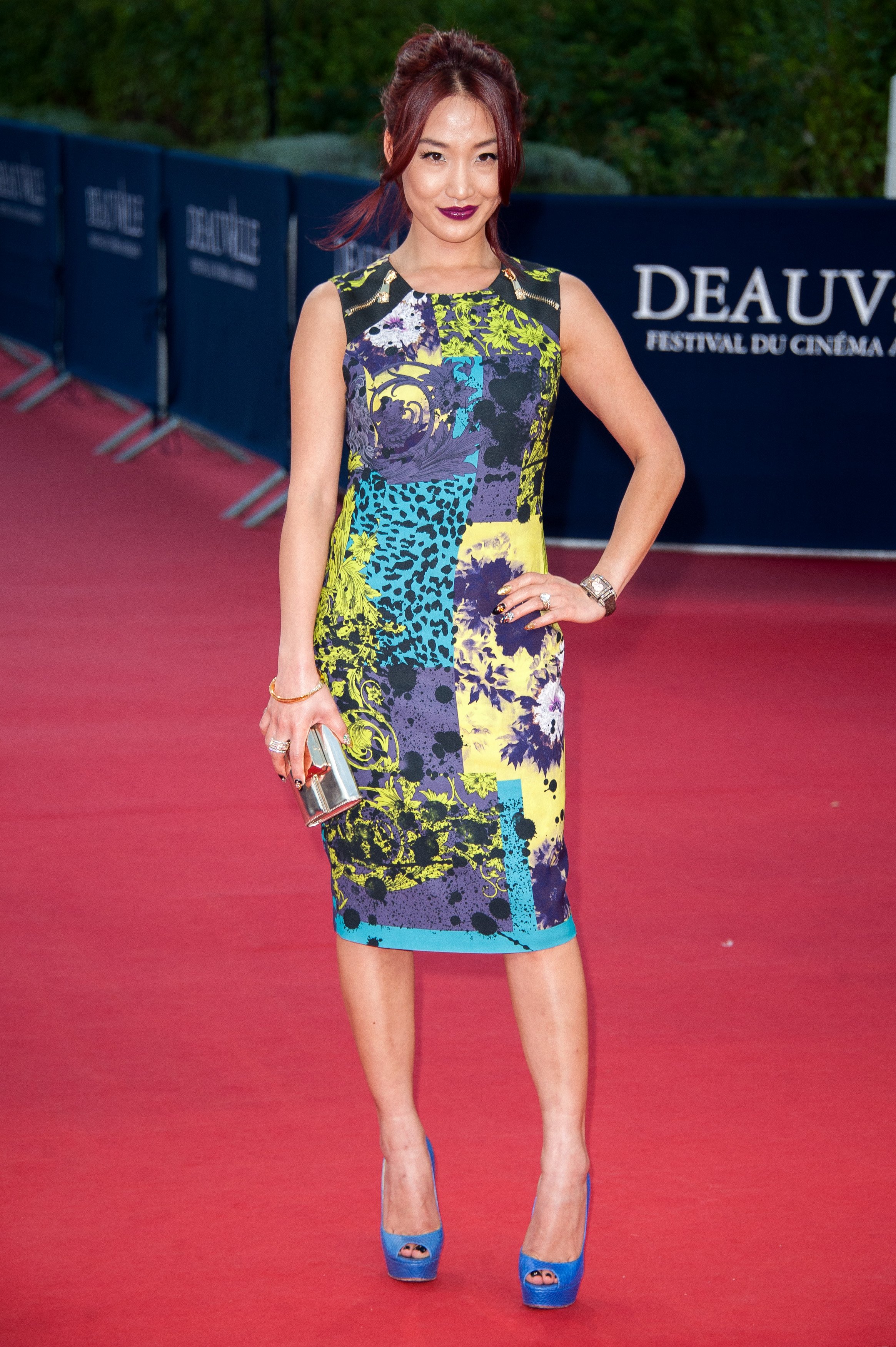 Alice Kim at the premiere of "Joe" in Deauville, France on September 2, 2013 | Source: Getty Images
Who Is Alice Kim?
Alice Yung Kim was born on December 27, 1983. Kim was raised in Los Angeles, California, and was 20 years younger than Cage when they met in 2004. She worked as a waitress at Kabuki restaurant when they met. Two months later, they tied the knot on a ranch in Northern California.
Their rushed wedding was so that she could travel with Cage to film "Lord of War" in South Africa. Cage also insisted their decision to get hitched came from a place of love.
Despite causing a stir in the media, Cage's only concern was winning over Kim's family. Her mother cut right to the chase the first time she met Cage. The actor put on a Korean accent when imitating his mother-in-law while telling the story of the first time they met.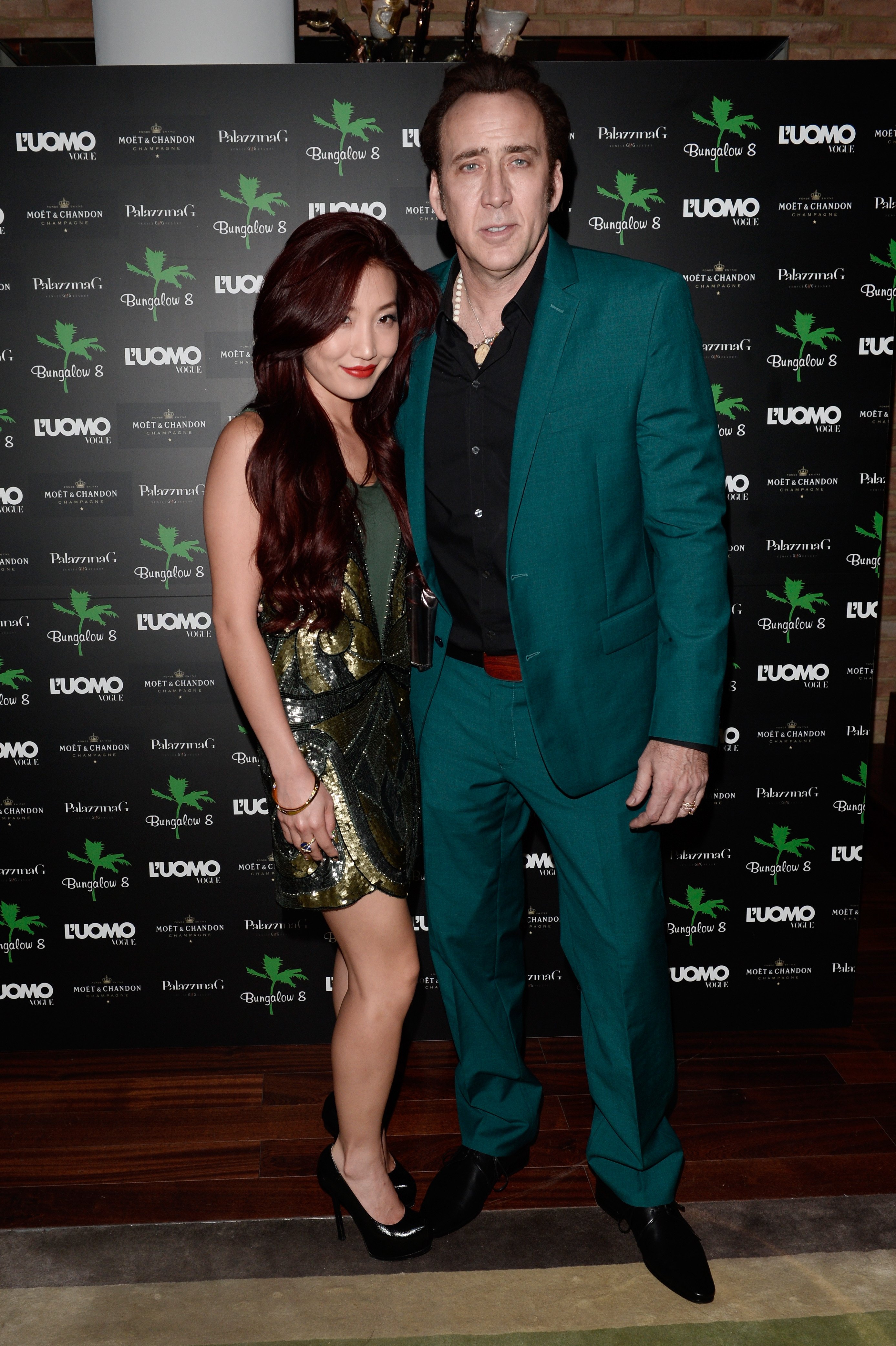 Alice Kim and Nicolas Cage at the 70th Venice Film Festival in Venice, Italy on August 31, 2013 | Source: Getty Images
Without so much as a 'hello,' she exclaimed, "She is too Young!" he said. Cage knew his work cut out for him but would ultimately win her over.
Cage said his decision to marry outside of his culture was conscious; he gave Kim credit for helping him maintain a stable lifestyle during their marriage. Kim had a short-lived acting career; in 2007, she appeared in "Next," an action movie that starred her husband, Jessica Biel and Julianne Moore.
She also had roles in "Werewolf When of the S.S." and "Grindhouse." However, she chose to leave acting behind and moved to a guard-gated suburb of Las Vegas. The pair welcomed a son before they split in 2016.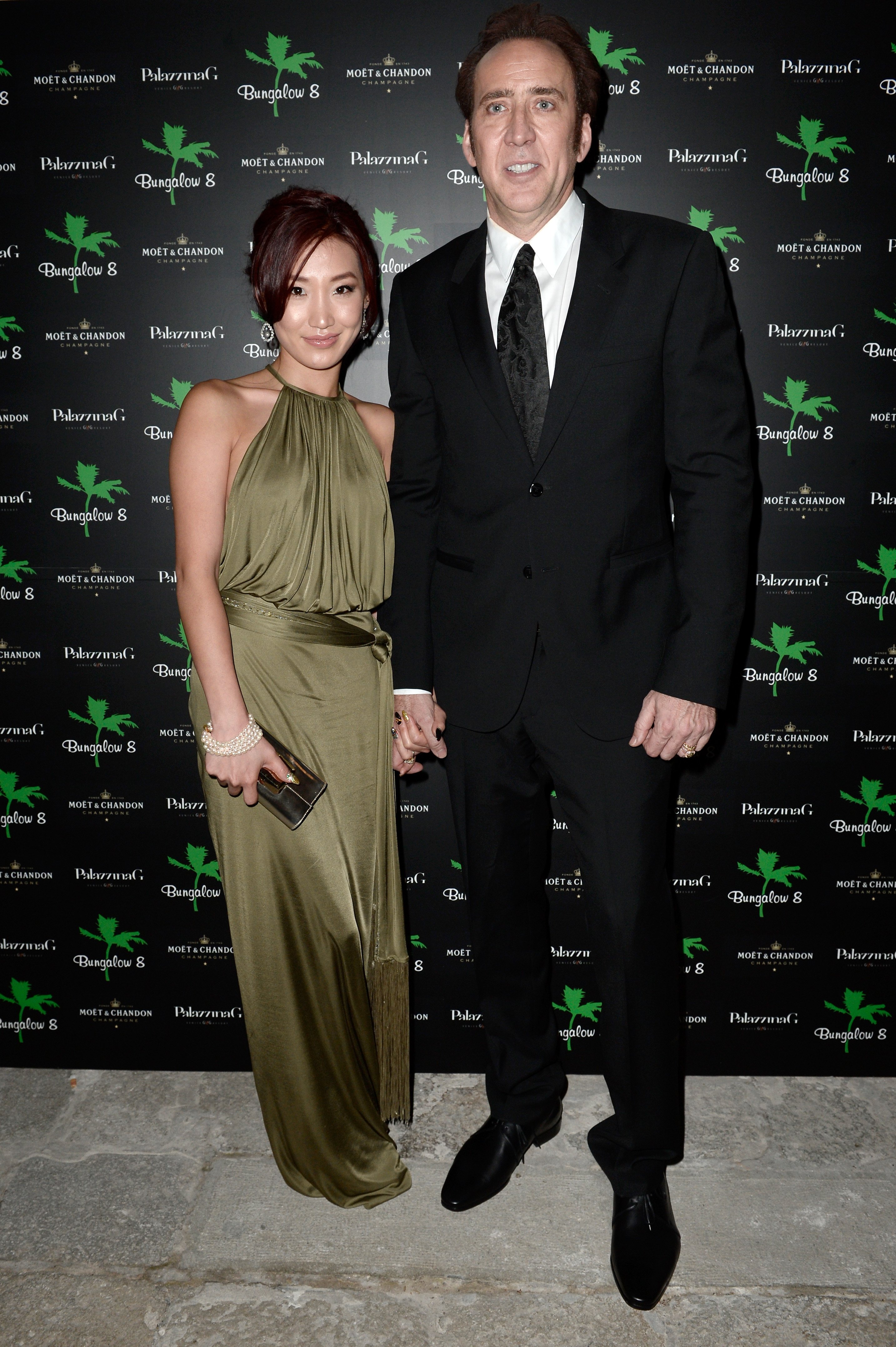 Alice Kim and Nicolas Cage at the 70th Venice Film Festival in Venice, Italy on August 30, 2013 | Source: Getty Images
Why Did Alice Kim and Nicolas Cage Divorce?
Cage and Kim separated after twelve years of marriage; although the cause of the divorce was never disclosed, Cage admitted their split surprised him. Cage said he was "shocked" when his marriage to Kim ended; he did not see it coming and chose to divert all his emotions from the news into his acting.
Despite this, Cage had nothing but love for Kim. Cage responded when asked if they still kept in contact, "'Oh yes, I want to." He said Kim was young when they met and had no "ill will" towards her. Cage admitted that he was not fond of online dating\ in light of his single status. He didn't have social media and was not keen on meeting someone online.
Kim and Cage seemingly let bygones be bygones and were on good terms. After his fifth marriage to Raiko Shibata, the actor celebrated with his ex-wife and their son.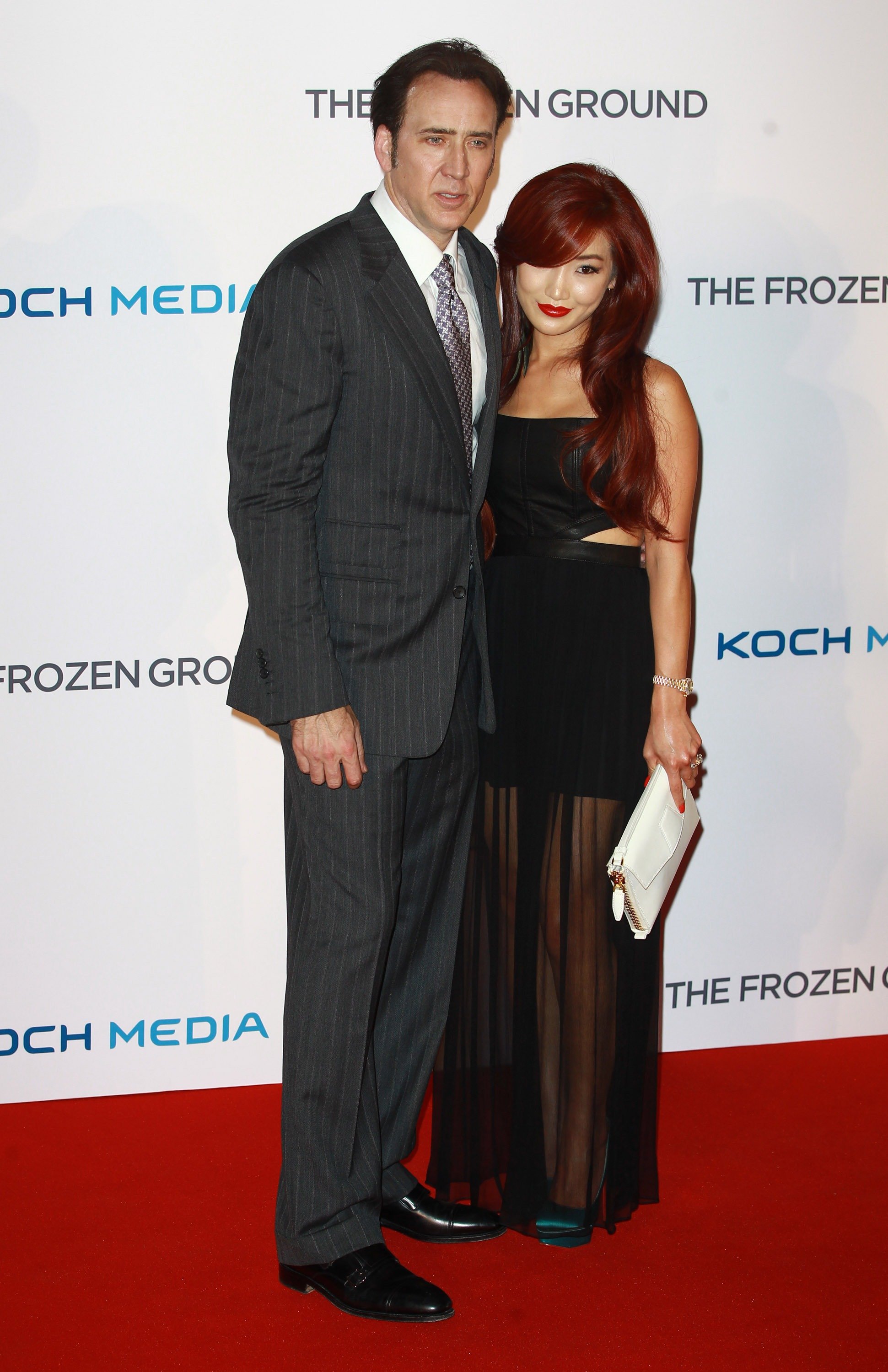 Alice Kim and Nicolas Cage the premiere of "The Frozen Ground" in London, England on July 17, 2013 | Source: Getty Images
While in Japan, Cage reportedly proposed to Shibata via Facetime and sent the engagement ring through the mail. They hosted the wedding at the Wynn Hotel in Los Vegas, where Shibata wore a hand-made Japanese bridal Kimono, and Cage sported a Tom Ford tux.
They said 'I do' on August 16, which had sentimental value as it was the date of Cage's late father's birthday. The wedding was rumored to have included Catholic and Shinto vows and poetry. Cage said the couple was "very happy."
Kim and their son joined the happy couple after their wedding ceremony. The exes spent Father's day together over dinner with their son too, and days after one of his divorces, Kim and Cage shopped at a magic store in Los Angeles with their little boy.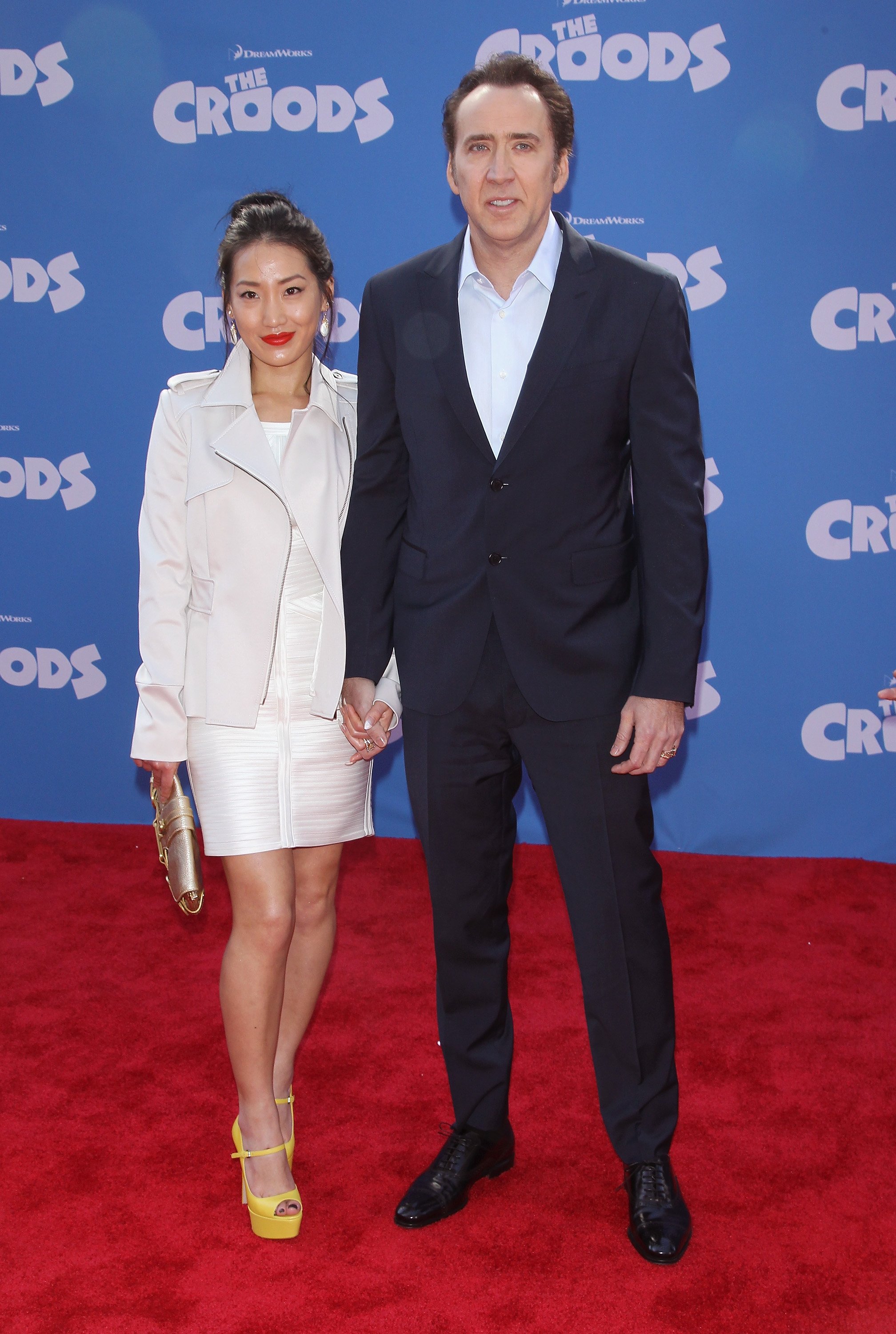 Alice Kim and Nicolas Cage at the premiere of "The Croods" in New York City on March 10, 2013 | Source: Getty Images
Alice Kim and Nicolas Cage Have a Child Together. Who Is Kal-El Coppola Cage?
On October 3, 2005, Kim gave birth to their only child, son Kal-el Coppola Cage. A huge comic book fan, Cage named his name after Superman. When he was thirteen, Kal-El voiced Young Bruce Wayne in the animated film "Teen Titans Go!: To the Movies."
Cage also had his eldest son, Weston Coppola Cage, from a previous relationship. Weston was the lead singer and founder of two heavy metal bands before he tried his hand at acting. He played a helicopter mechanic in his dad's film "Lord of War."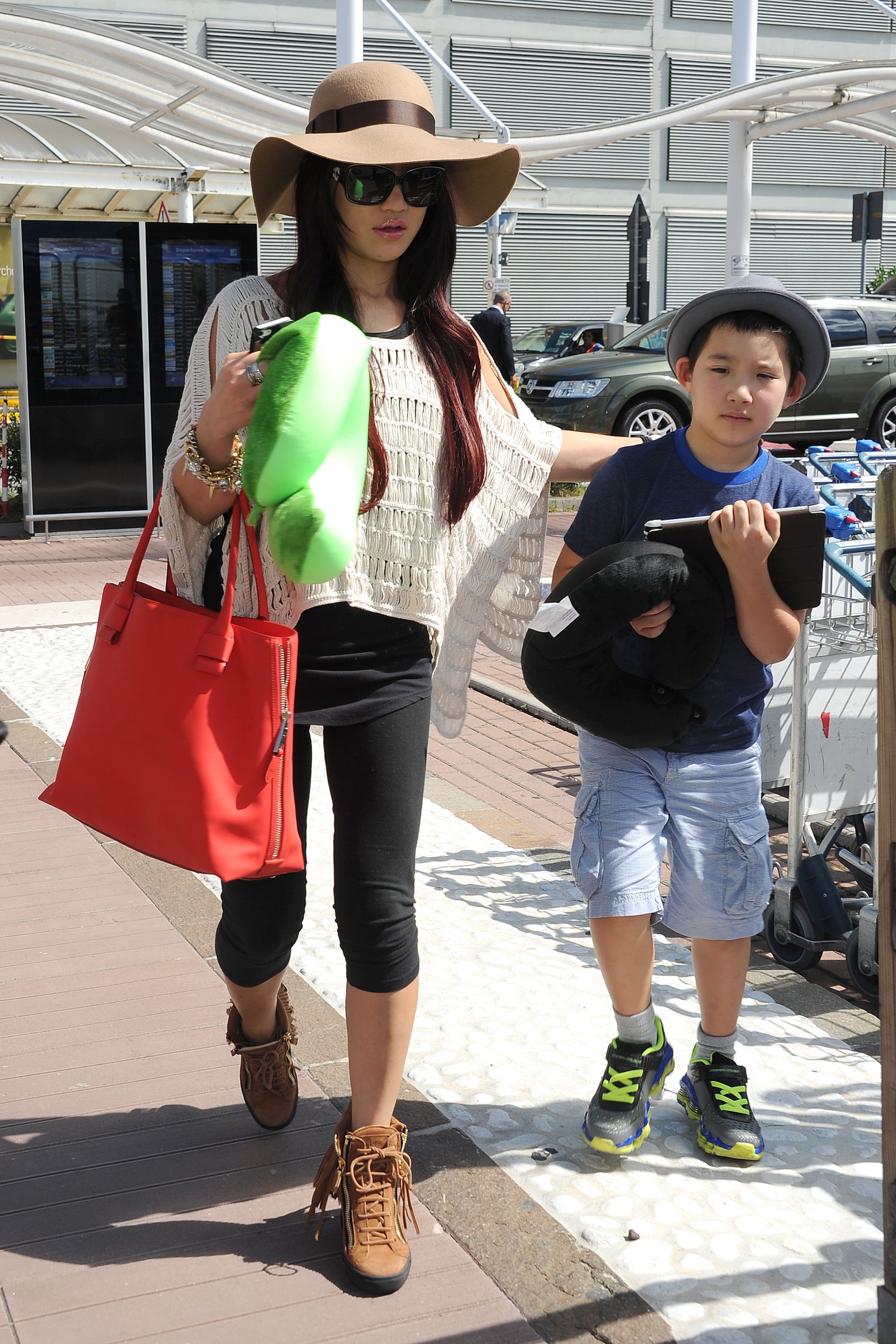 Alice Kim in photographed in Venice, Italy on August 29, 2013 | Source: Getty Images
Cage maintained a close bond with his sons, despite no longer being in a relationship with either of their mothers. Although Weston was much older than Kal-El and had a wife and children, Cage was photographed spending quality time with them.
Nicolas Cage Has Been Married Five Times: Met His Other Wives
Cage married his first wife, Patricia Arquette, in 1995, but by 2001, they were no longer together. Not long after, the actor married for the second time in 2002 to Elvis Presley's daughter, Lisa Marie Presley.
Presley said the couple had similar backgrounds and connected during her "Larry King Live" appearance. Their love story ended in 2004, after which he married Kim.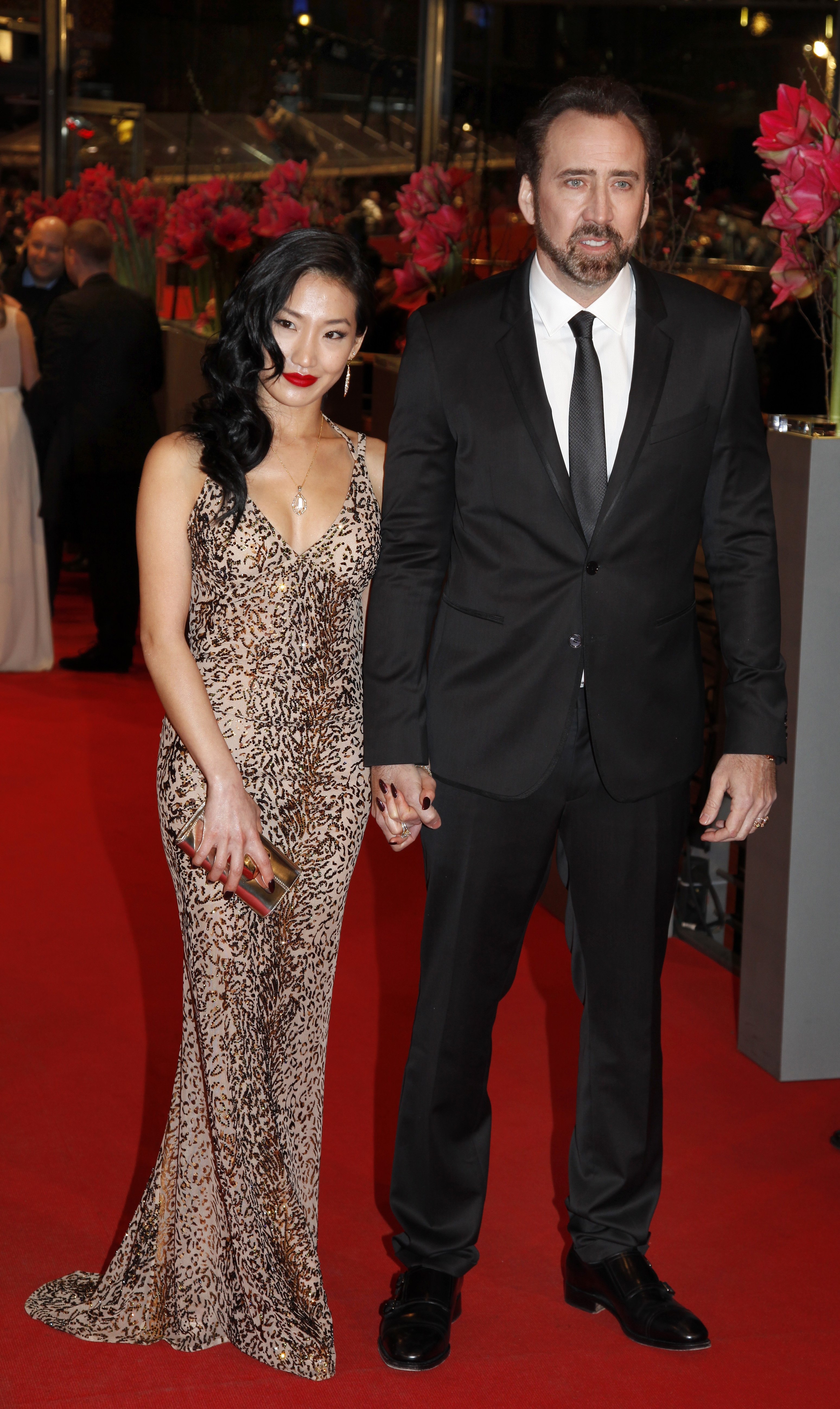 Alice Kim and Nicolas Cage at the premiere of "The Croods" in Berlin, Germany on February 15, 2013 | Source: Getty Images
In 2019, he married Erika Koika; their marriage was his shortest. After four days, Cage's drunk, Los Vegas wedding ended in an annulment. Cage claimed he was intoxicated and " lacked understanding of his actions."
Nicolas Cage's marriage to Alice Kim was not his only relationship with a significant age gap; in 2021, he tried marriage again and walked down the aisle with Shibata. The couple was rumored to be expecting a child, Cage's third.
Please fill in your e-mail so we can share with you our top stories!