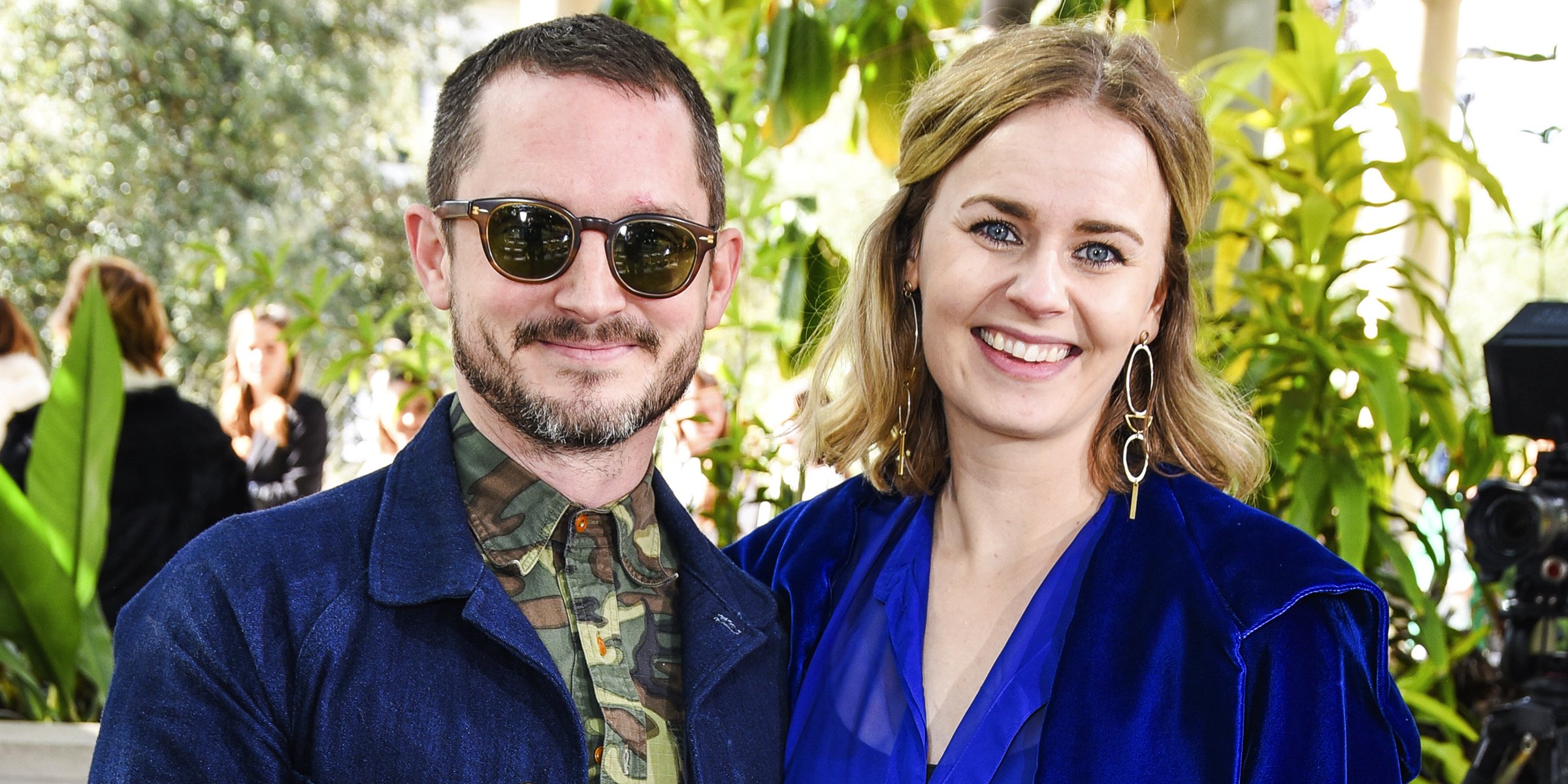 Elijah Wood and Mette-Marie Kongsved | Source: Getty Images
Mette-Marie Kongsved Is the Mother of Elijah Wood's Son and a Renowned Producer - All We Know About Her

Mette-Marie Kongsved is not only a renowned producer but also the longtime lover of the actor, producer, and director Elijah Wood and the mother of his son, Evan Kongsved-Wood.
January 28, 1981, marked Elijah Jordan Wood's birth. He had a natural flair for performance as a boy, so his mother sent him to an annual International Modeling and Talent Association convention. In no time, he started getting bookings for minor television roles.
In 1989, he got his first role in "Back to the Future Part II," followed by "Avalon" in 1990. Soon after, he became an in-demand child actor, and by 1994, he starred in his first top-billing role in "North."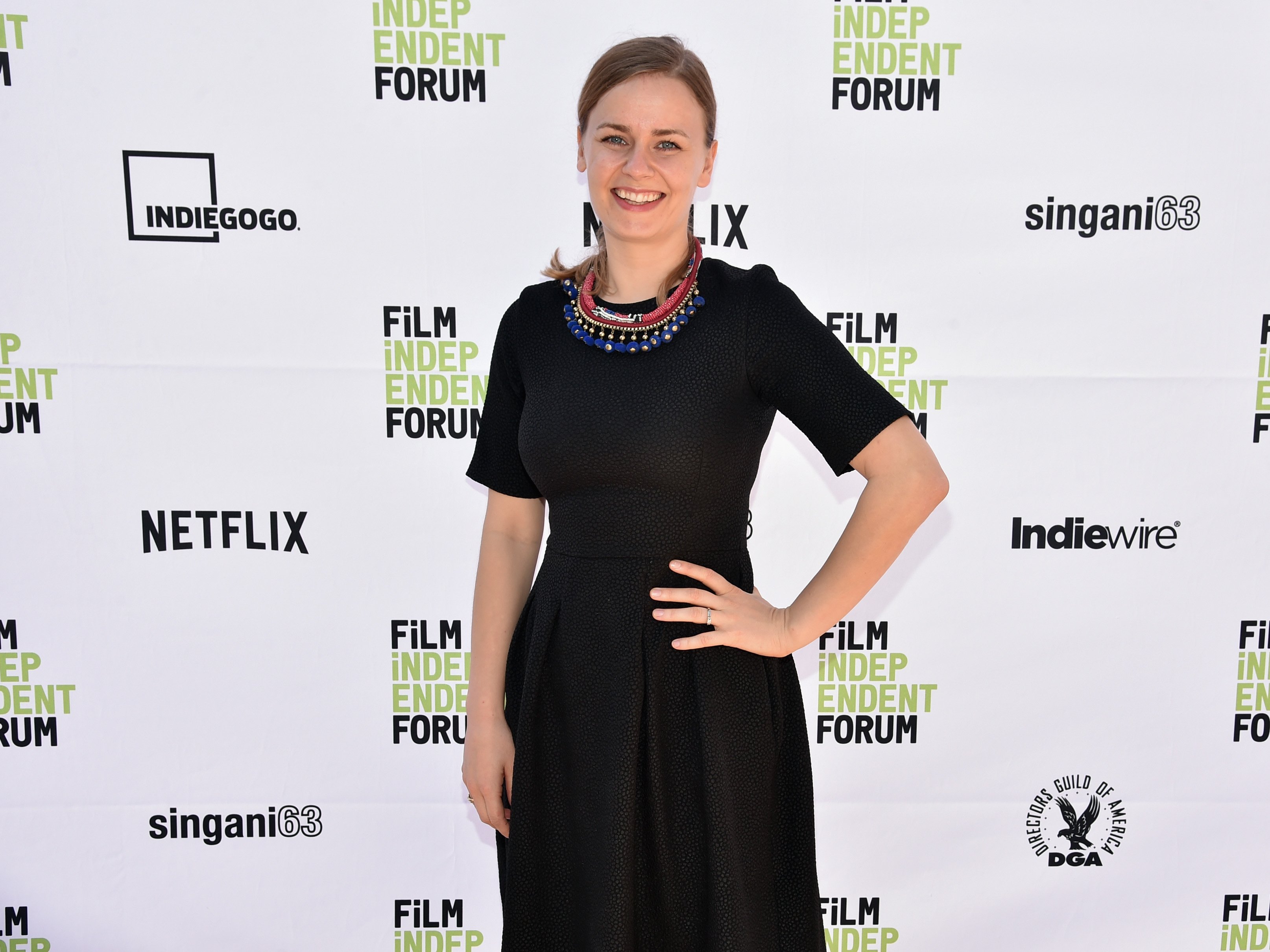 Mette-Marie Kongsved at the 11th Annual Film Independent Forum on October 24, 2015 | Source: Getty Images
Over the years, Elijah has starred in various movies and TV shows such as "Flipper," "The Ice Storm, "The Faculty," and more. However, his role as Frodo Baggins in all three "The Lord of the Rings" films boosted his career.
In 2005, he launched a record label. Two years later, they became incorporated in California and released their first album, "New Magnetic Wonder," by the pop/rock band The Apples in Stereo.
The actor has successfully kept his personal life private, but his partner is known to be Mette-Marie Kongsved. The couple, reportedly together for a long time, welcomed their son Evan in 2019.
Who Is Mette-Marie Kongsved?
Mette-Marie hails from Denmark, is a producer, works in the music department, and is a costume designer. She is known for her work on "I Don't Feel at Home in This World Anymore," "Come to Daddy," "Nine Days," "Boyz in the Wood," and "Get Duked!"
In 2018, she co-launched the production and management company "Nowhere" with Laura Tunstall and Michelle Craig. The producer was also married to screenwriter and producer Evan Louis Katz.
Katz, who graduated from Full Sail Film School in Orlando, started working as a horror and music journalist before working as a screenwriter and producer. He is known for his work on "Home Sick," "Pop Skull," "Cheap Thrills," and more.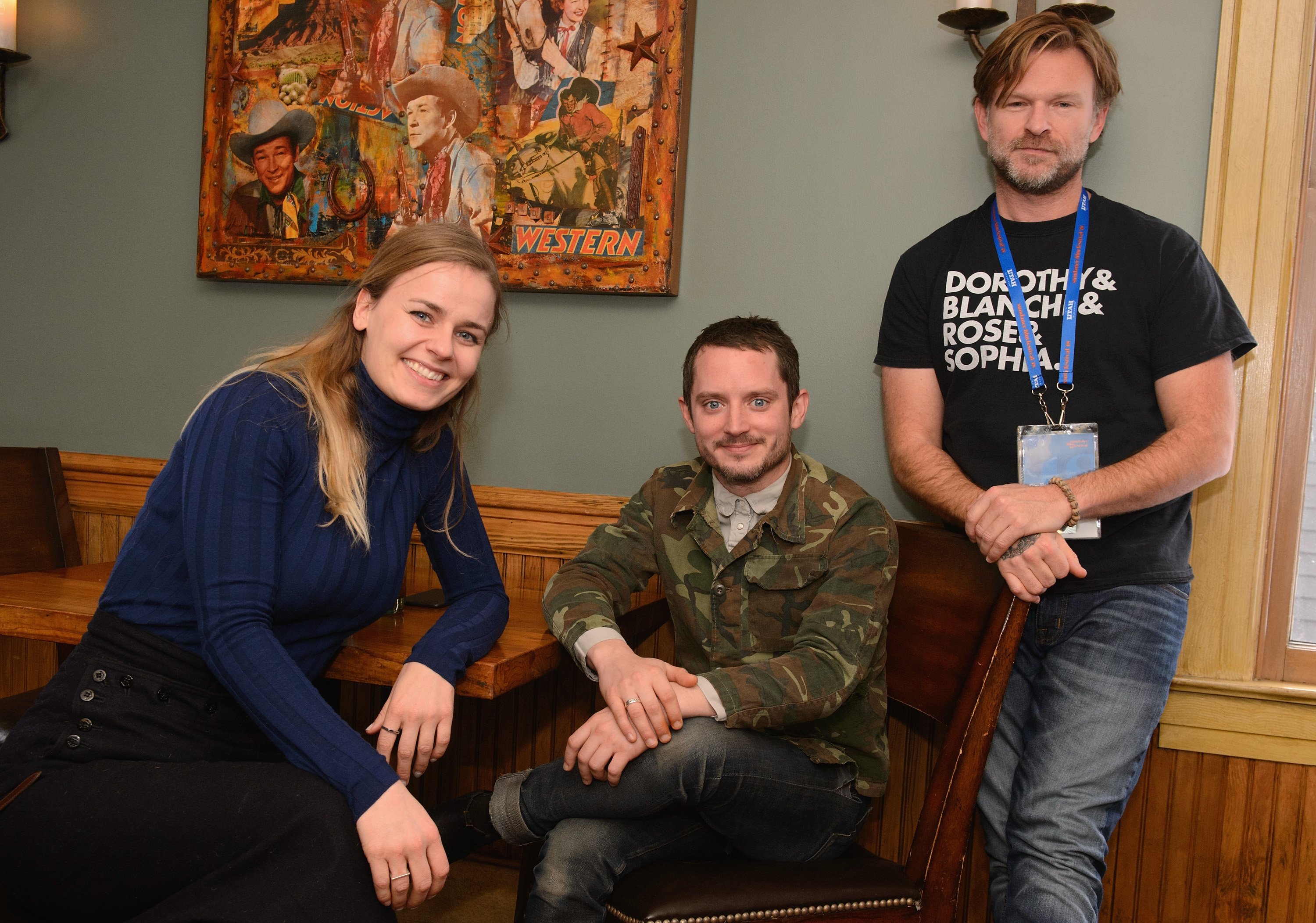 Mette-Marie Kongsved, Elijah Wood, and Josh Waller at the 2018 Sundance Film Festival on January 21, 2018 | Source: Getty Images
Mette-Marie and Katz married on May 15, 2011, and on June 12, 2016, he filed for divorce. The court finalized their divorce on January 12, 2017.
Elijah and Mette-Marie reportedly started dating in 2016 and worked together on "I Don't Feel at Home in This World Anymore" in 2017.
However, they kept their relationship private and were first spotted together in public in Pasadena in January 2018. In February 2019, they made another public appearance when they attended the Rodarte fall-winter 2019 fashion show together.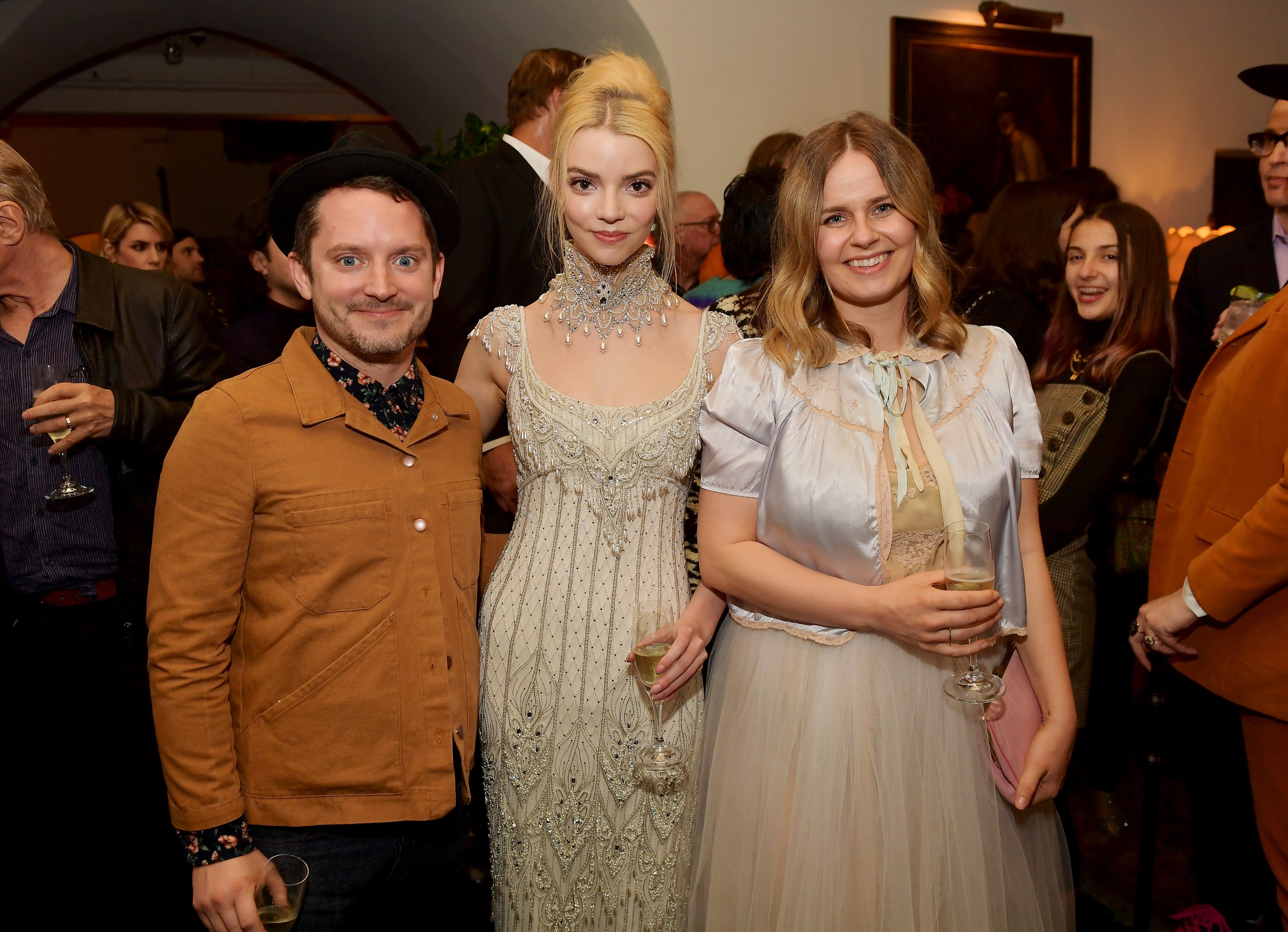 Elijah Wood, Anya Taylor-Joy, and Mette-Marie Kongsved at a Vogue and Focus Features event on February 18, 2020 | Source: Getty Images
Are Mette-Marie Kongsved and Elijah Wood Engaged?
In July 2019, as Elijah and Mette-Marie went about their business on the streets of Los Angeles, she showed off her baby bump, and fans quickly noticed the ring on her ring finger.
Immediately, there were speculations that the couple had gotten engaged or married. However, they have not addressed the assumptions, so it is unclear if it was an engagement band or a wedding ring.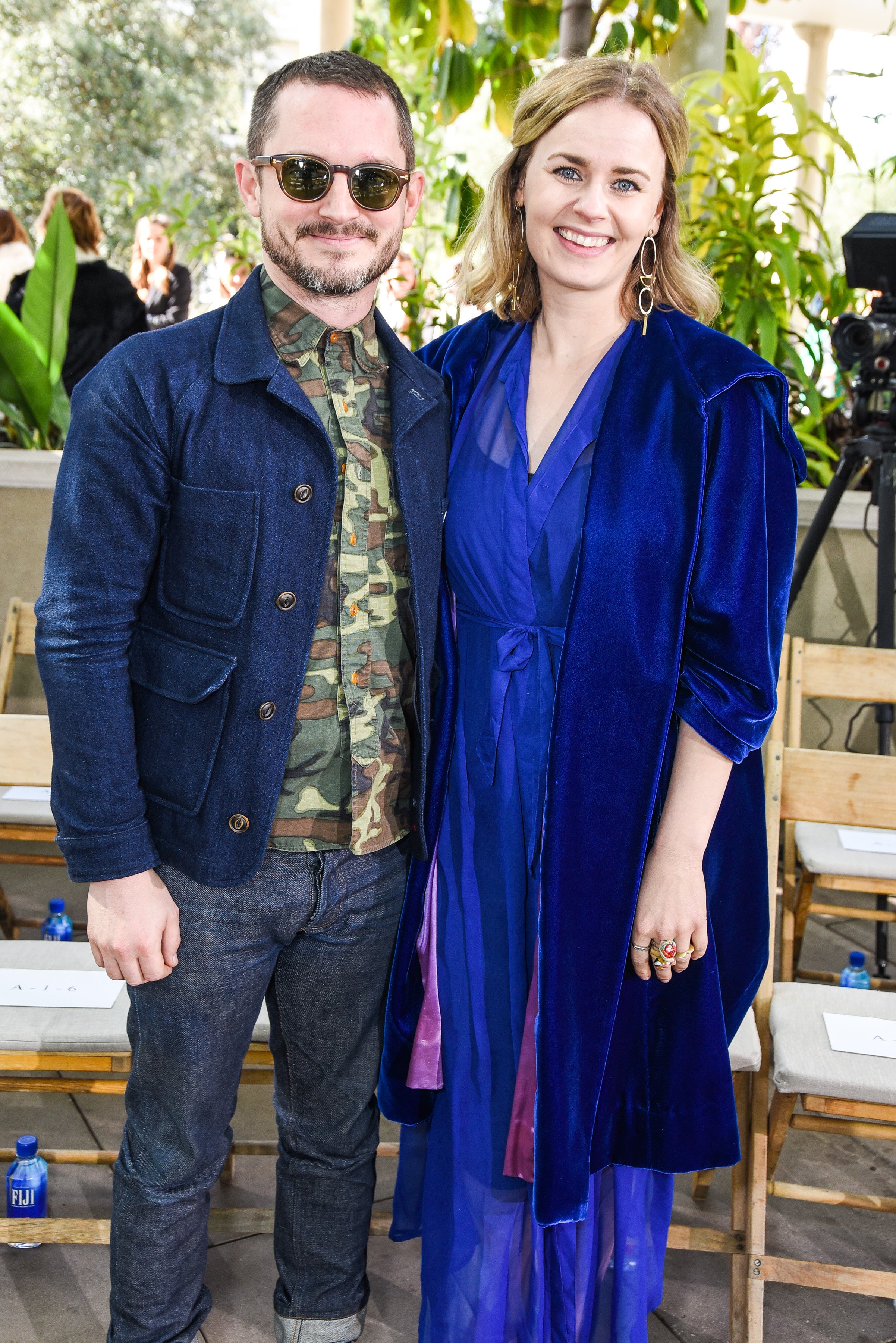 Elijah Wood and Mette-Marie Kongsved at the Rodarte FW19 Fashion Show on February 5, 2019 | Source: Getty Images
Mette-Marie Kongsved and Elijah Wood Welcomed a Son in 2020: Get To Know Evan Kongsved-Wood
Despite sparking rumors of an engagement, Elijah referred to Mette-Marie as his girlfriend in an interview. In late 2019, the couple quietly welcomed their son Evan Kongsved-Wood. He is their first child together.
When he appeared on "Late Night With Seth Meyers," "The Lord of the Rings" actor revealed that they learned they would be parents on December 24, 2018, and he had not smoked since that night.
In May 2020, when Elijah Wood and his partner walked with his fellow Lord of the Rings co-star Dominic Monaghan, fans spotted their baby for the first time.
Please fill in your e-mail so we can share with you our top stories!