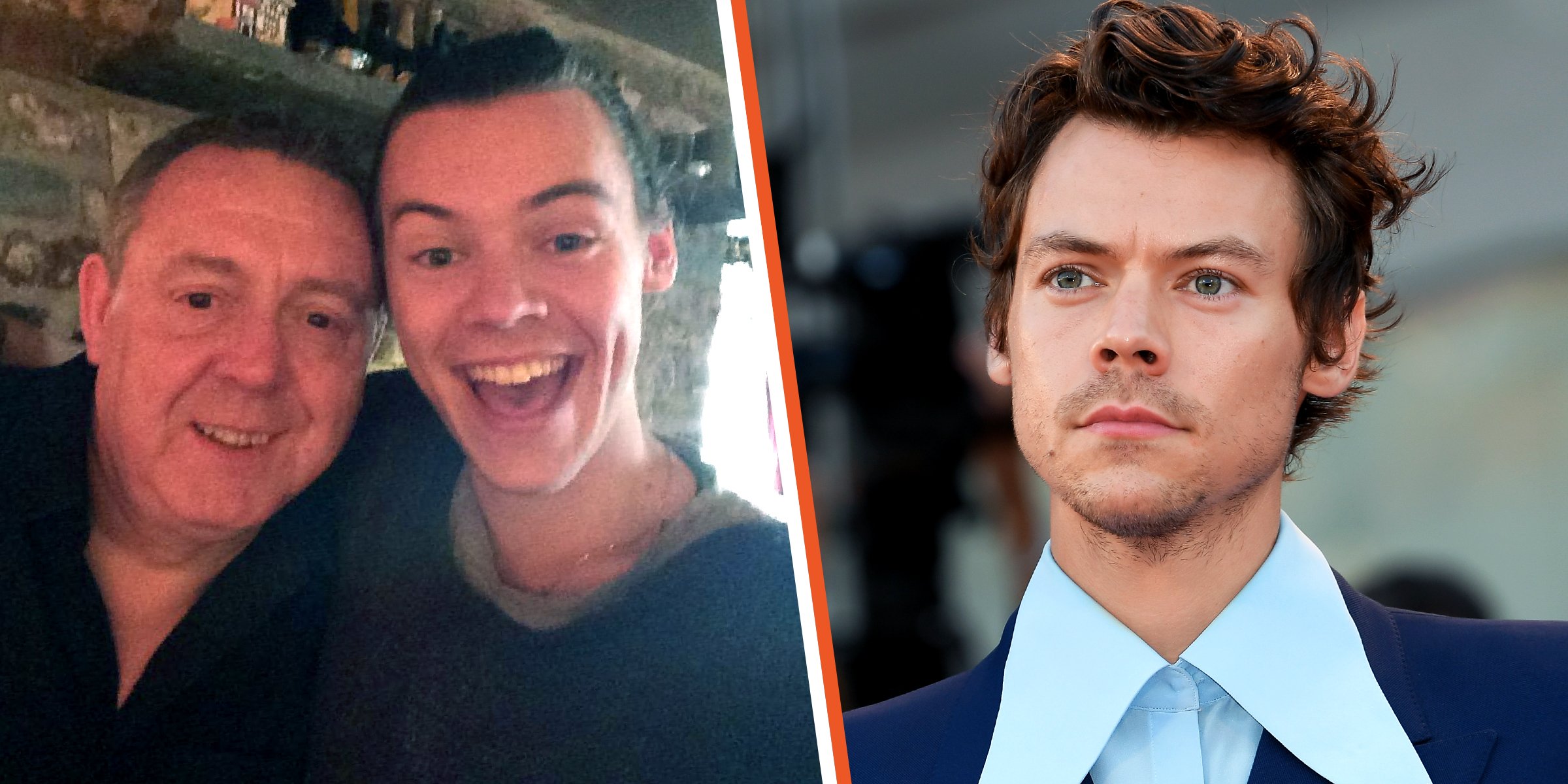 Desmond Styles and Harry Styles | Harry Styles | Source: twitter.com/desstyles | Getty Images
Desmond Styles Left His Family When His Son Harry Styles Was 7 Years Old
Desmond Styles told his now-famous son he was divorcing his mom when he was just a 7-year-old boy. Although the pair don't talk about the event that left him in tears, they have maintained a good relationship.
Pop singer Harry Style's father, Desmond Styles, is 64 years old. He was born in England on October 25, 1957, to Keith Frederick Styles and Beryl German. He was previously married to Styles' mother, Anne Selley, with no reports of him remarrying since the divorce.
He is a private person and not highly active on social media. The father only shares a few posts of his son and daughter Gemma Styles online.
Desmond Styles Is a Director of a Consulting Company
Desmond, who lives in Manchester, used to work for various financing companies before moving into the business sector. He currently works as a Director at Consult HS Limited, a position he has held since January 2014.
Although in the business sector, Harry's father has a passion for music himself. When the future star was growing up, Desmond was a massive fan of many classic bands such as "The Rolling Stones "Pink Floyd, "Queen," and "Fleetwood Mac."
Desmond Styles' Divorce from Harry Styles' Mother
Harry was only seven-years-old when he learned that his mother and father were getting a divorce. His dad sat him and his sister Gemma Styles down to tell them the news. Desmond recalled:
"We were sitting in the lounge. Gemma and Harry were sitting on the floor in front of us, Anne and I on the sofa, and both of them were crying."
The moment, the father said, was made even worse because Harry was not a child who cried a lot. Desmond classifies this day as one of even the worst days of his life. However, he said his children were resilient, and everyone made it through the divorce.
Reportedly, the two have found it difficult to talk about the divorce, although they maintain a healthy relationship, with his father always expressing how proud he is of his son. The two spend time together when they can. In 2012, Desmond joined "One Direction" on tour for a few days.
In 2014, he also shared a picture of him and his son on Twitter of the two having what appears to be a bonding father-son chat on a boat. The tweet read:
"Having a chat in Miami! X"
Harry is extremely busy with the lifestyle he leads, so his father doesn't get to see his son as much as he would like. However, Desmond says all Harry has to do is send him a text.
As with all artists, their personal life bleeds into their work, and many believe that Harry's current hit song "As It Was" is about his father and the divorce. One Twitter user wrote:
"Guys, this may be a false alarm if you listen to this song closely and listen to the lyrics; I think it's a song about his relationship with his father."
Another Twitter user dug deeper into the lyrics, suggesting it was about the pop star and his sister when they were children. They partially penned, "'...u know it's not the same as it was,' referring to before the divorce."
While the relationship between Harry and his father is heartwarming, the consistent rumors and whispers surrounding his and Olivia Wilde's apparent romance have become the focus of many fans.
According to inside sources, Harry was initially drawn to Wilde because of her independent nature, confidence, intelligence, and ambition.
Please fill in your e-mail so we can share with you our top stories!