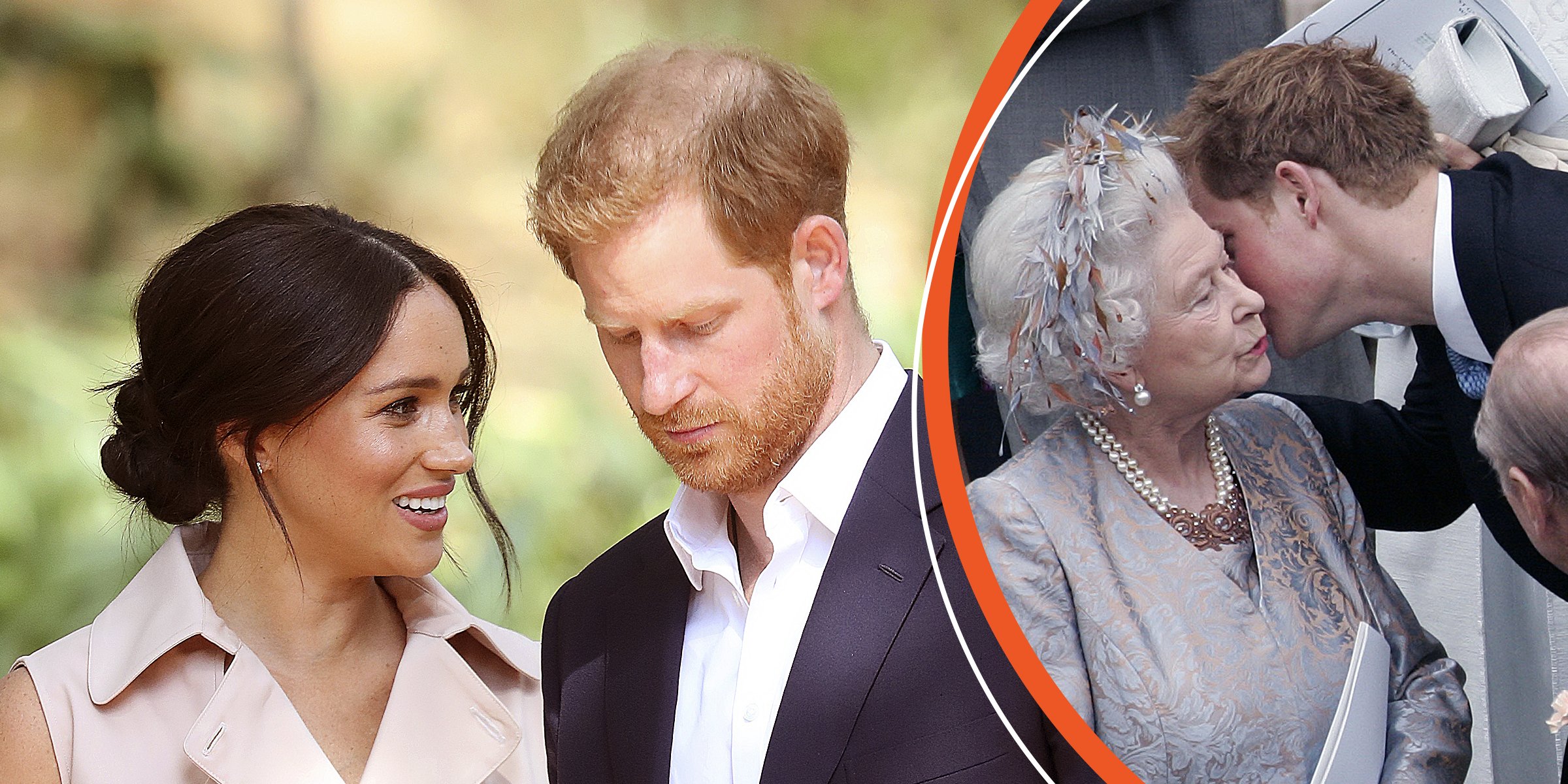 Duchess Meghan and Prince Harry, 2019 | Queen Elizabeth II and Prince Harry, 2008 | Source: Getty Images
Harry Failed to Arrive in Time to Be with Grandma & Left Balmoral First — He & Meghan Lost Years with the Queen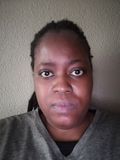 Prince Harry allegedly failed to get to his grandmother on time to bid her a last goodbye, but at least he still had fond memories of all the times they bonded in the past. One of those memories included the time the Queen met her namesake, Harry's daughter, months before her passing.
Earlier in the day, on September 8, 2022, the media was confused about whether Duchess Meghan would also make her way to Balmoral Castle in Scotland. In the morning, it seemed Meghan and her husband, Prince Harry, had intended to visit the Queen together at her residence.
However, the plan changed, leading to the Duke of Sussex traveling alone to see his grandmother. At the same time, other senior Royal Family members rushed to be by the monarch's side as her doctors shared concerns over her subsiding health.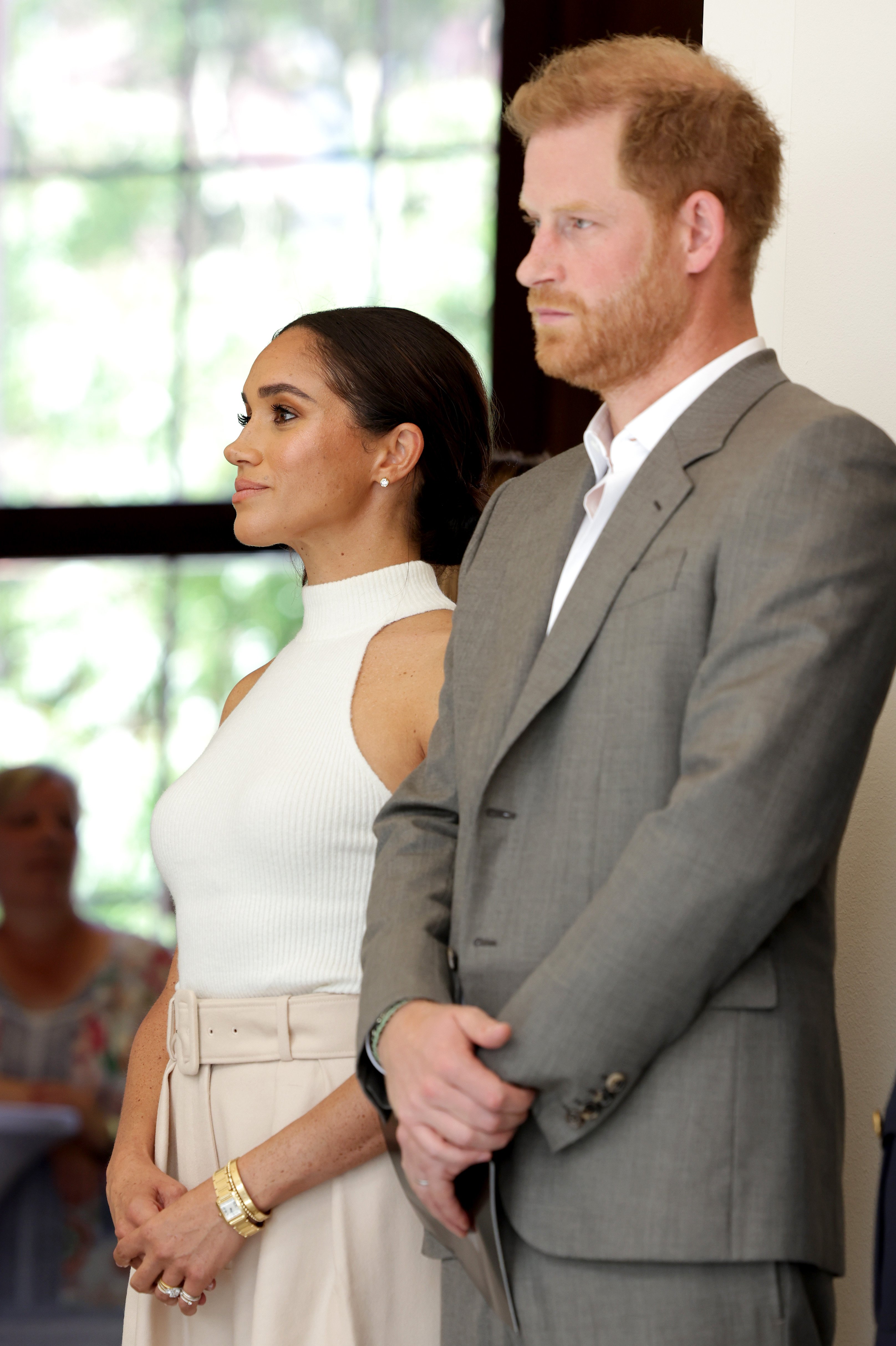 Duchess Meghan and Prince Harry at the town hall during the Invictus Games Dusseldorf 2023 - One Year To Go events on September 6, 2022, in Dusseldorf, Germany | Source: Getty Images
When it was first reported that a spokesman for Harry and Meghan had announced they would travel to Scotland, some concerns were raised. Royal Family members were worried as, in recent years, there'd been tension between them and the couple.
When the Queen was placed on medical supervision in the morning, the former Prince Charles, now known as King Charles III, and his sister Princess Anne rushed to be with her. The monarch's two oldest children were already in Scotland when the news came out.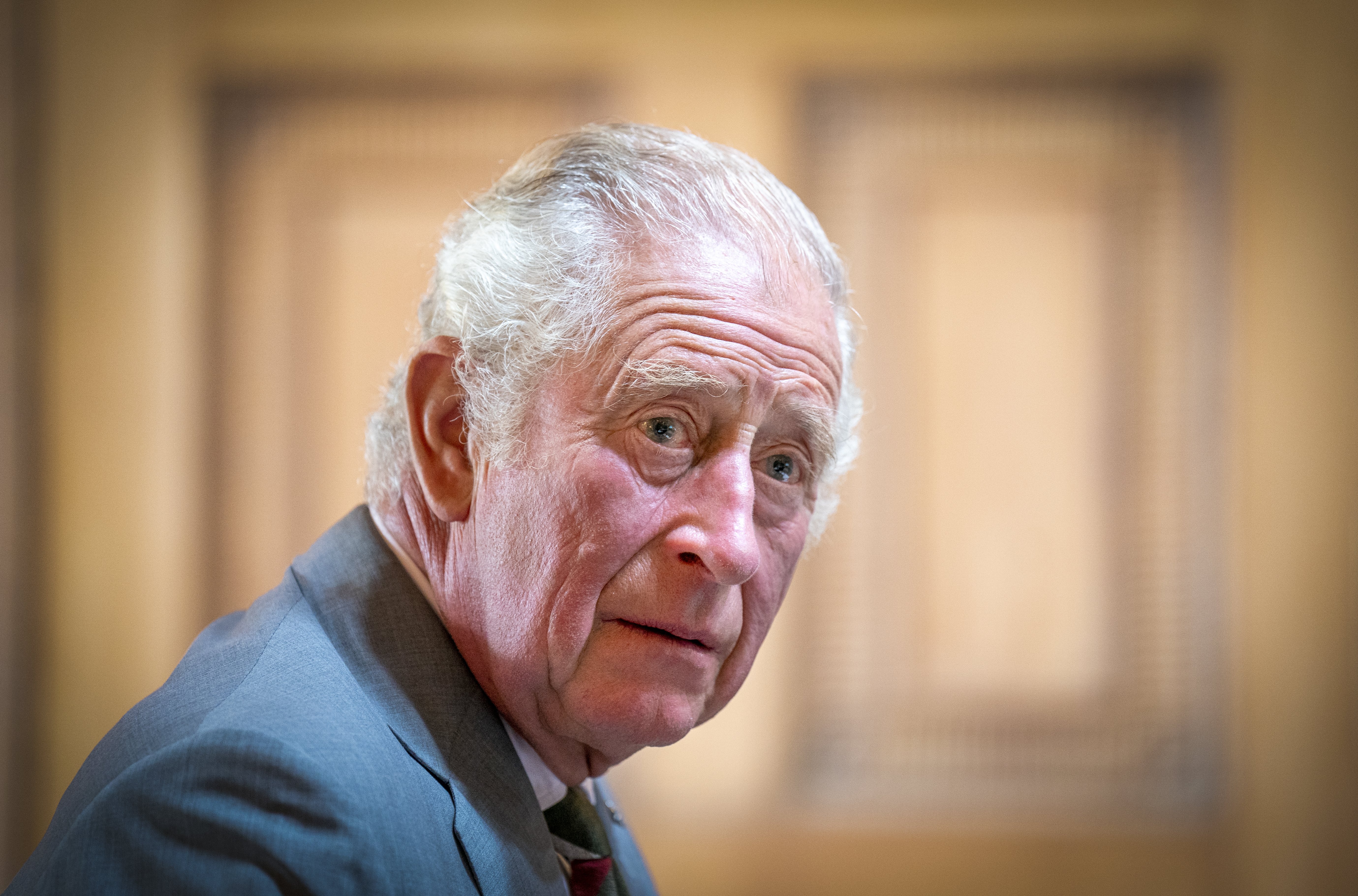 Prince Charles in Scotland, during a roundtable with attendees of the Natasha Allergy Research Foundation seminar at Dumfries House, Cumnock on September 7, 2022, in Lanark, Scotland | Source: Getty Images
At around five in the afternoon, Prince Andrew and Prince Edward also arrived at the estate. Harry's older brother and the Queen's other grandson, Prince William, also pitched along with the Countess of Wessex.
Sadly for the Duke of Sussex, he was still on a flight making his way to Aberdeen Airport when Buckingham Palace announced the monarch's death. Harry had flown on a private Cessna jet from London's Luton Airport and only arrived at Balmoral an hour and a half after the palace's statement.
His flight was allegedly supposed to have landed at 6:29 p.m., a minute before the royal statement was released. However, it took off 20 minutes late from the airport, leaving at 5:35 p.m., and flew for an hour and 11 minutes to reach its destination.
Harry's Balmoral Castle Arrival to Bid His Grandmother Goodbye
According to Daily Mail, it was already 16 minutes after Buckingham Palace announced the Queen's death when Harry landed. Images showed the Duke of Sussex traveling alone by car to get to the castle and only arriving at 7:52 p.m.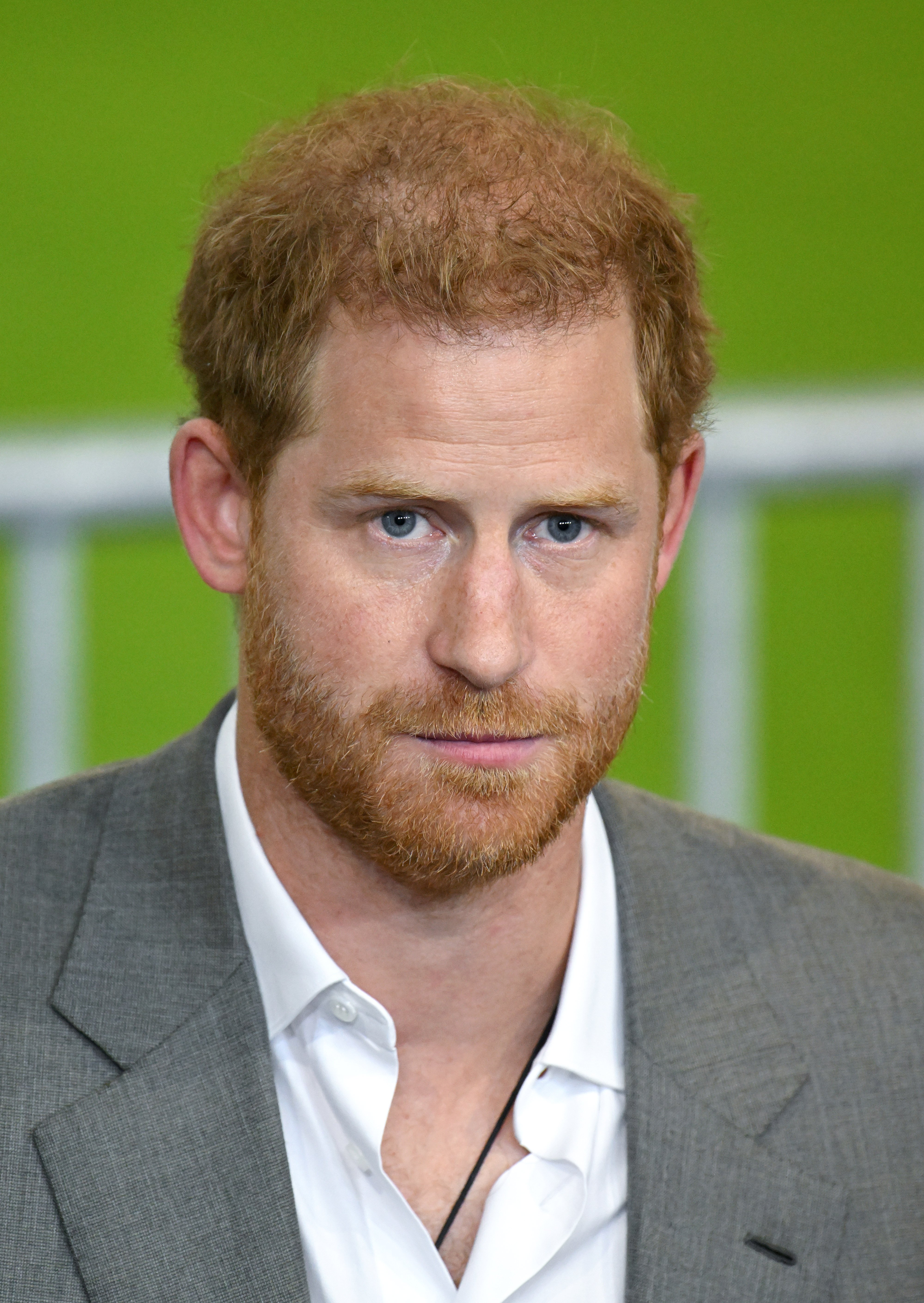 Prince Harry at a press conference at the Merkur Spiel Arena during the Invictus Games Dusseldorf 2023 - One Year To Go launch event on September 6, 2022, in Dusseldorf, Germany | Source: Getty Images
That's when he finally got to join the rest of his other family members. The publication claimed his face looked ashen as he sat in the backseat of a Range Rover, probably contemplating life without his grandmother.
The Queen had been fond of Harry despite the family rift that embedded itself when he and his wife stepped back from their roles in 2020. It was said the monarch's grandson was still able to make her laugh.
Although he was one of the last people to arrive at Balmoral Castle, 12 hours later, he was on the road again. According to the Independent, he was seen leaving the estate at 8:15 a.m. the following day.
Two dark Range Rover cars left in convoy with five police motorbikes leading the way; the royal arrived at Aberdeen International Airport an hour and twenty minutes later.
Meghan's husband carried a black backpack and wore a matching suit as he was seen boarding a British Airways flight. On his way to the plane, he was spotted engaging a woman who seemed to work for the airport and wore a hi-vis vest.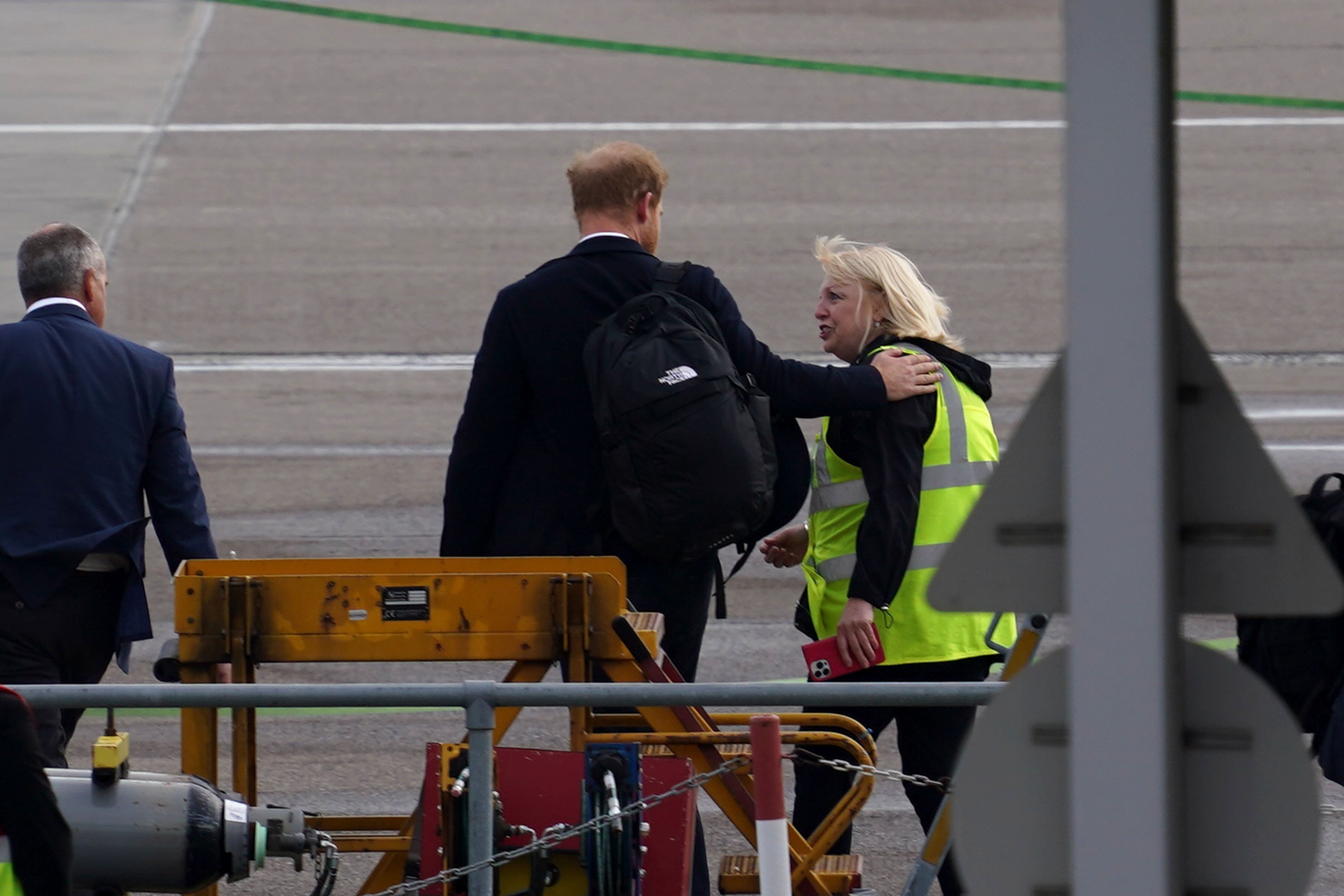 Prince Harry boards a flight at Aberdeen Airport on September 9, 2022, in Aberdeen, United Kingdom | Source: Getty Images
His Majesty The King was set to fly from Scotland to London to address the nation in mourning. It was reported that the Duke of Sussex would return to Windsor to join his father.
Harry's Bond with the Late Queen and Fate's Role That Allowed Her to See Her Great-Granddaughter Before Death
Even though there was a rift between the Sussexes and the rest of the Royal Family, Harry still had a close bond with his grandmother. Despite not being so close with his older brother, Meghan's husband ensured his relationship with the Queen remained strong.
He kept her updated on his life and that of his children, Lilibet and Archie, through video calls since he was now based in the United States (US). In April 2022, he passed by Windsor Castle to visit her on his way to the Invictus Games in The Netherlands.
The duo had a bond like no other, which was visible on many occasions. For instance, in a fun 2016 video where Harry promoted his Invictus Games, he convinced the monarch to let her guard down and appear alongside him!
Since relocating to California in the US, the Sussexes have given several damning interviews, where they spoke their truth against the Royal Family. Even that couldn't separate the bond Harry had with the monarch.
The Daily Mail believed that was a source of sadness for [Prince] Harry's grandmother [the Queen].
She still felt affectionate toward the couple and once described them as "much loved" family members. The love went both ways, with the Duke and Duchess of Sussex still holding her in high regard.
During one of their tell-all interviews with Oprah Winfrey that was broadcast in March 2021, Meghan had nothing but kind words to say about the monarch. With affection evident in her voice, Harry's wife had this to say about her grandmother-in-law:
"The Queen has always been wonderful to me. I just really loved being in her company... she's always been warm and inviting and really welcoming."
When the Queen had her four-day Platinum Jubilee celebrations in June 2022, Meghan and her husband made sure to give her a special surprise! That month, the couple flew to the United Kingdom (UK) from the US with both children!
Since their daughter, Lilibet, had been born a year before in the US, the monarch never met her physically. Luckily, before she passed on, the late royal met her namesake!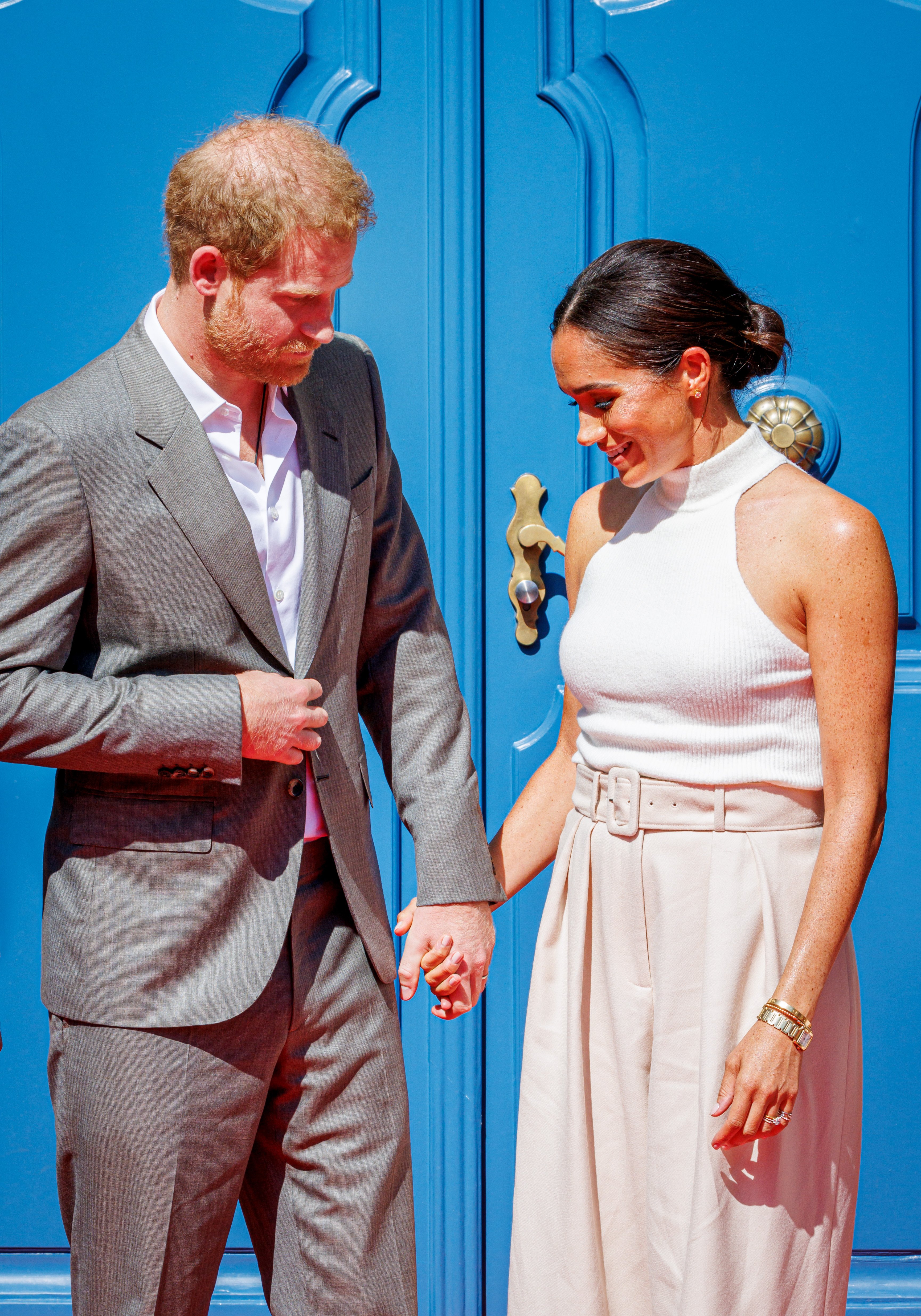 Prince Harry and Duchess Meghan at the city hall during the Invictus Games Dusseldorf 2023 - One Year To Go events on September 6, 2022, in Dusseldorf, Germany | Source: Getty Images
Sources claimed the meeting was "incredibly warm and good-natured" and "very cordial". Later, the Queen's grandson addressed the private meeting but didn't touch on his daughter's first time being with her great-grandmother, noting how his grandmother would've "loved" to attend the Invictus Games.
Meghan and Harry's gesture of naming their daughter after the Queen's childhood nickname was dampened by the fact that the monarch only got to meet the monarch once. The Daily Mail believed that was a source of sadness for Harry's grandmother.
Please fill in your e-mail so we can share with you our top stories!