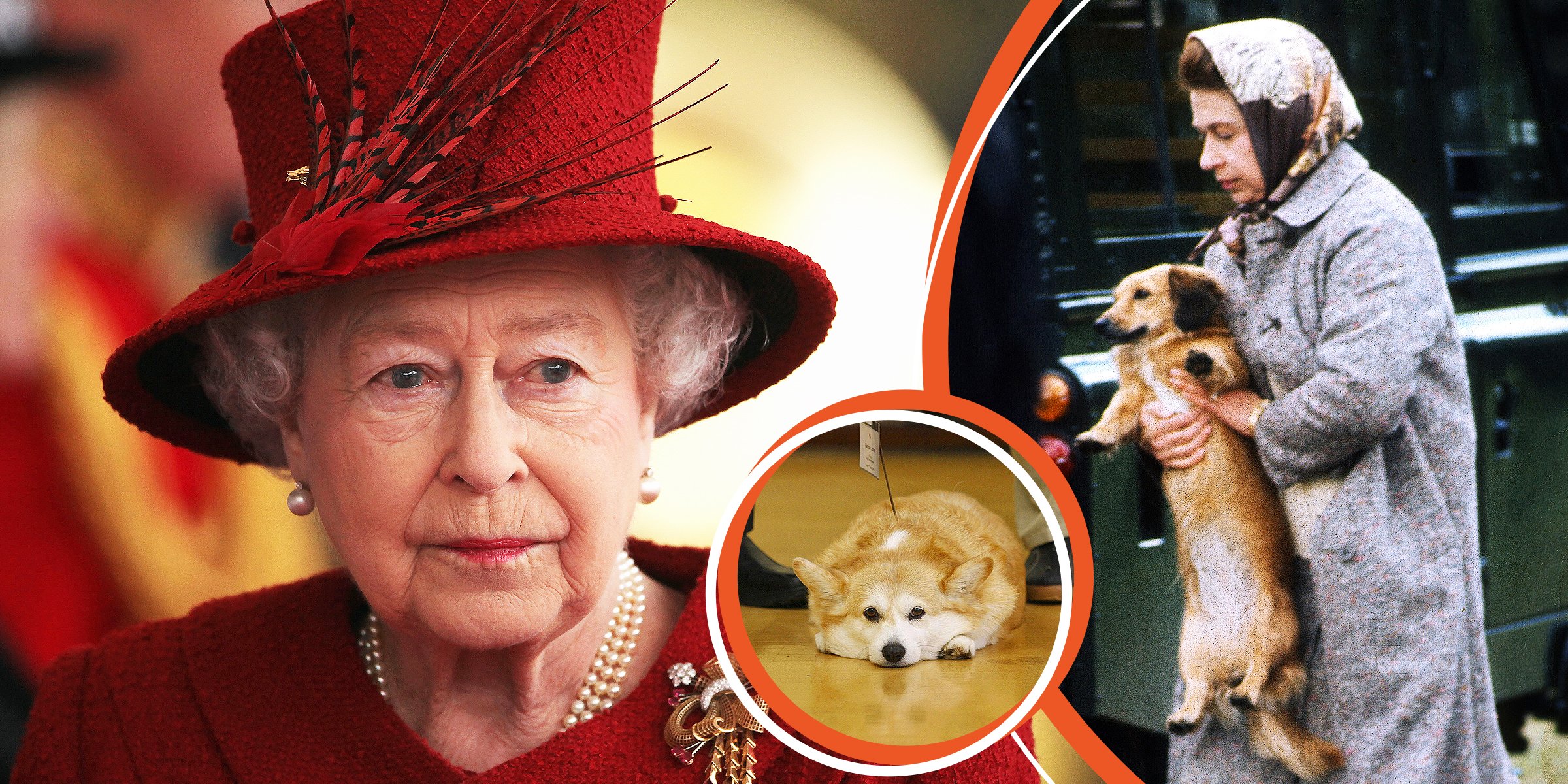 Queen Elizabeth II and her dogs | Source: Getty Images
Queen's 'Grieving' Corgis Set to Live With Her Son Though Fate of Other Dogs Has Not Yet Been Decided

Dogs have been the Queen's passion since childhood.

Her Majesty was devastated when her puppy died weeks after being acquired, just before another death.

A lot of the corgis were named after close relatives.
Queen Elizabeth II was a dog lover, a passion she had since childhood. Her Majesty had 30 dogs throughout her 70-year reign as sovereign, and most of them were Corgis, but now, it has been undecided where the rest of her pets would go following her passing.
When Queen Elizabeth II died, she not only left her family grieving her loss but left behind four pet dogs without an owner, per CNN.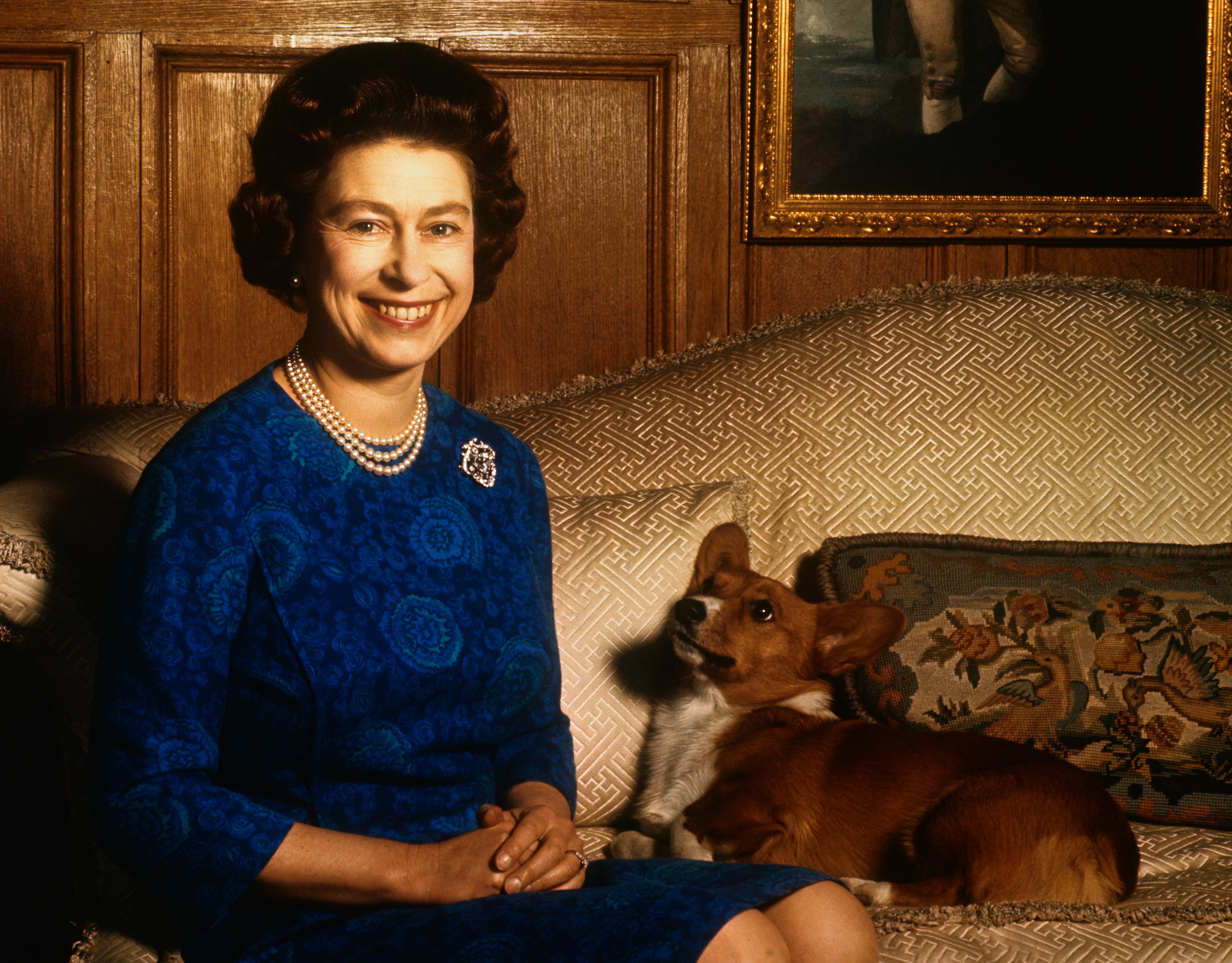 Queen Elizabeth II pictured alongside her pet dog during a picture-taking session in the salon at Sandringham House. | Source: Getty Images
At the time of her death, Her Majesty left behind four dogs, two of which were Corgis Muick — named after Loch Muick — and Sandy. The monarch also reportedly left an older mixed breed, "Dorgi," called Candy, and a Cocker Spaniel named Lissy. There are still no details about who will look after Lissy and Candy.
Per Express, Princess Beatrice and her father, Prince Andrew, gifted the Queen Muick and Sandy after Prince Philip's death in 2021. However, Her Majesty was reluctant to accept more pups because she feared leaving them behind when she passed away.
Despite that, the royal accepted two pups from her granddaughter and son on an agreement that they would be returned to them upon her death. The father and daughter were seen taking the puppies on walks in recent months during a period when the monarch experienced mobility issues.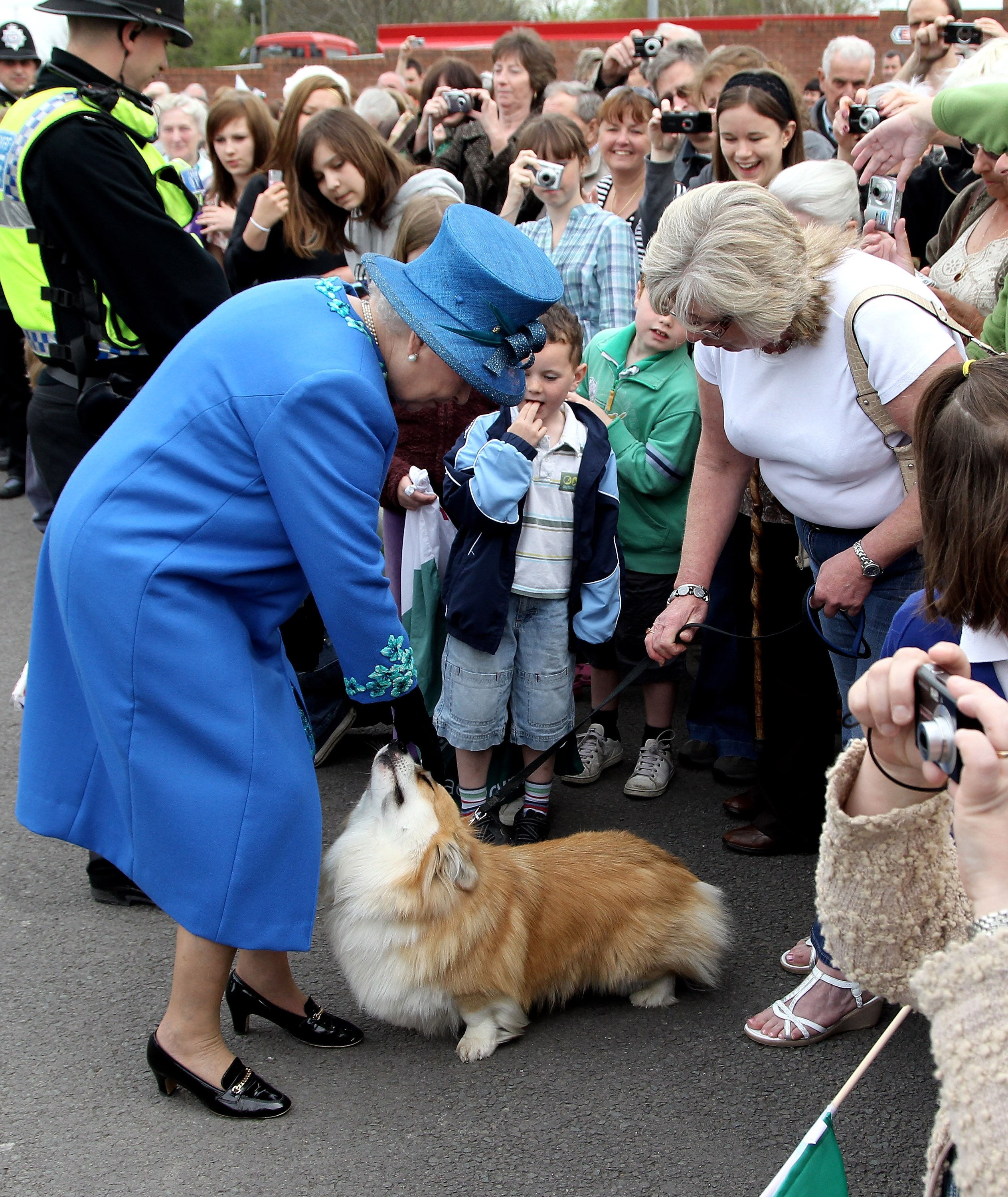 Queen Elizabeth II meets a Corgi named Spencer as she arrives at Welshpool train station on April 28, 2010 in Welshpool, Wales. | Source: Getty Images
Following the Queen's death on September 8, 2022, at Balmoral Castle in Scotland, Prince Andrew and his former wife, Sarah Ferguson, have been tasked to permanently look after the puppies. A spokeswoman for the Duke of York revealed to CNN that he and the Duchess of York would care for Muick and Candy. The former couple divorced in 1996, but both live at the Royal Lodge at Windsor estate.
Apart from the two Corgis that are now with the Duke and Duchess of York, the late monarch also had a Dorgi named Fergus. She named the pet after her uncle, Fergus Bowes-Lyon, who was killed during the First World War. Sadly, the five-month-old pup died a few weeks later, shortly before her husband, Prince Philip, died.
Fergus was later replaced with a new corgi pup from the Duke of York and his daughters, Princesses Beatrice and Eugenie, for her 95th birthday, and the monarch named the dog Sandy. The Queen's dresser, Angela Kelly, revealed that the dogs brought joy within palace walls.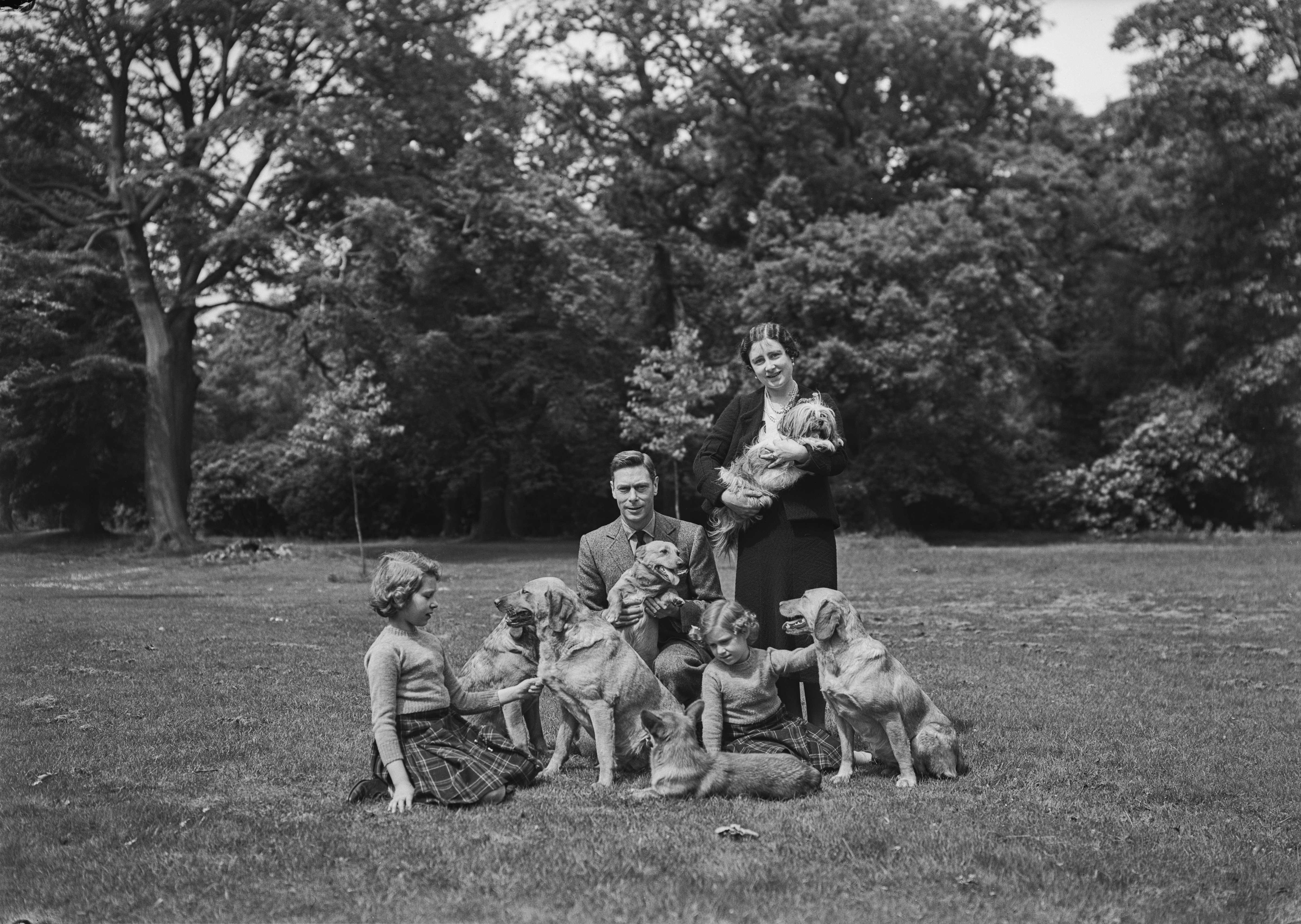 Princesses Margaret and Elizabeth II with their mother, Queen Elizabeth The Queen Mother and their father King George VI with their dogs, including Pembroke Welsh Corgi dogs, Dookie and Jane, and Tibetan Lion Choo-Choo, at the Royal Lodge in June 1936 in Windsor, United Kingdom | Source: Getty Images
Express reported that animal charity Blue Cross' head of behavior services, Ryan Neile, revealed to Metro how dogs deal with losing their owner, noting that reactions vary from each dog.
Neile said some animals adapt quicker to their owner's absence, while some take time. He explained that dogs usually recover from grieving the loss of a loved one but that new owners should be "patient" with them while ensuring they stick to their usual routine.
"Try not to overcompensate by dramatically changing your behavior or their routine, as this might be confusing for them when things settle back to normal."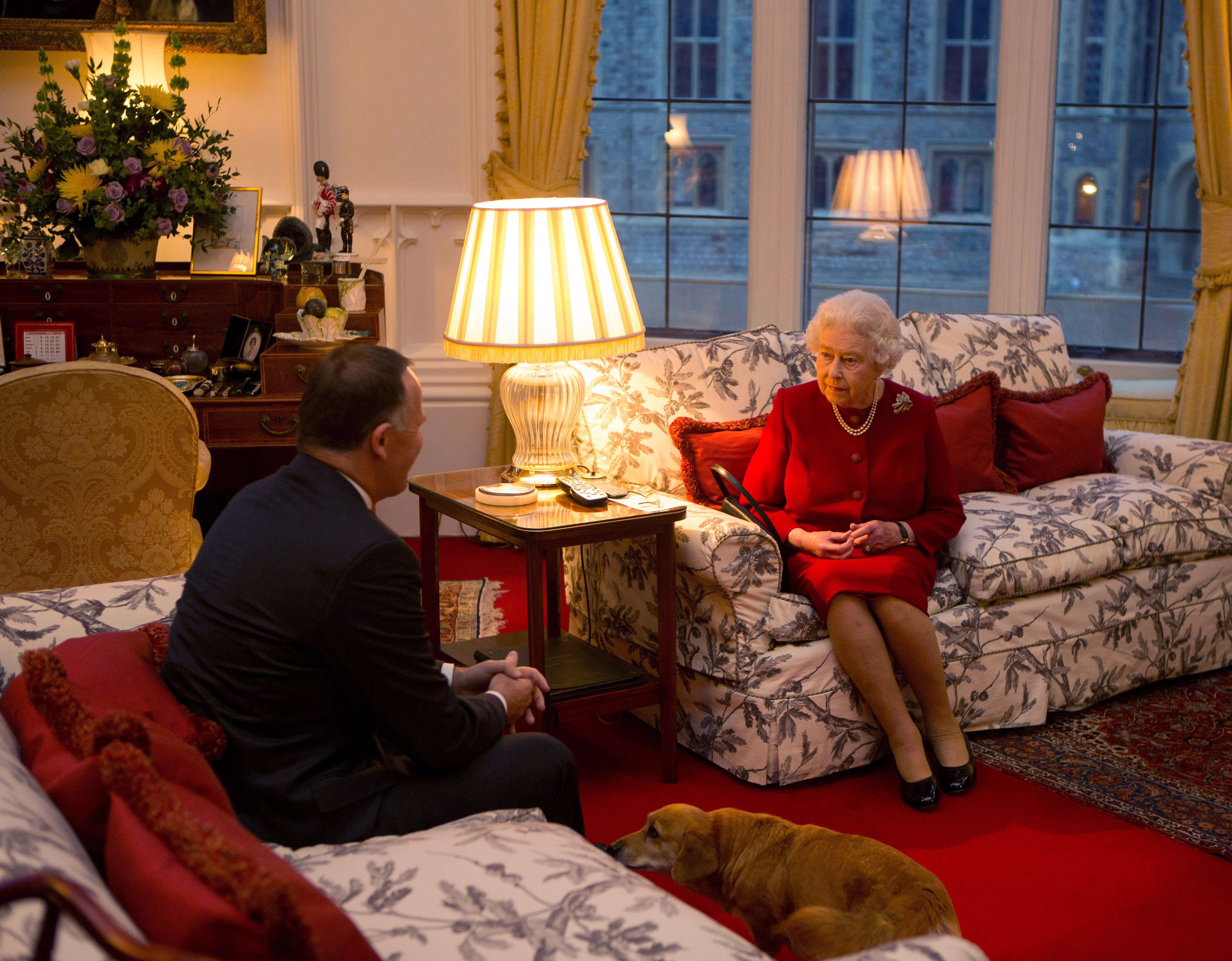 Queen Elizabeth II speaking with Prime Minister of New Zealand John Key at an audience at Windsor Castle on October 29, 2015 in Windsor, England | Source: Getty Images
The royal matriarch first fell in love with dogs when she was seven. She loved her father, King George VI's dog, named Dookie.
When the royal turned 18 in 1944, she was gifted a Corgi puppy named Susan and became so attached to her that she took it along on her honeymoon in 1947. However, Susan died in 1959.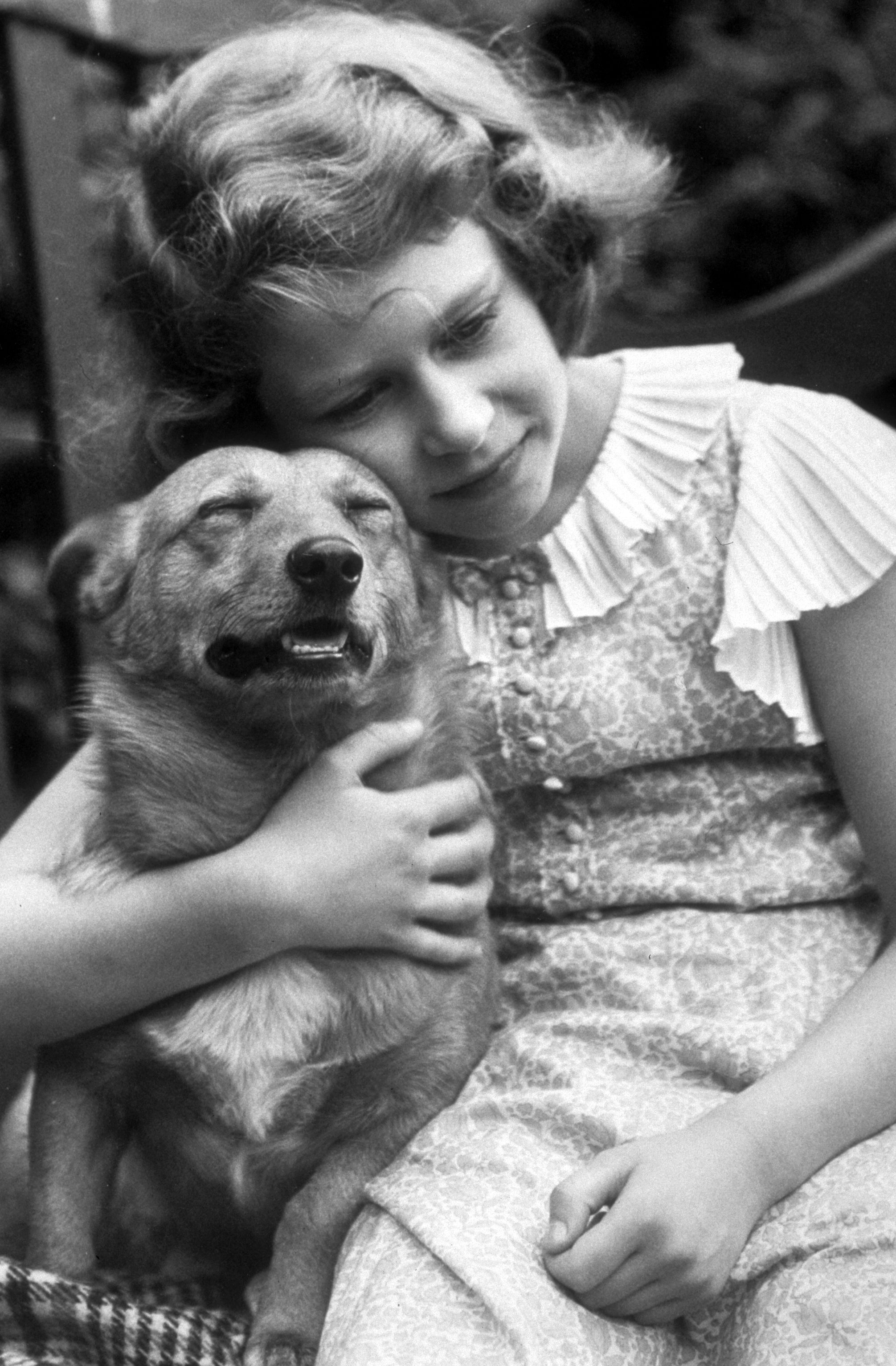 Princess Elizabeth pictured hugging a Corgi in July 1936. | Source: Getty Images
In a letter she wrote to express her grief, Her Majesty wrote:
"I had always dreaded losing her, but I am ever so thankful that her suffering was so mercilessly short."
According to BBC, the Queen's dog was buried in the pet cemetery at Sandringham, which Queen Victoria initially started.
The Queen Owned More than 30 Dogs during Her 70-Year Reign
The Queen owned dozens of Corgis throughout her life. She had over 30 of them during her 70-year reign, and her love for Corgis has been well documented. She reportedly adored Corgis because of their liveliness and undomesticated nature.
The animals became such a fixture in her life that the monarch's daughter-in-law, Princess Diana, called them a "moving carpet." The monarch was always photographed with a Corgi at her side or her feet, per The New York Times.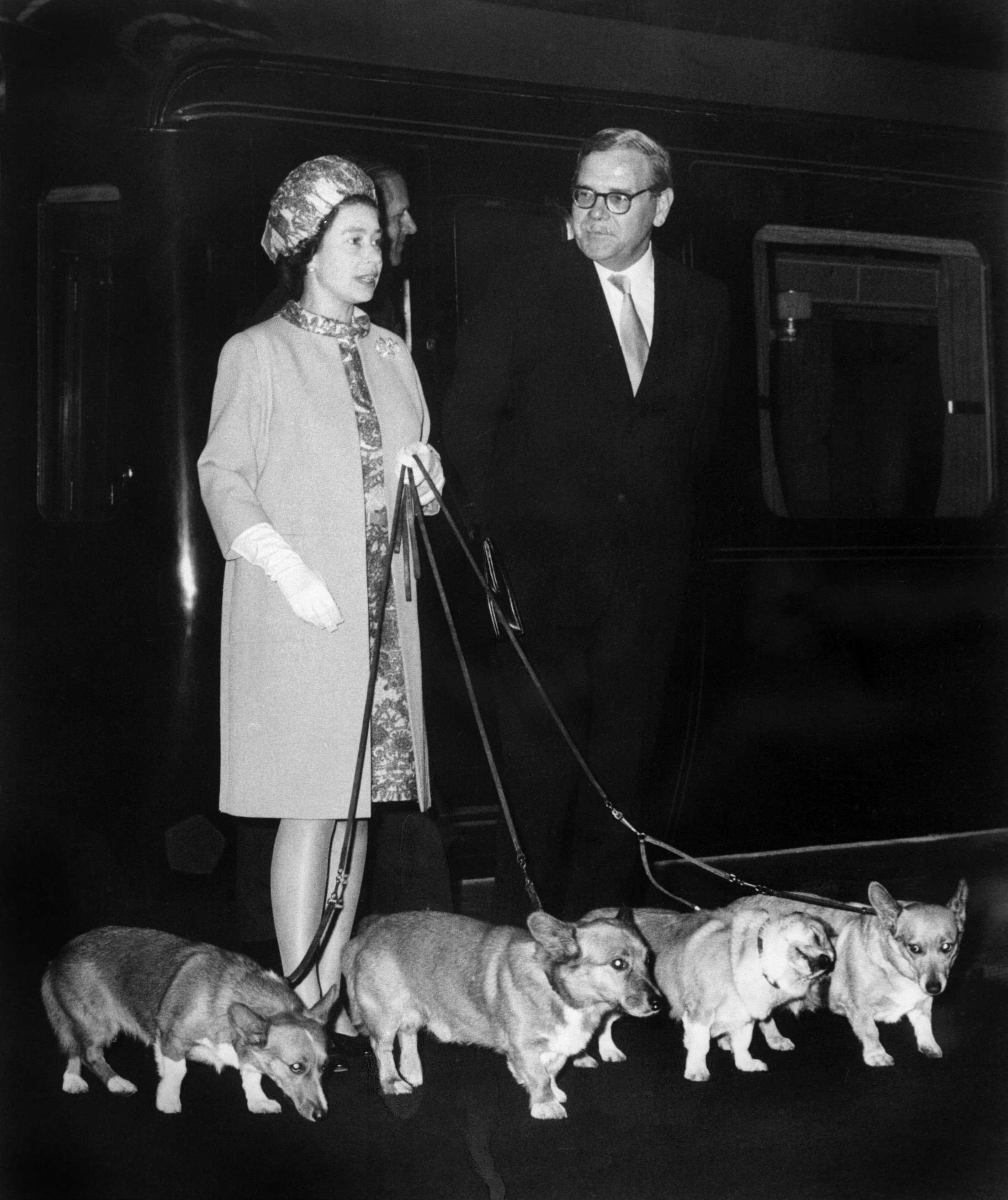 Queen Elizabeth II arriving with her four Corgis at King's Cross railway station on October 15, 1969 in Balmoral Castle in Scotland. | Source: Getty Images
Between the period 1933 to 2018, Her Majesty owned at least one Corgi. Her beloved spouse, the Duke of Edinburgh, never quite understood why she liked having so many dogs around and was once heard complaining:
"Bloody dogs! Why do you have to have so many?"
The Fate of the Monarch's Other Dogs Is Still Unknown
It is believed that Candy would go to Princess Beatrice and the other pups with the Duke of York. They will live at Royal Lodge in Windsor with Prince Andrew and Ferguson.
The Duchess reportedly bonded with the Queen over their love for dog-walking and horse-riding. Despite her divorce from the Duke, Ferguson continued her friendship with the monarch through their dog walks at the Windsor estate.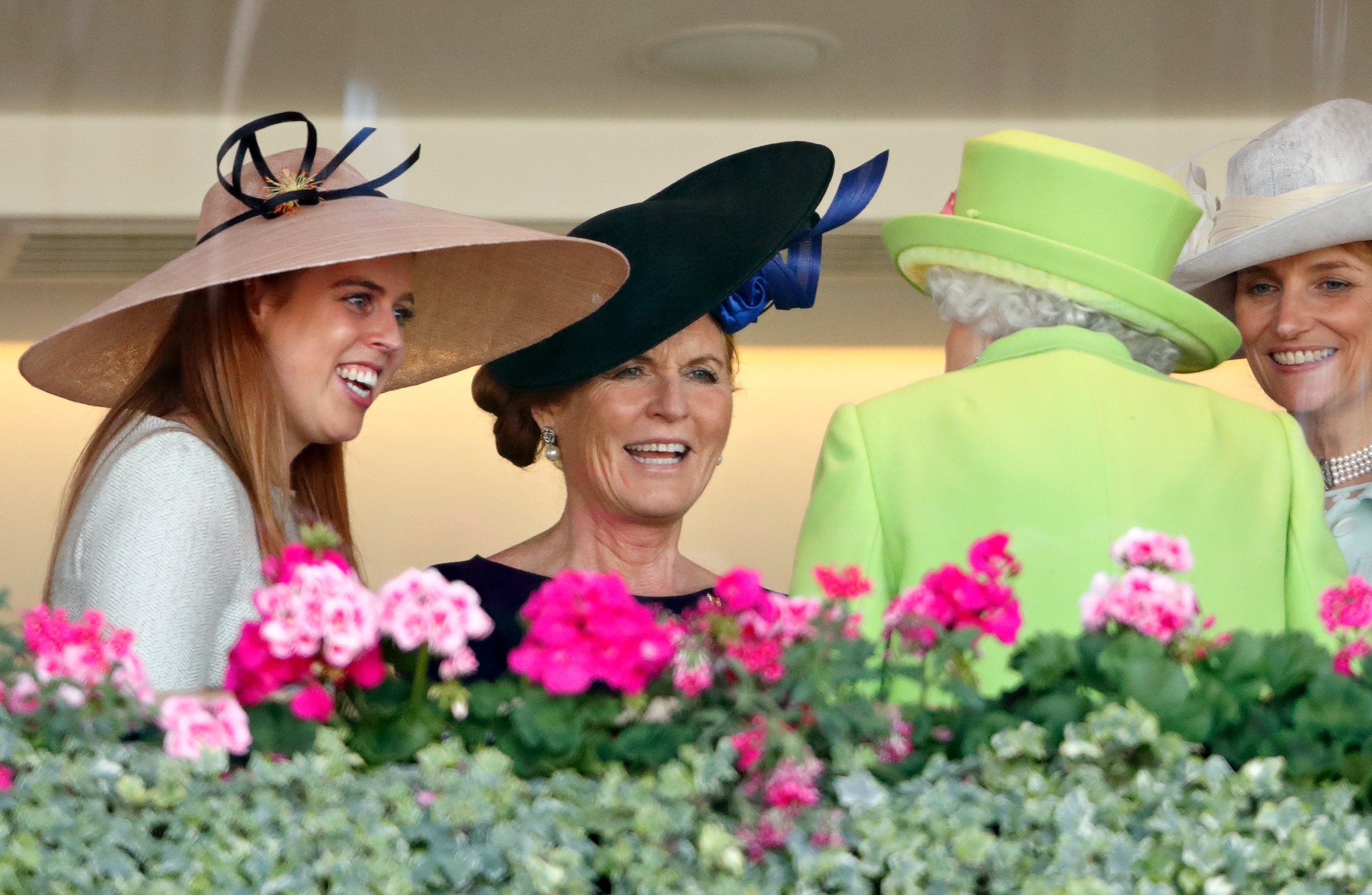 Princess Beatrice and Sarah, Duchess of York pictured with Queen Elizabeth II in the Royal Box during day 4 of Royal Ascot at Ascot Racecourse on June 22, 2018 in Ascot, England | Source: Getty Images
In reaction to her passing, Ferguson wrote on Twitter that Her Majesty was an admirable mother-in-law and a friend, and she would "miss her" more than anything. The Duchess stated she would always be thankful for the kindness the Queen showed her by remaining close to her even after she and Prince Andrew divorced.
Moreover, if Candy does not go to her and her former husband, she would be given to a staff member as they have been said to be keen on acquiring one of the pets.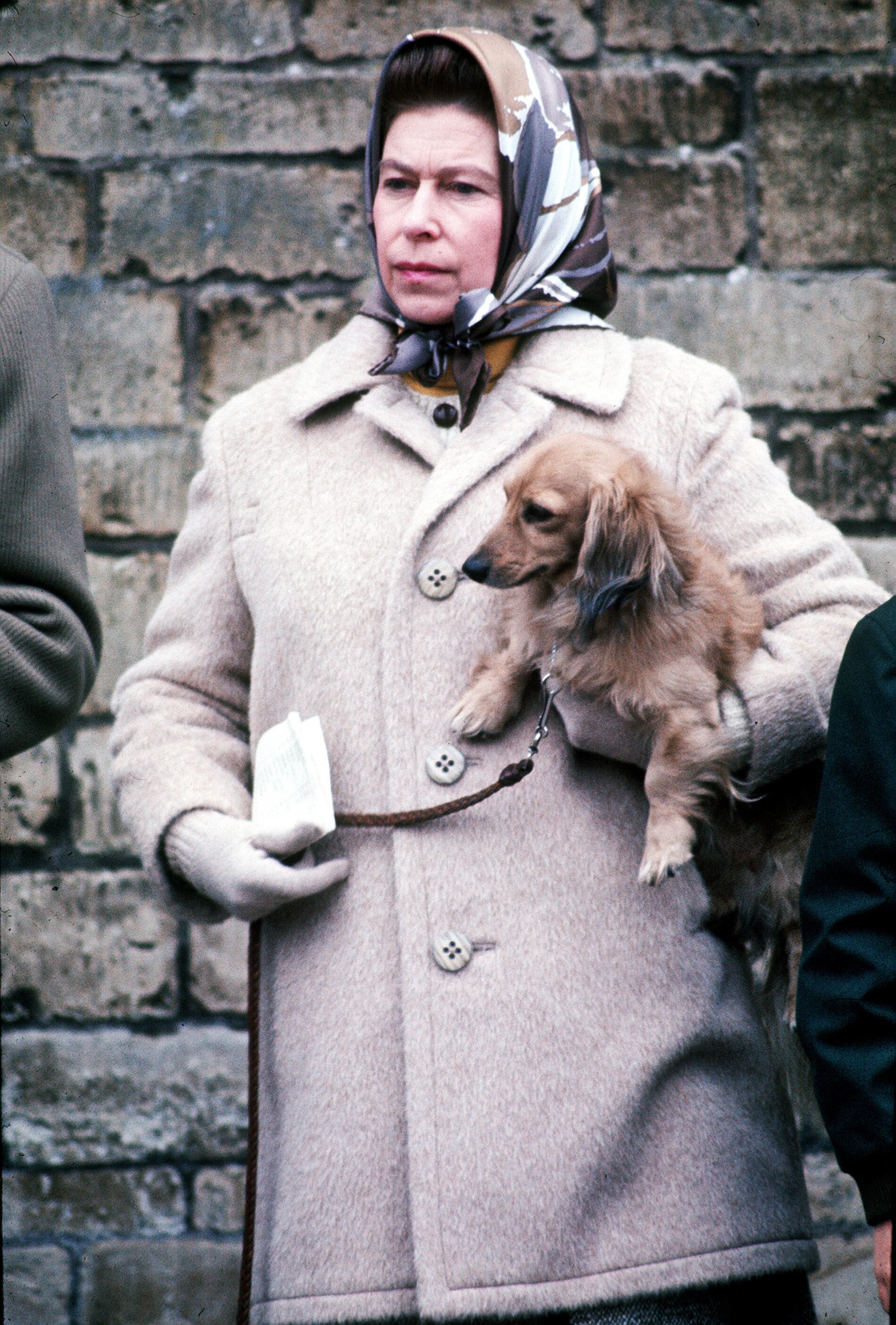 Queen Elizabeth II pictured with one of her favorite dogs at the Badminton Horse Trials in April 1976 | Source: Getty Images
Meanwhile, Lissy, a Kennel Club Cocker Spaniel gundog champion named after the Queen, currently lives with her trainer, and King Charles III will most likely decide where she ends up.
The royal matriarch was an avid dog breeder and continued breeding kennels at her Norfolk estate in Sandringham. Buckingham Palace even had a room for her dogs called the "Corgi Room," per the Express.
The pet animals enjoyed meals prepared by a gourmet chef, including rabbit, liver, and fresh beef. They were spoiled by Her Majesty, who gifted them stockings full of small presents on Christmas Day.
Please fill in your e-mail so we can share with you our top stories!