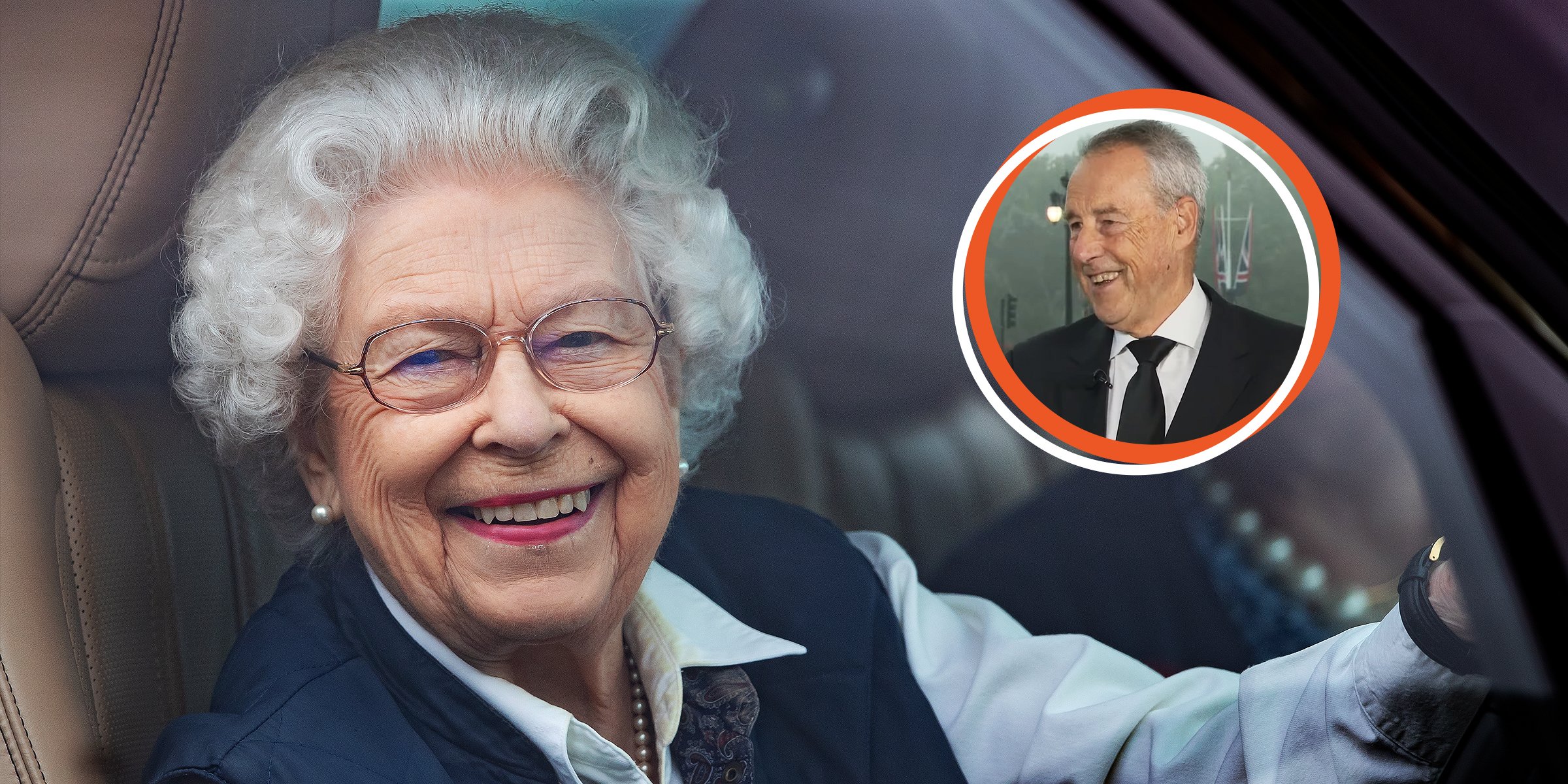 The Queen | The Queen's Royal Guard Richard Griffith | Source: Getty Images | YouTube/ET Canada
Queen Crashed Party of Protection Officer Who Once Called Her 'Cantankerous' to Her Face

The Queen was known to the public for her headstrong and steadfast persona, never willingly showing emotion. However, behind closed doors, her staff members remember a welcoming woman with a wry sense of humor who would not think twice about playing pranks on people.
The Queen will be remembered for many things. While some considered her family, to many others, she was more than just their Queen — she was a friendly boss.
Those who crossed her path, either for work or during other informal events, have fun and happy memories of the late Queen, which they are more than happy to share for the world to know.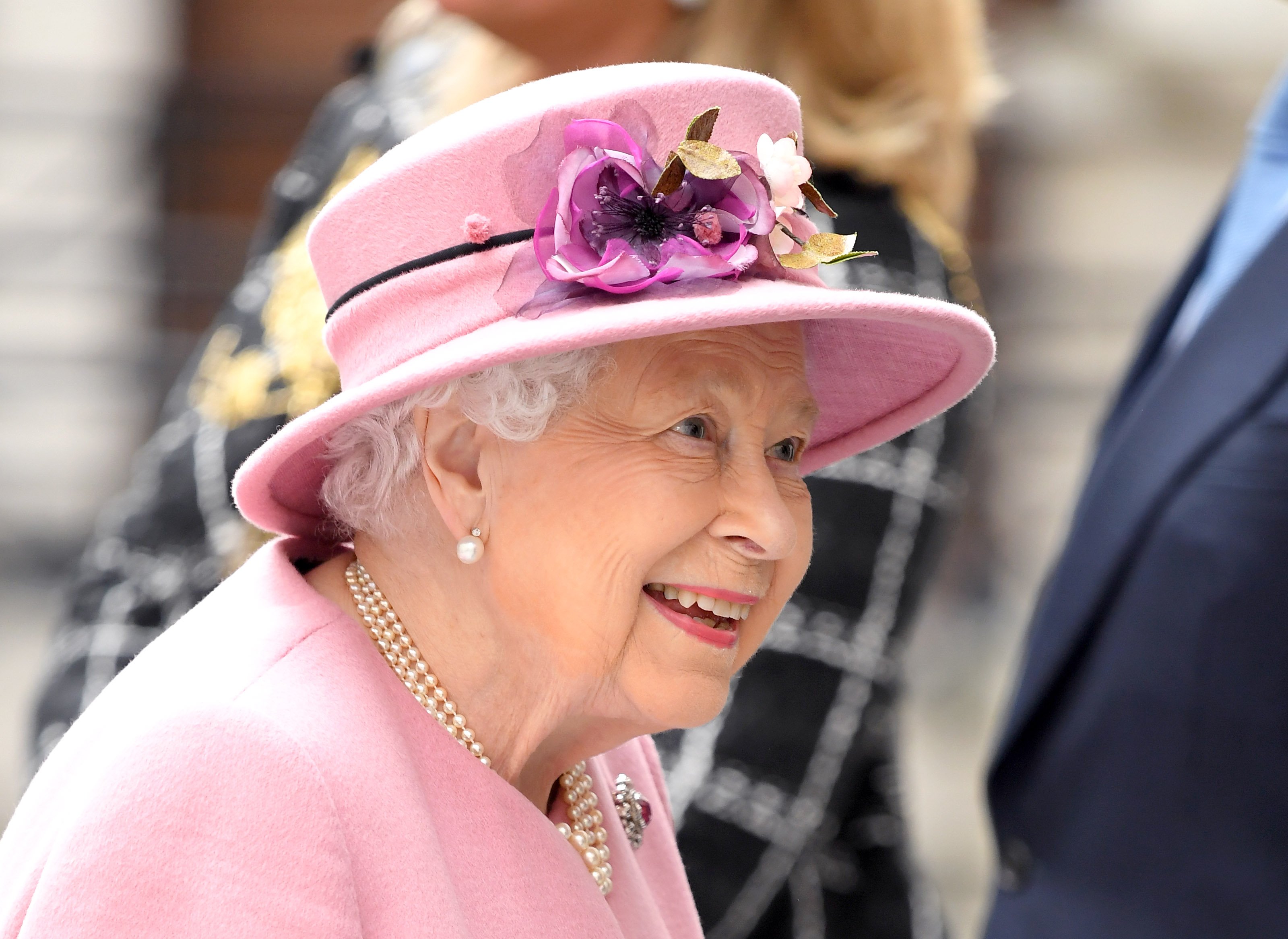 Queen Elizabeth II visiting Leicester Cathedral in central England on March 8, 2012. | Source: Getty Image
For many years, the late Queen built a friendly working environment for the numerous staff members who ensured Buckingham Palace ran smoothly. Express.co.uk. reports that she made a conscious choice to make any new staff member feel at ease.
She understood that it must have been daunting being her employee and devised a lovely gesture for employees to feel comfortable and at ease, especially on their first day of work.
Whenever a new employee started work, she would let them know that she knew this or that about them by stating or asking something about their background or family.
And as if letting her staff feel at ease was not enough, the Queen did it with a lot of humor, as many who have been in that position can testify.
How the Queen's Officer Called Her 'Cantankerous' in Her Face
The Queen had an unprecedented 70-year reign on the British throne, and that many years meant there are numerous anecdotes of the delightful moments the staff experienced under her rule.
Richard Griffith, who worked as a protection officer for the Queen, tells the compelling story of an incident when the monarch played a prank on two American tourists who did not recognize her.
He and the Queen were walking on the Balmoral Castle grounds after a quiet picnic when they came across two hikers. As was the norm, the Queen stopped to say hello but realized that the tourists did not recognize her.
One of the tourists began telling the Queen where they came from and what sites they had visited before asking her where she lived. Griffith recalls:
"She said, 'Well I live in London, but I've got a holiday home just on the other side of the hills".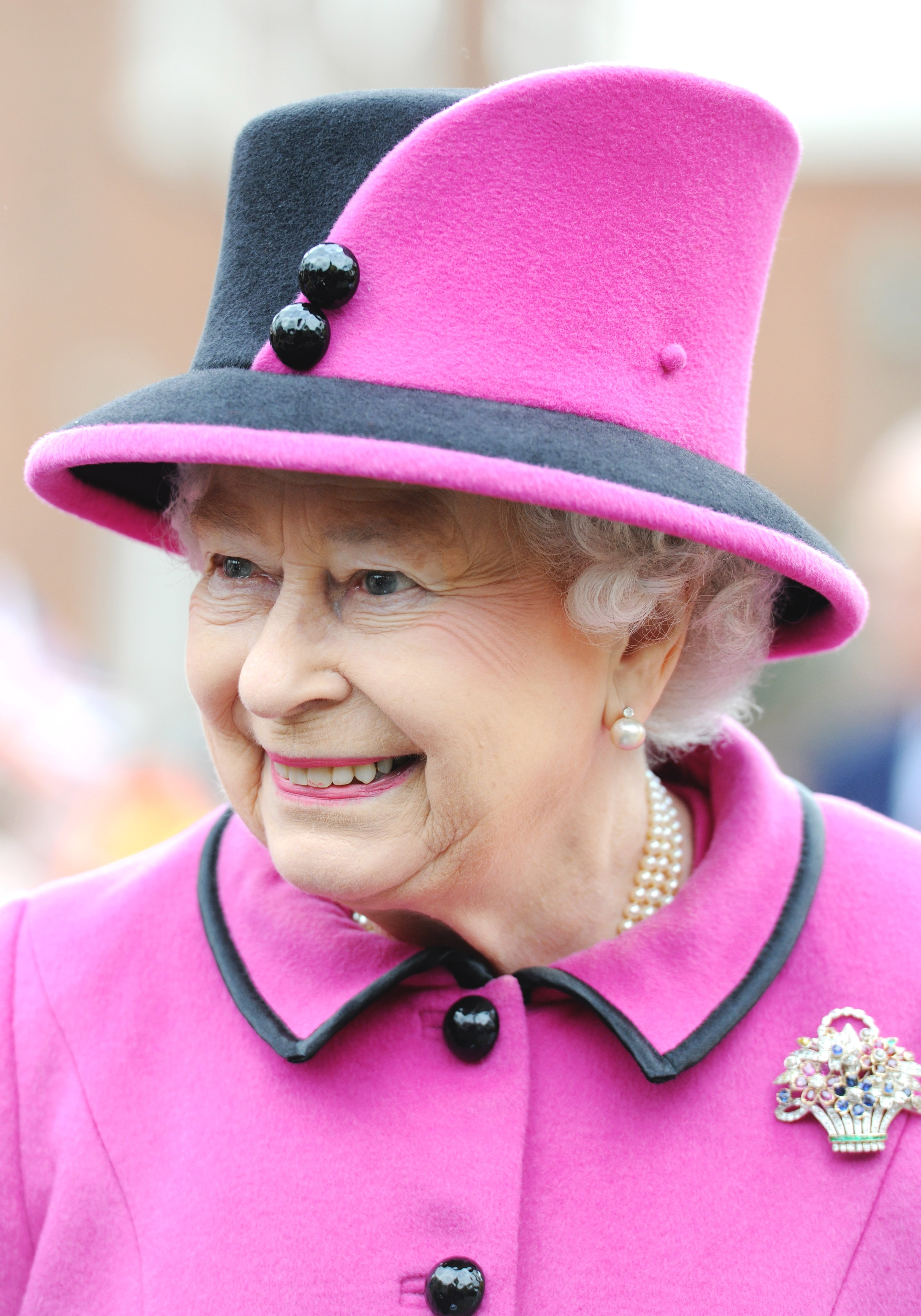 Queen Elizabeth II is pictured as she visits Leicester Cathedral in central England on March 8, 2012. | Source: Getty Images
The tourist then asked how long she had been coming to Balmoral and whether she had ever met Queen Elizabeth. "Well I haven't, but Dick here meets her regularly", the Queen replied, referring to Griffin.
Speaking to Sky News, Griffith continued: "Because I was with her a long time and I knew I could pull her leg, I said, 'Oh, she can be very cantankerous at times, but she's got a lovely sense of humor".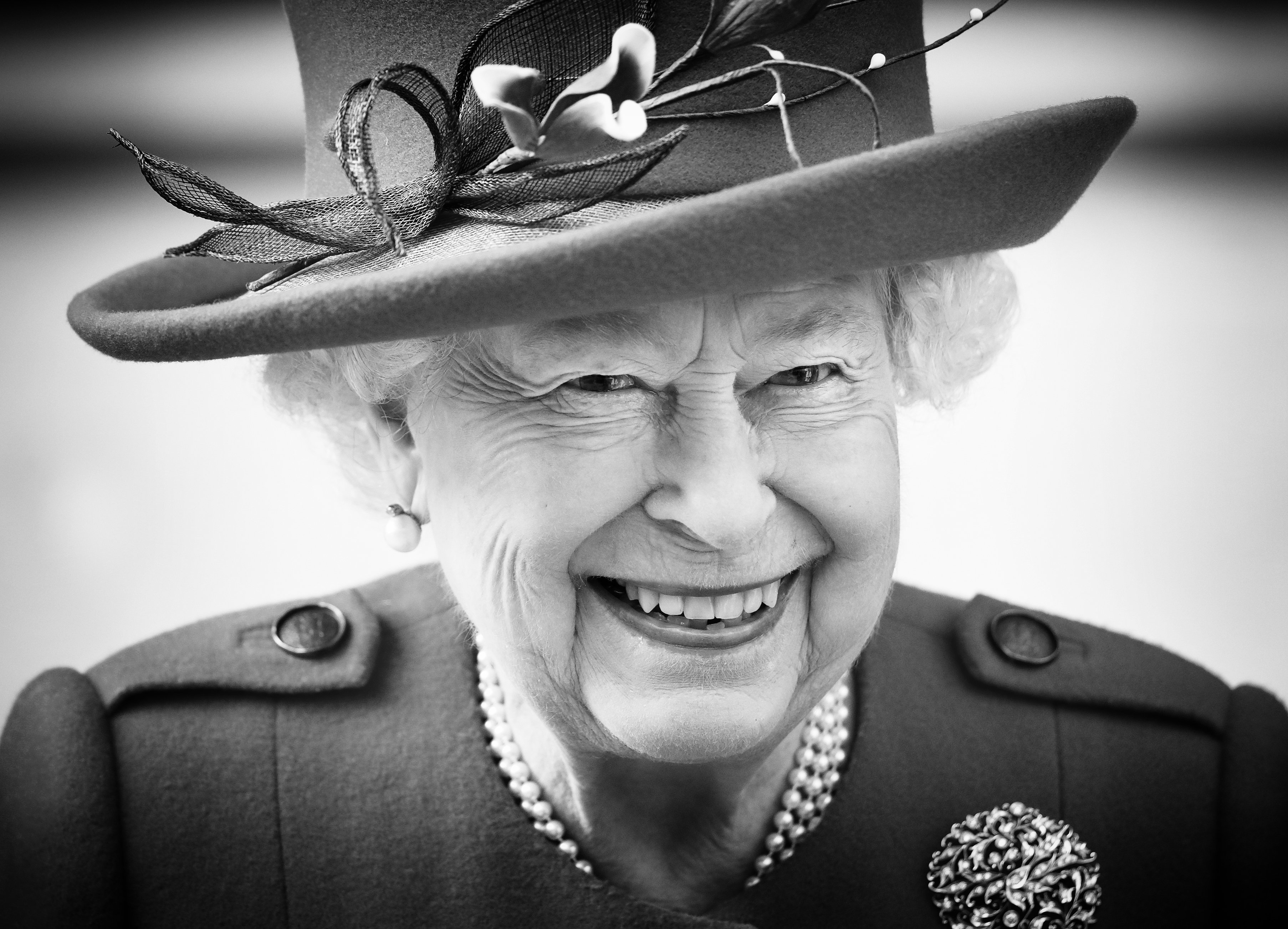 Queen Elizabeth II in London in 2019 | Source: Getty Images
The tourist, still oblivious of who she was, asked if the Queen would take a photo of them with the royal protection officer. They eventually swapped places, and Griffith took photos of the tourists with the Queen before saying their goodbyes. Once they were out of sight, the Queen said to Griffith:
"I'd love to be a fly on the wall when he shows those photographs to their friends in America — and hopefully, someone tells him who I am".
How the Queen Crashed Her Protection Officer's Party
Griffith recalls another incident that became the highlight of his career when the Queen crashed his retirement party after she realized he'd not invited her.
Griffith recalls that Her Majesty wanted him to have his farewell party in the State Department of Buckingham Palace and wanted him to invite 200 people, and she would pay.
Despite her throwing him the party, Griffith did not think to invite her because it did not occur to him that she would want to attend. On the other hand, the Queen did not consider attending as she did not receive an invitation. She said:
"I'd love to have gone, but he hasn't invited me!'
When one of Griffith's colleagues insisted she should attend as she was the hostess anyway, she wondered: "What do you think it's okay if I go on announced?"
The Queen turned up with her husband, Prince Philip, and the Earl of Wessex, and Griffith was thrilled when they all met his family. He reminisces: "That was probably the highlight of my career. The fact that she did that for me".
Queen's Reaction to Being Fooled by Her Staff Member on April 1
The Queen had many close staff members, but Angela Kelly, who worked as her assistant and dresser was one of her most trusted confidantes.
The two reportedly talked about anything and everything as they sipped on their tea and talked about their grandchildren. According to the Mirror, Kelly told the Telegraph in 2007:
"We are two typical women. We discuss clothes, make-up, and jewelry. We say, 'Would this piece of jewelry look nice with that outfit?' and things like that".
Their bond was evident to other staff members, and it was no surprise that long before her death, the Queen had already arranged for Kelly to continue living in the Queen's grace-and-favor home.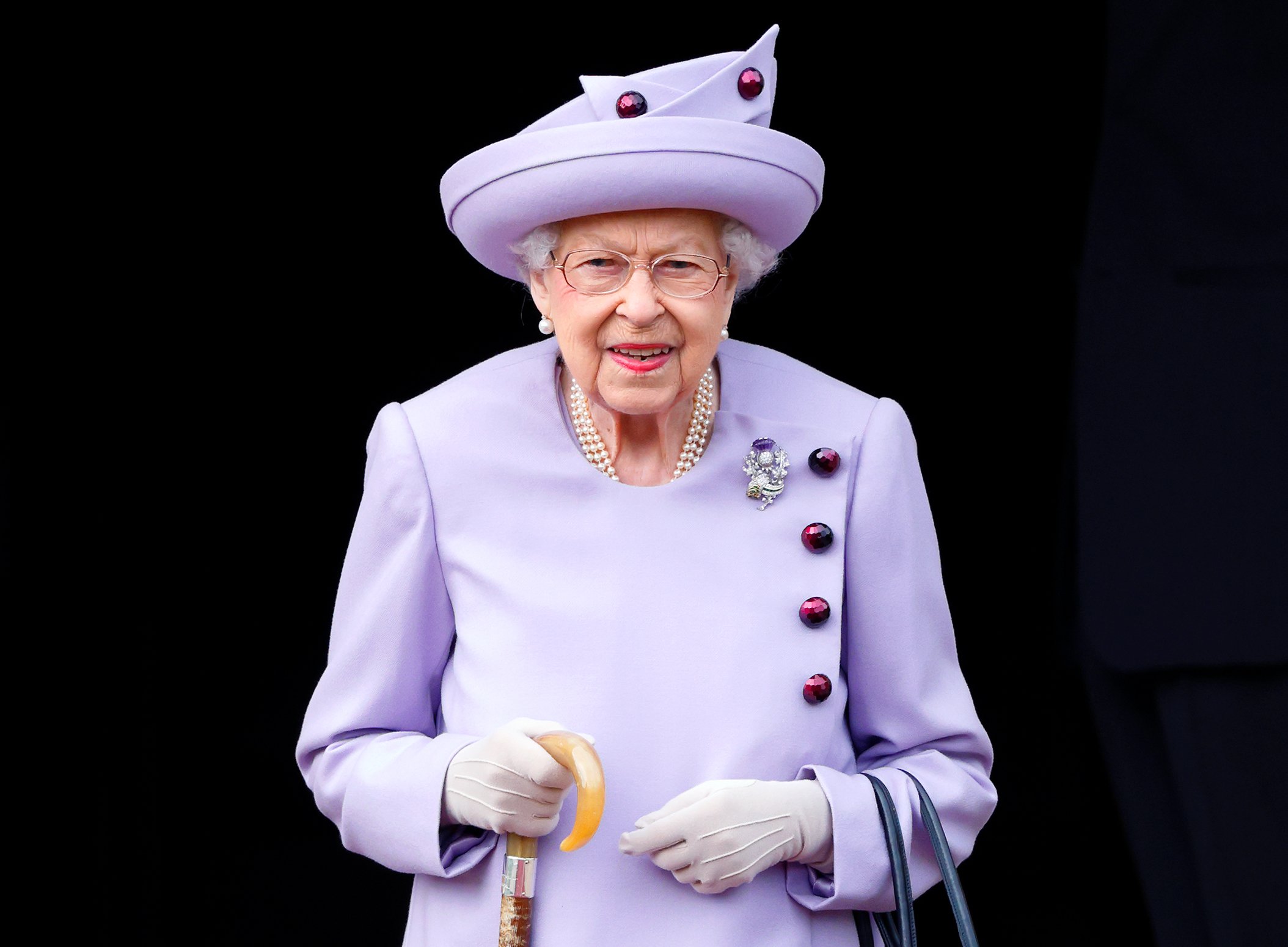 Queen Elizabeth II attends an Armed Forces Act of Loyalty Parade in the gardens of the Palace of Holyroodhouse on June 28, 2022 in Edinburgh, Scotland. | Source: Getty Images
Their bond was undeniable, and part of her appeal was that she was not afraid of the Queen. While no one could dream of pranking the Queen, Kelly was so close to her that pulling a practical joke on the monarch was somewhat normal for her.
She recalled that the two of them had been on a Royal Tour in Australia in 2006 when the Queen expressed her desire to see a kookaburra, a type of terrestrial tree kingfisher native to Australia.
Knowing how desperate she was to see this bird, Kelly bought a toy one and tricked the Queen into thinking it was real. Kelly then told her the bird was dead before she revealed it was an April Fool's Day joke. She says:
"[The Queen] had only two words for me: 'You're sacked'"
"I was laughing uncontrollably as her Majesty turned to His Royal Highness and said: 'Do you know what she has just done to me? Angela has had me!'" Kelly recalled.
Her joke on the Queen was only one of the many times the Queen showed her laid-back side and made good of her "wicked sense of humor". And it remains one of the reasons that many have such cherished memories of her.
Besides her long-lasting reign in Britain, her wry sense of humor will be remembered by future generations as she is deeply missed by the whole world.
Please fill in your e-mail so we can share with you our top stories!