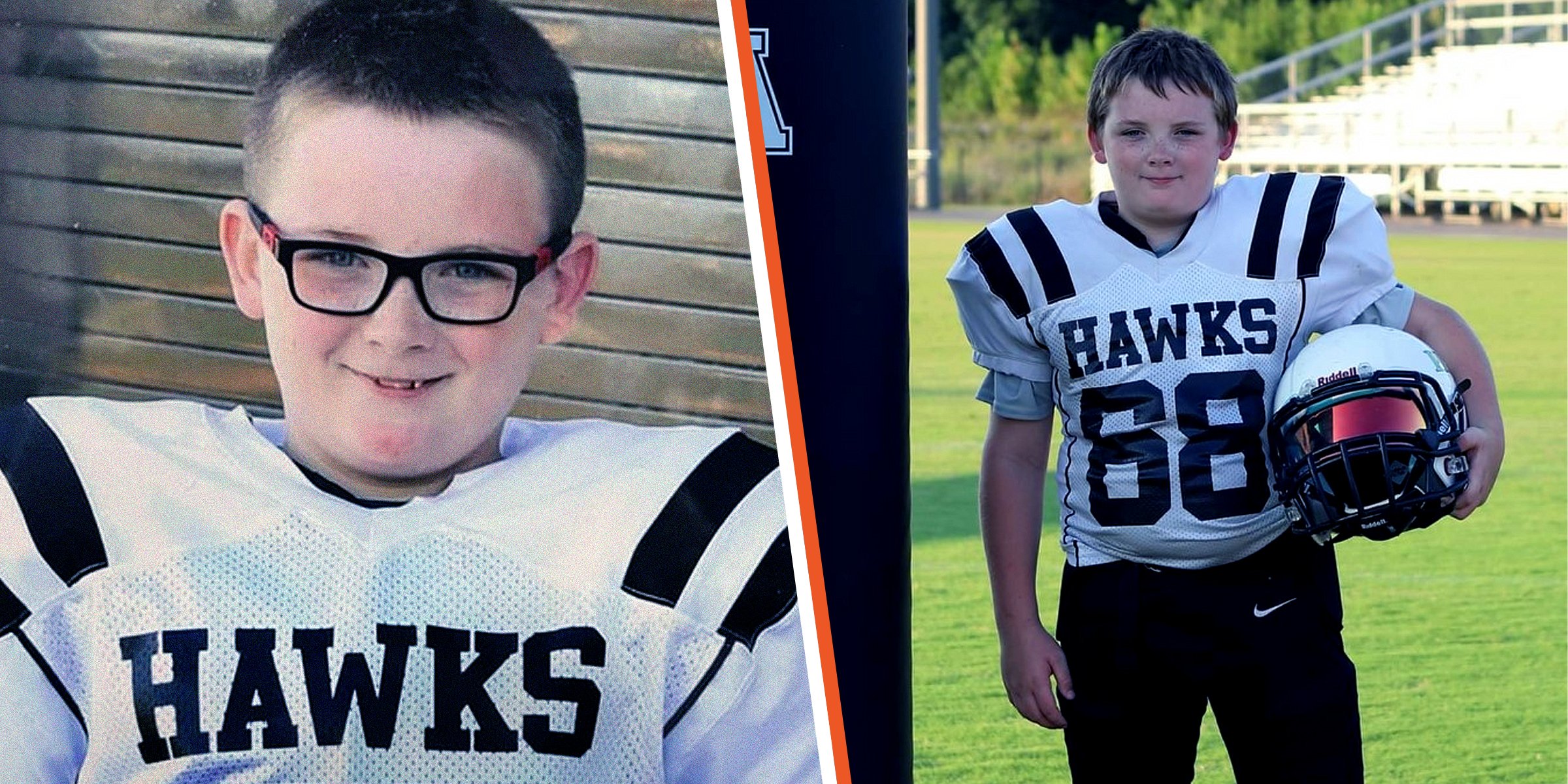 Treven Ball | Source: Facebook.com/CJs-Boutique | Facebook.com/Brosmer-Kemple-Funeral-Home
Indiana Boy, 10, Dies Moments after Telling His Mom How Much He Loved Her

Soon after telling his mother how much he loved her, a 10-year-old passionate football player breathed his last. The boy's sudden death left his family in shock.
When a person dies after suffering from a life-threatening disease, his friends and family may not be too shocked. However, when a person unexpectedly closes their eyes forever, it takes a toll on their loved ones.
The parents in today's story celebrated their son's achievements and looked forward to his bright future. Their dreams were crushed when their little one suddenly passed away.
The Young Footballer
Treven Ball loved playing football. He was a part of the Springs Valley Schools youth team in French Lick, Indiana. The ten-year-old wanted to practice more to become the best player, but fate had other plans.
During the second week of September 2022, Ball played his first match under the lights. It was a big achievement for him to celebrate with his parents, Holly and Terrin, and younger siblings, Talon and Taylyn.
Unfortunately, life didn't allow Ball to excel in his football career. His parents' worst nightmare began when Ball suddenly fell ill and passed away on the morning of September 13, 2022.
His Unexpected Death
The last thing Ball told his mother was how much he loved her. His unexpected demise shocked his family to the core. They had never imagined losing him at such a tender age. Ball's family friend, Jessica Alexander, said:
"It was just four days ago he was running up and down the bleachers."
"He just made you want to be a better person because of the way he lived," said Ball's aunt, Megan Murphy. She remembered her nephew as a loving child who always made others smile.
A Kind Soul
On the same field where Ball played his first match, his teammates, friends, and teachers held a vigil to ensure he wasn't forgotten.
After seeing the number of people who gathered in the field the night Ball passed away, Murphy said:
"We knew what kind of kid he was. But to just come out here and see all the lives that he has affected. That truly meant something to us."
Ball's unexpected death had left his parents in shock. A fundraiser on GoFundMe was organized to help Ball's parents cover the funeral expenses and take some time off from work without worrying about their finances. The organizer wrote:
"He was such a kind, bigger-than-life personality, fun-loving 5th-grade boy. He never met a stranger and always had a hug to share."
The Comments
Besides Ball's friends, family, and teammates, people on the internet also felt sad after learning about his death. Here are some of the comments from Springs Valley Blackhawk Football's Facebook post:
"Prayers for the Ball family and all of his classmates and teammates. You all are in my thoughts and prayers."

― (@Rebecca Sanders Wilson) September 13, 2022
"We have added their family to our church's prayer list. They send it out to 2 more churches here in St. Louis. Hopefully, we can have prayers flooding in from across the nation."

― (@Tiffany Epiphany) September 14, 2022
"Treven was the absolute first person to see me anywhere and gave me the sweetest hugs! He would knock on the door at the end of the day or come to visit in the morning before school."

― (@Tara Allstott) September 13, 2022
Another Young Footballer
Like Treven Ball, another young football player, Yahir Cancino, lost his life in Texas after he suffered a head injury during a match. The paramedics found him unresponsive on the field and immediately airlifted him to a nearby hospital.
Cancino stayed in the hospital for two days before he breathed his last. His mother shared the heartbreaking news with her friends and family on Facebook on September 3, 2022. She wrote:
"We have chosen to donate his organs because Yahir was always about helping people, and we want to honor his memory."
Our thoughts and prayers are with the friends and families of Treven Ball and Yahir Cancino as they deal with the pain of these tragedies. We extend our heartfelt condolences to the families of these young boys.
Click here to read another story about a Texas girl killed in a car crash on the way to a soccer game with her mom by her side.
Please fill in your e-mail so we can share with you our top stories!