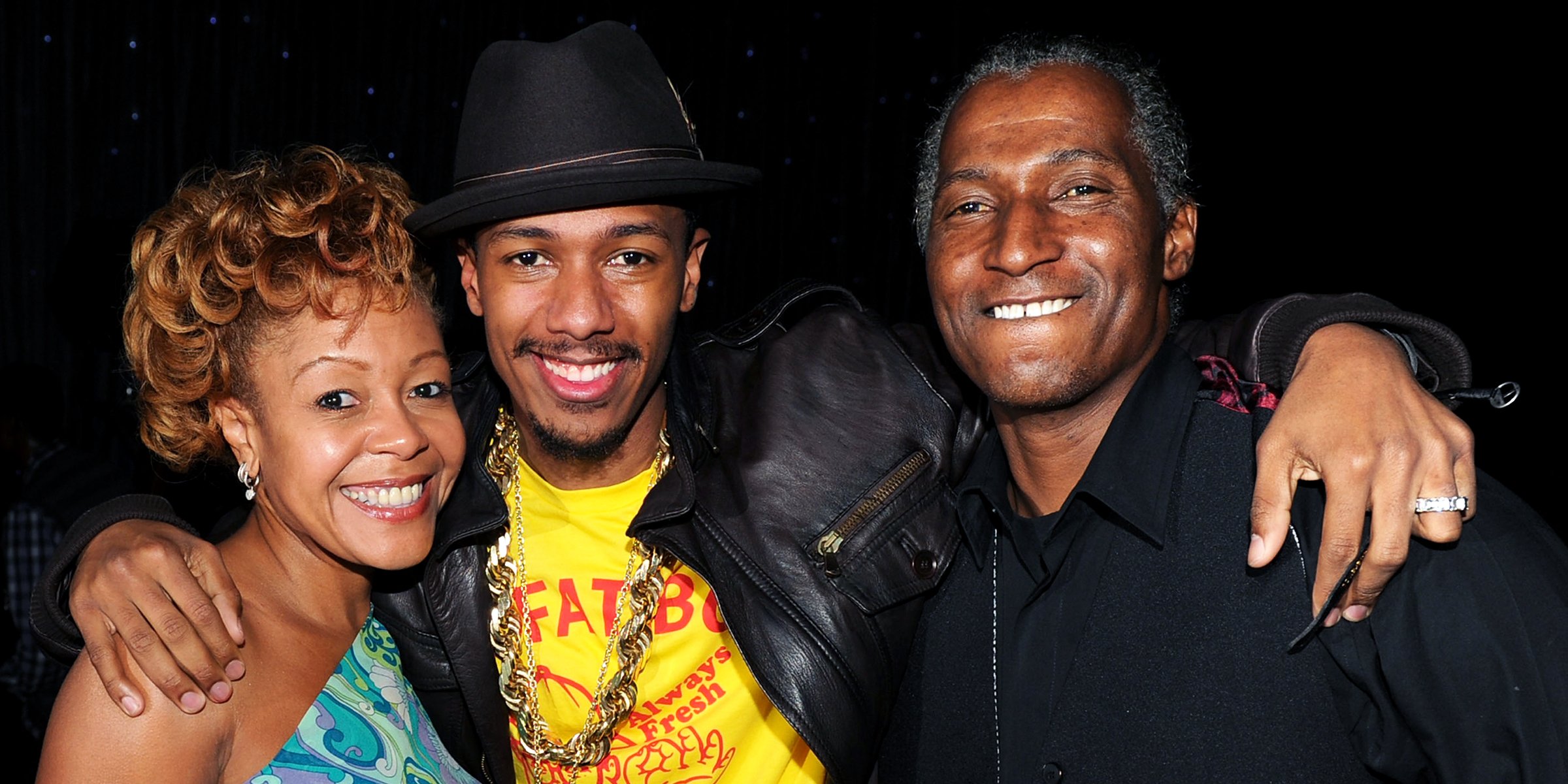 Nick Cannon with his mother and father | Source: Getty Images
Nick Cannon's Parents Did Not Raise Him - Facts about the Famous Host's Mom and Dad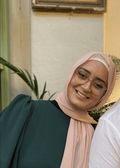 Nick Cannon recently became a father for the ninth time. Despite his many children with several different partners, he is a doting dad who is very involved in all his children's lives.
The father-of-nine welcomed his youngest daughter with photographer and former model Lanisha Cole. On Instagram, the couple announced the birth of their baby, Onyx Ice Cole Cannon, born on September 14, 2022.
While Nick Cannon is doing his utmost to provide a stable home for all his children, he did not have a complete family when he was growing up. His parents were reportedly not the ones who raised him.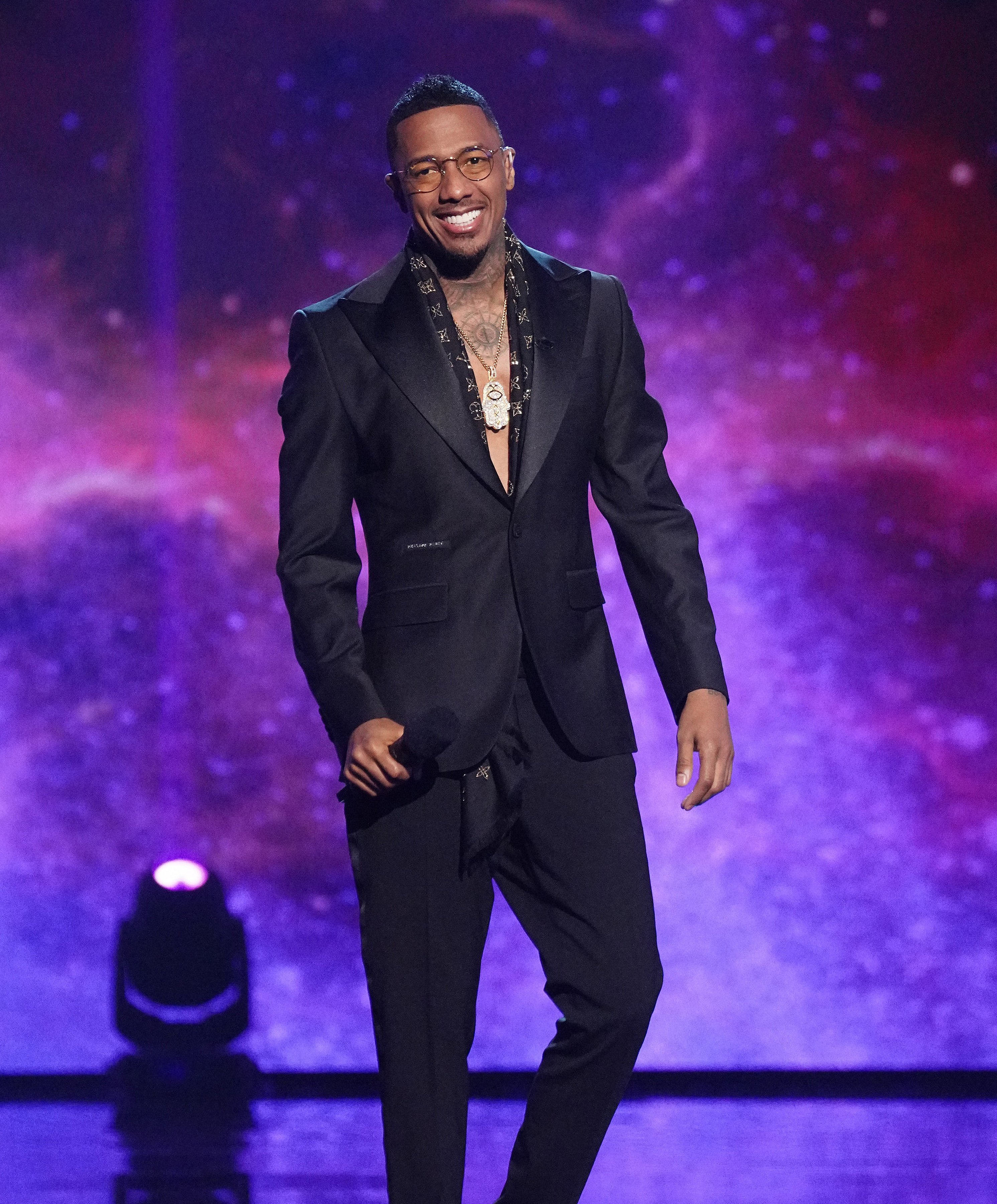 Host Nick Cannon in "The Masked Singer" episode on FOX. | Source: Getty Images
Nick Cannon's Parents Were Too Young When He Was Born
Cannon was born in San Diego, California, on October 8, 1980, with his parents still in high school. In an interview with Vlad TV on YouTube, Cannon added that his paternal grandmother and grandfather were the ones who raised him.
Cannon's grandmother had other daughters, and because of the family dynamic – her being the one who reared him from a young age – her daughters were more like sisters to him than aunts. Nick has no actual sisters, only brothers. Cannon explained:
"My grandmother was kind of the matriarch of the family."
According to Distractify, Cannon's parents – James Cannon and Beth Hackett – separated when he was just a young boy. During their split, he divided his time between North Carolina and California throughout his childhood.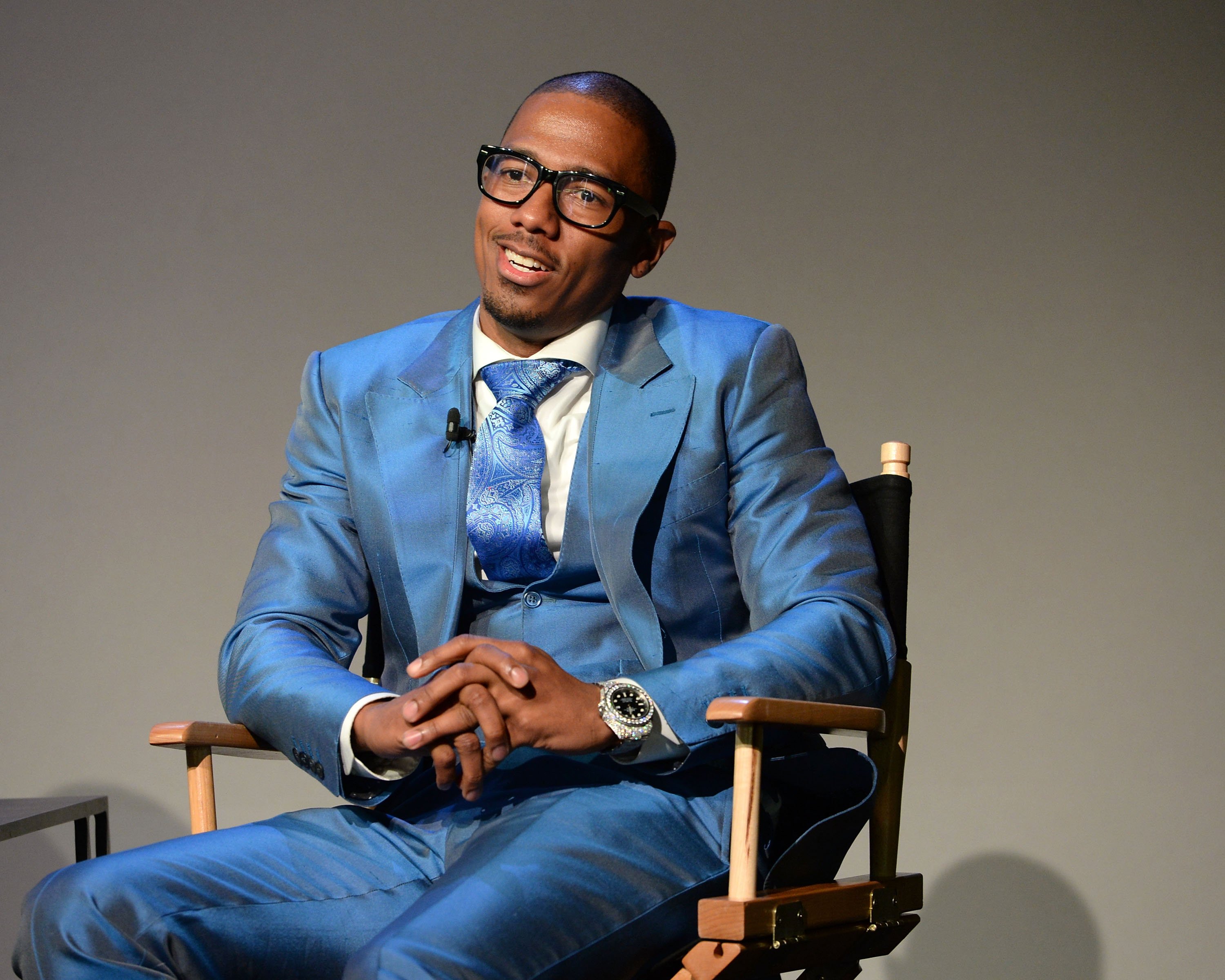 Nick Cannon attends Meet The Author: Nick Cannon, as he promotes his children's book "Neon Aliens Ate My Homework" at the Apple Store Soho on March 16, 2015 in New York City. | Source: Getty Images
In Nick's interview, he mentioned that he was born when his parents were still very young. His mother was therefore going to school and working several odd jobs. At the same time, Nick's father, on the other hand, got himself in some trouble and eventually had to move out of California.
Nick's grandfather was the one who influenced his career choice in stand-up comedy. However, that isn't how it began. At the age of eight, Nick's grandfather – who died in 2016 – gifted him with a set of musical instruments.
Nick's mother almost aborted him when she found out she was pregnant, and his song details her story.
While it may have seemed that Nick was on the path to becoming a musician, he stood at a crossroads as a teenager. Nick worked for his grandfather's public access show and was invited to do a stand-up comedy set. After that, he realized that comedy was his dream.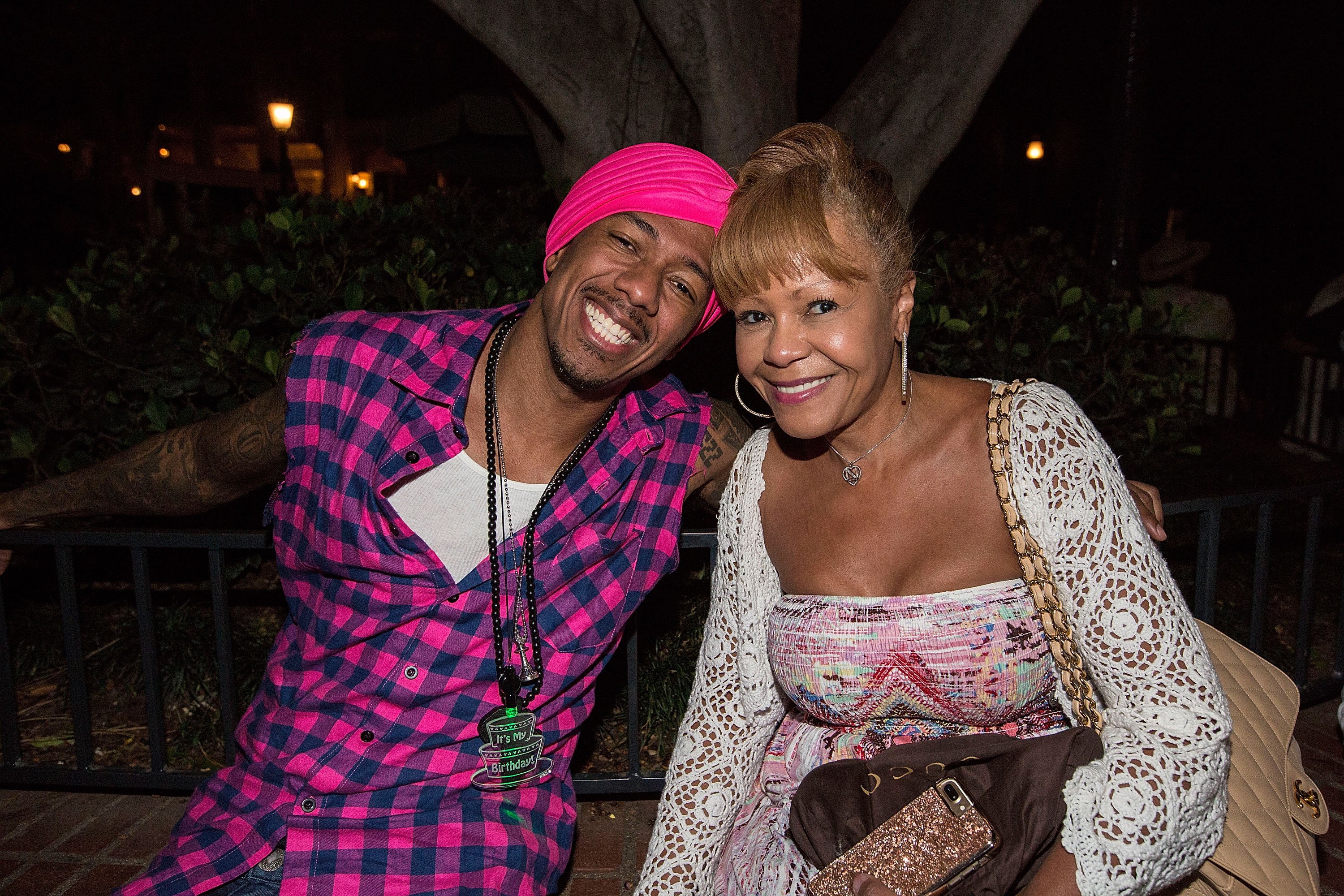 Nick Cannon and his mother Beth Hackett visit Disneyland on April 30, 2017, in Anaheim, California. | Source: Getty Images
Nick Cannon Is Grateful to His Mother for Giving Him Life
In the entertainment industry, Nick is considered a jack of all trades. He did stand-up comedy, acted, and became the host of "The Masked Singer" and "America's Got Talent." Nick even dabbled in the music business and released a song entitled "Can I Live."
Nick's mother almost aborted him when she found out she was pregnant, and his song details her story. In the song, Nick rapped:
"Mommy, I don't like this clinic / Hopefully you'll make the right decision / And don't go through with the knife decision / But it's hard to make the right move when you in high school."
Although Nick's mother had not played a big part in his upbringing, his song was his way of showing her his gratitude. He understood that she had made many sacrifices just to bring him into the world.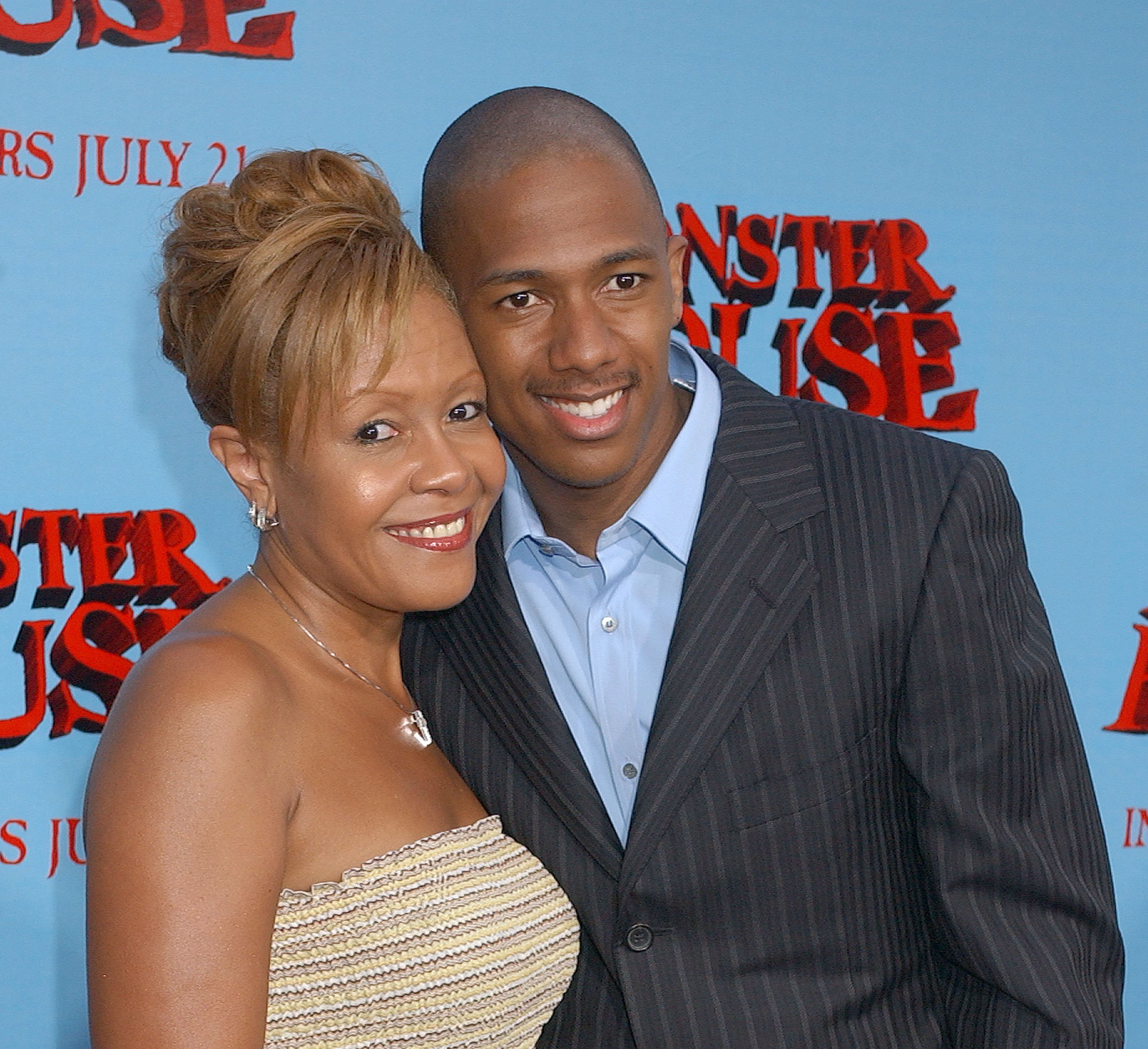 Nick Cannon and Beth Hackett during "Monster House" Los Angeles Premiere - Arrivals at Mann Village Theatre in Westwood, California, United States. | Source: Getty Images
Nick and his mother appear to have a good relationship as she had accompanied him to a string of events. In 2014, his mother joined him on the orange carpet of the Nickelodeon HALO Awards.
His mother, Beth, wore a sleeveless navy dress with gold detail at the waist. Her dress was just above the knee as she stood on her tippy toes in silver heels.
The 2014 event was not the only time Beth was her son's date. She tagged along for the "CHI-RAQ" New York Premiere the following year. She also appeared at the same awards in both 2015 and 2017.
According to the Daily Mail, the Nickelodeon HALO Awards honors teenagers who have enriched others' lives in many ways.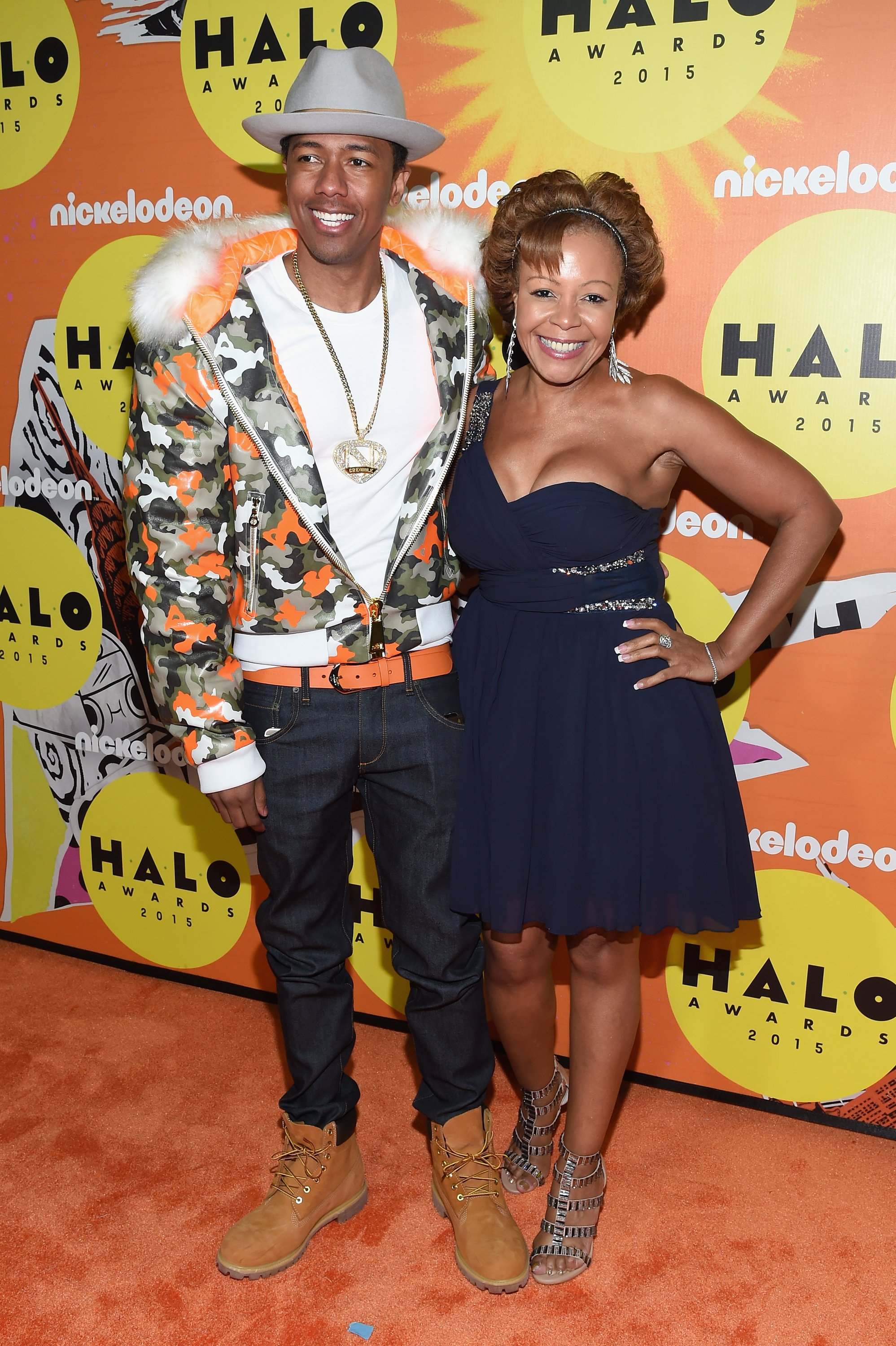 Nick Cannon and mother Beth Hackett attend the 2015 Nickelodeon HALO Awards at Pier 36 on November 14, 2015, in New York City. | Source: Getty Images
Nick Cannon's Father Saved His Life through Faith
Nick's father, James, had his fair share of trouble throughout his life which was previously alluded to. In the Vlad TV interview, Nick's father was revealed to have been one of the "founding members" of the gang Lincoln Park Bloods.
Nick doesn't glorify having been in that gang or that his father was one of the original members. He even admitted that he was always trying to get away from it. Nick revealed:
"I lost a lot of friends to, you know, senseless gang violence."
Some time after starting the gang, James was imprisoned. During his confinement, James gave his life to the Lord and became a man of faith. James reportedly told Nick that he should make as much money as possible and have as many children as possible.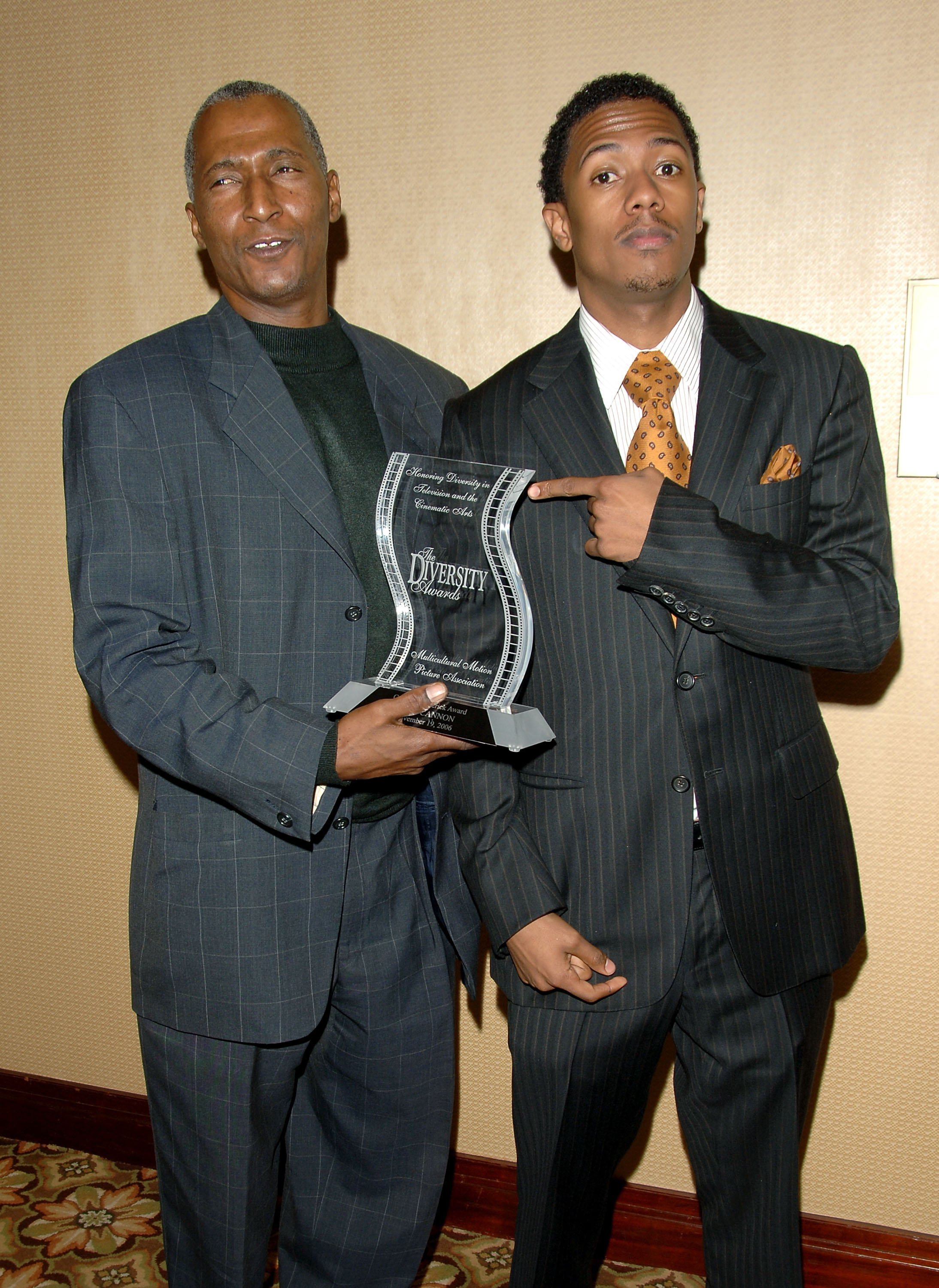 Nick Cannon and his father pose backstage at the 14th Annual Diversity Awards Gala held at the Century Plaza Hotel on November 19, 2006, in Los Angeles, California. | Source: Getty Images
Nick Cannon Has 4 Brothers
His brothers are Gabriel, Reuben, Javen, and Caleb, and Nick is the oldest of the five. According to Distractify, Javen – otherwise known as – King Cannon, works with Nick on "Wild 'n Out" as a consultant, writer, and comedian.
Reuben is a musical artist who reportedly received over 4 million streams on SoundCloud for one of his songs. Gabriel has also pursued a music career and collaborated with his brother, Reuben, on the song "Bow My Head." Lastly, Caleb prefers life out of the spotlight.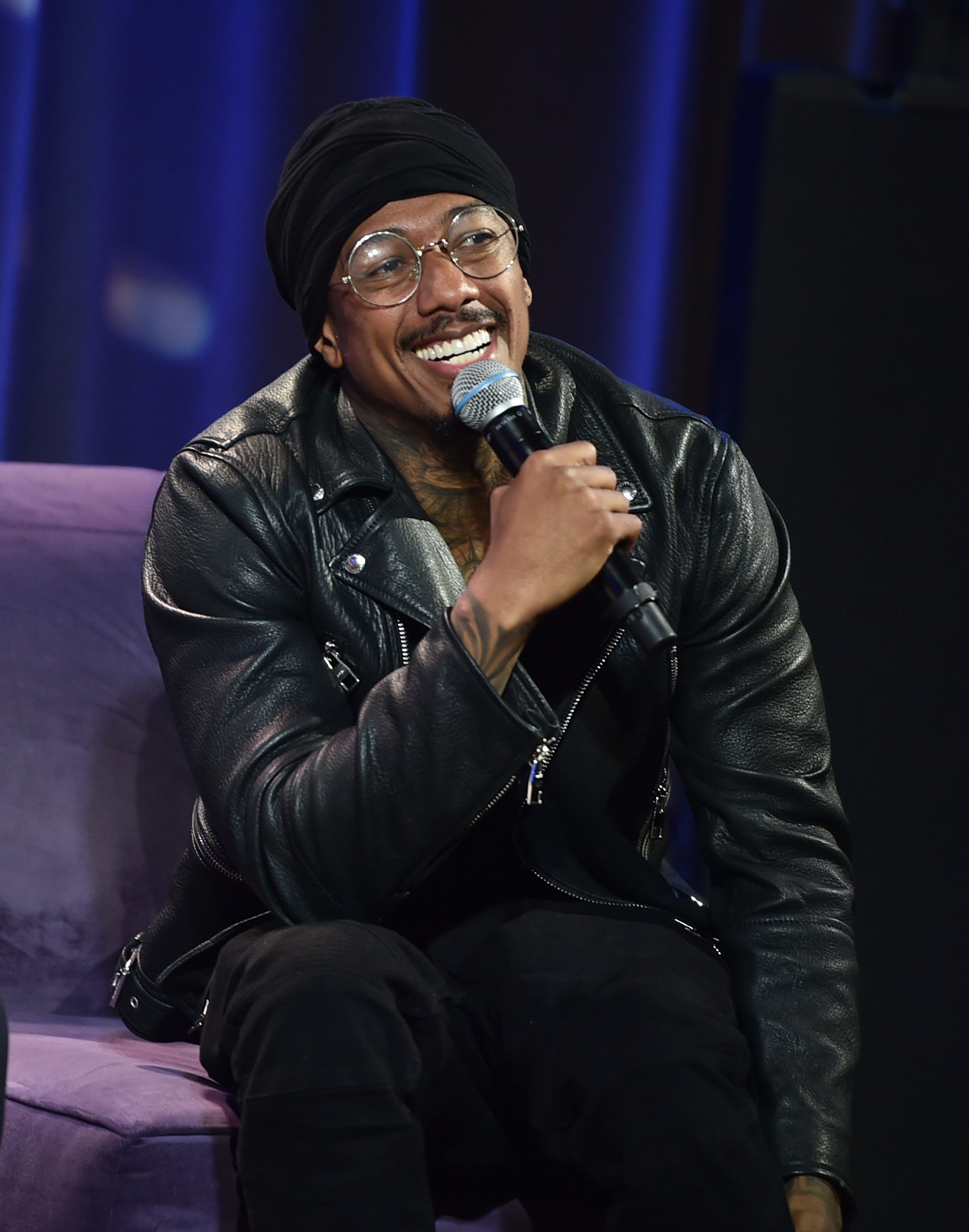 Nick Cannon at THE GRAMMY Museum on June 25, 2022 in Los Angeles. | Source: Getty Images
While Nick was raised, for the most, by his grandparents, he is ensuring that even though he has fathered children from a few different women, he will be a present parent.
Nick Cannon is reportedly expecting two more children, each with two different women, before the end of the year.
Please fill in your e-mail so we can share with you our top stories!