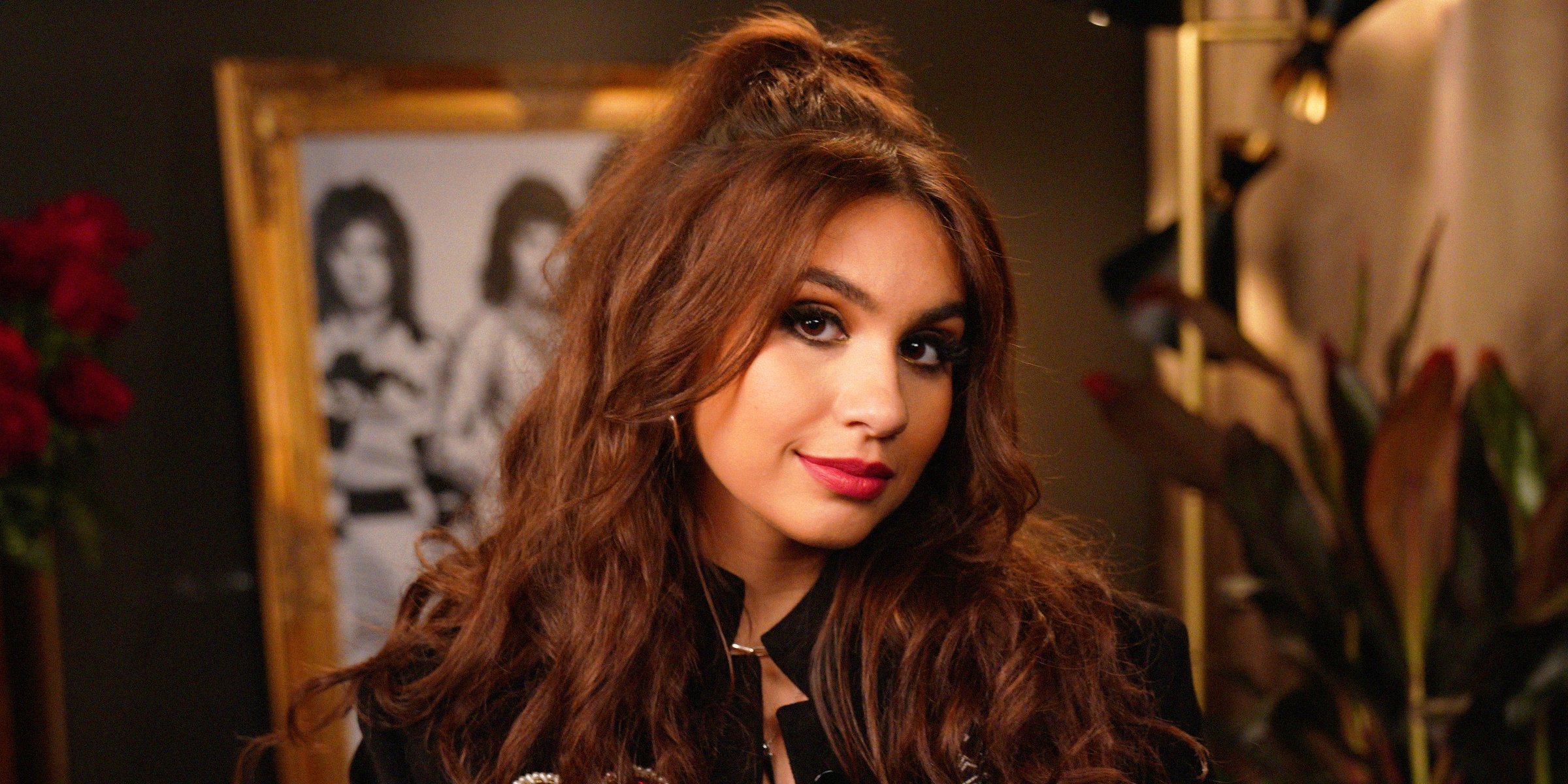 Alessia Cara. | Source: Getty Images
Facts about Alessia Cara's Private Life Including Her Former Musician Boyfriend
Canadian singer-songwriter Alessia Cara has shared the anguish and the heartbreak of failed love affairs in her songs, but she keeps a tight lid on her private life.
Alessia Cara likes to keep her love life under wraps, which is frustrating for the fans who desperately want to know more about the Canadian singer/songwriter.
She has successfully kept her private life out of the public eye, and we don't even know if Alessia Cara has a husband or a boyfriend, but her music hints at emotional upheaval.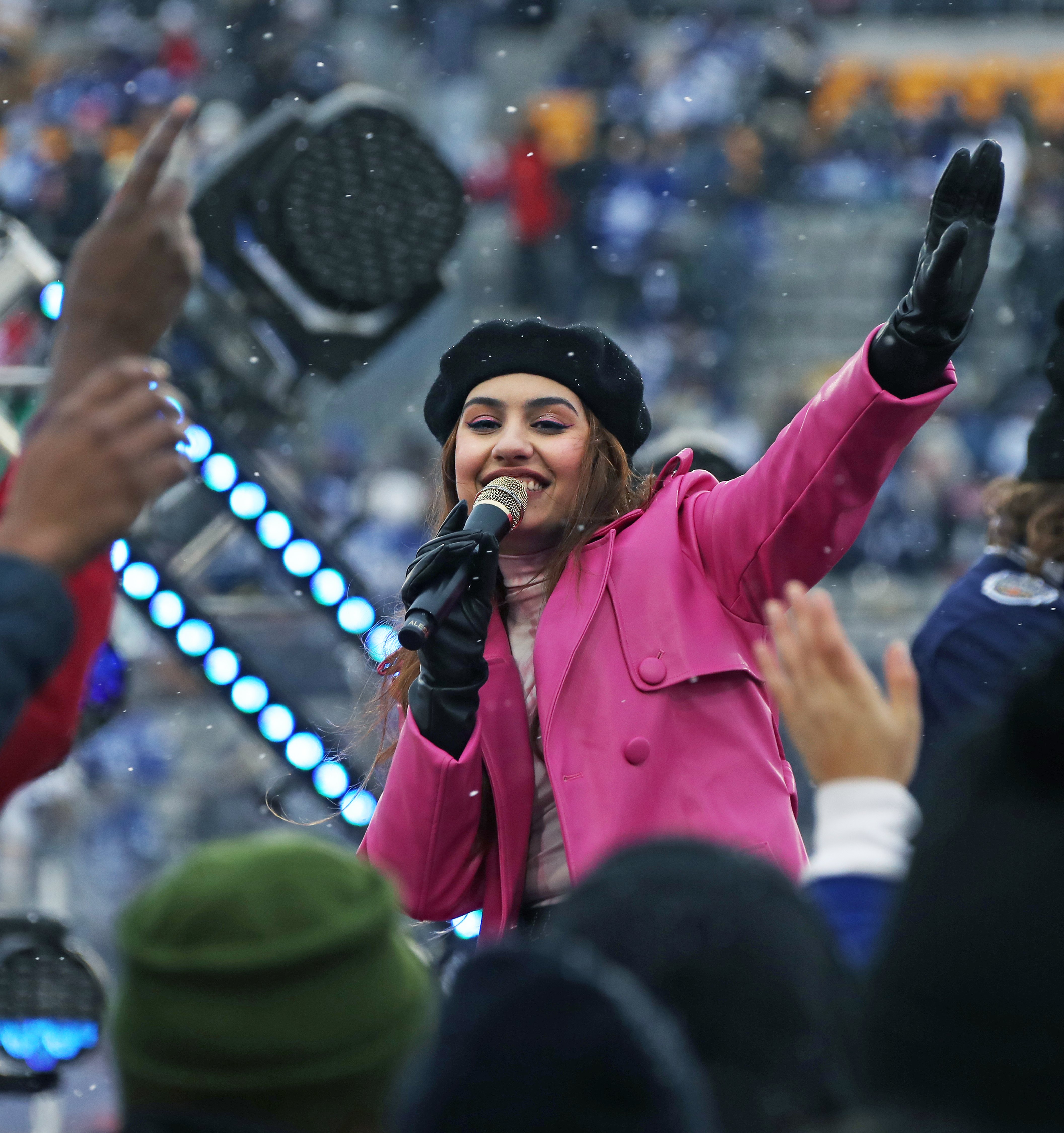 Alessia Cara during the 1st period intermission of the game between the Toronto Maple Leafs and the Buffalo Sabres in 2022, in Hamilton, Ontario, Canada. | Source: Getty Images
Like Drake, The Weeknd, and Justin Bieber, Alessia Cara is part of a new wave of talented Canadian musicians moving south and impacting the music world.
Born in Mississauga, Canada, on July 11, 1996, Cara started posting videos of herself singing and playing guitar on YouTube when she was 13. She launched her debut single in 2015, and in 2018, she won the Grammy for Best New Artist.
Her songs are on everybody's lips, but no one knows who is in Cara's heart. In 2021 the singer denied being interested in romance and stated that she wasn't dating anyone, but she has been linked to breakout artist Tyler Antonius.
In 2018 She Was "Happily Single"
The rumor about Cara and Antonius remains unconfirmed, and the singer seems determined to stay single for the time being. Part of it, she explained, has been the demands of her career on her time. She said:
"Giving so much of myself to a bunch of different people, I've never had that time for me, so I think I'm gonna take advantage now."
Cara defines herself as single and happy to stay that way for the time being. If there have been loves in her past, she keeps those stories to herself. She is eager to reveal that she has taken strong women like Lauryn Hill and Pink as role models who live on their terms.
Garrett is a gifted musician who worked with Beyoncé on her cult album, "Lemonade," and whom Cara told fans is a man to watch.
One of Her Song Is "Extremely Personal"
Cara has admitted that one of the songs from her iconic 2018 album "The Pains of Growing," "Not Today," is the story of a breakup and her struggle to overcome the heartbreak. She said:
"The song 'Not Today'… it's extremely personal… I open up about things I've never opened up about, like going to therapy and crying on the bathroom floor about someone."
Even though she revealed that the inspiration for the song was the end of a relationship, she never told who the person she'd loved and lost was.
She Had a ''Musician Boyfriend"
Some believe the man she sang about in "Not Today" was fellow musician/ songwriter Kevin Garrett who toured with her as her opening act in 2016 and attended the 2016 MTV Video Music Awards as her date.
Garrett is a gifted musician who worked with Beyoncé on her cult album, "Lemonade," and whom Cara told fans is a man to watch for his phenomenal talent. But by 2018, it seemed they were no longer a couple.
Nevertheless, it seems that the two remain friends. Upon the release of "The Pains of Growing," Garret gave Cara a shoutout on Twitter:
"Not many artists get to say they wrote the whole thing by themselves, forever proud of you for this one @alessiacara, congratulations on a terrific album."
Garrett and Cara may continue to make music together, but only the future will tell. Cara is playing her cards close to her vest and isn't willing to discuss love.
Please fill in your e-mail so we can share with you our top stories!