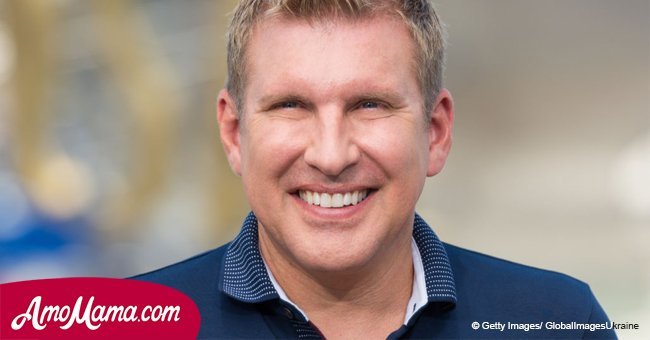 Heartfelt messages of Todd Chrisley about the struggles he faced

The 48-year-old reality star and real estate mogul, Todd Chrisley, his known for being candid about his personal life, as seen on his show, Chrisley Knows Best.
Chrisley took that candidness to the next level when he opened up about some of the struggles he faces every day. On March 4, 2018, he uploaded a series of posts on Instagram.
As reported by Inquisitr, Chrisley felt weighed down by some of the negative comments he had been receiving about the show.
Chrisley feels that the 22-minute duration of an episode doesn't offer 'enough time to cast judgment on someone or form an opinion,' yet some viewers do precisely that.
He added that most viewers don't even realize what he and his family had been through recently. Chrisley also explained that his life fell apart when his wife, Julie, was diagnosed with breast cancer.
He lost nearly 15 pounds that month, mostly worrying that he might lose his beloved Julie. He said he did a lot of research, and Google became both his best friend and his worst enemy.
Chrisley said that 'he felt God's hand on his shoulder' and knew instinctively that he needed to take Julie to John Hopkins' Oncology department. Julie underwent 16 hours of surgery and took her first steps on the road to recovery.
Later that year, his father lost the battle to liver cancer. It broke him to see his wife moving forward in her recovery, while his dad was deteriorating by the day.
To add insult to injury, the bank called him while he was at the funeral home to make arrangements for his dad's body. Chrisley was informed that his 'trusted advisor' had embezzled money from his company.
Chrisley was forced to file for bankruptcy in August 2012. It all became overwhelming, but Chrisley decided to focus on one thing at a time. First, his father's funeral.
Then he focused on his wife and her recovery. His reality show materialized at a time when he needed it the most, and he said that he would be eternally grateful for the opportunity God gave to him.
'We are blessed because this show has taken our family to places we have never been. It has opened doors that would have never been opened.'
Todd Chrisley, Instagram, March 4, 2018.
Please fill in your e-mail so we can share with you our top stories!