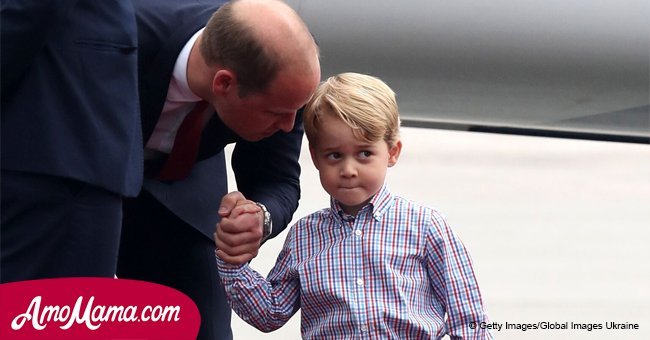 Prince William reveals son Prince George's dream job, and it's really far from being Royal

Several people believe that, since the Royals have a lot of money and fame, they don't have to work for anything. That's not true, though.
Prince William, who followed a military career serving in the Royal Air Force service and as a pilot in the East Anglian Air Ambulance, knows it firsthand. On March 13, 2018, he revealed that Prince George might have chosen his future job already.
Closer Weekly reported that William, 35, was present at the Met Excellence Awards at Kensington Palace, where he took his time to talk with public servants. One of them was Police Cadet Jayne Richardson.
After admitting that the Kensington and Chelsea police districts were looking for some volunteers, she asked William if George and Princess Charlotte were 'keen.'
Without hesitation, he replied that George is obsessed with the police and everything about them, including cars and toys.
Even though William is not used to sharing details about his personal life or the lives of his family in public, it was not the first time George's love for the police was addressed by him.
As a part of his Royal duties, he went to Helsinki, Finland, in late-November 2017. In there, he gave Santa Claus his son's Christmas list. The only thing George wished for was a police car.
Apart from that, he revealed that the young Prince likes to play with Legos and to watch The Lion King and Fireman Sam. Princess Charlotte, on the other hand, enjoys playing tennis, collecting teddy bears, and playing with Disney princess toys.
He added that Charlotte was obsessed with her school's art class. The same source pointed out that they are just like any normal child, which make people feel more related to the entire family.
William and his wife, Duchess Kate, will be attending Prince George and Meghan Markle's wedding that will take place at St. George's Chapel, Windsor Castle, on May 19, 2018.
Please fill in your e-mail so we can share with you our top stories!