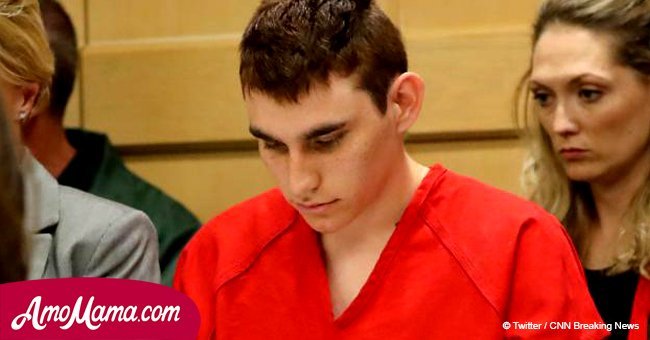 Florida shooter's prosecutors reveal whether they will press for death penalty

US prosecutors are seeking the death penalty for the teenager accused of killing 17 people at a Florida high school last month.
Nikolas Cruz killed 17 people, both students and school staff, at Marjory Stoneman Douglas High School in Parkland on February 14, in one of the deadliest mass shootings in modern US history.
According to Pop Culture, he remained silent in court on Wednesday, March 14, and had a not guilty plea entered on his behalf as police released more recordings that captured the terror of the Valentine's Day slayings.
Nikolas Cruz, shackled and wearing red jail clothes, sat in the jury box with his head bowed and said nothing during the brief hearing. Because he refused to announce his plea, the judge entered it for him on each of the 34 counts he faces.
The decision to seek the death penalty against Nikolas Cruz was widely expected, in part because Michael J. Satz, the state attorney for Broward County, had hinted at his plans days after the attack.
Lawyers for Mr. Cruz, who have repeatedly said that he would plead guilty in exchange for life in prison without the possibility of parole, are not expected to contest his guilt at what is certain to be an agonizing and emotional trial.
They will instead focus on proving mitigating circumstances, such as extreme mental duress, that could persuade a single juror to block a death sentence. He confessed to being the gunman, according to a probable cause affidavit released shortly after his arrest.
Broward County Public Defender Howard Finkelstein, whose office is representing Cruz, has said there were so many warning signs that Cruz was mentally unstable and potentially violent, and that the death penalty might be going too far.
Fred Guttenberg, whose daughter Jamie Guttenberg died in the shooting, was angry the state decided to pursue the death penalty, noting how tortuously long capital punishment cases last.
"This guy's is willing to plea and spend the rest of his life in the general population. Let him do that and let them do what they want with him," Guttenberg said. "Why not take the plea and let the guy rot in hell?"
Please fill in your e-mail so we can share with you our top stories!