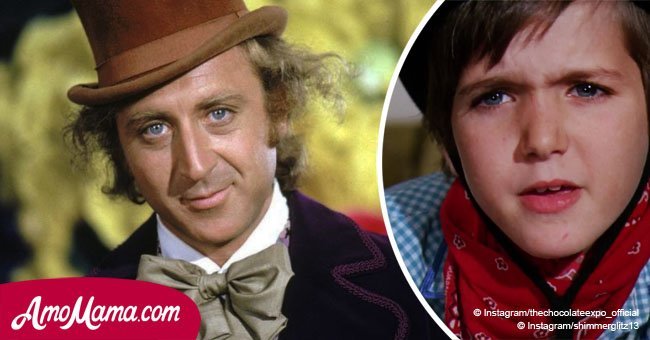 'Willy Wonka' child star appears on 'Jeopardy' and people can hardly recognize him now
The 58-year-old former child actor, Paris Themmen, is most famously known for his role as Mike Teevee in Willy Wonka & The Chocolate Factory.
On March 12, 2018, Themmen was a contestant on the game show Jeopardy. However, he didn't mention his claim to fame and many people didn't recognize him.
As reported by CNN Edition, Themmen has retired from acting and is now an entrepreneur. He also loves to travel and has backpacked through more than 60 countries.
He came in at second place on the popular game show and walked away with a total of $6,800 in winnings. Some fans recognized him and took to Twitter.
Rachel Michele asked if anybody realized that Paris was on Jeopardy. She reminded her followers that Themmen was the same Mike from Willy Wonka and the Chocolate Factory.
A
Jeopardy
fan account
wanted to know
why Themmen didn't mention the 'most amazing fact about himself.' He also shared a clip from the 1971 film.
A Twitter user known as Wild Bill said he was listening to Jeopardy while making dinner in the kitchen when he heard the show host, Alex Trebek announcing the contestants.
He ran to the living room when he heard the name Paris Themmen, shouting "Mike Teevee!" He added that his wife thought he 'was nuts' and congratulated Themmen on winning second place.
Mel Farrar was slightly upset and tweeted that 'Paris has one job, which was to talk about Willy Wonka.' Needless to say, Farrar was agitated because Themmen didn't even mention his claim to fame.
Themmen took a break from acting when he was 14 years old because he wanted to 'just be a kid.' He enrolled at the New York University where he received a B.F.A. in theatre.
Themmen returned to the silver screen in 1994 for a role in Macross Plus. In 2000, he was cast in the science fiction series, Star Trek: Voyager, his last film role.
He has since appeared in several documentaries, as well as working as a production assistant on Something Borrowed and Until The End Of The World; and as assistant director for The Owner.
Please fill in your e-mail so we can share with you our top stories!