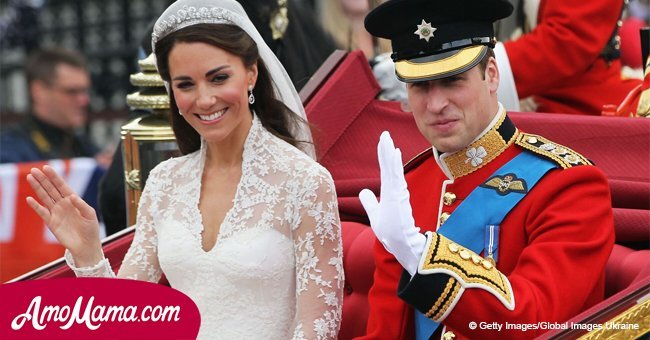 Here's Kate Middleton's possible new title if Prince William becomes king
Royal observers have long wondered what Kate Middleton's title will be once Prince William becomes king.
Kate would graduate from Duchess of Cambridge to Queen Catherine when her husband takes over the throne, as reported by Good Housekeeping.
When Prince Charles becomes the monarch, Kate and William will also likely get a title upgrade
William will likely get the title Prince of Wales, the title given to the heir apparent since the 14th century.
In turn, Kate will become Catherine, Princess of Wales - just like her deceased mother-in-law
But Kate may decline to use it out of respect for the late Princess Diana. This was the reason Camilla chose not to use the styling, although she is entitled to it.
Royal titles represent a huge matter of symbolic significance to both the monarch's family and the general public.
Camilla will likely get the title 'Queen Consort' once Prince Charles becomes king, according to Biographer Sally Bedell Smith, author of the book, Prince Charles: The Passions and Paradoxes of an Improbable Life.
Royal watchers are also curious about what Meghan Markle's styling will be after she and Prince Harry tie the knot.
The recently-engaged couple is likely to get the vacant titles, Duke and Duchess of Sussex, according to some royal watchers.
Prince Harry is currently sixth in line to the throne. She will soon be seventh when Kate and William welcome their third child.
Harry and Meghan were engaged on November 27, 2017.
They made their first public appearance in Nottingham as a newly-engaged couple on December 1, 2017.
Their engagement came two months after they made their first public appearance as a couple during the Invictus Games in Toronto, Canada.
Meghan, who is also a humanitarian, spent her Christmas with the Royal Family.
Meghan is expected to receive priceless tiaras from the Queen as she becomes officially part of the Royal Family.
The future royal rose to fame for portraying Rachel Zane on the legal drama series, Suits. She starred on the show for seven seasons, from 2011 too 2017.
Please fill in your e-mail so we can share with you our top stories!