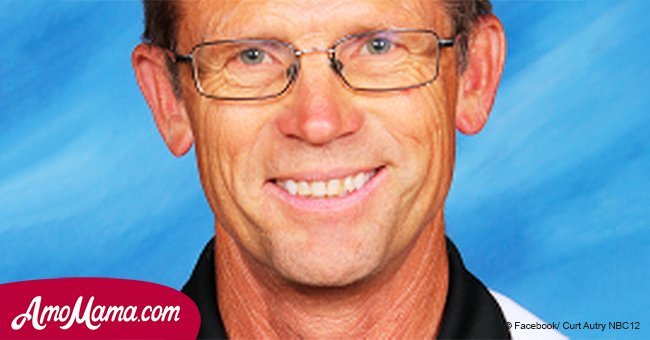 Science teacher accused of feeding puppy to snapping turtle in front of students

A science teacher is facing the full wrath of the law after he fed a live puppy to a turtle. Three children witnessed the incident.
Robert Crosland teaches science at the Preston Junior High School in Idaho. A local animal activist filed a police report with authorities.
As reported by Inspiring Day, Crosland could face a misdemeanor criminal charge for animal abuse. The turtle has since been confiscated by the Idaho Department of Fish and Game.
According to Idaho Statesman, the turtle has been euthanized on March 14, 2018, two days after the incident made headlines. This caused a further uproar from the community.
Agriculture officials explained that the 'relocation of invasive animals [...] is complex due to stress on the animal, lack of suitable release sites,' and spreading diseases to other animals.
Authorities confirmed that they are investigating the case against Crosland. According to Marc Gee, a school superintendent, Crosland has not yet been charged or placed on administrative leave.
A petition was started to have Crosland fired, and 88,000 thousand signatures have already been added. Despite the national uproar, members of the farming community stand by their teacher.
More than half of Preston's residents signed a separate petition in support of Crosland. Farahlyn Hansen said two of her three kids were present when the puppy was fed to the turtle.
'None of the kids were upset or traumatized, they do not need counseling. They saw the physical state of the very young puppy. It was sick, wouldn't accept food, and was dying.'
Farahlyn Hansen, Inspiring Day, March 16, 2018.
She said it was 'the right thing to do,' and added that her children work on farms. 'They understand life and death,' Hansen concluded.
A rumor was started on Facebook that threats were made against the school if Crosland's employment isn't terminated.
As reported by Heavy, the superintendent stated 'no credible threats were received.' However, officers were dispatched to the school as a safety precaution.
Please fill in your e-mail so we can share with you our top stories!