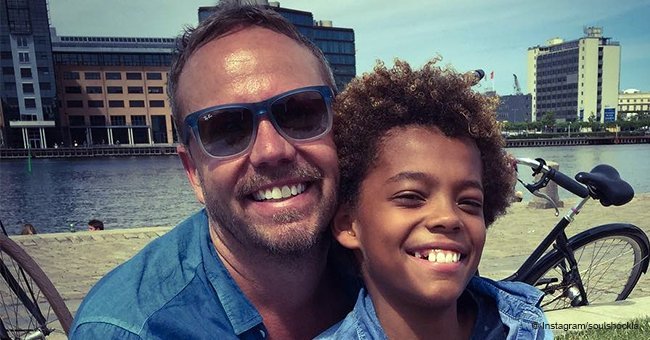 They're the husband & son of a popular 90's R&B singer who sadly passed away at the age of 46
- AmoMama gathered from 'I Love Old School Music' about the husband and son of popular American R&B singer who died.
- R&B singer Charmayne Maxwell died in a freak accident after she fell on a wine glass and slashed her neck while drinking at home.
- The 46-year-old singer was survived by husband, Carsten, and son, Nicolaj, who is now 14 years.
Charmayne Maxwell was born on January 11, 1969, and died a tragic death on a Friday night on February 28, 2015.
She was reported to have fallen backward and broken her neck with broken pieces of a wine glass she was holding.
According to law enforcement sources, there was evidence pointing to her falling backward at the doorway between the house and back patio while holding a glass of wine.
The wine glass shattered and she landed on the broken pieces which punctured the back of her neck in two places.
There was an injury to the back of the head, 'it's possible the 46-year-old was knocked unconscious as she bled to death from the two wounds in her neck', the sources said.
Charmayne was found by her husband bleeding to death and he rushed her to the hospital but she died before getting there.
Authorities don't suspect any foul play or domestic violence but one of the theories is that she could have been intoxicated before falling to her doom.
She left behind an 11-year-old son, Nicolaj Hojer and her husband, Soulshock a Danish producer after he had been hired to work with Brownstone after the group signed with Michael Jackson's MJJ Music record label.
The two are seeming to get over losing the woman in their life and picking up the pieces left to get on with their lives.
The 46-year-old member of the Grammy-nominated group Brownstone sang for Brownstone for more than a decade, with the band's biggest hit, 'If You Love Me.'
She was part of a popular R&B group from the 90's, the group referred to as powerhouse singers because they had some really beautiful and powerful voices.
What do you think of the singer?
Source: I Love Old School Music
Please fill in your e-mail so we can share with you our top stories!