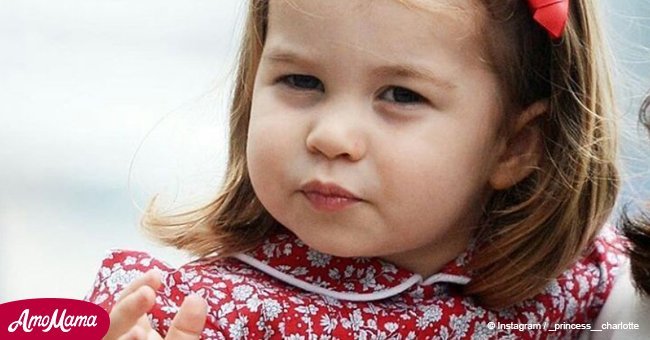 Prince William confirmed swirling suspicions about Princess Charlotte

It will be the first time for her not being the little baby of the family.
As reported in an article published by All Cute All The Time, Pince Willaims admitted during a visit to the Aintree University Hospital in Liverpool, England, that he believed that Princess Charlotte will be a troublemaker when she grows up.
The Duke of Cambridge is expecting his third child with Kate Middleton who is due in April. Middleton has been on maternal leave since her recent public appearance on March 22.
Their elder son, Prince George, has had the experience of welcoming a newborn to their family with Charlotte. On the other hand, Charlotte has always experienced being the baby of the royal house and may have to deal with fresh emotions.
Followers of the monarchical family have already been amazed at Charlotte's unique personality and they speculate that she would be quite a handful when she grows up.
Prince William had confirmed the suspicion of all those followers at an event held at the Aintree University Hospital. He had revealed that his daughter needed the most supervision due to her dynamic personality.
"George rules the roost, but Charlotte isn't far behind. I think she's going to be trouble when she's older. All fathers say that to me - watch out for the little girls."
Prince William, Pure Wow, September 15, 2017
William also revealed that Charlotte was a curious soul and her strong personality gave glimpses of leadership qualities despite being only two years old.
People believe that she has taken the leadership gene from her own grandmother, Queen Elizabeth II. According to Pure Wow, Charlotte's first public curtsy took the internet by storm with her cuteness.
Meanwhile, Charlotte and George are waiting for their sibling's arrival who is due in the second half of April. William and Middleton will be celebrating their seventh wedding anniversary on 29th April 2018.
Please fill in your e-mail so we can share with you our top stories!