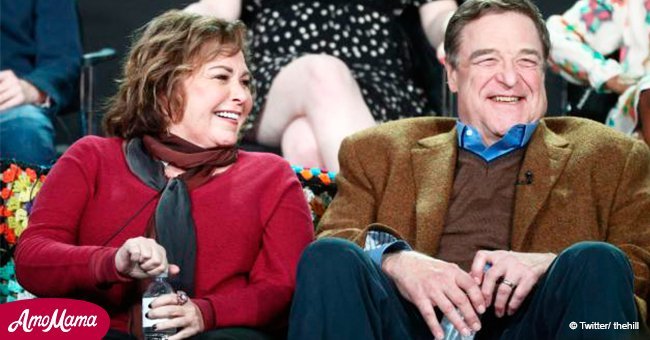 Here's 10 U.S. cities with the highest ratings of the 'Roseanne' revival

The 1990's television series Roseanne returned with a bang. The 10th season, which aired 11 years after season 9 ended, scored an 18.1 million viewership.
The dysfunctional yet lovable Connor family returned to the small screen on Tuesday, March 27, 2018. As reported by Pop Culture, most of the show's success came from Middle America.
While Roseanne's cult following eagerly awaited its return, New York, and Los Angeles didn't score high viewer ratings, but Tulsa, Oklahoma scored a 19.0 rating, the highest in America.
Tulsa has approximately 500,000 TV-watching households, and the city's rating was, surprisingly, 60 percent above the national average.
Cincinnati, Ohia and Kansas City, Missouri, took the second and third spot, respectively, with an impressive 29 percent of Kansas City's audience tuning in to watch Roseanne.
The national average was a robust 11.9 rating across all metered markets with a 20 percent share of the audience.
New York, an otherwise dominant market, scored only 12.8, while Los Angeles came in below the national average with a rating of 11.4.
Experts say that the decline in New York and Los Angeles markets - and the rise in Middle America - has to do with the show's 'conservative ideals.'
Roseanne Barr's character is a Trump supporter, and the first episode featured a heated argument between Roseanne and her more liberal-minded sister, Jackie.
However, not all the conservative states scored a high rating. Greensboro, North Carolina was one of the lowest ranking states, with only 9 percent of households tuning in.
The ratings were also considerably low for San Francisco. According to The Hollywood Reporter, 'it narrowly underperformed in a noticeably weak showing in San Francisco.'
Roseanne's ten highest-rated markets
1. Tulsa, Oklahoma
2. Cincinnati, Ohio
3. Kansas City, Missouri
4. Pittsburgh, Pennsylvania
5. Chicago, Illinois
6. Oklahoma City, Oklahoma
7. Detroit, Michigan
8. Buffalo, New York
9. St. Louis, Missouri
10. Indianapolis, Indiana
Roseanne's ten lowest-rated markets
1. Greensboro, North Carolina
2. San Francisco, California
3. Jacksonville, Florida
4. Miami, Florida
5. New Orleans, Louisiana
6. Providence, Rhode Island
7. Salt Lake City, Utah
8. Memphis, Tennessee
9. San Diego, California
10. Baltimore, Maryland
Please fill in your e-mail so we can share with you our top stories!