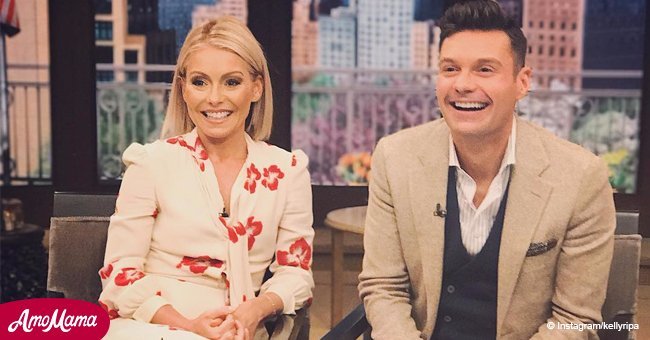 Kelly Ripa reportedly wants Ryan Seacrest off the show. She's decided on a new co-host

It is common to hear that someone doesn't like to work with a specific person for a reason in most companies.
The same happens on TV shows but, most of the cases, they must find a way to deal with it. Kelly Ripa, however, has been on Live! for so many years that she has the power to decide who she wants to work with.
According to Closer Weekly, she has been considering replacing Ryan Seacrest for quite a long time, but, ever since the sexual allegations against him were revealed, she has really thought about it.
Ripa has chosen his replacement already and it is the same person everybody thought would work with her last year before Seacrest was announced as her co-host.
That person is Jerry O'Connell. Even though she has not said anything about it, she and O'Connell got together during an episode of The Wendy Williams Show as he was hosting it while Williams was on medical leave.
Ripa, who was the guest that day, seemed to enjoy a lot the company in the 14-minute segment they were on screen together. She even took her time to tell O'Connell that he was 'killing it.'
It was not the first time they worked together. Before Seacrest got in Live! full-time, O'Connell used to appear from time to time and people really enjoyed the company. He is the perfect person to replace Seacrest nowadays.
He has been married for ten years with Rebecca Romijn, he has nine-year-old twin girls, and has a squeaky-clean image and a built-in appeal. One of the most important aspects of it is that he is way less expensive than Seacrest.
Apart from that, it is known that Seacrest has his hands full with many other projects and O'Connell, on the other hand, has plenty of time to help in the production process of the show and in every other aspect he might be needed.
Seacrest is in the middle of the storm as his former stylist, Suzie Hardy, revealed that he sexually harassed her while they got together from 2007 to 2013. Even though he has denied the charges, Ripa doesn't what the show to face scrutiny.
Please fill in your e-mail so we can share with you our top stories!