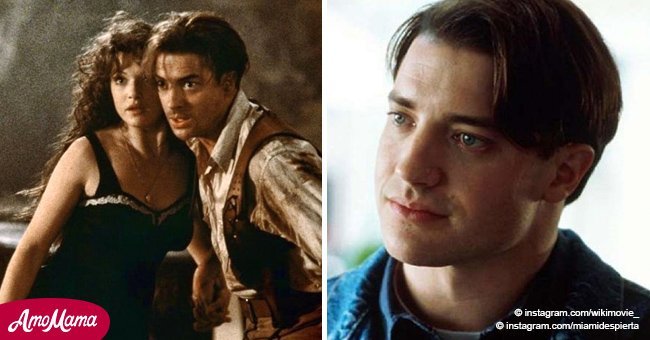 What happened to Brendan Fraser, 'The Mummy' star? Now he looks like a shadow of his former self
Not many actors reach the heights of being a high-status celebrity, and even less can keep working that hard for their whole careers.
One example would be the beloved actor Brendan Fraser, who was a sex-symbol kind of action man when reached the top of his career in the late 90's.
After The Mummy made both him and Rachel Weisz household names, most people would think his career would keep going upward.
But according to Press Room Vip, the actor has been more on the low side, claiming that if someone asks any teenager, what they think of Brendan Fraser, they'll probably won't even know him.
Whatever happened to the leading man who was promised at the turn of the century, it's time to understand what was left out after a decade rising in Hollywood.
Brendan Fraser, who was born a Hoosier of Canadian parents, had his first chance into the acting scene in the form of a reenactment for America's Most Wanted, as he played the victim of murderer Rodney Mark Peterson.
His first leading role came only four years later in the 1992 movie Encino Man. proved that he had all the elements for 'the self-aware scene of the 90s.'
Films like School Ties, With Honors and In the Army Now made him one of the most popular actors of his generation.
The same outlet explained that his biggest strength was in his ability to be silly and lighthearted while also being honest about his work.
George of the Jungle and then The Mummy, which transformed him into a Hollywood hero, were the movies that took him to the next level.
Suddenly, he embarked on some projects that didn't make too much sense, Dudley Do-Right, Bedazzled, and Monkeybone were not all well received.
Something is obvious, although he was a sex symbol star, he's not looking the way he did when he was younger, and his roles could not be the same anymore.
The indie scene became better acquainted with the actor, giving him a much-needed home, and hopefully the money he currently needs to pay some debts.
Please fill in your e-mail so we can share with you our top stories!