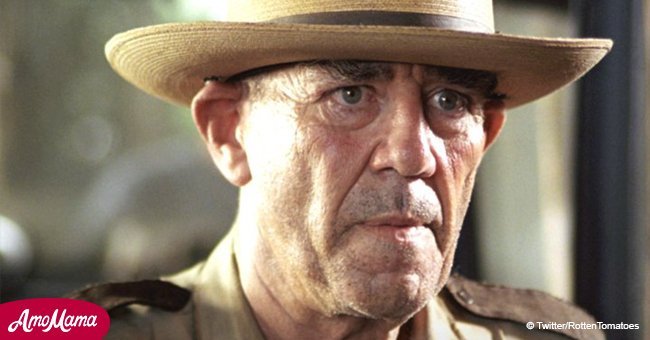 'Full Metal Jacket' star R. Lee Ermey has died at 74
He made a name for himself by acting in a movie as a sergeant. His famous role in Full Metal Jacket made him a household name and a much-loved actor.
R. Lee Ermey was a few years away from turning 80 when he died from a pneumonia-related illness. The Hollywood Reporter has said that he died on April 15, 2018.
R. Lee Ermey was 74 at the time of his death. He was a Golden Globe-nominated actor best known for his role as Gunnery Sgt. Hartman in Stanley Kubrick's Full Metal Jacket.
Ermey's nickname was 'The Gunny' because of his role in the movie. He died on Sunday morning from complications of pneumonia.
The announcement was made via his official Twitter account by his longtime manager, Bill Rogin. On Ermey's Facebook page, Rogin went in depth about his long-term client.
Rogin shared that Ermey's death was a terrible loss that nobody had prepared for. He stated that the actor had meant so much to so many people and that it was extremely difficult to measure all of the great things that he had selflessly done.
'It is with deep sadness that I regret to inform you all that R. Lee Ermey ("The Gunny") passed away this morning from complications of pneumonia. He will be greatly missed by all of us. Semper Fi, Gunny. Godspeed.'
Bill Rogin, Twitter, April 16, 2018
Things he did on behalf of many men and women in uniform. The character of Gunnery Sergeant Hartman was a hard and principled man.
But Ermey, himself, was a family man and a kind and gentle soul who was generous to everyone around him. Rogin added that they would honor his memory with hope and kindness.
The star not only played a member of the military in the movies, but he was also one in real life. He served as a US Marine Corps staff sergeant and an honorary gunnery sergeant.
Ermey also served as a drill instructor for the Marines. The actor served 14 months in Vietnam and completed two tours in Okinawa, Japan.
He was born March 24, 1944, in Emporia, Kansas and his family moved to Toppenish, Washington, when he was 14. There he became a troublemaker according to his interview with the Civilian Marksmanship Program's online magazine in September 2010.
Upon his second time facing a judge, he was given the choice of joining the military. After 11 years he retired from the military and took some acting classes and was cast in one of his first roles, playing a helicopter pilot in 1979's Apocalypse Now.
Please fill in your e-mail so we can share with you our top stories!