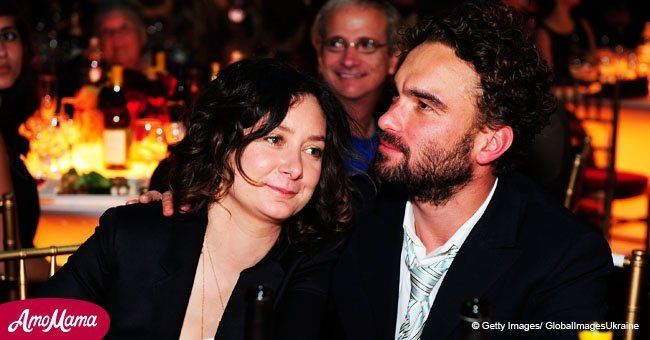 Sara Gilbert broke down in tears as she talked with Johnny Galecki about 'Roseanne'
Sara Gilbert shared how her conversation went with her longtime friend and colleague, Johnny Galecki, with regards to how they will go about with his character in the Roseanne reboot.
Galecki played Gilbert's love interest in the original version of the show twenty years ago. Now, the pair talked how Galecki's character, David, might be doing in today's time in the world of Roseanne.
Yahoo Entertainment shared that Gilbert is an executive producer of the new installment and she spent some time making conversation with all the members of the cast to collect notes and pass them on to Bruce Helford, the Roseanne showrunner.
Talking to the media outlet, Gilbert recalled she was emotional when she was talking to Galecki about David.
"We went through a bunch of things that were in his thoughts — a chunk of which is part of his character — and I started crying, just from him telling me where he thought David was," she said.
The conversation between the pair happened on the set of Living Biblically, a sitcom in CBS wherein Galecki is the director. Gilbert had made appearances on the show for four episodes.
David recently made his first appearance on the Roseanne reboot airing on ABC.
Prior to the episode, the fans already know that Darlene, Gilbert's character, and David have separated. Although, they share two children together, Harris and Mark.
Working with Galecki was "so unbelievable," according to Gilbert.
As for Galecki, he said he is open to doing more appearance on Roseanne for the next season.
Over the years, the pair has gotten really close. They worked together on other shows, like The Big Bang Theory, where Galecki is a regular and Gilbert was a guest star for a few episodes.
Talking about their relationship and dynamic, Gilbert said, "There's just an indescribable chemistry between us."
She added that she considers him as a member of her family.
Please fill in your e-mail so we can share with you our top stories!