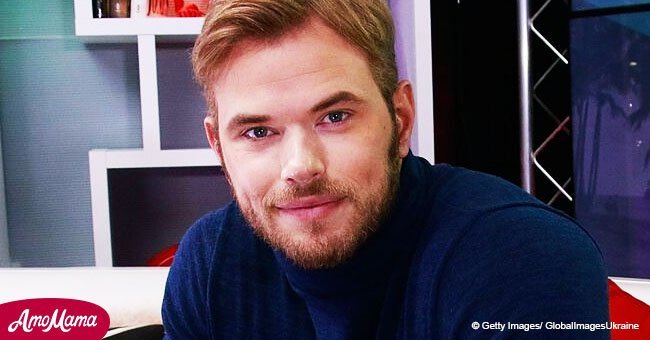 'Twilight' star Kellan Lutz shares a photo of his stunning wife, revealing her slender legs
The Twilight star is definitely one sweet man and one lucky husband as he shared a photo of his gorgeous wife during Coachella.
The Instagram snap showed Kellan Lutz's wife by a vibrant-looking BMWi car. She donned an all-black ensemble that flaunted her toned shoulders and slender legs.
She sported a black hat, off-shoulder top, a pair of shorts, and a pair of boots. The Expendables 3 actor wrote:
"Beauty and the beast. Bummed I had to give the @bmwi back but glad I get to keep @brittanybg forever. THANK YOU @jlefkov and @mirroredmedia for the awesome weekend ride! #bmwi8 #roadtocoachella"
Fans had to agree with Kellan. Some of their comments included:
"She is really the beauty."
"You are the sweetest couple!! It's beautiful to see the love, respect, and appreciation you have for one another."
"That's good that you get to ride the car @kellanlutz. Cool and fast car. Of course you get to keep your beautiful wife. U and Brittany are awesome and great couple together."
Their exact nuptials is unknown but they tied the knot around last year after dating for two years. Kellan took to Instagram to announce the big news together with a Thanksgiving message.
It looks like they had a destination wedding though because Kellan previously said that they have always wanted a destination wedding.
"We've always wanted a destination wedding. We've been travelling to different places, just like when I'm working. We're up to that step. We love sunsets, so we obviously have to be on the western side to see it. We've just been slowly exploring. It's not easy to find a Western facing beach that's right!"
Kellan is known for his role as Emmett Cullen in The Twilight Saga film series (2008-2012). But his other film credits include Immortals, Tarzan (2013), The Expendables 3, and 2014's The Legend of Hercules.
Please fill in your e-mail so we can share with you our top stories!