Duchess Kate appears in public just a few hours after giving birth to Royal baby #3
Seven hours after her third baby's birth Duchess Kate presented the new Royal on the steps of the Lindo Wing
The excitement over the birth of the new royal baby has reached fever pitch since the Duke and the Duchess presented the baby to the nation just seven hours after his birth.
Just as they had presented Prince George and PrincessCharlotte, William and Kate presented the new Prince on the steps of the Lindo Wing at St. Mary's Hospital, reported People.com, on the 23 of April 2018.
The tiny prince was wrapped in a white shawl and cradled in his mother's arms as he was introduced to the cheering crowd of on-lookers. The Duchess was radiant in a red dress with a white collar by Jenny Packham, very similar to the one Princess Diana wore when presenting Prince Harry after his birth.
Duchess Kate wore Jenny Packham creations after the birth of her two first children too: a blue polka-dot dress for Prince George and a yellow floral silk frock for Princess Charlotte
"Her Royal Highness The Duchess of Cambridge was admitted to St. Mary's Hospital, Paddington, London earlier this morning in the early stages of labor,"
Kensington Palace, People.com, 23 of April 2018.
Prince William, who was present at the birth, expressed his happiness and his pride and said that he and the Duchess Kate were  "very happy, delighted"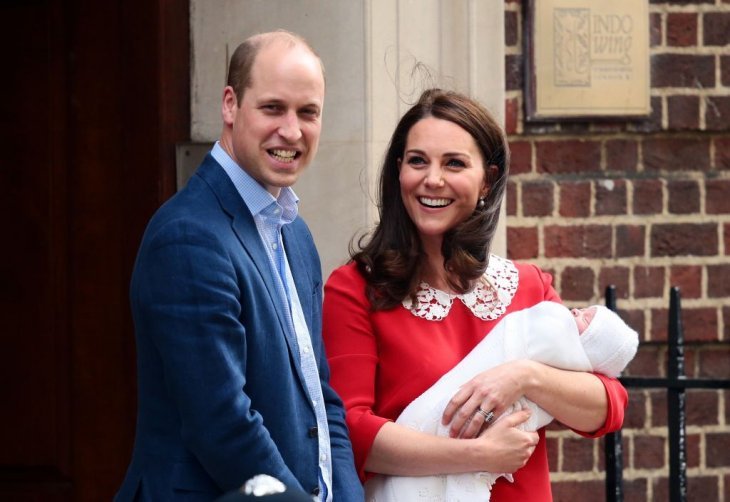 After the presentation, the Royal couple and their new baby drove home to Kensington Palace where the rest of the family will be waiting.
The Prince  brought his two older children, George and Charlotte to the hospital earlier today to meet their new baby brother. The name of the new baby is still a secret that hopefully will be revealed by the Royal parents soon.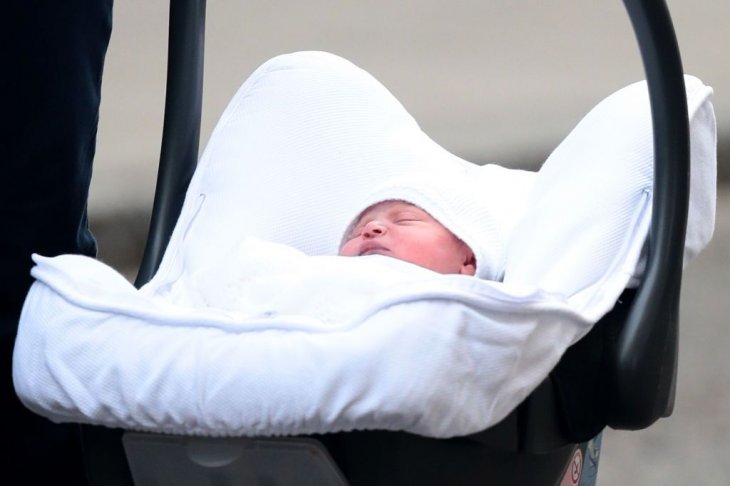 The new royal baby is fifth in line of succession after Prince Charles, Prince William, Prince George and Princess Charlotte.