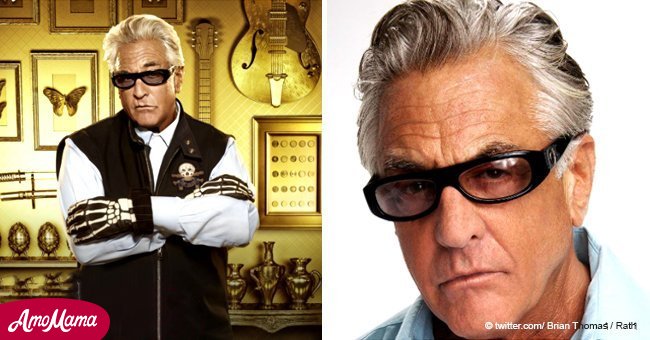 Remember Barry Weiss from 'Storage Wars'? Here's the job he's doing after exiting the show
Barry Weiss was a fan favorite on Storage Wars, but after he left the show, many fans started wondering what he has been doing all this time.
Barry Weiss is commonly known by fans as "the collector" on Storage Wars, a popular reality show which premiered in 2010.
According to Closer Weekly, on the show, Weiss was not the type to be competitive, as he was more focused on collecting exotic items and driving luxurious cars.
Fans loved him to the point that, in 2014, he was given his own spin-off show, Barry'd Treasure, which was unfortunately canceled during the same year.
After that, the TV personality kept himself out of the spotlight, with the public speculating that he may have already passed away.
To make the rumors more concerning, he also stopped updating his official Twitter account, which sparked more worry for his avid followers.
But that isn't the case, Weiss is very much alive and has been spending his free time doing the things he loves the most.
In July 2017, TMZ had an interview with the reality star in which he shared that he is back to doing his previous job, being a "professional slacker."
When talking about the show, the TV personality said that he had a fun time, also confessing that he's had his fill and wanted to leave the show while at its peak.
It was obvious to the viewers that Weiss was not entirely focussed on the competition aspect of the series, only wanting to have fun in the process.
A lot of the viewers wondered why Weiss just purchased whatever he wished, as he bought rare and expensive cars and entire storage lockers filled with items to add to his collection.
Some fans claimed he might have been a millionaire, but the man revealed that he had an import-export business of fruits and vegetables with his brother, which was first started out by his grandfather.
When he got tired of handling the business, he sold the company for a big sum of money, which is what he had been using to purchase his toys and such.
Currently, Weiss has no projects on television but admitted that it has always been his dream to do a motorsport show or travel the world.
Please fill in your e-mail so we can share with you our top stories!