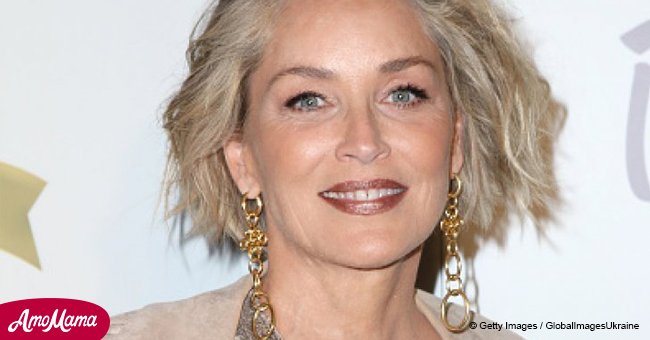 Sharon Stone proves she's an ageless beauty as she flashes her incredible figure at recent outing
While The 'Emmys' are not set until September 17 of this year, Deadline's 'The Contenders Emmys' last Sunday was a perfect kick off for the prestigious event.
The day-long festivities were hosted at the DGA Theater in Hollywood, and was an invitation-only audience of the TV Academy voters, producers, actors, and directors from various guilds which present and promote past, present, and future projects that might be worthy of the award.
Sharon Stone was one of the celebrities present on that day, and was there to talk about HBO's murder mystery project 'Mosaic'.
The 60-year-old definitely did not look her age as she sported a black and white jumpsuit that hung through a single spaghetti-string strap.
Her blonde hair was cut into a pixie style that matched her physique very well.
According to Daily Mail, also present for early morning presentations were Amazon Prime Video's executives and cast for its project 'The Dangerous Book For Boys'.
Co-creator and executive producer Bryan Cranston, 62, was present looking dapper in a gray suit, while his leading lady Erinn Hayes, 41, looked stunning in a dark gray plaid minidress which was accented with a black belt.
Other attendees included Dylan McDermot, 56, Eugene Levy, 71, and Angela Bassett, 59.
The event also hosted younger celebrities such as Dakota Fanning, 24, Daniel Bruhl, 39, and Jakob Verbruggen, 38, which were there for TNT's 'The Alienist'.
Please fill in your e-mail so we can share with you our top stories!