War veteran made a chiling discovery in the crawlspace of his newly-bought home
Moving into a new house gives a sense of adventure and discovery and is certainly an exciting time.
The Poch Times reported that Kerry and Cindy Cremean found something interesting in their new home in River Oaks, Texas, in 2015.
Amid the planning, unpacking, and decorating their new home, the couple was ecstatic to move into their new home. 
Kerry was looking for some extra space to fit in things he would not readily need. He noticed a discrete crawlspace in the garage.
He was happy to have found some space, least expecting anything of value inside it. He was in for a surprise when he opened it.
"It was right here in this crawlspace right here. It's like I'm holding someone's life. Just like it came off the casket and was folded in his honor. It's wonderful."
Kerry Cremean, CBS DFW, August 4, 2015.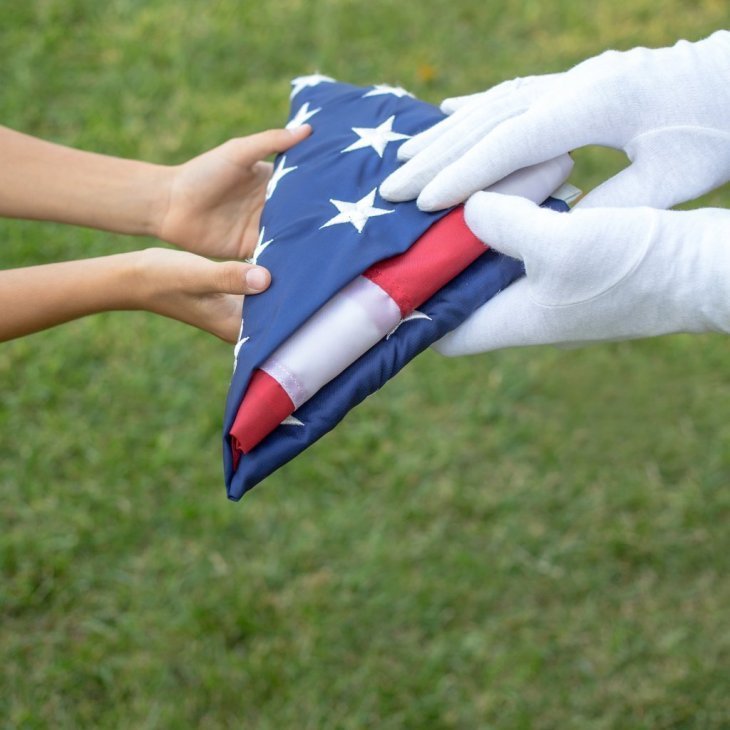 What Kerry was referring to was a brown leather bag, untouched for a long time. He pulled it out and found an American flag, folded in the shape of a triangle, signifying a fallen soldier.
The war veteran also found a leather ID tag along with an application to enter the Armed Forces. He was able to identify the owner as Robert Murray.
A Naval officer and a native of the Dallas-Fort Worth area, Murray would have been 29 at the time of the photo. Around the same time, Kerry was serving in the military in Vietnam.
The couple felt that the forgotten member of the military needs to be remembered. They decided to track down the members of his family and return the flag to its rightful home.
Cindy, who had for a long time rejected Facebook, started an account just to get in touch with people who knew Murray personally. They learned that he has three daughters, Joyce Delance, Elizabeth Alana, and Kerry Ann. 
They were also able to obtain an address for Murray's widow. They visited the property and mailing a letter, however, they have not received a response. 
They have not given up on finding someone who can appreciate Murray's sacrifice for the country. Cindy added that she hopes the little piece of history gives them a sense of accomplishment.