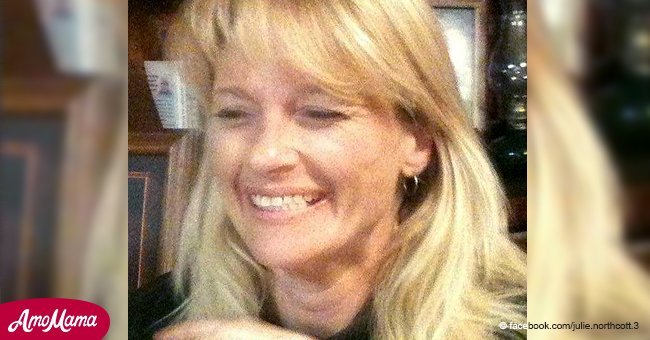 Mother succumbing to cancer was granted her dying wish
The woman was devastated that her condition would prevent her from being able to attend her teenage son's high school graduation.
Stephanie Northcott had been admitted to Baptist Memorial Hospital after it was discovered that she had the same cancer that had claimed the life of her daughter in 2012.
But Stephanie's greatest disappointment with the situation was that she would miss her son Dalton Northcott's graduation because of her failing health.
Hearing of Dalton's mother's condition, the school decided to set up a special graduation ceremony for Dalton and his mother at the Baptist Memorial Hospital, and the wonderful moment was caught on camera and shared to Facebook.
Set up in the hospital's chapel, Hall's High School Principal Suzanne Keefe handed Dalton his high school diploma in front of his mother, the entire football team, Stephanie's family, and some other classmates from the school.
Stephanie was wheeled into the room in her hospital bed to watch Dalton's graduation.
Even Principal Keefe was visibly emotional during the special ceremony.
When the ceremony was complete, Dalton even managed to help his ailing mother to her feet to be able to share a special dance with her.
Family member Julie Northcott was one hand to record the ceremony, and it was she who shared it to Facebook live. The video was viewed over 8,600, with plenty of people commenting on how beautiful it was that Stephanie was part of it.
This ceremony was held two weeks before the formal ceremony at the school was scheduled to be performed.
Please fill in your e-mail so we can share with you our top stories!