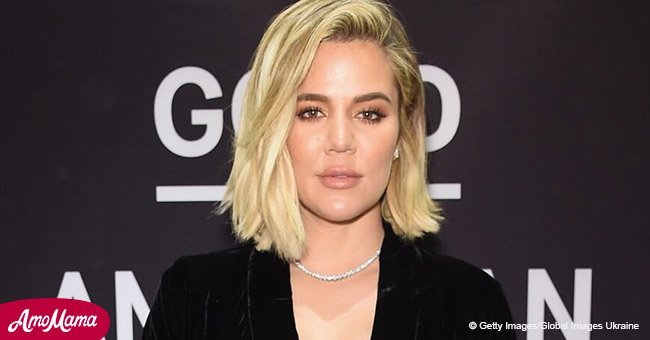 Khloé Kardashian discloses the special meaning behind newborn daughter's name, True
She admitted that the baby's name wasn't her idea.
Khloe Kardashian appears to be cherishing the moments of early motherhood, as she continues to share updates about her daughter True Thompson.
Kardashian published her experience of pregnancy and motherhood on the website, and the most recent post was about the significance of her baby girl's name.
In the short and candid write-up, the celebrity wrote that it had been incredibly difficult to choose a name for her child, as reported by E! Online.
The reality star did not always have a specific name in mind, but she was sure about one particular requirement. She had made up her mind that her daughter's name should begin with the letter 'T.'
The name True first popped up when the Kardashian family was enjoying dinner at home one night. On the subject of baby names, Kardashian's grandmother M.J. suggested the name True.
The name holds special significance as it has been in the family for more than one generations. M.J. revealed that True was also the name of her great-grandfather as well as the idle name of her grandfather.
The new mom shared that the name was on the top of her mind throughout her pregnancy. While she did consider alternate names for her child, True seemed to be the only name that was unforgettable.
When she finally delivered the baby, there was no other name she wanted to go with. She is excited to return with her baby to Los Angeles so that the little girl can meet the woman behind her name.
While Kardashian opened up about the story behind the name for the first time, Kris Jenner had mentioned the fact that True is a family name in one of her social media posts in April.
Jenner shared with her fans and followers that her grandfather's name was True Otis Houghton and her father's name was Robert True Houghton.
Kardashian has continued to document her life online even after the pregnancy. Recently, she revealed that the first thing she had planned to drink after going to labor was a smoothie.
However, when the labor pains actually began, Kardashian craved for something much heavier than a smoothie. She confessed that she gorged on a McDonald's hash brown soon after going into labor.
Please fill in your e-mail so we can share with you our top stories!