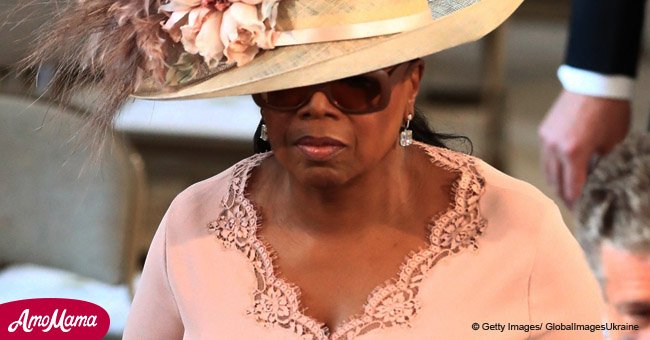 Oprah Winfrey arrives at Prince Harry & Meghan Markle's Royal wedding in a light pink dress

The 64-year-old actor and talk show host, Oprah Winfrey, arrived at the Royal wedding despite suffering a wardrobe malfunction yesterday.
She was seen departing from the first bus of wedding guests with Idris Elba. Both actors waved to spectators as they walked to St. George's Chapel.
Oprah looked breathtaking in a pale pink Stella McCarthy creation and cream-colored feather plumed hat. She matched the outfit with a pale pink clutch and pink sunglasses.
As reported by Gayle King on CBS This Morning, it was wasn't her first choice, and only chose the gown after her original dress turned out 'too white.'
"I said Oprah has to ride the bus? Oprah is not a bus person. Has she been informed?!"
Gayle King, Twitter / CBS News, May 19, 2018.
Oprah was one of the surprise sights for the day as wedding observers weren't sure if she received an invite, Daily Mail reported. No names were officially released ahead of time.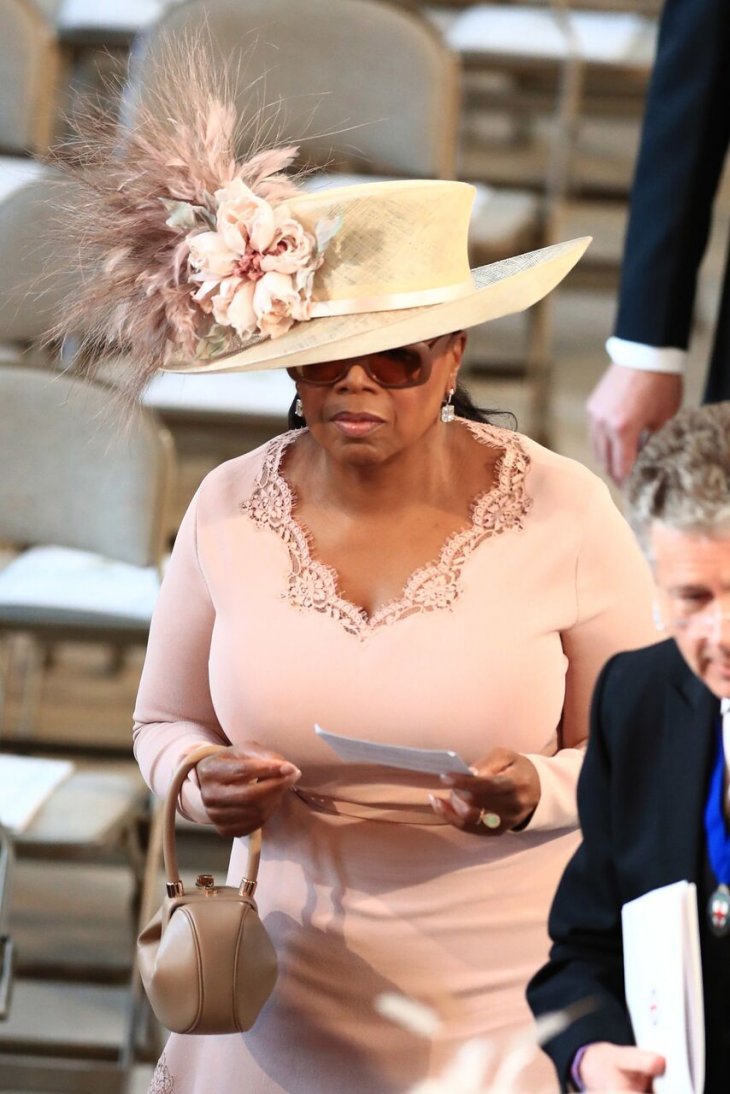 Source: Getty Images
London-based Hollyoaks actor, Gerard McCarthy, then shared a selfie on Instagram. He wrote in the caption: 'When Oprah is at your stage door, you stop for a selfie, right?'
Speculation soon started about whether Oprah was in London for the ceremony or on other business.
The Royal couple will exchange their vows in front of 600 wedding guests, and some of the other A-listers include David and Victoria Beckham, as well as the cast of Suits.
Apart from her daily talk show, The View, fans of Oprah can also look forward to her latest film appearance in A Wrinkle In Time, which was released in March.
She was cast in the role of Mrs. Which, and her co-stars include Reese Witherspoon, Storm Reid, and Zach Galifianakis. The film was adapted from a novel of the same name.
Please fill in your e-mail so we can share with you our top stories!