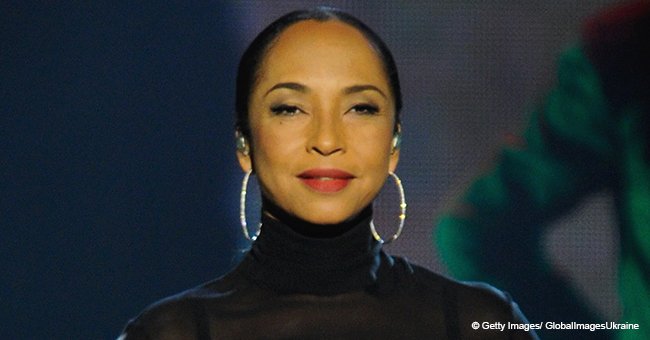 Sade's transgender son looks confident in pics after chest surgery, rocking full beard and mustache
Sade's transgender son, unlike the British pop star, is living his life unashamedly on social media, sharing his incredible journey to become the man he is today, The singer has never addressed her son's situation, but he has been clear about having her support.
AmoMama was lurking around Izaak Theo's Instagram to see what the young man has been up to these days and we stumbled with some photos that prove he's more than happy after undergoing surgery to remove his chest.
The 21-years-old, formerly known as Mickailia 'Ila' Adu shocked everyone coming out as a transgender man on National Coming Out Day two years ago because he used to be a pretty feminine young woman that loved to rock skirts, make-up, and long weaves.
His transition has been smooth, and he has been sharing his experience on Instagram with his followers, encouraging his LGBTQ peers to be who they want to be and assuring them they have all the support within the community.
Izaak recently took to Instagram to share a series of photos showing off his new masculine and hairy chest after going through a breast removal, and he couldn't be happier with the result.
He also shared a touching post last month revealing that it has been a year and a half already since he started taking testosterone, noticing how far he has come in a short time and showing his gratitude to family and friends for their support.
Izaak wrote:
'A year and a half ago today I was given my first shot of Testosterone. Looking back at old photos of myself pre T shows me how far I've come and How happy I've become since starting my medical transition 18 months ago to this day. Thank you for all the support from my friends and family who've helped me every step of the way, LOVE YOU MY Gs.'
Even though his mother has never addressed directly the fact that her son is a transgender person, Izaak has revealed that he has Sade's support along the way, as he wrote on a post not long ago that:
'I am lucky because I have a family and friends that accept and love me just as I am, who see it isn't about WHAT I look like on the outside but WHO I am inside. I know not everybody has that.'
We're glad to know that Izaak has the invaluable support of his family on his journey because is a privilege that not many people from his community have.
Izaak is also an incredible artist, but not in the music industry like his mother, since he prefers to express through ink and paper with incredible illustrations and designs.
What do you think about Sade's brave son?
Source: Instagram, I Love Old School Music
Please fill in your e-mail so we can share with you our top stories!